Immigrating to the US
Here's how to do it legally.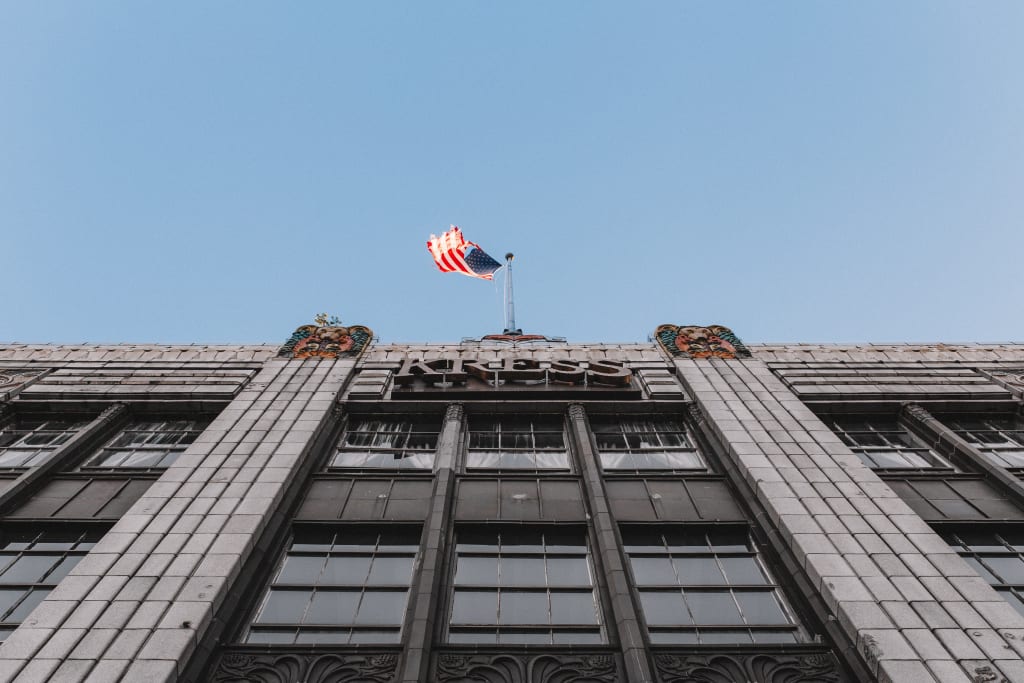 Photo by Andrew Neel on Unsplash
Do you know how long it takes to get anything done within the government? Have you ever had to wait in the social security office or at the courthouse? The amount of filing and paperwork required for these types of changes is massive, and I believe that most of them do the best they can. I researched how to apply for a visa to the United States of America, and was shocked at how much waiting and red tape there is, even by government standards. This post outlines the necessary communication, documentation, and wait expectations for applying for a visa.
The process starts with you (the alien henceforth) getting a sponsor to petition for a visa for you. This petitioner has to be: a US citizen that is your relative, a US lawful permanent resident, or a prospective employer. Petitions can be filed for a spouse, child, parent, or sibling. Once it has been applied for and approved by US Citizenship and Immigration Services (USCIS), it is sent to the Department of State's National Visa Center (NVC). They stated to allow up to six weeks for them to receive the approved petition and this is when "pre-processing" will begin for you. Well, once your petition becomes current, or will be current within a year, the pre-processing will begin. They will notify you when this happens, and will collect visa fees (which are not listed blatantly) and verify documentation of your application. If you wait longer than a year to proceed, your application is terminated. It can be reinstated if proof that extenuating circumstances prevented you from answering when you were notified. A good email provided for someone in the application is suggested on the website.
Once you are through this portion, you have to complete the next set of steps. This begins with choosing an agent through the Consular Electronic Application Center (CEAC), then you can move forward. Once you are to this point in the process, you pay the piper. One fee is the application processing fee, and the other is an affidavit of support. You pay the fees online, and will need your NVC case number and your invoice ID number provided on the invoice you have received. You also will be required to make two separate payments on the website. Now, we wait for your payment to be processed, and this can take up to a week.
Once you have picked an agent and paid your fees, you will be required to fill out forms for each family member that wants to apply for a visa. Yes, even after all of this, you still have not technically applied for a visa. You will also be required to file supporting documents for your papers, and should do so by email. That way, you can get confirmation that it was received. The required documentation will vary between applicants, but it's general information proving your identity, and that your sponsor can support you financially once you are here. Two ways to submit the documents are by scanning and uploading them to CEAC (recommended and required for some types of visas), or by mailing them. The original copies of what you have sent will need to be brought with you to the interview, so make sure to keep them safe.
After your submission, you will have to wait for the NVC to process it all. As of writing this, wait time is about six weeks. Once you have an interview scheduled, you will need to have a complete medical exam by an approved doctor. The website states that there are many reasons eligibility can be denied, so do not make any life-changing arrangements until your approval. You will have to pre-apply for courier services as well. This is to return your passport and visa to you after the interview. There may be specific instructions for visiting the consulate nearest to you, so make sure to read the FAQs and site regulations. Remember those documents that you had to provide? Make sure you have the originals with you, the letter you received from NVC, your medical exam results, your passport, and two identical color pictures for each applicant. There may be vaccinations required for children to enter the school system in the United States, but you don't have to get those before your approval. Now, it is time for your interview. If you need to reschedule, you can contact the consulate, but make sure that you do so as soon as possible, so that you will not be delayed any longer. During the interview, you will be required to pay any fees that had previously been uncollected for your application. After the interview is complete, you will either be approved and will receive your passport back with a visa page in it, or you will be denied. Denial means there was not enough supporting documentation, or there is additional processing time required. You will be told which is the case for your application. Once you have your visa, you will also be given a SEALED packet that is necessary to provide for your point of entry into the country. Do not open this packet. You must arrive before the expiration date on your visa, and this sometimes can be as little as six months. Make the arrangements as quickly as you can. Get vaccinations records and chest X-rays, and carry them with you on the plane; do not check these items during travel.
These are the "simple" steps that it takes to legally immigrate into the United States. From researching this, it sounds like most people have to wait a year or more before they can even get approval to be here. I do not agree with illegal immigration, but, as a human, I understand it. Most immigrants that come to this country do so to provide a better life for their families. There is no reason for us to build walls and try and keep people away. We simply need to make America great again by being what we once were: a land of opportunity for all.