Humza Yousaf: More of The Same.
Another Independence-Obsessed SNP Leader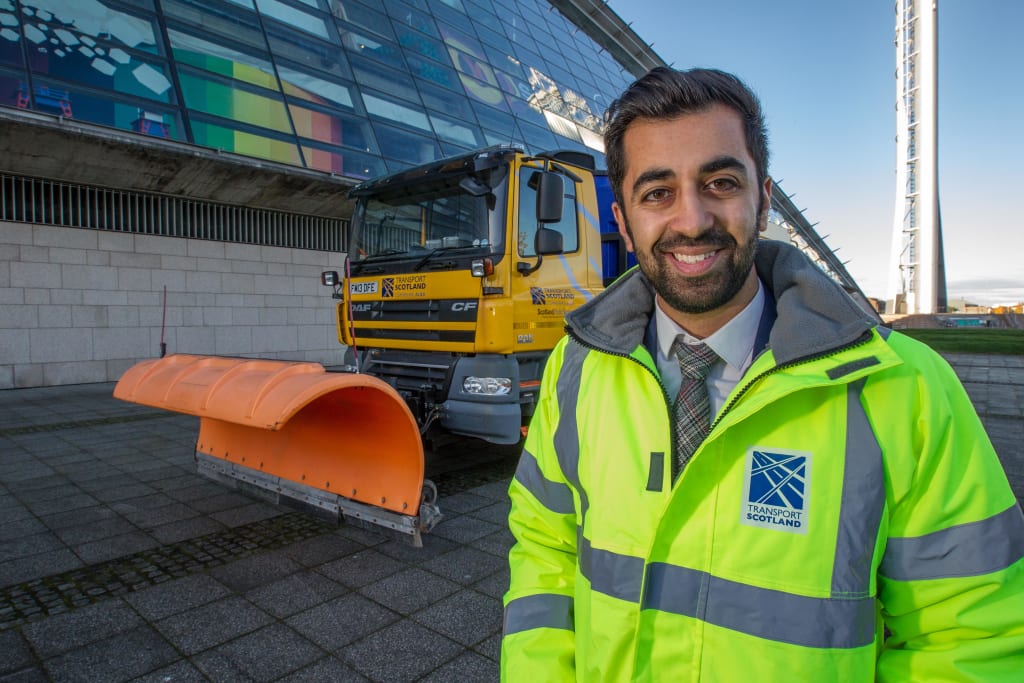 SNP Leader and First Minister Designate: Humza Yousaf.
Many thought that with the departure of Nicola Sturgeon, the independence bid for Scotland might go with her. Two candidates might take not it so seriously Ash Regan and Kate Forbes. Humza Yousaf was the Sturgeonite carry-on as before candidate.
Many hoped particularly in the Christian community that Kate Forbes might win. She was second only to Yousaf. However, when news came in that Yousaf had won that was sadly not to be. Yousaf offered Kate a menial job in the Scottish government she refused.
Now everyone is harping on about how another British Asian has risen to power. Praising Yousaf to the rafters as the first British Muslim of Pakistani descent to be the leader of the SNP and First Minister Designate of Scotland. Comparing his rise to Hindu Rishi Sunak and the Muslim Mayor of London Sadiq Khan. Scottish Labour also has a Muslim leader Anas Sarwar. Rishi Sunak, Humza Yousaf and Anas Sarwar were elected by the internal workings of their parties or party members. None of them has had to face a general election and that will be the test. Only Sadiq Khan has been democratically elected in London. And even Mr. Khan may not be there forever.
Of course, Humza Yousaf said the same old things that many politicians do. He will lead Scotland for everyone whatever their background. That Scotland is an open and tolerant society where anyone can rise to the top. However, it's what Yousaf does in office for the people of Scotland that matters. Anyone can stand there and say the above things Yousaf said. Words are fine but people hold their leaders to account for actions to improve their lives. Not words of rainbows and unicorns where everyone gets on and loves one another. In the ideal world that would be fine but we do not live in the ideal world.
Yousaf seems just as obsessed with independence as Sturgeon was/is. He as I said earlier is the Sturgeonite successor. Though gone from office no doubt Nicola will be keeping tabs on Yousaf as he begins his first day as Scottish First Minister. It seems despite the high court blocking another Scottish independence referendum Yousaf will continue to struggle with Westminster over this. With another independence referendum blocked how will Yousaf get around this? He may have ideas and solutions up his sleeve yet to be revealed.
Someone asked Mr. Yousaf if he would declare a Unilateral Declaration of Independence. Yousaf said he wouldn't. So that means he will keep chuntering away till hell freezes over about independence. It seems with Yousaf's victory the Sturgeonite mob are the majority in the SNP. Those that want to see Scotland free of the UK even if the rest of the country goes to hell in a handcart.
Mr. Yousaf does not have a good record in Office. When serving as Health Minister under Nicola Sturgeon the Scottish NHS was and is collapsing. Mr. Yousaf had other roles and apparently, they did not go as planned under his watch either. So what he will be like as First Minister God only knows or maybe I should say, Allah.
Independence is just one issue that Humza will have in His intray. He has the transgender bill which no longer be enacted because Westminister blocked it. Many independence-minded Scots (even if they didn't agree with the bill) saw this as Scotland's decision-making being taken out of their hands by Westminister. Like the independence issue, it will be interesting to see how Humza deals with this.
I have the feeling though I could be wrong that Yousaf could be a dangerous man. The relationship between London and Edinburgh could become worse than it was under Sturgeon.
About the Creator
I am a freelance writer currently writing for Blasting News and HubPages. I mainly write about politics. But have and will cover all subjects when the need arises.
Reader insights
Be the first to share your insights about this piece.
Add your insights