How the Kennedy Curse Ruined a Family
As America's first family, the Kennedy's experienced several highs and an extraordinary amount of lows that brought forth the Kennedy Curse.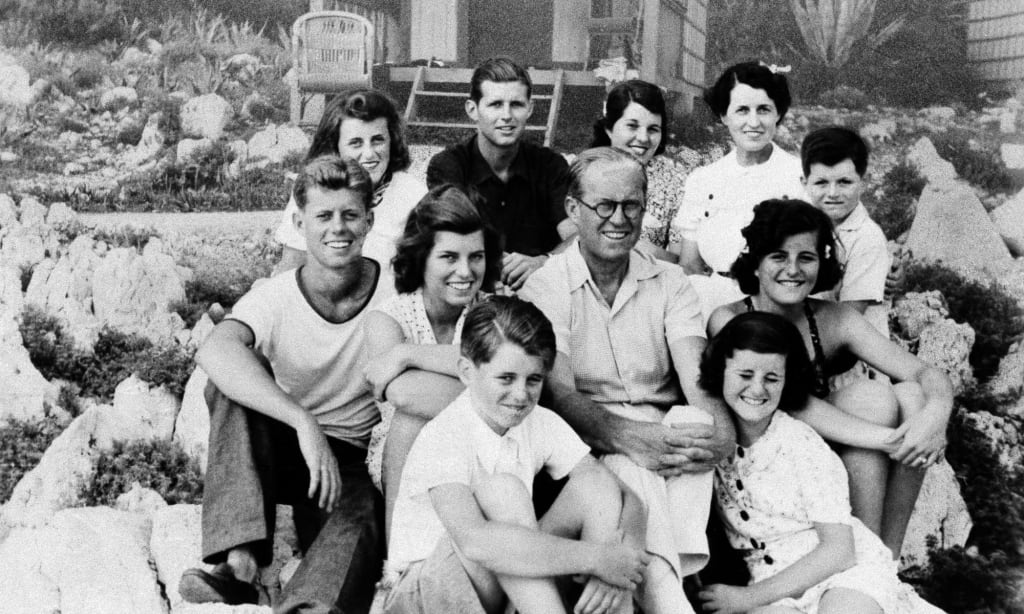 The Kennedys are the closest thing the United States has gotten to a royal family. They have been prominent figures in American politics, business, public service and entertainment over the last 60 years. They even have their own coat of arms that was granted to President John F. Kennedy in 1961 by the Chief Herald of Ireland.
This family also has a dark side, one plagued with so much death that there can only be one way to describe it: the "Kennedy Curse." This refers to a series of untimely deaths, accidents and other tragic events involving members of the Kennedy family.
The theory surrounding the curse involves the children and families of businessman Joseph P. Kennedy Sr., but it has also affected extended family, close friends and business associates. Over the past 100 years, plane crashes and political assassinations have been the most common sources tied to the curse, with more death than any other type of accident.
Despite some people dismissing the curse as a hoax, there are generous amounts of evidence that prove otherwise. As America's first family, the Kennedy's experienced several highs and an extraordinary amount of lows that brought forth the Kennedy Curse.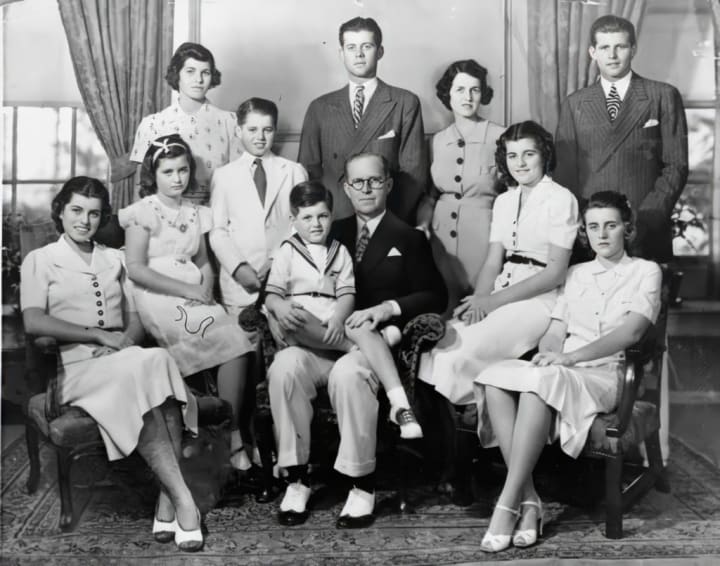 The Beginning
The family arrived in the United States from Ireland in the mid-1800s, with Patrick Joseph "P.J" Kennedy (grandfather of JFK) who served in the Massachusetts state legislature from 1884 to 1895. P.J's son, Joseph Sr. and Rose Fitzgerald Kennedy would go on to have nine children: Joseph Jr., John, Rosemary, Kathleen, Eunice, Patricia, Robert (Bobby), Jean and Edward (Ted). This generation shaped the Kennedy name into something never seen before.
Most know the Kennedys of the 1960s when John was elected president in 1960. Bobby served as his attorney general and eventually became a senator before making his run for president in 1968. Ted also served as a senator for over 40 years. Other family members like Eunice and Patricia have also gone into politics and public service.
The Original Family
The curse originated with Joseph P. Kennedy Jr., the eldest son of the nine children. As the oldest son, he was expected to go into politics and eventually become president. This dream was short-lived, as he enlisted in the Navy after the U.S. entered World War II. Joseph Jr. died in 1944 at the age of 29 during a secret mission when his bomber exploded mid-flight. Also, in 1948, his sister Kathleen died in a plane crash at the age of 28.
By far, the most infamous death of the Kennedy family is John F. Kennedy's assassination as President of the United States on November 22, 1963. Riding in a motorcade through the streets of Dallas, Texas, he was shot in the head. He died almost instantly at the age of 46. President Kennedy's death was a tremendous shock to the people of the United States as they had not mourned this much since the death of President Abraham Lincoln in 1865.
As Bobby was making his run for president, he too was assassinated. At the Ambassador Hotel in Los Angeles on June 4, 1968, Bobby was shot multiple times on his way to a press conference after winning the California primary. He succumbed to his injuries 26 hours later at the age of 42. Bobby's death represents the last bit of hope many Americans had for politicians.
DEATHS
Joseph P. Kennedy Jr. – died on August 12, 1944
Kathleen "Kick" Kennedy – died on May 13, 1948
John F. Kennedy – died on November 22, 1963
Robert F. Kennedy – died on June 6, 1968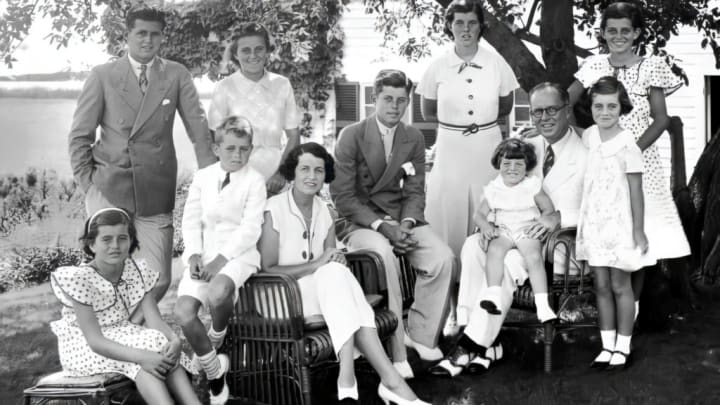 The Kennedy Children
The original Kennedy family experienced an overwhelming amount of loss, but so did their offspring. Only a few months before John F. Kennedy's death, his wife Jaqueline had given birth to Patrick Bouvier Kennedy on August 7, 1963. Born prematurely, Patrick lived for just 39 hours before all attempts to save his life had failed.
Bobby's son David died of a drug overdose in 1984 at the age of 28. On the afternoon before his father was shot, David nearly drowned while swimming in the Pacific Ocean. He had been knocked over by a wave and was trapped by the undertow. Bobby was able to rescue him, despite bruising and scraping his forehead. David had also been injured in a car accident in 1973.
Bobby's other son Michael died in 1997 after injuries from a skiing accident in Aspen, Colorado. He was playing football while on skis with other members of his family when he hit a tree. Michael was not wearing a helmet or any safety equipment while skiing. He was 39 years old.
John F. Kennedy Jr. was the youngest child of John and Jaqueline. He died in a plane crash along with his wife and sister-in-law off the coast of Martha's Vineyard in 1999. John Jr. received his pilot's license in 1998 and was the one flying on the night of the accident. The accident was deemed a pilot error after discovering fragments of the plane and the three bodies. John Jr. was 38 years old. Many look back to when a two-year-old "John-John" gave a final salute to his father during the funeral procession.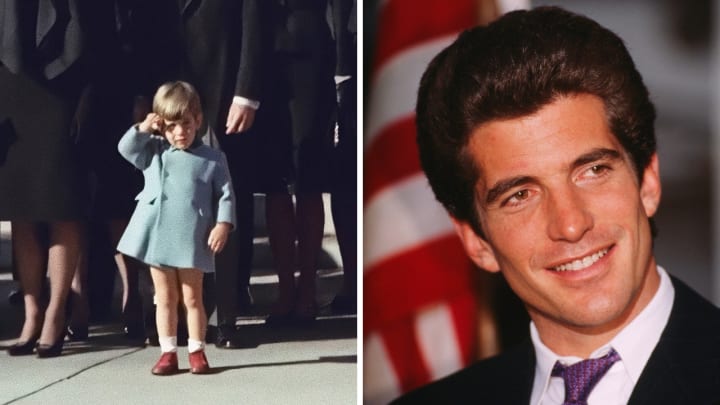 Kara Kennedy was the only daughter of Ted and Joan Kennedy, while Christopher Kennedy Lawford was the son of Patricia Kennedy and Peter Lawford. They both died of heart attacks in 2011 and 2018; Kara being 51 and Christopher 63-years-old.
DEATHS
Patrick Bouvier Kennedy – died on August 9, 1963
David Anthony Kennedy – died on April 25, 1984
Michael LeMoyne Kennedy – died on December 31, 1997
John F. Kennedy Jr. – died on July 16, 1999
Kara Kennedy – died on September 16, 2011
Christopher Kennedy Lawford – died on September 4, 2018
The Kennedy Grandchildren
The Kennedy Curse has now trickled down into another generation. In August 2019, Saoirse Kennedy Hill suffered an overdose at the Kennedy compound in Hyannis Port, Massachusetts. She was taken to the hospital and pronounced dead at the age of 22. Saoirse was the granddaughter of Robert Kennedy.
Maeve Kennedy Townsend McKean is the latest victim of the Kennedy Curse after her and her 8-year-old son went missing in the Chesapeake Bay. They went on a canoe ride trying to retrieve a ball, but the canoe was somehow pushed by wind or the tide into an open area of the bay. She was also Robert's granddaughter and died at the age of 40.
DEATHS
Saoirse Kennedy Hill – died on August 1, 2019
Maeve Kennedy Townsend McKean – died on April 2, 2020
Other notable incidents:
There has been a long list of other accidents, misfortunes, deaths, etc. that have also occurred in line with the Kennedy Curse. Some of the most notable are ones that happened over 50 years ago.
By the age of 23, Rosemary Kennedy had struggled with reading and writing, along with having constant mood swings, violent outbursts and occasional seizures. In November 1941, her father thought it was best to secretly arrange for Rosemary to have a prefrontal lobotomy. The attempt to cure Rosemary went wrong and left her mentally and physically impaired. Rosemary was placed into an institution and stayed there until she died in 2005.
Ted Kennedy experienced his own accidents on multiple occasions throughout the 1960s. The first was on June 19, 1964, when he survived a plane crash. The crash had ended up killing one of his aides, as well as the pilot and left him and fellow senator Birch Bayh in horrible condition. Ted spent five months in the hospital recovering from a broken back, broken ribs, a punctured lung and internal bleeding.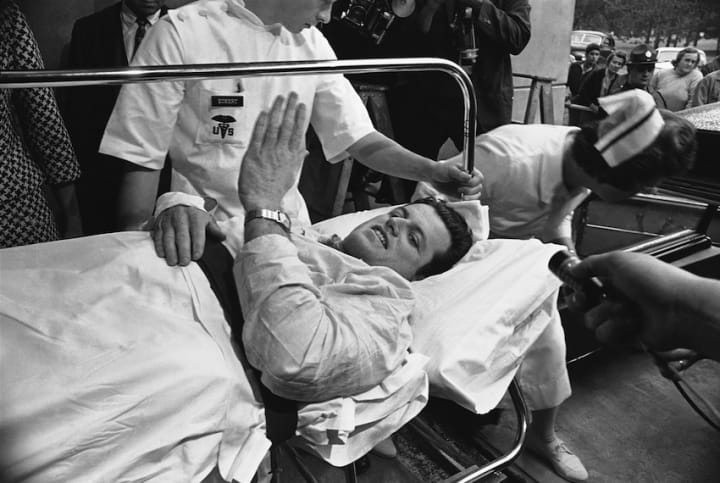 The second accident was one most of the family wished didn't exist. On July 18, 1969, Ted Kennedy drove his car off a bridge on Chappaquiddick Island in Massachusetts. He left a party, most likely intoxicated, which resulted in the death of the passenger, Mary Jo Kopechne. The accident should have made front-page news but was pushed back as it coincided with the moon landing. In a televised address about the accident, Ted wondered aloud "whether some awful curse did actually hang over all the Kennedys."
INCIDENTS
Rosemary Kennedy – lobotomized in November 1941
Ann and George Skakel (Ethel Kennedy's parents) – died October 3, 1955
Jacqueline Kennedy – gave birth to a stillborn on August 23, 1956, after suffering a miscarriage in 1955
Joseph P. Kennedy Sr. – suffered a stroke on December 19, 1961
Ted Kennedy – plane crash on June 19, 1964 and car crash on July 18, 1969
Joseph P. Kennedy II – car crash on August 13, 1973
Edward M. Kennedy Jr. – right leg amputated on November 17, 1973
William Kennedy Smith – arrested and charged with rape on April 1, 1991
Patrick J. Kennedy – car crash on May 4, 2006
Whether it's the Kennedy Curse or something else, it's clear to see that the Kennedy family has gone through a long list of tragedies. After Ted's plane crash in 1964, Bobby said to aide Ed Guthman: "Somebody up there doesn't like us" and that was before their children and grandchildren would go on to experience similar misfortunes.
About the Creator
History lover, music nerd and sports fanatic. | Instagram & Twitter: @shandipace, YouTube: https://www.youtube.com/shandipace
Reader insights
Be the first to share your insights about this piece.
Add your insights