How Inflation has Affected our Everyday Living
61 percent of consumers in the United States were living paycheck to paycheck in April 2022.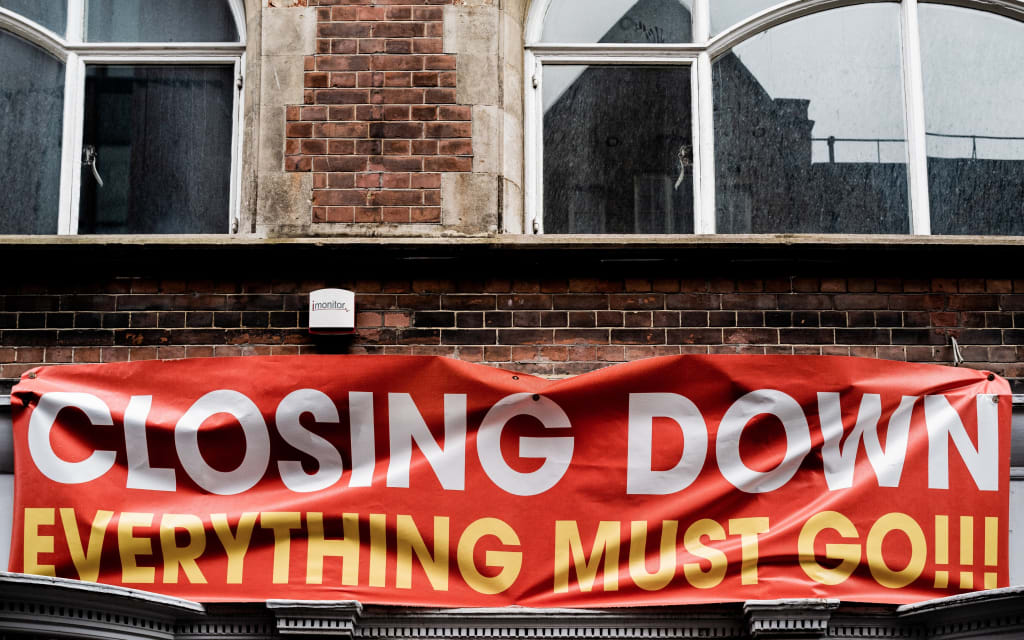 The impact of the conflict in Ukraine as well as enormous sanctions against Russia is the cause of a contraction in world commerce and a considerable increase in the cost of food and energy.
Already in January, the IMF had reduced its forecast for the growth of the global GDP in 2022 by 0.5 percentage points, bringing it down to 4.4 percent. At that time, it alluded to concerns associated with COVID-19, inflation, supply interruptions, and the anticipated increase in interest rates from the Fed.
Therefore, to what extent has an increase in inflation of 8.6 percent affected how everyday living
According to research, 61 percent of consumers in the United States were living paycheck to paycheck in April 2022.
This represents almost 10 percentage point increase from the 51 percent of consumers who were living paycheck to paycheck since June 2021. This indicates that approximately three in five consumers in the United States spend nearly all of their salaries on their monthly expenses, with very little or nothing remaining at the end of the month.
How is it possibly conceivable that 33 percent of Americans making $200,000 a year are living paycheck to paycheck?
The rate of growth in manufacturing in the United States was the lowest it has been in the last two years. I thought the United States no longer produced anything except " Politics "
As the economy continues its slide into a crisis, 86 percent of Americans have reduced their spending.
A new study finds that 86 percent of working Americans have a "side hustle," and 60 percent are going to consider getting one as a result of rising prices.
The inflation of food prices has just recently begun as a result of the inflation process and yet we have not seen much effect taken by the interest rate from Feds ,with main reason coming from the supplies disruption from China and Europe
Mortgage interest rates for the 15-year and 30-year terms in the United States have doubled in the last six months.
As a Result of the hike in Interest Rates, Luxury-Home Sales Fall by 18 Percent . The cost of rent in the United States has increased to record levels as more people anticipate that inflation will continue to rise.
Many people will be camping out in the cold since almost 8 million people cannot afford their rent. More and more people in the United States are becoming concerned about the value of their savings due to inflation.
Everyone is using their credit cards to their limit in anticipation of the looming recessing which actually is already happening ,the local society is feeling the effect but the authority seems keep denying it so that they can keep donating and sending aids to those foreign warring states ignoring the need to fight the " Inflation War" back in their homeland .. Its affecting even the food and beverage outlet, which in order to save cost , is giving small piece of meat and even swaps cabbage for lettuce in their burger as lettuce is too expensive
There are currently 23 states charging Five dollars a gallon, and they are warning that this trend will continue unless the U.S is going to send the head of State to the Saudi to beg for Oil
The national shipping and distribution networks are being impacted by diesel fuel prices that are almost $6 per gallon.
Because of the chaos in the global supply chain caused by Ukraine, shipping costs have increased by thirty fold, we are talking about more than 500 percent and above subjective to type of items being shipped by SEA, or By Air cargo from Europe . It's Crazy ..Flight cost is so high that a number of US airlines have announced plans to reduce the number of flights available to standing customers each week.
Inflation will almost certainly be at a higher level in 2022. Wheat, edible oil, and crude oil are all commodities that the Ukraine and Russia have been successful at exporting in the past, with Russia coming in as the second biggest exporter overall
Even if we exclude the war, quantitative easing in the United States starting from June will cause further pressure on the economy . The majority of the world's other countries keep a significant amount of their foreign reserves in US dollars. Therefore, as a knock-on consequence of inflation in the United States, the devaluation of foreign reserves in all other nations will force additional capital outflow in order for those countries to recoup their reserves, yet the U.S administration kept stating U.S inflation figure is not the highest compared to other countries
That is how inflation manages to spread all across the globe.
Here are some pointers to consider if you would want to protect yourself from the effects of inflation.
Invest in tangible assets such as real estate, gold, oil, and other commodities. Try not to panic and refrain from selling. Just try to be calm.
Consume a little less. Indeed, it is not that difficult.
Buy in quantity and right now. When I go to Walmart , I always make sure to stock up on items that can be stored for at least a few months without going bad. It has been working miracles in light of the fact that the prices of many things are rising and that some of them are also becoming unavailable.
Invest in secondhand goods. This one is not brand new, yet it may be of great assistance.
Drive as little as possible while maintaining a high level of driving efficiency. Make an effort to save gas. When costs are lower, it is in your best interest to fill up as much as you can. Up to this point, it has been successful…
We are going to make it through this assault of inflation.
Previous periods of excessive inflation were far worse. Inflation will be persistent until demand destruction takes place. It is necessary to be prudent and to hold on.
About the Creator
Estalontech is an Indie publisher with over 400 Book titles on Amazon KDP. Being a Publisher , it is normal for us to co author and brainstorm on interesting contents for this publication which we will like to share on this platform
Reader insights
Be the first to share your insights about this piece.
Add your insights