Homelessness
This is not a joke.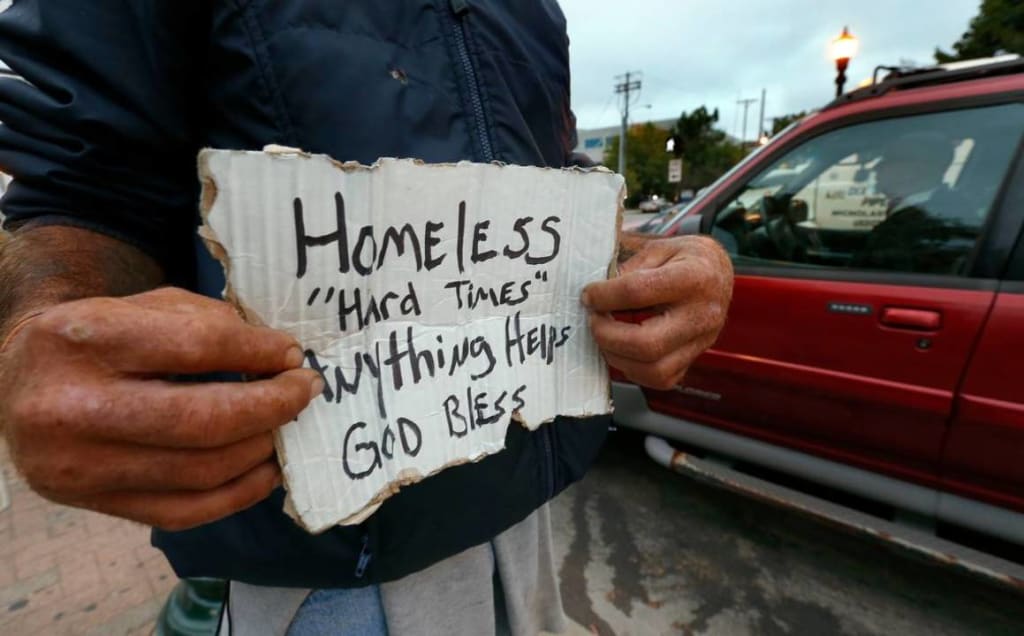 The wreakage we watch everyday and ignore.
"All right reserved."No part of Homeless Blog publication may be reproduced, stored in a retrieval system or transmitted in any form, or by any means, electronic, mechanical, photocopying, recorded, scanning, displaying, modifying, republication, republishing, posting on any website, platform, social media, RSS feeds or otherwise without the prior written permission of the publisher or author Fatma [email protected] [email protected]
"In today's climate in our country, which is sickened with the pollution of pollution, threatened with the prominence of AIDS, riddled with burgeoning racism, rife with growing huddles of the homeless, we need art and we need art in all forms. We need all methods of art to be present, everywhere present, and all the time present."
-- Maya Angelou
["What do you see? You don't see me. Do you see a person, that needs your input to finish my thoughts? Hey pathetic one, look in the mirror. A stalker, don't you see? What do you see when you don't see us? Do you see ignorant instead of poor? Do you see a mom fighting to keep her family safe, warm, and dry at any cost? Even using her own flesh... Do you just see a whore? What do you see when you don't see us? We believed your charade when you said hope was on the way. Who would not believe you when it's a higher power's word you follow. We all heard you say, that you are arranged with your forked tongue and false prophet lies. You were the only voice they would hear. You're hark reminds us all help is on the way. Instead, what you saw and see when you look at all of us, going by the disappointment in your eyes, is needy, just more tread for under the tires of that bus. Why is that what you see when you see all of us? This starts for us sometimes in high school".] Michelle Hawking's from Pasco, WA.
In Sister Mary Rose MCgeady's book entitled. "Are you out there God," you reflect on what happens to young adults that become homeless and feel like they have no future. Most time they are sexually trafficked for drugs and a place to stay. They buy into a devil bound society profiling system. Some might never leave this system, unless educated on how to do so. Many of our children/ family services and Camelot workers spend most of their time trying to find homes for abused and drug addicted teenagers here in Claiborne and Campbell, Tennessee. We have only a limited number of programs for the youths aging from seventeen to twenty-one years of age. Sister Mary wrote, "But were more important to our teens than ever. As they try out the values of their peers, who are more influential than ever, we encounter the pull of drugs and alcohol. These entangle children everyday and can ruin their lives. Moving to Washington State for my children was the best move to make. They have these programs here. Even in the rural communities. So what's wrong with this picture? We still need to still changes on the east coast rural communites of America too!
I ask, that we can find a way to help all these young men and women in the rural East American states to get grants for organizational resources. Homelessness and problems start with our youth and how they are raised.
We need to teach our youth to have more to look forward to, than a Social Security check, gang involvement (Yakima Valley, WA.) cooking, making, and selling drugs. They need to think more of what they can become.
About the Creator
Hi, everybody calls me Tina. I have many degrees, but my passion is advocating and activism for climate change, animal awareness, homelessness, racism, and social change. Currently, I am a Peer Counselor.
Reader insights
Be the first to share your insights about this piece.
Add your insights