Dear Pomona, California
If we want things to change we have to change them together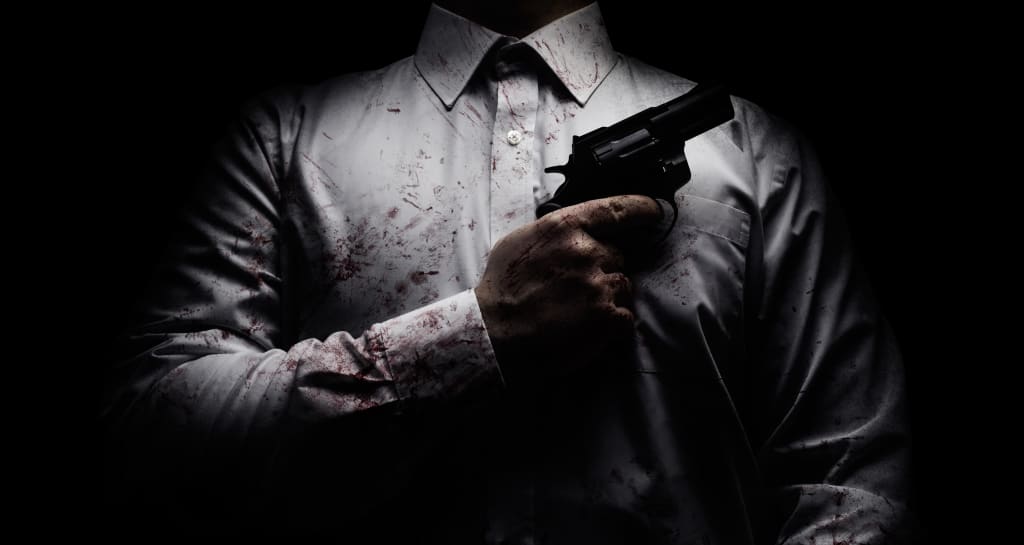 Big scary guys like that look like this live in Pomona.
This town, I know, has always been...like this.
There have always been gangs, and there has always been a problem with transients from other parts of the country and world ... something about leaving their home state to either travel the country by foot, or, the usual - which is that a kid on the other side of the country was lured here to Southern California.
They typically do not discover what they saw on television, and the idea that they will be discovered by a Hollywood talent agent is not as good as their being recruited to a life of violence and crime.
Some California dreaminʻ, right?
And it does not help, at all, that more and more, the studios are using our downtown area to make films.
It is apparently (and obviously) because they do not have to seek out homeless people to dot the streets, or the cookie-cutter variation of an actual homeboy-looking thug because those people live in this town anyway.
They do not just look like that, either - they are the real deal.
What a bargain for a film maker, right?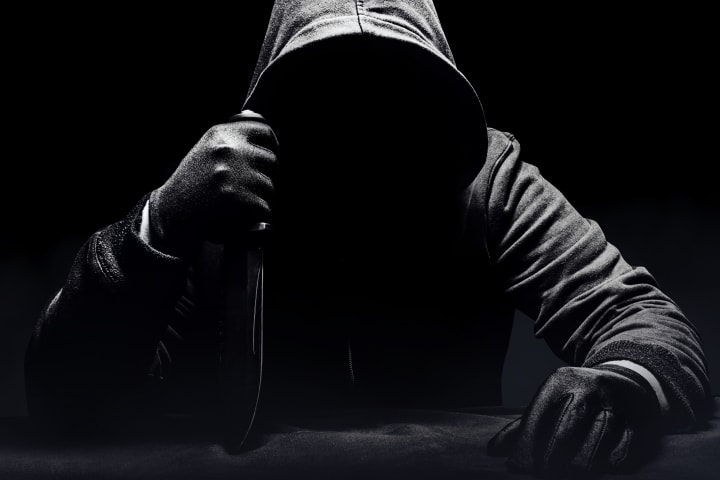 But those are not the only things that I am writing about.
If the people who live here, raised kids here, have a life here, want all those things to be better than they are now (and believe me when I tell you that things could be 10000% better than they are now - for reals) then the people who live here, raise kids here, have a life here have to actually do the very good things here that you want to see.
We already know how much anyone in any city can truly depend on its leadership.
We cannot depend on city leadership.
At all.
We already know this.
Lots of us have known this for years.
It is not fair to put the responsibility of raising our kids in a safe neighborhood on the backs of city leaders who have never made it a thing for them to actually make that happen. Whether parents believe this or not does not matter because it is the truth. I am not someone who has the background that looks like the hills of Glendora or San Dimas or La Verne. I come from the wrong side of Covina, near the 210 past Arrow Highway and Citrus Avenue. It was never really that great of an area.
Pomona and that part of Covina look almost identical, at least to me.
I grew up in one, and I am leaving the other as soon as I am able to. I am worried about the children in this town, most of all. Not because of the teachers, but, sadly, and because of where I live, at least, it is because of the things that I see...things that could be called the family curse.
Of drug and alcohol addiction, of abuse, of children who do not have the same father, even though they have the same mother (and their mother is carrying another child, while one is in diapers and still nursing).
All of these things have not a thing to do with what your zipcode is, really, and everything to do with traditions and the way that people do things in families. When you have a whole lot of people in an area who do things the same way for generations, and no one in those families changes things, those things do not change.
I see it everyday where I am moving from soon - the generations of families for whom this is normal.
Some of these people cannot believe that I want to leave this place, as though somehow this is the best thing ever.
No, it isnʻt. But, for a lot of them, what it is is called a sense of stability, and proof of some sort of security, some kind of home that is not violent, at least indoors, not dirty (again, at least indoors) and not a whole lot at all like it was, even though it might outside be exactly like it, when they, themselves were little.
But they still need assistance - because the "baby daddy" is nowhere to be found.
The school district is already way overtaxed with taking care of all of the kids who attend school here, physically, and whose only meal might very well be that morning for breakfast, and that afternoon for lunch. It is the reason why, along with a lot of other reasons why, so many kids in this town, believe it or not - actually end up going to college and getting the hell out of here, even if it is only to the neighboring cities.
They leave for the same reason that anyone leaves this town - to live someplace safer, where the cityʻs leaders care about the town and how well it does way more than it seems to care about its criminal notoriety.
At least to me, that is, with that whole...criminal notoriety thing.
Because what town with the combined criminal history that it has (with yours truly included in that much of it - just know that you really need to get your rental vehicles back on time...or you will go to jail, seriously) lets go of 27 officers?
This is Pomona. Where is the duh?
(In City Hall, thatʻs where).
No one blames them, these young people.
There is an entire group of young people who have graduated out of high school from this town, who have gone on to college and careers who look back not with hatred or disdain, but with a sad sort of love that cannot match much else.
It is because each other is all any one of them had, all of their lives - each other.
That is a lot in a town which loses a lot of young people every year to gun violence.
To violence, period.
I watched a whole lot of kids grow up in this town and move just right past its borders, and when I listen to their stories, there is only one thing that these kids (to me they will always be those kids) who grew up in this town, doing their best to stay safe and alive (seriously) during their time as children in one of the nationʻs most violent cities - Pomona, CA.
To my fellow Pomona,CA citizens...please kokua me - please at least listen...
There are a whole lot of us who are very proud, for some odd, strange reason, that we gave birth to and raised children in what is one of this countryʻs most violent neighborhoods.
I want to say that I am one of them, but I am not.
When my kids leave for work or to their friendsʻ houses, I cringe.
I cringe because I do not know what they are going to encounter from our front door, through the parking lot, out to Foothill Boulevard, along the famed Route 66.
This is just the part of it that no one talks about.
The infamous part of it.
It is the faint scar beneath the eye, so to speak.
It is like the tattoo on the skull that lots of people think of as being shameful, but, for many others, it gives them a sense of belonging where there was none for a very long time.
We all get that one.
I see a lot of these people, of all ages, and all genders and both sexes, who tell me this same thing - that if they did not grow up in that energy, they would not be who they are today.
This is the same for all of us. I am pretty sure that there are already too many of us parents who are scared to death every time our kids go somewhere that we are not. Even in a good neighborhood.
Last week a neighborʻs kid was shot.
It was with a BB gun, but, none the less - someoneʻs child was shot, and it could have taken her life if it were an actual firearm.
That is enough for this mom who bore three in this town, who has watched them grow up amidst the violence and the insanity, sometimes in their front yard.
And everyone reading this can sit there judging me for not having moved them, but, the truth remains that I was not able to afford to move them anywhere else - you can thank your esteemed leaders for that one.
These governmental people have granted access to the world, of our lives, our privacies, our everything, and rather than trust them, I find that the most beautiful thing has come from the ugliest collective thoughts, based on moments that we all witnessed at the same time, yet were differently affected.
We vote, and they choose against that vote somehow. At least this is how it feels. It affects us all differently, as I stated.
Yet, affected none the very less.
We are here. Affected, everyday.
We went nowhere with these votes and these people who seem to just grow older in office.
There are a lot who plan to remain here. Their families have been in this town for generations.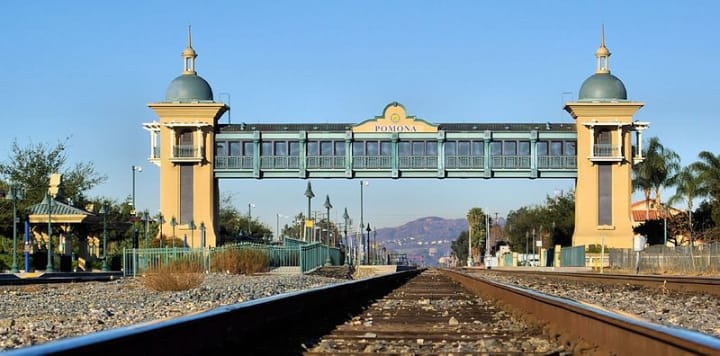 I cannot say the same for myself but, at the same time, a part of me will always be here, will always be fighting right there with you, and not for safer streets, but for safer everything.
It is not a secret thing either that this town is an immigrant town, and there are a lot of people here who look just like me here...the Polynesians, the Asians, the ones who have also always been here -because this is what we were taught we were; hardscrabble, if not hardworking, and all of us just a tiny bit on the hardcore side.
Even everyoneʻs Abuelita...women who are and have always been hardcore to have been here for a very long time. Generations, even.
What we need to remember is that we deserve the things that everyone, wherever they live, even if it is not forever, ought to have. That a cityʻs constituents are not the most affluent ought to be something that is not even second on a city leaderʻs list of things that matter.
What ought to matter is helping those people change the way that the city does things so that things can get better.
I have been here for too long already, long enough to know what patterns I am seeing - one might get tired of the same damned thing, year after year, for years and years.
It seems and even feels like, and sometimes I am proven right, the leaders in this town, and the ones who are county workers, who answer to the state care more about what it all looks like, rather than listening to all of us telling them all exactly how it truly is.
We are who have to live in your town, the way that you want us to keep it going, just as it is.
I know that there are things that have to be the way that they are - something about districts and lines and what have you.
But still.
If you are here to make this place more livable, then please and already damned well do it. It will not be the first time that me and mine will leave the county, just miles over the county lines, in either direction - this time with my own self pulling off two addresses, in two counties.
It would not be the first time.
Pomona, my dear city...where my children were all born, and where, over the years, I have had a lot of good times, and plenty of really bad times.
And in that time, you have not changed.
I cannot even say that you have grown worse.
Not changing for the better is the same thing. To remain the same when you could be so much more is the very saddest thing in the world to witness.
Namely with that kick ass downtown area - my kids grew up in an area where a lot of us GenX parents recall as being the only thing to rival Sunset Blvd. back in the days of band fliers, and loud music, and people getting along, or not, for ANYTHING other than what we have been told to let bother us.
And Pomona, CA - the place a whole lot of us refer to as #PTown and #PomonaTown - even as ugly as it is, a lot of people love this place.
I love it for its downtown, and for the downtown school that both my daughter and her boyfriend graduated out of.
I love it for the Fox Theater and I love it for the things that everywhere else I have ever lived will not ever be.
And that is a whole lot of love.
Yet, there is the part of me that hates this place, and everything that it does not do for the people who will never leave, because they canʻt. They do not know anything other than here. This is where their family has been for generations.
These people are the ones who I am hoping things will change for.
I just hope they realize that they are going to have to start the changes themselves.
legislation
Iʻm a certified NLP Life coach in SoCal who writes about healing, astrology, my life as a community voice, as well as making sure the world knows that Hawaii is home to lots of people - my people, Na Kanaka Maoli O Hawaii Nei.
Receive stories by Roxanne Cottell in

your feed