Bryan Watch: May Week 2
Gutting the ACA, and harming disaster victims.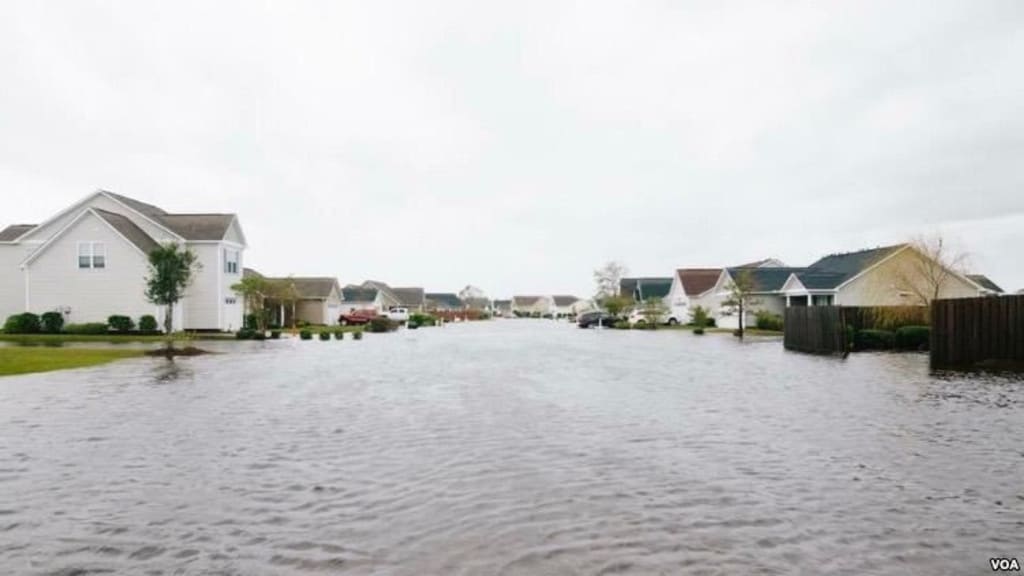 Time once again for a weekend wrap-up on what the House of Representatives, and specifically Rep. Bryan Steil (R-WI 1) has been up to. Short answer: Voting like a typical Republican.
The big issue of the week was health care via HR 986, The Protecting Americans with Pre-existing Conditions Act. The bill would overturn rulings by the Trump administration Treasury, and HHS Departments that gut patient protections under the Affordable Care Act. The Trump Administration attempted to weaken section 1332 of the plan to allow insurance companies to sell sub-standard coverage to consumers. Steil voted with the Trump administration, and against healthcare consumers. Four Republicans voted for HR 986: Brian Fitzpatrick (PA), John Katko (NY) Chris Smith (NJ), and James Sensenbrenner (WI).
Steil also supported a cynical move by Rep. Greg Walden of Oregon to support the Trump administration's efforts to gut provisions of the Affordable Care Act (RC 195, Walden motion to recommit, May 9). Interestingly, the only four Republicans to vote against Walden's recommit were four of the most conservative members of the caucus: Justin Amash (MI), Trey Hollingsworth (IN), Tom Massie (KY), and Chip Roy (TX).
To his credit, Steil did support amendments to HR 986 that would prohibit any action that would raise health insurance premiums (Wild amendment, RC 194, May 9), and voted to prohibit the Secretaries of Treasury, or HHS from taking any action that would reduce the affordability of comprehensive coverage for individuals with pre-existing conditions (Malinowski amendment, RC 193, May 9).
Of course, Steil also supported a snarky (but actually funny) move by Rep. George Holding of North Carolina to change the name of HR 986 to the "Insert Politically Punchy Title That Doesn't Reflect the Bill Substance Act" (RC 192, May 9).
On Friday, May 10, the House debated HR 2157, a supplemental appropriations bill providing $17 billion for disaster relief, most of it targeted towards Hurricanes Florence (which hit the Carolinas), Michael (Florida and Georgia, especially the panhandle), and Lane (Hawaii), as well as two typhoons, which struck Guam and the Northern Marianas. The bill also included an additional $600 million in hurricane relief for Puerto Rico.
Three Republican members of Congress actually voted against disaster aid for their OWN districts. Matt Gaetz, who represents Holmes and Washington Counties in the Florida Panhandle, which were affected by Michael, voted No. And in North Carolina, George Holding, who represents Hartnett, Johnston, and Wilson Counties; and Ted Budd, who represents Guilford County, all areas affected by Hurricane Florence, voted against disaster relief.
Steil, along with most Republicans (34-150) voted against helping hurricane victims (RC 202, May 10, HR 2157). The bill provided supplemental funding for almost every federal department, as well as the Coast Guard, the Environmental Protection Agency, and the Government Accountability Office.
Before rejecting the disaster funding, most Republicans supported a cynical move by Rep. Kay Granger (Texas) to delay the bill with a phony motion to recommit regarding funding for the children the Trump Administration placed in cages (Granger motion to recommit, RC 201, May 10). According to Rep. Cindy Axne of Iowa, whose district has been hard hit by flooding along the Mississippi River: "If this motion to recommit passes, it will prevent disaster funding from moving forward. A ''yes'' vote is to tell Iowans, and Americans to wait longer. A ''yes'' vote is a slap in the face to everybody across this country who is suffering from these disasters" (Congressional Record, 5/10/19, H3713).
Steil and the Republicans also voted against several minor Democratic amendments to HR 2157 (RC 197, 198 and 199, May 10). Predictably, Steil voted against consideration of HR 986 and HR 2157 (RC 189 and 190, H Res 357, May 9) with the rest of the Republicans.
There were six non-party-line votes. One was an amendment by Anthony Brown (D-MD) to HR 986 basically keeping existing waivers intact (RC 191, May 9). HR 1520, The Purple Book Continuity Act, simply authorizes publication of a list of biological research under the Public Heath Service Act. HR 1503, the Orange Book Transparency Act, simply updates the list of brand name drugs put out by the Food and Drug Administration (RC 187 and 188, May 8). The House also took the bold step of reaffirming the United States' commitment to Taiwan (H Res 273, RC 185, May 7)
The only other thing on the House's plate this week was HR 1704, the Championing American Business Through Diplomacy Act (RC 186, May 7). The bill uses the State Department to promote US economic interests abroad. It passed 400 to 16, with only some of the most die-hard conservatives voting against it. The usual suspects included Justin Amash, Mo Brooks, Matt Gaetz, Louie Gohmert, Tom Massie, Steve King (IA), and Chip Roy.
Altogether, there were 18 votes during the second week of May. Steil voted with the Republicans 10 out 12 times on party line votes (83 percent).