Boris Johnson Announces Plans To Get The UK Vaccinated
Prime Minister Announces Ways He Will Ensure That People Are Fully Protected Against Covid 19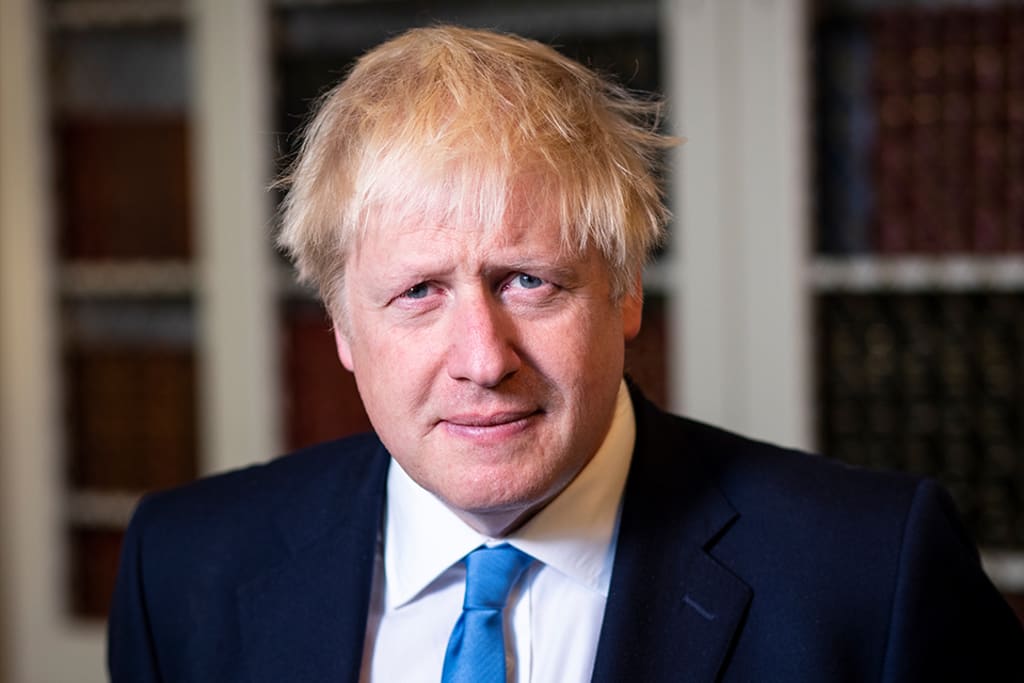 British Prime Minister Boris Johnson has set out his plans to defeat the Omicron variant of Covid 19 and make sure everyone remains safe and healthy. In his latest briefing from Downing Street, he declared his intention to ensure that everyone over eighteen will be offered a Covid 19 booster in order to protect themselves from contracting the new Omicron variant. It has been discovered that even people who are double jabbed are not protected from the new variant. That is why the Prime Minister has made it his mission to ensure that everyone is fully vaccinated by the end of this month.
In the speech, he told people that they shouldn't be in any doubt that a tidal wave of cases would be coming and spreading round the country. It has strongly been advised that if people experience any Covid related symptoms, they should stay at home to avoid the amount of social contact they have with others. This is due to the fact that the virus is mainly spread through the amount of social contact they have with others.
He set the ambitious target of ensuring everyone has a booster jab by the end of the month to ensure that everyone remains healthy and there is no risk of infection in any way. He stated that they are hoping to give around a million boosters a day to make sure they can take everyone in to account. This will take a major effort as at the moment only around half a million boosters are being given daily.
People have also been told that they should work from home if they can as part of the government's plans for the introduction of plan B measures.
"I'm afraid we're now facing an emergency in our battle with the new variant Omicron," said Mr Johnson.
"It is now clear that two doses of vaccine are simply not enough to give the level of protection we all need. But the good news is that our scientists are confident that with a third dose, a booster dose, we can all bring our level of protection back up."
He added: "At this point our scientists cannot say that Omicron is less severe.
"And even if that proved to be true, we already know it is so much more transmissible that a wave of Omicron through a population that was not boosted would risk a level of hospitalisation that could overwhelm our NHS and lead sadly to very many deaths."
The new programme of offering everyone over eighteen a booster will start this week and will be offered to everyone who has had a three month interval from their second dose of the vaccine.
All people who are aged over thirty have been given the opportunity to book their next vaccine appointment online. This will help ensure that when they turn up to have the vaccine or booster, there will always be one available and they won't have accidentally run out due to pent up demand.
People will also have the opportunity to get vaccinated at walk in centres which may be situated at different locations all round the country. Further checks may have to be undertaken to assess a person's eligibility for a particular vaccine and as to whether the right amount of time has passed between their last vaccine. This will help them keep the right level of protection and not contract the virus by the back door.
The prime minister also said:
42 teams from the military would be deployed across every region to help the effort
extra vaccine sites and mobile units would be set up across England
opening hours of clinics would be extended with more appointments
thousands more volunteer vaccinators would be trained
the UK government would also give extra support to speed up vaccinations in Scotland, Wales and Northern Ireland
"We have seen what Covid is capable of... you start seeing a rise in cases, people get ill, some enter hospital, some sadly die," he said. "It's better to act early."
That's according to Health Secretary Sajid Javid.
It will take a huge effort by everyone round the country to make sure they have as much protection as possible against the Covid 19 virus. Initial analysis has found that the Omicron variant spreads much quicker than previous variants and it is important that everyone follows the advice from experts to prevent it spreading further round the country.
Reader insights
Be the first to share your insights about this piece.
Add your insights