Book Review: "The Red Prince" by Helen Carr
5/5 - a masterpiece of the father of English monarchy...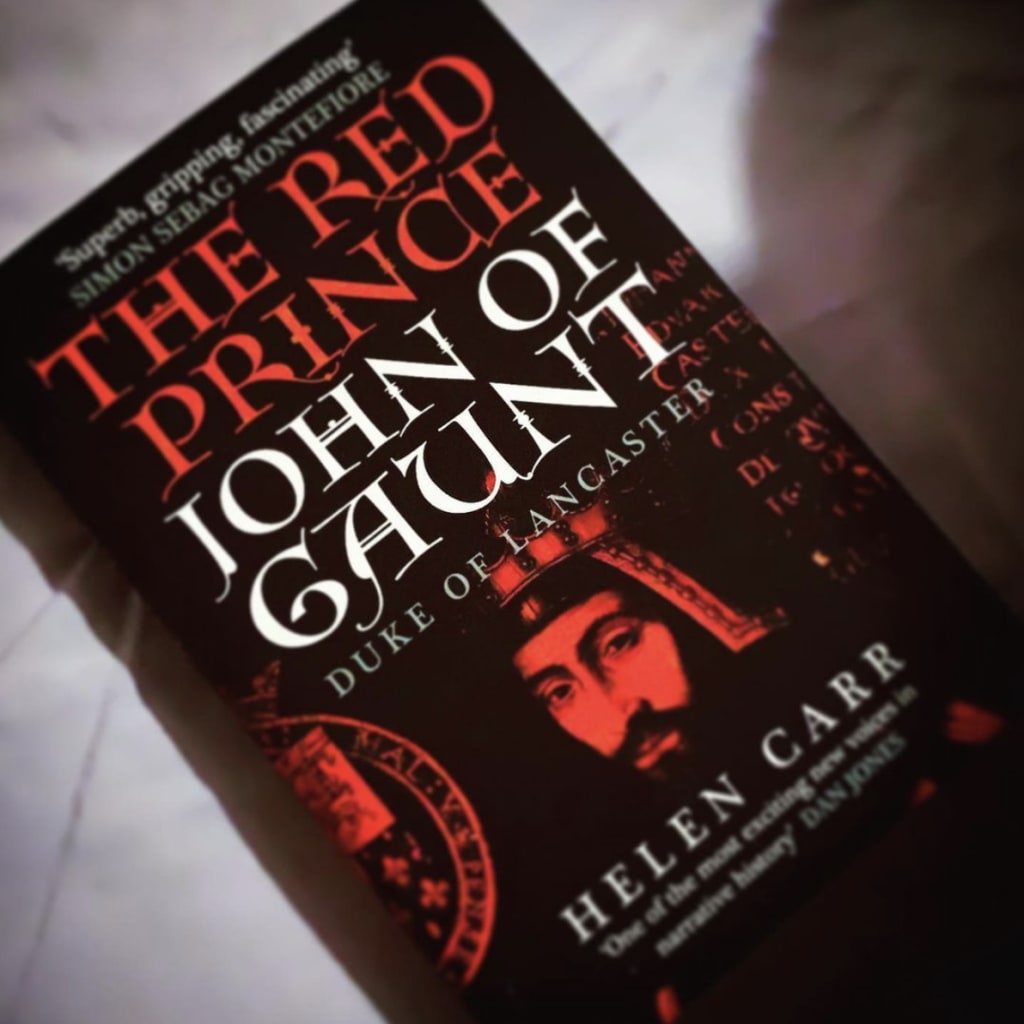 I have read many books on history in my life and honestly, some of them are far better than others. I find that there is a technique to writing a book of historical nonfiction that is set on exploring person and personality simultaneously with politics and contextual items. Be that as it may, many books often fail to provide the former for the hope that the over-explanatory of the latter may compensate as a 'I bet you did not know this [insert ideology here]…'. But, it can make the book dry and insensitive and often, we as readers have a hard time enough imagining that these people who lived in the distant past were real at all so that just adds to it. The reader would be far more interested if the book was more personal, had more character and made us really think that we knew this person from the distant past properly as we do our own friends. Context, character and plot must go hand-in-hand to make a great nonfiction history book and in the book "The Red Prince" by Helen Carr, I can say that they definitely do. They fuse together perfectly to not only give us a personal portrait of John of Gaunt, but also plays on various things that the reader may have already seen such as the portrayal of John of Gaunt in Richard II and his own child and grandchild getting their own plays with "Henry IV" and "Henry V".
I do not think that I have witnessed a better opening to any historical nonfiction book as this one. The chapter entitled "This England" (a clever reference to John of Gaunt's iconic speech about England being crushed under the reign of the arrogant Richard II in the Shakespeare play) opens by giving us something to think about. We have not got the end of the story, but rather the 'before the beginning'. Edward III has captured Roger Mortimer - the man responsible for his father's death (often the case with Edward II is that many people relate him and Richard II together and so this could possibly be some sort of foreshadowing to later on during the reign of Richard II and John of Gaunt - the whole revolt thing). Edward III is told by his mother to go easy of Mortimer but as we already know, there is no such thing as 'going easy' in the Medieval Era. Mortimer was disembowelled whilst still alive. The whole book works from this aspect of absolute power and shows not only how John of Gaunt rises through it, but even whilst he is a child fleeing the plague, there is a huge focus of who has the rights of power and why. For example: the book states that Edward, the Black Prince - eldest son of Edward III is meant to be King after the father's death. John of Gaunt looks up to him as a power figure and a war hero. Though Edward, the Black Prince, may not have the powers of kingship - he certainly has the respect and power of the backing of others. This is incredibly important when we learn about the disillusion of Joh of Gaunt and Richard II - Richard II only falling out of power because he fell out of favour. He had no respect any more (and unfairly so if I may add my opinion).
I found this book from start to finish a grand exploration of power politics, government and John of Gaunt from child all the way up to dying old man. I believe that this author has quite possibly written one of the greatest nonfiction history books of the last ten years. It is a brilliant analysis of a great life from which much power came about.
Reader insights
Be the first to share your insights about this piece.
Add your insights