"BELONGING"
Entry #2 from the Blog archives of Matthew Reynolds — Founder of Matthew Reynolds Consulting, LLC — and a once-in-a-lifetime inspiration to me. Forward...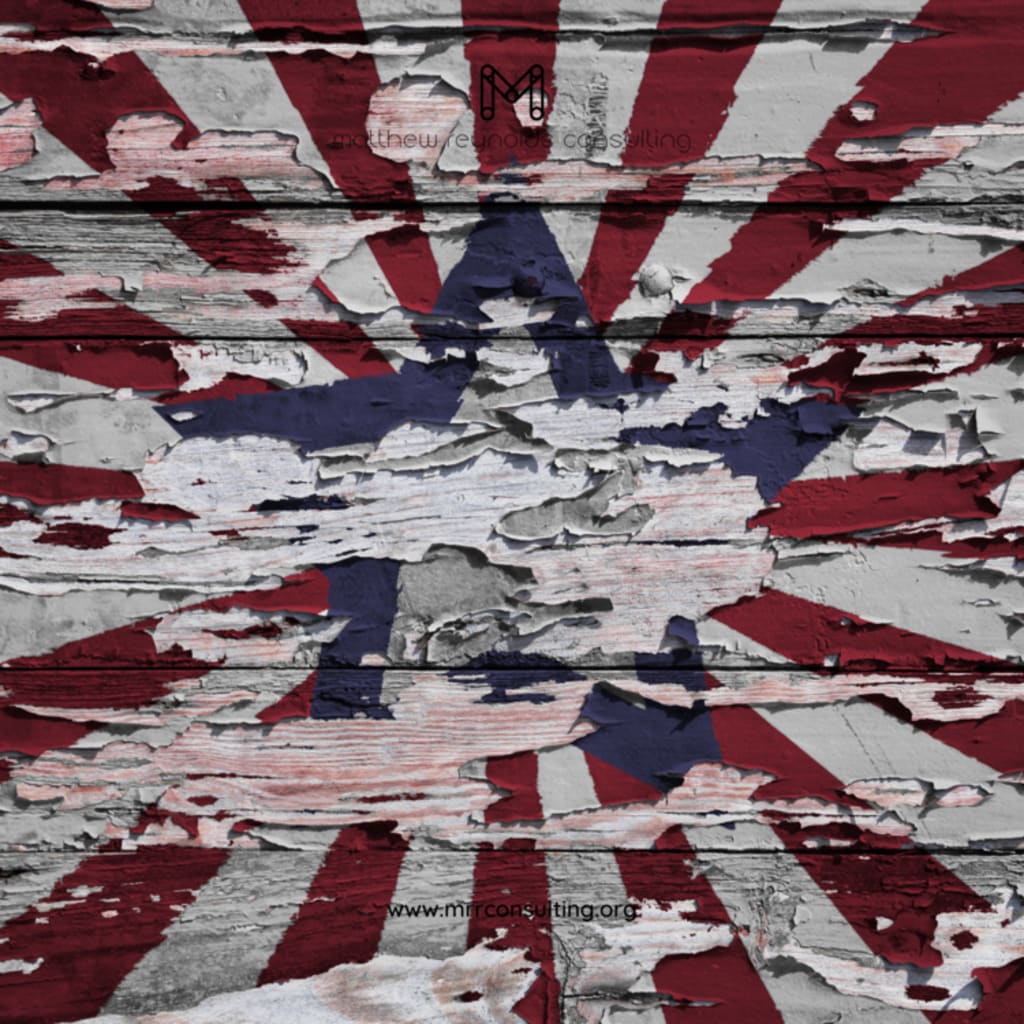 Here we are again, folx - reunited once more! Combating racial and cultural inequities in whatever manner we are able, attempting to craft a more just and illuminated world for future generations to thrive in. I am grateful to be on this journey with you; I'm equally grateful that you are continuing to seek further learning in this regard, and seek to take in more of Matthew Reynolds' prose on EDIA, Justice & Liberation...
The 1st entry in this several-part series can be found here.
Matthew begins his 2nd blog installment with a quote from Brené Brown that is worth taking to heart:
"True belonging is the spiritual practice of believing in and belonging to yourself so deeply that you can share your most authentic self with the world and find sacredness in both being a part of something and standing alone in the wilderness. True belonging doesn't require you to change who you are; it requires you to be who you are."

~ Brené Brown
And now, without further ado, onto further prose and musings from Matthew's 2nd blog...
March 1st, 2021
"My father was what I would call your typical "50's" father. He put a roof over our heads, clothes on our backs, and food on the table. That was what he did. That is what was expected of him in our society. He never asked how I was doing, or came to any of my school events, conferences, etc. until my senior year.

My father didn't handle his internalized racial oppressions well. This I believe played a role in his physical and mental abuse towards me. He beat "the mess outta" me. It seemed to me that he thought I was lazy, a liar, a troublemaker and disrespectful. I would be struck by his hand, with an extension cord, yard stick, or asked to cut a switch from the bush in the backyard. While being beat, I noticed he reeked of alcohol.

What I later realized is that my father was just the second generation out of slavery. My great-grandparents were "owned slaves" in Alabama. My father was raised at a time and place where the rules and punishments for black folks were unwritten, but well known. Things like, "looking the wrong way" at a white person could get you beaten or killed. I, on the other hand, was raised in a small predominantly white rural town where my family was the only mixed and Black family.

I later understood that my father didn't have any resources to call upon to talk about being a Black man in love with a White woman, living in a rural town in the United States. He never felt safe. He never felt like he belonged. It took me years to get to understanding this, and yet he died before I had the knowledge and courage to talk with him about it. I was going through my own stuff.

In my own journey, I never felt like I belonged either. I always fought in school in response to being called the "n" word. I came out at the age of 12 and did not feel embraced or accepted as my true self.

Following my experiences, I was so excited to get to college so that I could be around more Black folks and Queer folks. I was intently looking for acceptance and belonging. Sadly, that was all shattered rather quickly. You see, I was too "white" for the Black people that I met, "You talk white! You dress white! You sure you don't want to be white?" The Gay community wasn't any better; I didn't know anything at all about the queer subculture and that meant I was an outsider. I had nowhere to belong, and after all that I went through growing up, I couldn't handle this either. This is when I first came to the conclusion that I would create my own place of belonging. A place where I could bring ALL aspects of me to the table, room, trip, LIFE!

True belonging, according to Dr. Brené Brown, means coming into the practice of belonging in and belonging to yourself (see the full quote above). I've deeply reflected on Dr. Brown's definition of belonging. One of the many things that I have learned from her is that the strongest desire of the human mind is to indeed have a sense of belonging.

Once I read and understood this, I knew this feeling, this desire to belong is a deeply rooted part of being human. True belonging doesn't just show up one day. It takes self-determination, introspection, and a deeper connection to your authentic self.

One of the biggest blockers of true belonging for me, and others, is the construct of racism.

I had a conversation, where someone spoke to the fact that "racism" is what went to the polls the most in 2020. This statement caught me. You know the types of statements that are said and all time seems to stop? Yeah, that is what I experienced. When I heard this, I held my chest... and I could not breathe... the realization washed over me... my whole life had been led by racism! So much so that the depths of my internalized racial oppressions - genetically modified generations ago - surged thunderously through my blood and my cells, wreaking havoc on my soul, all of it cellularly feeling the Middle Passage, and stopping on a dime when it reaches the shores of the great void, the shores where my ancestors were bought and sold...

How do I forgive the United States of America?

Enslaving my ancestors, creating "whiteness", creating "racism", creating a story that allows privileges to white persons to this very day, [holding them up as] the "dominant culture." The impact on me tumbles through my internalized racial oppressions. I, at times, must wonder what a "complete" me is capable of...

Dr. Brené Brown's words have ignited my imagination, helping me see all the possibilities of humanity... what if we all felt like we could bring our authentic selves ANYWHERE that we went?! The clarity that [true] Belonging would bring to communication: expressing our wants and desires, setting boundaries, and putting out into the world unconditional love. THAT is magic! THAT is being human.

What if we could all realize this and truly honor, accept and practice our truest nature, our roots and who we are. I believe we would then create a place where everyone felt they belonged.

When you first read the quote above, what was your initial reaction? What stands in your way of believing in and belonging to yourself? What will you do to plan out and then walk the journey of "True Belonging?"

Find your magic, and LIVE IT! Let us start to see what kind of a world we can build with us all feeling, living, breathing our true belonging.

Today, I am helping people shift the way they see humanity and creating a place of belonging; a place of love and support for humanity, for each and everyone of us - by developing a new way in which we see and interact with each other. The work that I do, helping people craft their personal Equity Lens creates belonging. Download my Five Steps to Crafting an Equity Lens PDF to learn more."
"Find your magic and live it." Wise and inspiring words to live by. So that you might help others to find their own magic and live their biggest, fullest and brightest lives.
As I mentioned in the 1st posting within this series, I want these articles to be an ongoing hub of further resources for this lifelong human-centered Work (with a capital 'W', as we say). So, here they are! Check 'em out, one and all. I humbly hope that they serve you, and others...
~OB.
Hop on this first resource while it's HAWT, people! The Amplify DEI Summit 2021: Leadership Edition, kicks off in just a handful of days, Sept. 27-29! The goal of this event is to help you learn everything there is to know about DEI and how to successfully implement it in the workplace!
This year, the summit will focus on the themes of: inclusive leadership, the mirror element, intersectionality, and the diversity wheel. The ultimate goal of the event is to: impart knowledge on what successful DEI is, share experiences highlighting why DEI is important, provide evidence on why DEI needs to be a part of the DNA of all companies, school districts, and individuals...
(--> And once you've registered for the Summit, follow the link to Matthew's Patreon page, where you will find yourself in Community with dozens of other individuals who are actively pursuing a world of equity, justice and liberation for All!)
Thank you humbly for reading, and for taking action!
opinion
About the author
(M.A.T. / AEA) I am a Teacher & a student of Life. I am a Storyteller every single day & a Facilitator of Equity Justice principles. Constantly curious, ever seeking, attempting to lean into my fears. May the Learning never cease...