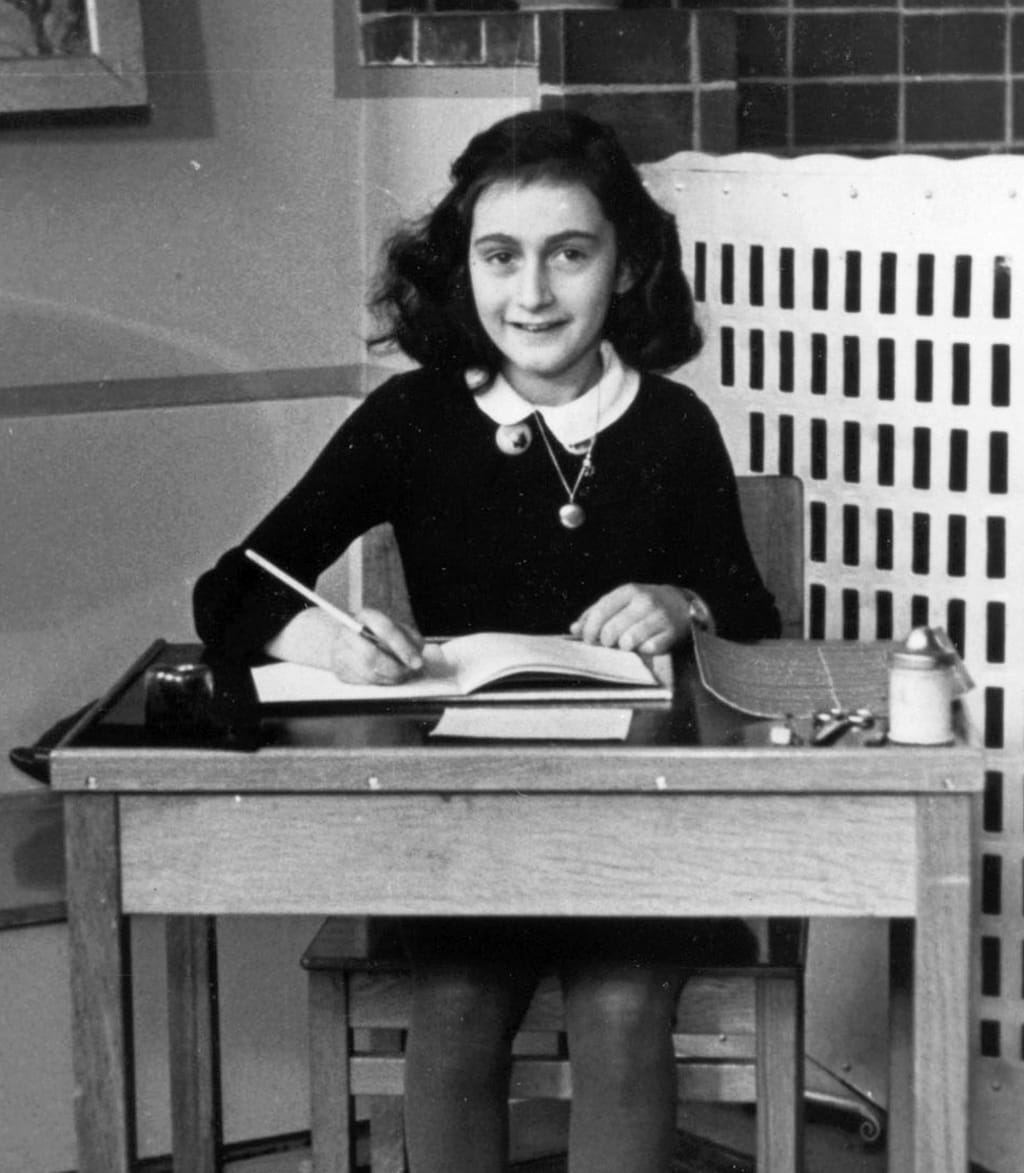 What happened to Anne Frank after she was arrested?
"I want to go on living, even after my death" (Anne Frank, House). Anne Frank was a 13-year-old Jewish girl who was one of the many who suffered through the Holocaust. Anne and her family, along with the Van Pels, went into hiding during the Nazi invasion. The Nazis captured and killed over six million people—Jews being their number one target to exterminate. On August 4th, 1944, an anonymous tip was given to the Nazis that the Franks were hiding. At the age of 15, Anne, along with her family and the Vann Pels, were sent to the concentration camps. Life in the camps was cruel during Anne's time in Westerbork, Auschwitz, and Bergen Belsen.
On August 8th, 1944, Anne Frank and the seven others who hid with her were sent to Westerbork (Anne Frank, House). Westerbork was surrounded by barbed wire fences, and consisted of seven watchtowers. There were 107 barracks placed to hold 300 people.Once arrived, all prisoners were divided among the barracks.
The Jews who were caught hiding, like Anne, were labelled as "convit Jews" and placed in punishment barracks. She had to shave her hair, received no soap, and got less food than anyone. The clothes she brought with her were burned, therefore she had to wear overalls and clogs.
Even though her time there was a little rough, the whole camp wasn't like that. Westerbork had a double life. There were restaurants, liquor stores, schools, and an orchestra. Westerbork even had its own currency. This comfort was designed to avoid any conflict during the deportation to Auschwitz.
Although some of the Jews enjoyed westerbork, some people had to leave. The Jewish security service were the ones who chose who was to be deported and who was to stay. Every Tuesday evening, Jews feared that they would be deported. There were approximately 195,552 people sent to death camps from Westerbork. Out of the 195,552, 103,000 of them were sent to Auschwitz, and Anne Frank was one of them.
On September 5th, 1944, Anne, her mother, and her sister arrived at Auschwitz (Anne Frank House). Auschwitz was the largest concentration camp. It consisted of four large crematorium buildings, a large gas chamber, and a large crematorium oven. There were Auschwitz camps made. Camp 1 was built in 1940, camp 2 was built in 1941, and camp 3 was built in 1942.
Auschwitz was the worst camp ever made. On January 17th, 1945, the Nazi soldiers made each and every prisoner go on a forced death march (Holocaust museum). The forced march was established by the Nazis, because the soviet army was approaching. The prisoners had to walk 30 miles, and anyone who fell behind was shot and killed. At least 800 of the people who marched were murdered by the soldiers during the march.
When the soviets arrived, they discovered many unburied bodies. The soviets decided to blow up all the crematoriums and barracks containing property from the victims of the extermination. More that one million Jews lost their lives at Auschwitz.
At the end of October, and the beginning of November, Anne and her sister Margot was sent to Bergen Belsen (Anne Frank,House). Bergen Belsen was just 80 miles north of Amsterdam. It started as a transit camp in 1942, but stopped in 1944 to become a place to hold the sick. Bergen Belsen was divided in eight sections and had 12 subdivisions.
Once arrived, prisoners, like Anne, were segregated. There was a spot for Jews, homosexuals, POWS, prisoners, gypsies, and jehovah witnesses. Bergen Belsen was not the best place to be. You had to go days without eating. Soon the population increased to over 60,000 people. 50,000 of them died from starvation, brutal labour, diseases, and medical experiments. Some people were even traded for money. By the year of 1945, more than 1,000 prisoners died.
Finally on April 15th, 1945, Bergen Belsen was liberated (Holocaust memorial museum). There were 60,000 people still alive during the liberation. When the camp was liberated, there there were thousands of unburied corpses found everywhere. After liberation, 500 people died daily due to starvation and typhus. Because of the many deaths occurring, the British burned down Bergen Belsen to prevent the spread of typhus. Bergen Belsen is now known as the largest Holocaust cemetery ever.
Sadly, just two weeks before the liberation, Anne and Margot died of typhus. Anne's quote, "I want to go on living, even after my death" (Anne Frank, house) came true. After her death, she is being recognized for her bravery during the Holocaust. Even though her life in Westerbork, Auschwitz, and Bergen Belsen was horrible, she most likely still made a way for her hope to survive.