Allegations Of Gender Inequality In Articles On The English Wiki
Recently, a woman contributor to the English Wikipedia has accused other contributors of gender discrimination.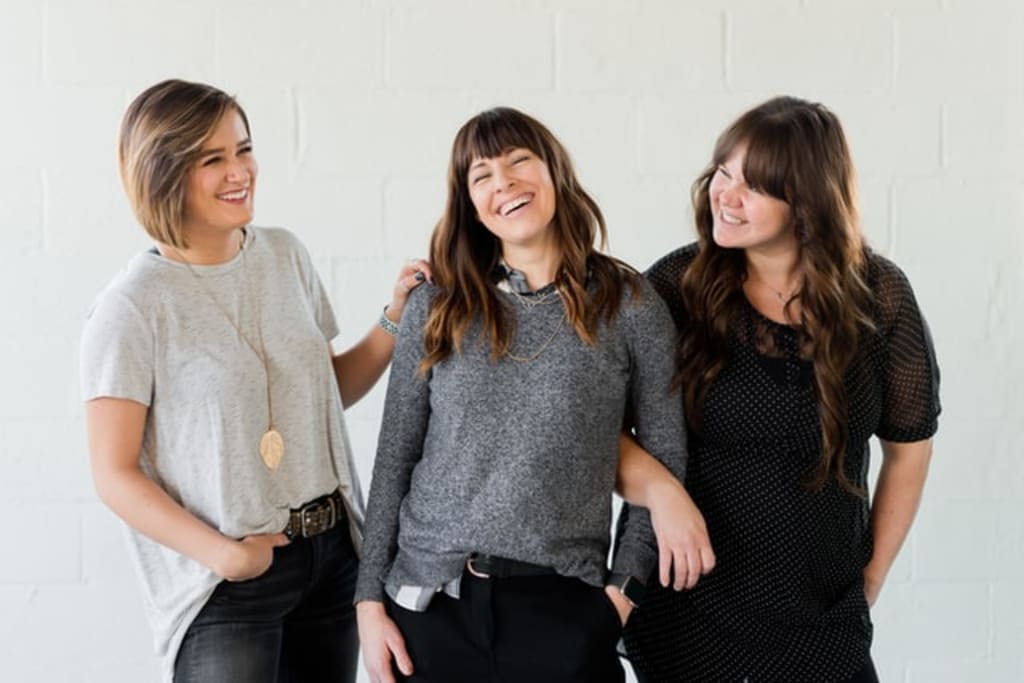 Photo by Aw Creative on Unsplash
This is according to a report published in the US-based news outlet Telegraph. Wade is a British physicist. She has created more than 800 articles on Wikipedia over the past two years. Almost all of which are related to the biography of a person. Wade's main complaint is that the administrators and editors of the English Wikipedia have unfairly identified many of the articles she writes about women as unfit for Wikipedia.
Wade's goal was to highlight the contributions of women around the world. Through this, she wants to inform the world about the great presence of women in science, mathematics, technology, and engineering sciences. But an English Wikipedia editor claims that Wade's 50 articles are not worthy of being on Wikipedia, adding a tag of insignificance to each article. Angered by the incident, Wade claimed that the English Wikipedia was biased against women. She cited the misogynistic attitudes of whites in North America as the main reason.
"The whole incident was planned and well-controlled," she said in a statement on Women's Hour, a regular program on BBC Radio Four. "They verified all the articles I wrote and also put insignificant tags on the articles of some famous female personalities. On top of that, I was told that I had done more harm to Wikipedia by creating these articles. "
All Wikipedia articles are written primarily by volunteer users. And the administrators are engaged in supervising these articles. Administrators verify the significance of articles about basic biographies through Wikipedia's Notability Guidelines or Guidelines of Significance. This guideline is also based on the consensus of Wikipedia contributors that everyone agrees upon.
Dr. Jess Wade goes on to say about her allegations, "I basically make articles for all sorts of notable people. They live in different parts of the world, working on different issues. Even today they are doing excellent research despite many adversities. The most notable of them is the legendary chemist Clarice Phelps. She is studying chemistry at the Oak Ridge National Laboratory in the United States. "
Wade added, "She was probably the first American African woman researcher to play a key role in the discovery of the 118th element of tension in the periodic table. She joined the Navy Nuclear Research Project. It is a great honor to join this project. Only 10 percent were nominated to join the project. I created an article about her on the English Wikipedia. But one editor nominated to cancel it immediately. The reason is that she is not significant enough. An editor in one of the farthest corners of the globe, not even fully aware of her, decides what will and will not be on Wikipedia. "
She adds, "What's even more surprising is that there are many women like Clarice Phelps who are constantly doing great work. But no one knows about them; Not being informed. "
Catherine Maher, Wikipedia's chief executive, who is also a woman, said of the allegations: "Whatever the reason, it's frustrating. "It's really sad that a woman who is just editing on Wikipedia is being underestimated."
"Wikimedia is a voluntary project," said Lucy Crampton, chief executive of Wikimedia UK. As the project progresses, Wikimedia UK has always wanted to promote our culture and diversity in Wikipedia's co-projects without bias. We have taken detailed steps to improve the quality of articles on women. "
Lucy added, "Dr. Jess Wade won the 2016 UK Wikimedian of the Year. She has been a pioneer in addressing gender inequality at Wikipedia. I understand her frustration when her articles on women are constantly being questioned. Wikimedia UK will continue to play a leading role in enriching Wikipedia in the future. We also strive to represent the underprivileged and the underprivileged in the eyes of the world, and we hope that we will continue to do so in the future. "
About the Creator
Shoaib Rahman is a British-Bengali author, entrepreneur, atheist activist, film director, & screenwriter. Rahman is the chief editor of Fadew. He is a correspondent for American Atheists. He made his directional debut with Thusment (2023)
Reader insights
Be the first to share your insights about this piece.
Add your insights