Who are the key players in blockchain?
Blockchain Software Development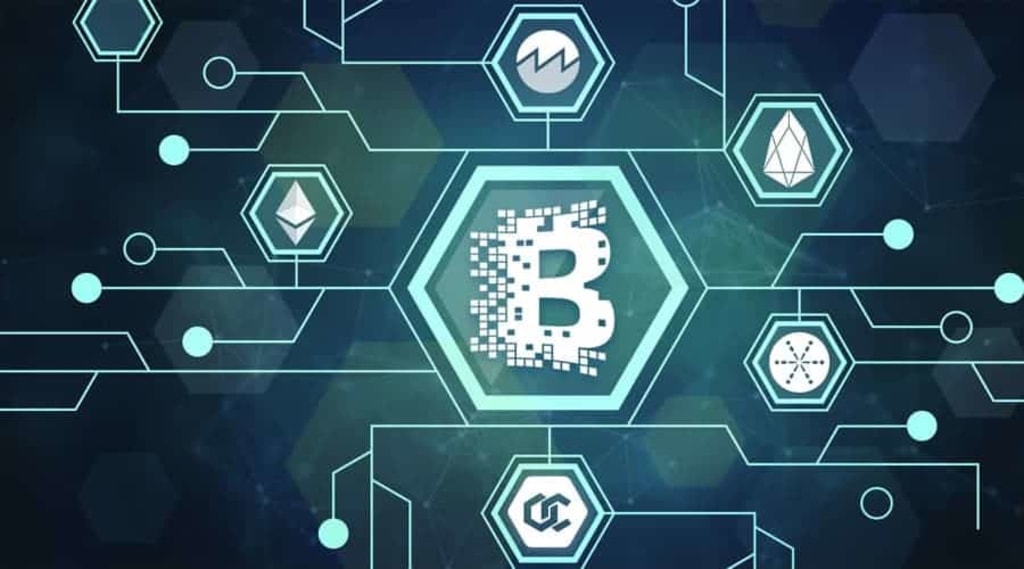 Blockchain is a system that relies on a distributed ledger, a shared database that is regularly updated with new records, each of which is timestamped and linked to the block before it.
Information entered within each new record or block added to the chain becomes immutable; it cannot be changed or erased. The technology is inherently very secure and may be used to conduct real-time, independently verified transactions between two parties.
Here are some prominent organizations and platforms that were considered key players in the blockchain space:
Ethereum
A well-established, operational example of what may be accomplished by utilizing the new technology is Ethereum, an open-source, distributed computing platform based on blockchain technology. Vitalik Buterin initiated it back in 2013.
With the objective of delivering the anticipated qualities of efficiency and immutability while exchanging crucial information, it provides a decentralized framework for smart contracts.
R3
R3 is a distributed database technology business in and of itself, but more significantly, it is the leader of a huge organization that includes some of the largest banks in the world and other investors to advance the technology.
The organization, which included founding members like J.P. Morgan among others, had somewhat of an exodus in recent months, with the American investment bank and another, Goldman Sachs, among those to quit.
R3 nonetheless won by raising $107 million in a financing round, putting the consortium firmly in the running as a key role in the advancement of blockchain technology, despite losing some significant members.
IBM
The IT behemoth offers blockchain, with a statement like "I can see the past, present, and future of 70 million shipments" under the IBM Blockchain on its website.
Referencing the shipping sector as an example from the list's beginning, IBM is collaborating with Maersk, the world's largest shipping company, to figure out how to introduce technology to the sector.
Transparency, security, and general increased efficiency are three specific areas where the enormous sector may benefit from blockchain. Costly errors are widespread due to heavy human engagement and paper-based operations.
Coinbase
Using blockchain technology, Coinbase is able to offer a wide range of services related to the transfer, purchase, and usage of bitcoin.
It is an online platform designed to provide security when handling, storing, and transferring bitcoin. The developers of Coinbase aim to establish an open financial system for the exchange of digital currencies for local money. When doing international transactions, this may also offer significant advantages.
SWIFT
Because companies like Lloyds Bank and JPMorgan were interested in testing a Swift blockchain application's proof of concept, the supplier of financial messaging services created for security has a significant impact on the blockchain industry.
The administration of global nostro accounts in real-time is another sector that this project is aiming to disrupt. Due to the complexity of the processes involved, it is hard to observe the activity in real-time.
The testing procedure is really being conducted by 28 businesses, among them Standard Chartered and Deutsche Bank. The participants' characteristics give an indication of the potential significance of this new application.
Linux
A project dubbed Hyperledger 1.0, in which 27 businesses and 159 developers are involved, is powered by Linux. The idea is to accelerate the development of blockchain solutions that span industries.
The partnership offers distinct Hyperledger strains with an emphasis on offering enterprise blockchain frameworks. As an illustration, Hyperledger Fabric was developed to serve as the foundation of new blockchain applications.
Blocktech Brew
We are a leading blockchain software development company, designing and developing blockchain applications from scratch with amazing final outcomes. Our blockchain app development services provide custom solutions based on business needs and goals.
Our developers hold well-versed expertise in Hyperledger, Solidity, Cosmos, and other blockchain tech stacks. We are committed to delivering exceptional blockchain development services with a streamlined workflow. Boost your business's productivity and efficiency with us.
In conclusion, the blockchain landscape is populated by a dynamic array of key players, each contributing to the evolution and innovation of this transformative technology. As the industry continues to grow and evolve, these players collectively shape the future of decentralized applications, digital assets, and secure data management.
About the Creator
Blocktech Brew is a blockchain development company offering services like cryptocurrency exchange, wallet development, crypto coin development, Defi development, NFT development, metaverse development, and DAO development.
Reader insights
Be the first to share your insights about this piece.
Add your insights