What Is Space ID?
A worthy competitor of Ethereum Name Service!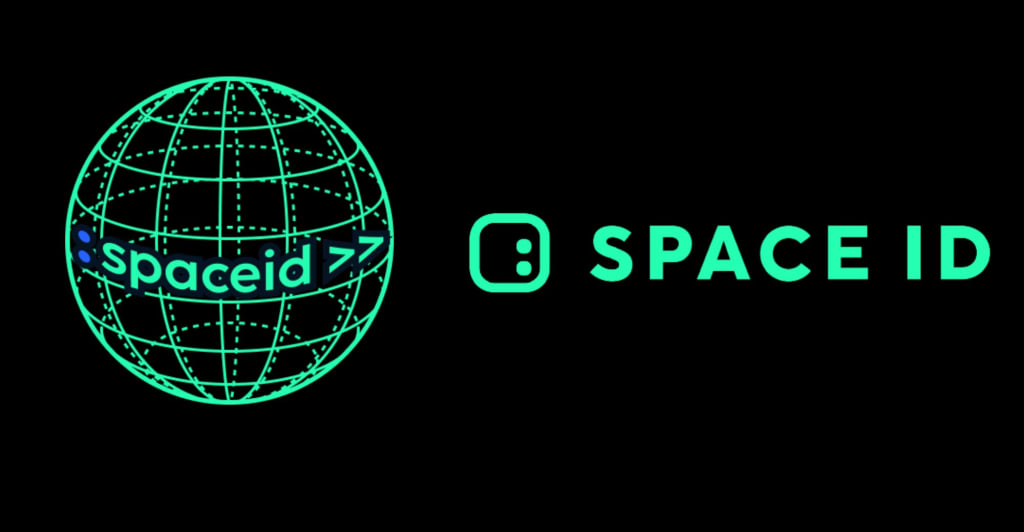 Recently, there is a token that a lot of people are talking about which has similar capabilities as Ethereum Name Service (ENS), which is Space ID (ticker symbol: ID).
Introduction
It is a universal name service network that allows users to discover, register, trade, manage Web3 domains. It also includes a Web3 Name SDK & API for developers across blockchains and provides a multi-chain name service for everyone to easily build and create a Web3 identity.
Space ID is currently one of the largest Web3 name service providers, which mainly provides domains for .bnb and .arb. At the same time, it brings together the experiences of Web3 domain discovery, registration, trading, and management. The Web3 Name SDK allows developers to integrate all Web3 name services in one toolkit easily.
Product & Service
.bnb Name Service and .arb Name Service
September 2022: Space ID was launched with a .bnb Name Service on BNB Chain and it quickly gaind over 440,000 registrations and 250,000 unique domain holders within 6 months.
February 2023: Space ID launched .arb Name Service, which had already amassed an impressive total of over 95,000 registrations and 70,000 unique holders in just a few weeks after the public registration.
One-stop Web3 Domain & Identity Platform
The 4 main features includes the following:
Discover: Users can search for desired domain names.
Register: Users can now register for all Web3 domains on the Space ID Mainnet. The .bnb, .arb and .eth domains have been supported on the Mainnet.
Trade: A marketplace that is specifically designed for trading Web3 domains, with aggregated liquidity from other marketplaces such as OpenSea.
Manage: One single integrated portal to manage the renewal, record, and ownership of all Web3 domains.
Tokenomics
Seed Sale: 20%
Strategic Sale: 8%
Public Sale: 5%
Team: 15%
Advisors: 7%
Ecosystem Fund: 10%
Marketing: 13%
Foundation: 20%
Community Airdrop: 10%
The Team
The project was founded by a group of engineers and web3 aficionados that aim to create a universal name service network backed by decentralized blockchain technology. The team has expertise in blockchain development, smart contract security, user interface design, and community building.
Investors
The project has raised a total of $10 million in funding over two rounds. The main investors are Binance Labs (the venture capital arm of Binance), Polychain Capital and dao5. Other participants in the funding rounds also include Foresight Ventures and other institutions and industry leaders.
The project also decided to launch its governance token ID on the Binance Launchpad platform in March 2023 to attract more investors.
Conclusion
Space ID is a solid project that has provides great value for the crypto community. Name service providers will surely play a big role in web3 because more and more people will be using it in the future. Moreover, its website has many features that allows users to search and purchase the domain name that they prefer easily and swiftly. Despite that, it faces strong competition from other rivals such as Ethereum Name Service (ENS), which is a similar site that builds on the Ethereum blockchain.
. . .
Wanna know why Standard Chartered bank announced that the crypto bear market is over? Read this article to find out!
I'm sure you have a lot of questions about my work and how I do it. Well, let me tell you a secret: it's all thanks to coffee.

Coffee is the magic ingredient that makes everything possible. And guess what? You can be part of that magic by supporting me right ➡️➡️➡️ HERE! 😊😊😊
. . .
References
https://research.binance.com/en/projects/space-id
https://chainbroker.io/projects/space-id/
https://coinmarketcap.com/currencies/space-id/
About the Creator
Crypto | Finance | Investing
I'm a crypto enthusiasts who loves blockchain technology because I believe that the future of finance will become more decentralized. Follow me and share your opinions so that we can discuss and grow more.
Reader insights
Be the first to share your insights about this piece.
Add your insights