Standard Chartered Bank Just Declared The Crypto Bear Market Is Over!
They also predicted Bitcoin's price by the end of next year.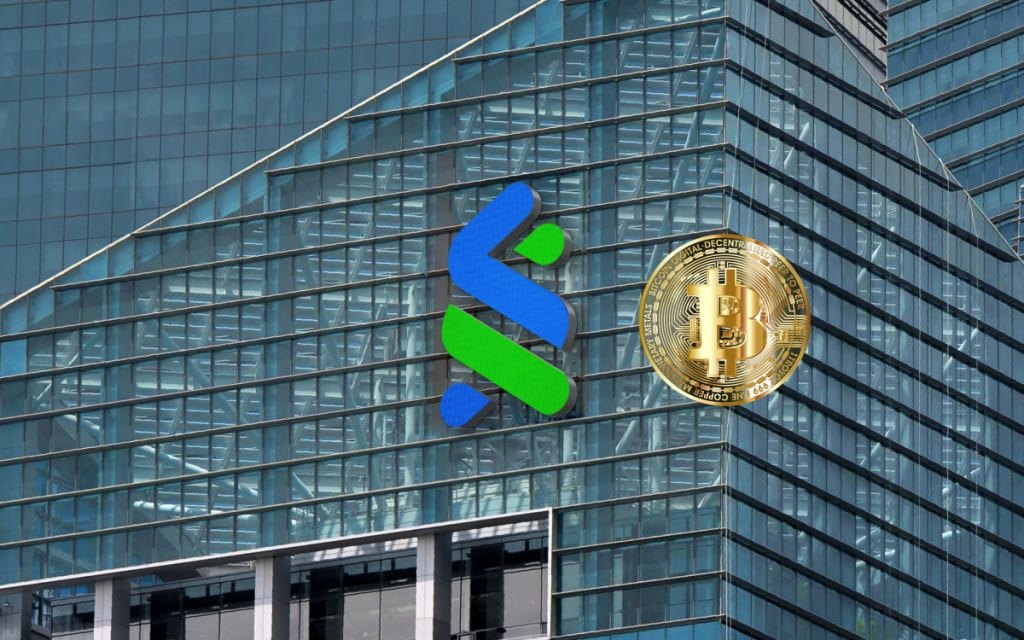 Since last year, the prices in the cryptocurrency market has been extremely volatile. Although most investors are still uncertain about the future of crypto, Standard Chartered Bank announced that the crypto winter is over and investors should be preparing for a "bull run" ahead. Bitcoin is expected to reach $100,000 by the end of next year.
According to a report by Reuters, Geoff Kendrick, head of cryptocurrency research at Standard Chartered Bank, declared in a recent research report that "as a medium of exchange, Bitcoin may become the main peer-to-peer payment method for the global unbanked population in a future cashless world." He also say that, "although the source of uncertainty still exists, we believe that the road to Bitcoin's $100,000 mark is becoming clearer."
Geoff Kendrick believes that Bitcoin will rise to $100,000 by the end of next year, and Bitcoin's market dominance is expected to rise from the current 47% to between 50% or 60% range.
He explains that the following factors are expected to benefit the Bitcoin market in the near future:
The turmoil in the banking industry will help establish Bitcoin's use as a "decentralized asset".
The Fed's decision to stop raising interest rates will be favorable for the rebound of risk assets.
The halving of mining rewards will become a catalyst for Bitcoin's rise.
However, Geoff Kendrick also admits that there is still some uncertainty surrounding Bitcoin, and its price performance has been extremely volatile. On April 18th, it hit a 10-month high of $30,422, but then fell sharply to $27,239 on April 22nd.
It is worth noting that Standard Chartered Bank predicted in 2021 that "Bitcoin will surge to $100,000 in early 2022" - even now, this price is still an unattainable goal for Bitcoin.
By the end of 2022, Standard Chartered Bank predicted that "Bitcoin may crash to $5,000 in 2023". However, whether bullish or bearish, Standard Chartered Bank's price predictions for Bitcoin have yet to be realized.
Similarly to Standard Chartered's prediction, renowned author Robert Kiyosaki, acclaimed for his influential work on personal finance, "Rich Dad, Poor Dad," has recently expressed a bullish prediction for Bitcoin, foreseeing it surpassing the $100,000 mark.
In a tweet on April 20th, Kiyosaki shared his substantial investment in this cryptocurrency, emphasizing its decentralized nature and its distinction from fiat currencies. He emphasized that people's support for Bitcoin lies in its independence from governmental institutions and the Federal Reserve. Kiyosaki stated, "WHY? Because people support BC not FED or GOV. BC did not need FED or Gov bailout because BC people's money."
Markus Thielen, the head of research at Matrixport, concurs with the positive sentiment surrounding Bitcoin. In a recent analysis, Thielen predicts that Bitcoin's value will climb to approximately $65,623 by April 2024. Moreover, Bitcoin advocate Tim Draper, in an interview with Yahoo! Finance, projects a soaring trajectory for Bitcoin, estimating it will reach $250,000 within a year. However, it's worth noting that Draper has made similar forecasts over the past three years.
Amidst Bitcoin's previous surges, lofty valuations have been frequently prophesied. In November 2020, a Citi analyst projected a potential surge for Bitcoin, speculating it could rise as high as $318,000 by the end of 2022. However, Bitcoin concluded the previous year at $16,500, experiencing a decline of approximately 65%.
Many cryptocurrency investors anticipate that the upcoming "Bitcoin halving," a reduction of the rewards granted to Bitcoin miners by 50%, could serve as a catalyst for another significant upswing in the coin's value. This belief is widely held within the crypto community.
So, what are your thoughts on all these Bitcoin price predictions? Do you think that Bitcoin will reach $100,000 by the end of next year or will it crash further? Let us know your thoughts in the comment section.
I'm sure you have a lot of questions about my work and how I do it. Well, let me tell you a secret: it's all thanks to coffee.

Coffee is the magic ingredient that makes everything possible. And guess what? You can be part of that magic by getting me a coffee. This small gesture definitely means the world to me! 😊😊😊

☕Coffee Treat ➡️➡️➡️ HERE
References
https://www.reuters.com/markets/us/bitcoin-could-hit-100000-by-end-2024-standard-chartered-says-2023-04-24/
https://blockcast.it/2023/04/25/bitcoin-price-may-hit-100k-by-year-end-acording-to-standard-chartered-bank/
https://www.cnbc.com/2023/04/24/bitcoin-btc-price-could-hit-100000-by-end-2024-standard-chartered.html
https://bitcoinmagazine.com/business/standard-chartered-sees-bitcoin-hitting-100000-by-early-next-year
https://finance.yahoo.com/news/bitcoin-could-soar-100-000-150326637.html?guccounter=1&guce_referrer=aHR0cHM6Ly93d3cuZ29vZ2xlLmNvbS8&guce_referrer_sig=AQAAAApzi26d5zbHc_vMI1CRgGKJLC3n0RA_Jc1hvhH_nGqbSWFVnCUsgBSR6G2T3UnJr2kjJ_k08AvCuJYC5YDMVkVRKnbbFqXxn_1wu7YF2T2XrsfSVQ52dB26zFFctBPySN5TsmixajjhxaJ8gp-uz0FdO7MPf4TJn6Zs7qDbvo28
https://beincrypto.com/standard-chartered-bitcoin-on-track-for-100000/
About the Creator
Crypto | Finance | Investing
I'm a crypto enthusiasts who loves blockchain technology because I believe that the future of finance will become more decentralized. Follow me and share your opinions so that we can discuss and grow more.
Reader insights
Be the first to share your insights about this piece.
Add your insights