What Is ArbDoge AI (AIDOGE)?
One of the top memecoins in 2023!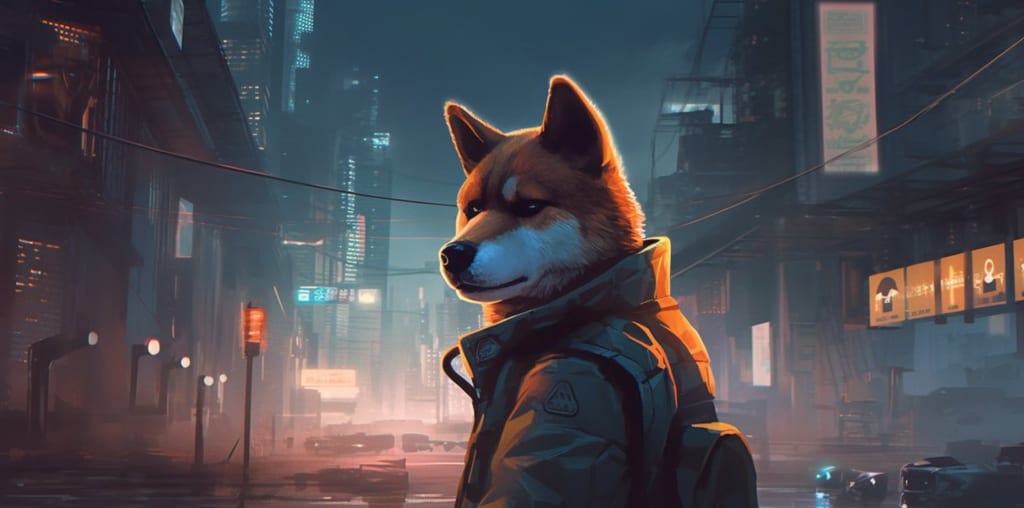 ArbDoge AI ($AIDOGE) has become popular as the memecoin trend is back again! The full name of the project is ArbDoge AI and its price has skyrocketed ever since it was launched in April 2023.
Introduction
AIDOGE is built on the Arbitrum ecosystem, which is also part of the Ethereum blockchain. It is a deflationary token and currently no VC institutions and team shares are there in the project. All tokens will be fairly distributed and applied to the community. The creators of the ArbDoge AI protocol are a group of AI enthusiasts who are passionate about the Arbitrum ecosystem. They want to work with the community to build a strong family of products using AI+Web3.
AIDOGE Token
AIDOGE token is only available to members of the Arbitrum community and is an important part of it. One unique aspect of ArbDoge AI is that it is not controlled by venture capital firms or team shares, which means that the community is at the center of its operations.
By acquiring AIDOGE tokens, users can access future developments in the ArbDoge AI journey. Purchasing AIDOGE tokens also comes with a Lucky Drop ticket (will talk more about it below), which offers users the chance to win $ARB, the primary token in the Arbitrum ecosystem. Furthermore, users can increase their earnings by staking their AIDOGE tokens.
AICODE Token
ArbDoge AI has added a new token called AICODE to its Arbitrum City project. The project aims to create a virtual hub for community members to engage in various activities, with ArbCity being known for its lively nightlife, prestigious cultural institutions, and dynamic atmosphere.
Lucky Drop is one of the many attractions offered in the virtual metropolis. However, before launching AICODE, an audit is necessary, which is currently ongoing and expected to finish by late April or early May.
Tokenomics
The total supply reported by their team is 210,000,000,000,000,000 (210 quadrillion) tokens. AIDOGE belongs to everyone in the Arbitrum community and is the key to unlocking future chapters of the AIDOGE story.
AIDOGE has a 15% burning tax, so users are suggested to adjust slippage tolerance to around 20% is when buying/selling to ensure successful transactions. Every time you buy AIDOGE, you will receive a Lucky Drop ticket with a chance to win an ARB prize based on the purchase amount. You can also stake your AIDOGE to earn more.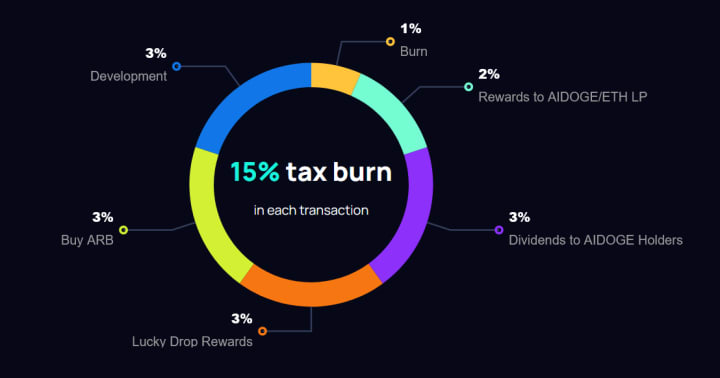 Product & Services
Lucky Drop is an algorithm-based open-source airdrop reward game. Players only need to purchase AIDOGE with an amount greater than $100 to receive a reward ticket. The reward will be automatically distributed to the winner after the draw.
Users who are eligible for the ARB airdrop can claim the AIDOGE airdrop directly on the ArbDoge AI website (https//:www.arbdoge.ai). First come, first served.
The Team
As of now, AIDOGE team didn't disclose any info about the team members and developers of the project. Their Twitter profile mainly talks about the development of the project and rarely mention about the people who are behind the project, which potential investors should be taking note of.
Project Links
. . .
What is CPI and why is it important? Read this article to find out!

I'm sure you have a lot of questions about my work and how I do it. Well, let me tell you a secret: it's all thanks to coffee.

Coffee is the magic ingredient that makes everything possible. And guess what? You can be part of that magic by getting me a coffee. This small gesture definitely means the world to me! 😊😊😊

➡️➡️➡️ HERE
. . .
References
https://finance.yahoo.com/quote/AIDOGE-USD/profile/
https://bitkan.com/learn/what-is-aidoge-how-to-trade-aidoge-14407
https://www.arbdoge.ai
https://bitcoinist.com/aidoge-triggers-meme-coin-bull-run/
About the Creator
Crypto | Finance | Investing
I'm a crypto enthusiasts who loves blockchain technology because I believe that the future of finance will become more decentralized. Follow me and share your opinions so that we can discuss and grow more.
Reader insights
Be the first to share your insights about this piece.
Add your insights