Ways Blockchain Is Already Succeeding
Blockchain is already succeeding in ways most investors aren't even aware of. Here are some of the most shocking ways that it's helped people so far.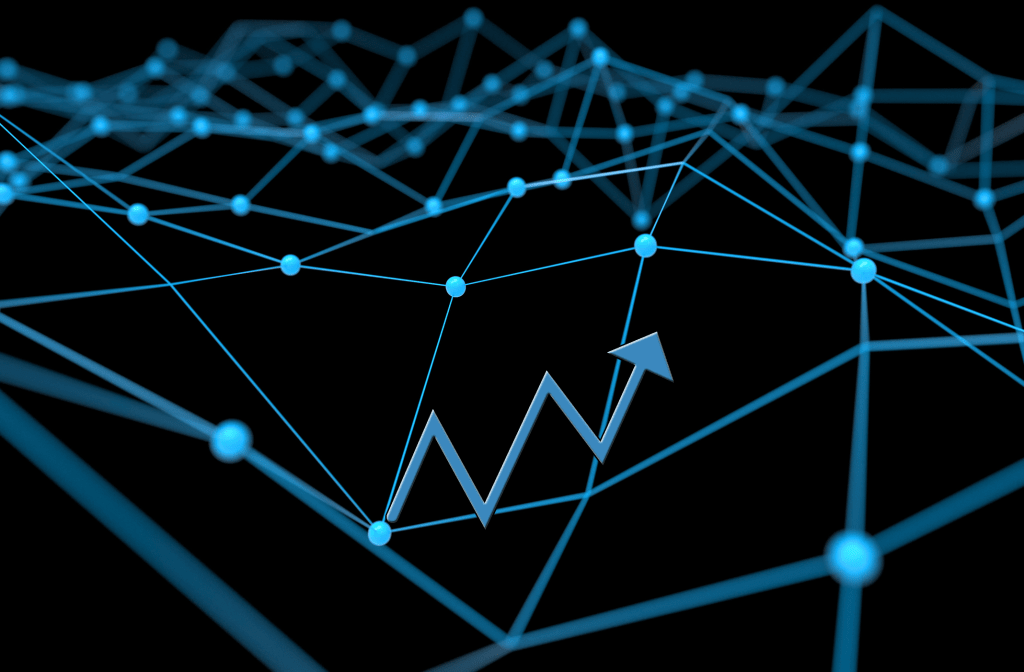 Blockchain technology has been called one of the most revolutionary technological advances in recent history. The funny thing about blockchain is that most people aren't fully aware of what blockchain really is.
Blockchain, which is the digital ledger coding used in all decentralized products, is more than just a cryptocurrency base. It's a way to help raise accountability, hackproof records, and also keep entire programs and services decentralized.
Most people assume that blockchain isn't really doing much. It's considered to be a speculative choice, but that's just not true. Right now, blockchain is already succeeding where traditional tech hasn't. Here are some of the coolest examples of how it's been used in recent times.
The cool thing about blockchain technology is that it's been able to change a lot of little issues in cyberspace—including the effectiveness of hacker attacks. With cybersecurity predictions suggesting that attacks will become more commonplace than ever, it's important to have companies that can fight back.
One of the most common forms of attack is the DDoS attack, which floods targets with junk until the bandwidth crashes. One company, Gladius, is now using blockchain technology and decentralization to thwart these attacks.
By using blockchain technology and decentralized memory pools, this company found a workaround for one of the hardest to block attacks.
Transaction Privacy
Though it is possible to trace transactions that are done with cryptocurrencies, it'd be a lie to say that it's not a little bit more private than other forms encryption.
The unique "wrapper" and delivery method that blockchain ledger technology offers means that blockchain is succeeding in improving e-commerce transaction security.
Blockchain is so impressively good at keeping things safe, some banks are even sending large swaths of money using cryptocurrency that they designed in-house. That's serious money!
The invention of cryptocurrency is a success. It's become a billion-dollar industry and has helped spark an entirely new form of investing and fundraising. When it comes to helping new businesses create new tech, blockchain has already been succeeding... for decades.
Without ICOs, a lot of companies wouldn't exist, nor would awareness for their products exist. People wouldn't be talking about which cryptocurrency will be the next to boom, or talk about Bitcoin mining alternatives.
Billions of dollars are being made in crypto! That's a huge contribution to the economy.
Accountability
Blockchain technology is a form of digital ledger technology. Since it's an automated digital ledger, users can't easily tamper with it—and that means that any process that involves blockchain will automatically write down transactions as they happen and hold people accountable.
Other tech, like smart contracts, make it even harder to "cheat the system" or get lost in the ledgers. In some cases, such as blockchain-powered inventory, blockchain is already succeeding in reducing rates of "lost" items.
It's really, truly important to remember that blockchain technology is a form of recordkeeping at its core. That's why many of the most common uses of blockchain involve transactions, logistics, and recordkeeping.
Our society needs decentralized recordkeeping more than ever before, simply because there have been so many cases in which records have gone missing, were lost, or were tampered with due to reliability of the recordkeeping sources.
One company called IRYO is now working on creating a decentralized network using blockchain technology to store medical records and network doctors together for easy, holistic health record access. So far, it's been impressively successful.
Data Storage
Another company that has been using blockchain technology to help secure and store data in the medical field is Guardsafe. Unlike IRYO, this is a company that has worked with world governments to update infrastructure, too.
This company recently has been given the task of transferring and storing all the health records under the care of Estonia's eHealth Administration. Blockchain has had a lot of success already when it comes to helping entire countries get more secure.
Blockchain is already successful when it comes to creating currencies and developing a brand new economy that's dedicated to it. However, it's important to realize what all the different trades and transactions have facilitated.
For people who are serious globetrotters, being able to seamlessly pay with cryptocurrencies instead of having to deal with cash is now a potentiality. Some groups, including plastic surgery centers in New York City, have already started to accept Bitcoin payments.
To make things even more impressive, you can now pay with Bitcoin using cards. International transactions and money exchange issues, therefore, are easier to deal with in our currently flawed financial system.
Better Business Models
We are now seeing a quick pivot into a world where people have to think about global customers. Blockchain makes peer-to-peer transactions easier, safer, and more stable than before.
With a more reliable network and a better Internet of Things, blockchain made it possible for businesses to offer better services than ever before—all while keeping things totally streamlined.
Let's just be honest for a second. When was the last time you've ever seen a single bit of computer code become so widely used for any particular reason? It's been a while, and the truth is that blockchain's invention has got people talking in a wide range of industries.
Blockchain is already succeeding on a wide range of different metrics, and now, it's time to start reaping the rewards of this tech.