Watchdogs Howl at Binance's Heels Around the World
The top crypto exchange is facing more problems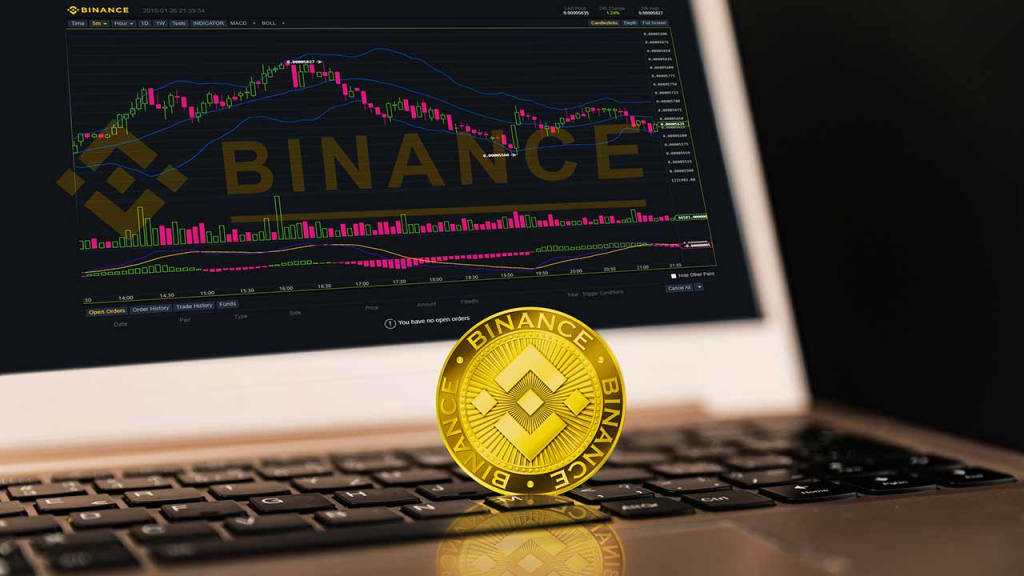 Image licensed from DepositPhotos.
Binance, one of the largest crypto exchanges globally by trade volume, is getting barked at by watchdogs from multiple nations.
Thailand's securities regulator said on July 2nd, 2021 that it has filed a criminal complaint against Binance for operating a digital asset business without a license. The exchange has been under fire since May when Bloomberg reported that the exchange was being investigated by American authorities such as the Justice Department and IRS.
Binance has also faced increased scrutiny in recent days from Singapore, the UK, Japan, and Ontario, Canada. However, exactly where this is leading for the top crypto exchange is difficult to determine.
What's happening with Binance in Thailand?
In Thailand, only licensed firms are allowed to provide services related to digital asset trading. However, according to the Thai SEC (Securities and Exchange Commission), Binance has been operating a digital asset exchange within the country without proper authorization.
According to Reuters the commission sent a letter to Binance as a warning in April but received no response.
Unlike the undesirable attention being cast on Binance by most other nations, the complaint from Thailand's SEC may lead to a criminal investigation.
Which other countries have a problem with Binance?
Nations that have put Binance on notice include the UK and Japan, and Singapore, with the province of Ontario in Canada recently joining the list as well.
The UK's Financial Conduct Authority (FCA) determined on Saturday, June 26th 2021 that Binance cannot conduct financial operations in their nation without express written consent. The FCA had been looking into whether Binance is operating a digital asset exchange in the country without a license for some time.
Less than a day earlier, on Friday, June 25th, the Japanese Financial Services Agency (FSA) issued a warning to Binance for operating within their borders without being registered to do business in Japan.
The Monetary Authority of Singapore (MAS) recently started an investigation into Binance's local activities. This may be a direct result of scrutiny the crypto exchange is facing worldwide, which has led the MAS to become concerned about the legitimacy of the exchange's interaction with their citizens.
Even the Cayman Islands is looking into reports that Binance has been operating an unauthorized headquarters inside their borders.
The Canadian province of Ontario is also closely examining Binance's activities. The Ontario Securities Commission (OSC) published a statement of allegations on June 21st, 2021, alleging that Binance may have provided and marketed financial services to citizens without the proper registration.
What are the consequences for Binance?
Binance has recently received a lot of negative attention from governments and regulators around the world. Based on our research, it appears the crypto exchange has mostly been declining to comment when approached by the media. However, they have continued to communicate with their customer base via Twitter and other social media properties.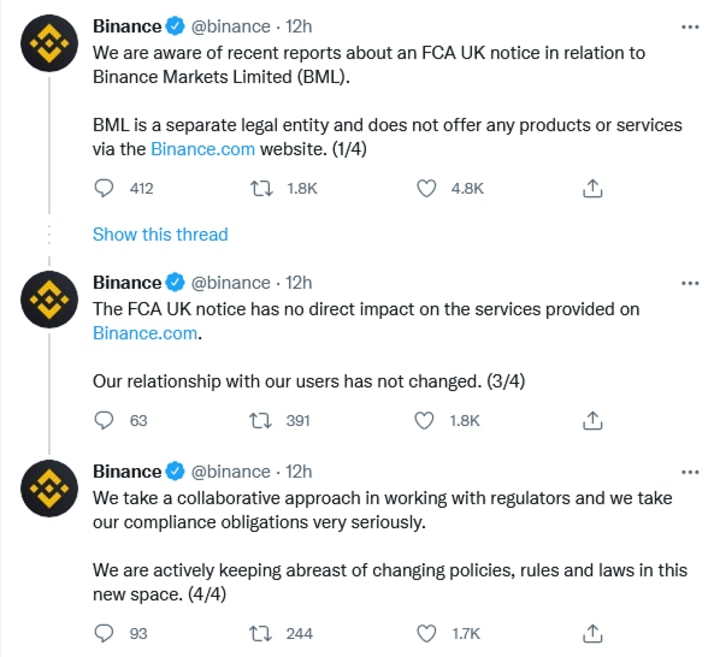 In fact, Binance has remained highly active on social media, tweeting a variety of content to their audience daily.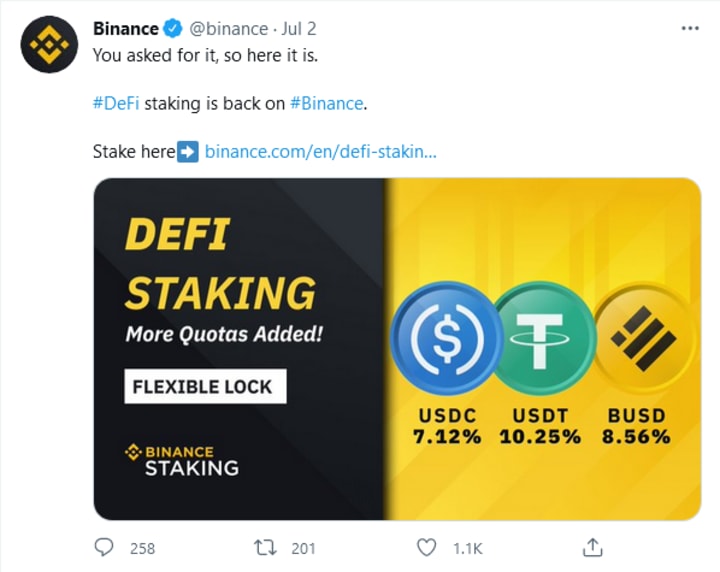 How has this impacted the Binance Coin?
Binance's own cryptocurrency, Binance Coin, has been waffling up and down as news breaks from media outlets around the world about their issues with different governing bodies. On the one hand, if we examine Binance Coin's growth so far this year, it has gained significant value. As per the screenshot below, it started below $40 USD in January and is currently valued at over $300.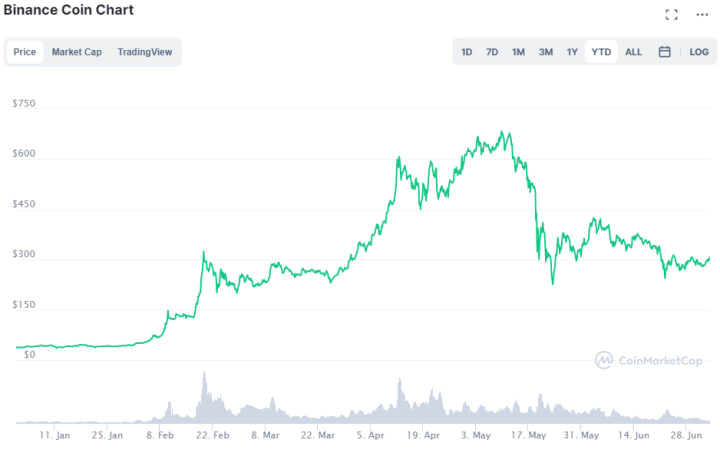 However, if we look at a shorter time frame, the results are slightly less positive. In the past three months, Binance touched a high of over $675 before sinking back to the $300 range.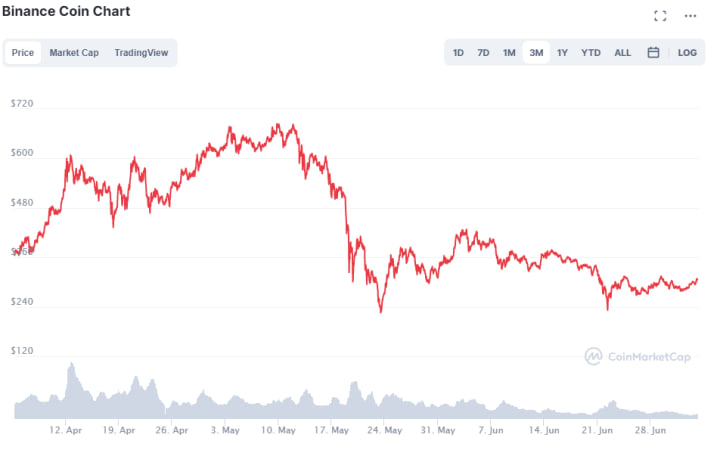 While the coin and the company that created it both seem stable for the time being, all of these allegations and watchdog reactions may be concerning for Binance customers worldwide.