The John Oliver Crypto Currency Bundle 2022
On Last Week Tonight in 2018 Bitcoin and 16 others were mentioned in an episode about the risky nature of cryptocurrencies. Where are they now?
Last year did a piece on crypto currencies mentioned by John Oliver in a 2018 segment. In retrospect, the Last Week Tonight actually went to easy on crypto, describing them as hard to hack, which has shown to be untrue. Not only have thieves and conmen preyed on crypto bros, but the institutions that were supposed to be the bedrock of the industry have shown little regard for users.
For a while in 2021 crypto was having a great run, until it wasn't. Here are the values of the currencies Oliver listed, minus the ones that no longer exist (Bitconnect, Long Blockchain Corp, Jesus Coin, Titcoin, Snovio, and NewBits).
1. Bitcoin
2018: $9,925
May 2021: $57,397.23
May 2022: $28,277
Last year I admitted that if you had bought Bitcoin in 2018, it would have been an awesome investment. But I also added that "there's major reasons to have doubts about the future of Bitcoin." If you had Bitcoin last year, you should have sold then. Could it go up in value? Sure. Will it become stable at a higher value?
2. Dogecoin
2018: $.004
May 2021: $.41
May 2022: $0.08
Hey, remember when your buddy Elon Musk, who totally wants you to be rich like him, told you to buy DogeCoin--while giggling that it was a hustle?
3. EOS
2018: $5.79
May 2021: $6.77
May 2022: $1.28
Here is Yves La Rose, the biggest enthusiast of EOS, describing Block.one, the Cayman Island-based company that created it: "Block.one knowingly misrepresented their capabilities, and this amounts to negligence and fraud." and "Block.one is the negligent one, Block.one basically ruined everything for everybody. They're the bad actors."
He's got a lengthy blog post describing Block.one's failure to deliver a promised token. Most of it is whining about how this for profit company isn't living up to the supposed ethos of the blockchain community.
4. Freedomcoin (Née TrumpCoin)
2018: $.05
May 2021: $.03
May 2022: $.02
So this one apparently got a rebrand, not that it's helped with the price. Of course, now it has to compete with the "Let's Go Brandon" coin, which is just as dumb as it sounds.
5. Clams
2018: $.66
May 2021: $2.66
May 2022: $0.38
6. InsaneCoin
2018: $.06
May 2021: $.01
May 2022: $0.003
I don't know if it is possible for a crypto to have negative value, but I feel like InsaneCoin is our best chance to find out.
7. Electroneum
2018: $.05
May 2021: $.02
May 2022: $0.003
Oh, looks like InsaneCoin has some competition for most worthless coin. Also check out this well aged headline:
8. Wax
2018: $.13
May 2021: $.26
May 2022: $0.09
"WAX also claims to be a carbon-neutral blockchain." I feel like the word claims is doing a lot of heavy lifting there.
9. Particl
2018: $21
May 2021: $2.77
May 2022: $0.54
Not to be confused with the marketplace of the same name. Admit it, you were thinking of the marketplace.
10. DeepOnion
2018: $2.20
May 2021: $.67
May 2022: $0.07
The company's primary goal is user privacy, so much so that they guarantee anonymity and confidentiality for all users. To bad they can't guarantee value.
11. Pluton
2018: $13.16
May 2021: $10.34
May 2022: $7.38
Earlier this week crypto bros were psyched about Pluton as the price was up was up 40%, and the one day trading volume had soared 450%. A cynic might point out that the high volume of trades was likely driven by someone gaming the market to manipulate the price.
-
So there you have it, every single one of them is down from where they were a year ago, often significantly down. Compared to 2018 only the two big boys, Bicoin and Dogecoin gained any value. Both of them had low prices for years, surged during the pandemic and have since fallen considerably.
But hey, no hard feelings crypto bros, in fact here's a coloring sheet I did you can use for your next NFT. I mean it's no tree vagina, but it's serviceable.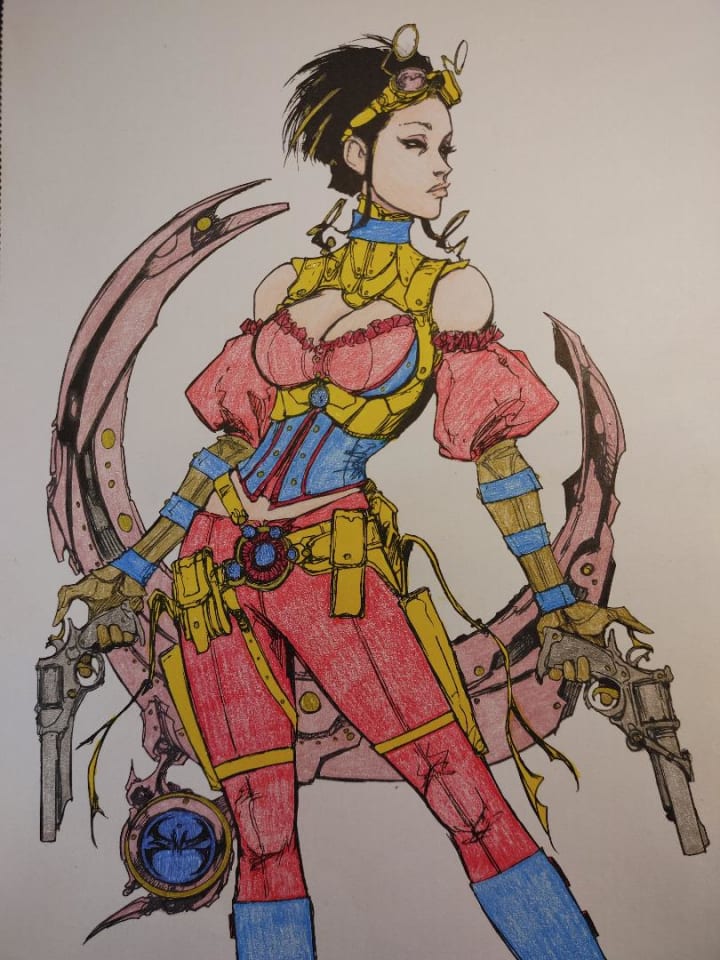 About the Creator
Served in the Peace Corps in Ukraine, 2005-07.
Viscount of Hyrkania and private cartographer to the house of Beifong.
Reader insights
Be the first to share your insights about this piece.
Add your insights