A Gross Simplification of the NFT Market: What You Need to Know Now
And the hot asset you might have overlooked.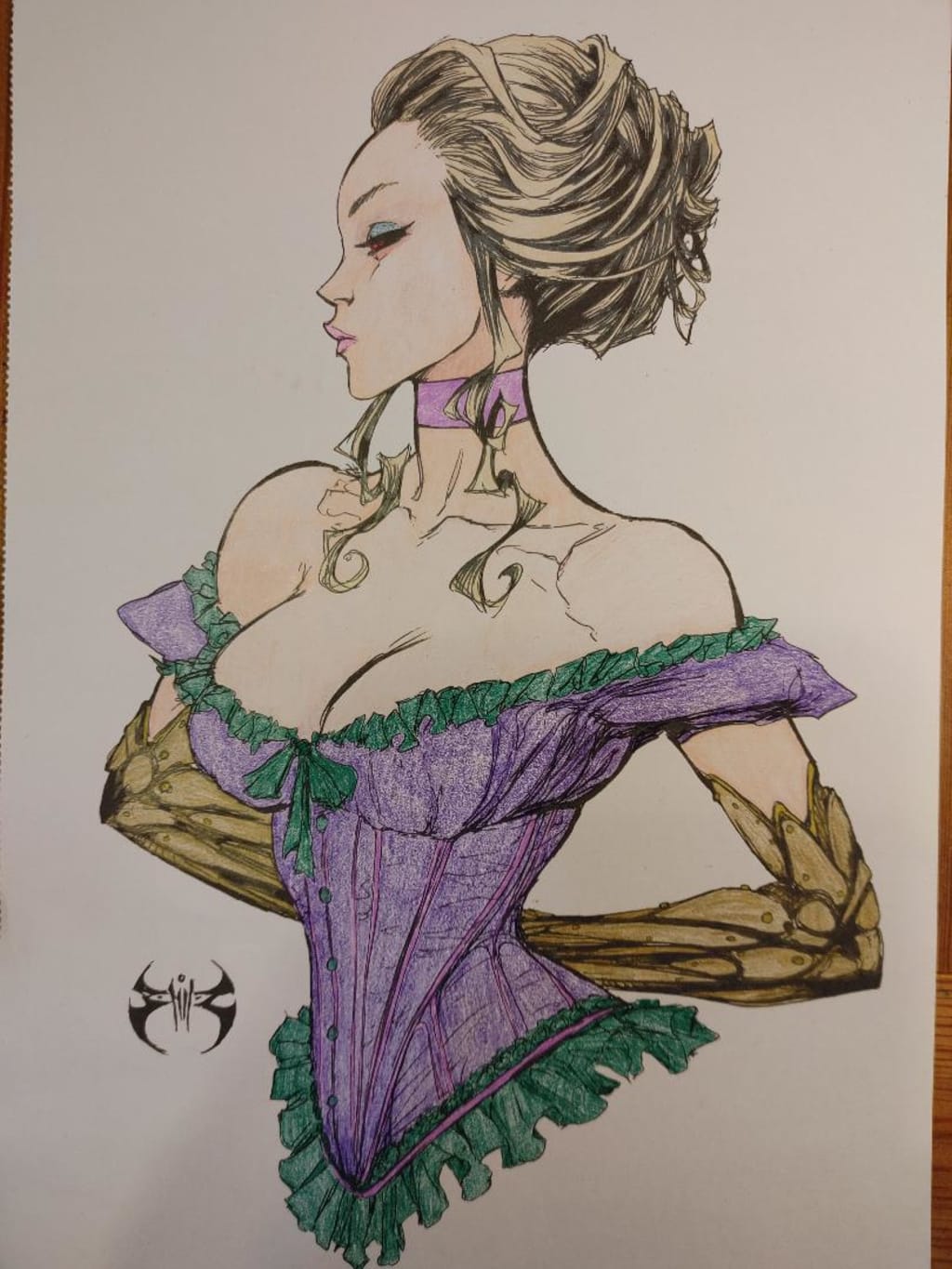 This image isn't an NFT, yet. All will become NFT. The NFT is good, the penis is evil.
At recent family dinner my mother told me she couldn't understand how these NFT's could be worth so much money. I told her actually she did understand: These hyperlinks to ugly cartoon apes seem like they should be worthless, because they are worthless. It's a scam.
When talking about Non-Fungible Tokens and cryptocurrency its easy to pretty quickly get into the weeds. But you don't really need to get into what you actually buy when you buy an NFT--it's technically not the picture. You don't need think about the various ways that marketplace is corrupt-- the pump and dump schemes, the wash sales, the insecure digital wallets. Because even when crypto works the way its supposed to, it is still a scam. The whole crypto marketplace is basically a decentralized Ponzi scheme.
Here's the thing about NFT's: you can't really do anything with them. They were created so people could have something to buy with cryptocurrency. Because you can't buy anything that's actually useful with crypto, no stores accept them. Not even at the Tesla dealership. For the money of the future, crypto has high transaction costs and low speed. None of it is FDIC insured. Not to mention securities fraud isn't really a crime in crypto world.
So why do people have crypto? There was once a dream of having money that isn't controlled by any country, but that never really came about. Now they're just a speculative asset. One that's not linked to anything tangible. And the only way current holders of NFTs/crypto can cash out is if they can get new suckers to come into the marketplace. That's why you saw so many cryptocurrency ads during the Super Bowl.
If a celerity is telling you to get in on the ground floor of something in a Super Bowl commercial, you've missed the ground floor. And you better believe LeBron got paid in actual money for doing that ad.
Recently crypto bros claimed to have had $1.7 million dollars worth of NFTs stolen from them, which was credulously repeated by most reporters covering crypto. Except Kotaku.com, which pointed out that it didn't seem like anything of value had gone missing.
So instead of investing in NFTs, maybe invest in some real art. Or make the truly safe bet by investing in a 1971 Ford Pinto.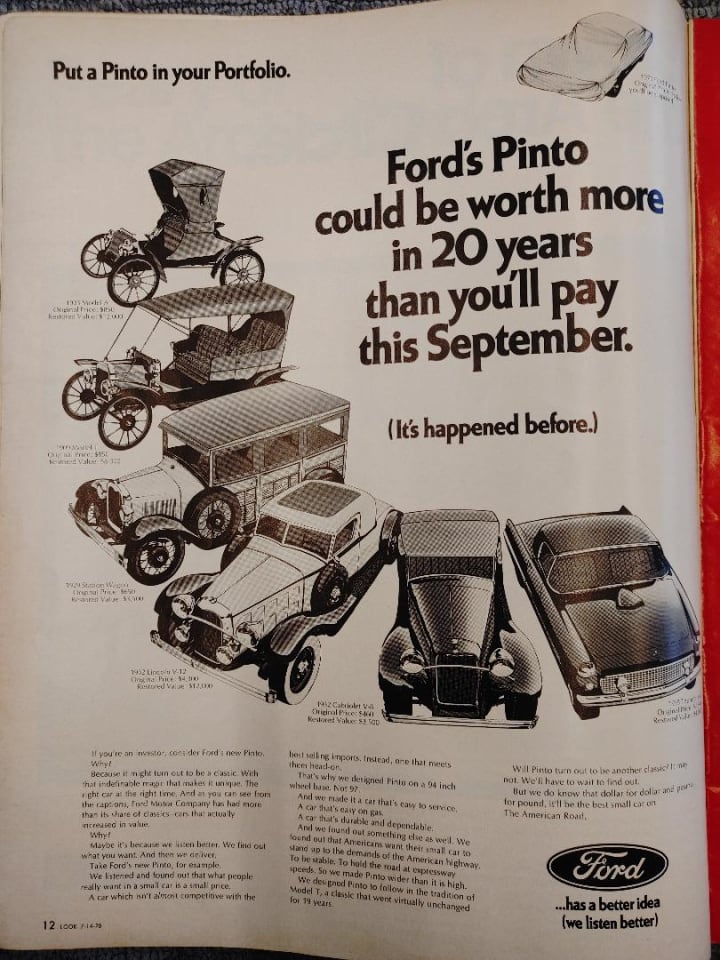 If you're an investor, consider Ford's new Pinto.
Why?
Because it might turn out to be a classic. With that indefinable magic that makes it unique. The right car at the right time. And as you can see from the captions, Ford Motor Company has had more than its share of classics-cars that actually increased in value.
Why?
Maybe it's because we listen better. We find out what you want. And then we deliver.
Take Ford's new Pinto for example.
We listened and found out that what people really wanted in a small car is a small price.
A car which isn't almost competitive with the best selling imports. Instead, one that meets them head-on.
That's why we designed Pinto on a 94 inch wheel base. Not 97.
And we made it a car that's easy to service.
A car that's easy on gas.
A car that's durable and dependable.
And we found out something else as well. We found out that Americans want their small car to stand up to the demands of the American highway. To be stable. To hold the road at expressway speeds. So we made the Pinto wider than it is high.
We designed Pinto to follow in the tradition of Model T, a classic that went virtually unchanged for 19 years. Will Pinto turn out to be another classic? It may not. We'll have to wait to find out.
But we do know that dollar for dollar and pound for pound, it'll be the best small car on The American Road.
Put a Pinto in your Portfolio. Not an NFT.
nft
product review
About the author
Served in the Peace Corps in Ukraine, 2005-07.
Viscount of Hyrkania and private cartographer to the house of Beifong.
Reader insights
Nice work
Very well written. Keep up the good work!
Top insights
Expert insights and opinions

Arguments were carefully researched and presented

On-point and relevant

Writing reflected the title & theme
Add your insights