The 10 Best Bitcoin Exchanges You Should Already Be Using
Start trading your digital assets on the best Bitcoin exchanges out there.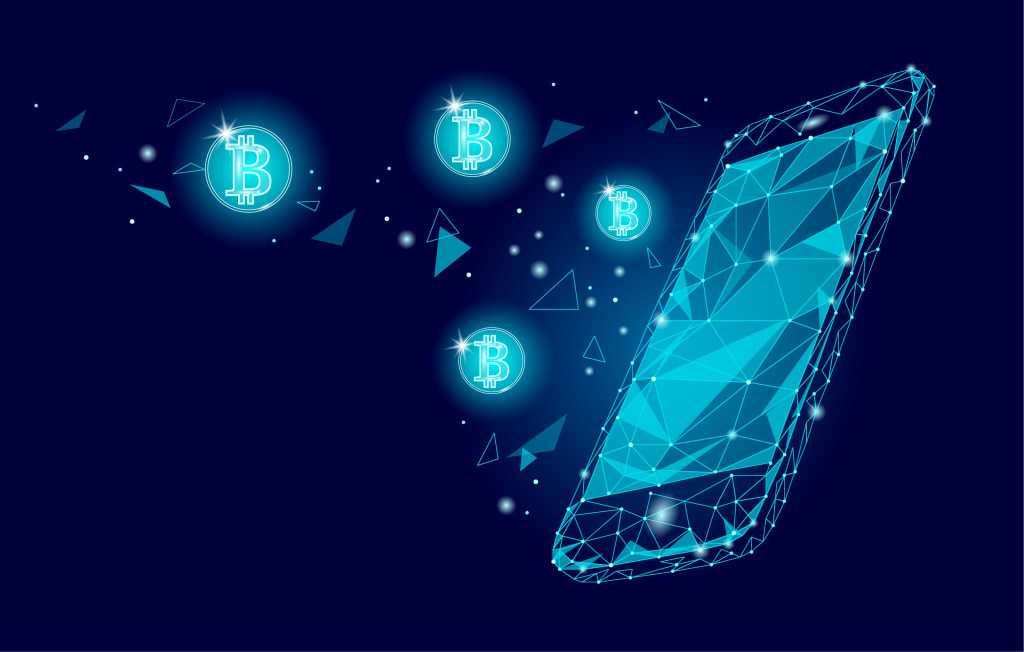 The buying and selling of cryptocurrencies is no longer a practice subject to the comp-sci nerd, hunching over his desktop in his basement, hoping to trade his way into the shoes of a Bitcoin billionaire. Now, the world of crypto trading is widely navigated, becoming more and more normalized as a means of obtaining wealth, whether it be through digital currency or traditional, fiat currencies like USD or Euro.
Because cryptocurrency trading is becoming increasingly popular, more and more exchanges have risen to act as platforms for user transactions. If you're literate in the crypto world, it's important to stay up-to-date with the best and most reliable Bitcoin exchanges, so you (and your digital assets) can stay protected throughout all of your trading practices.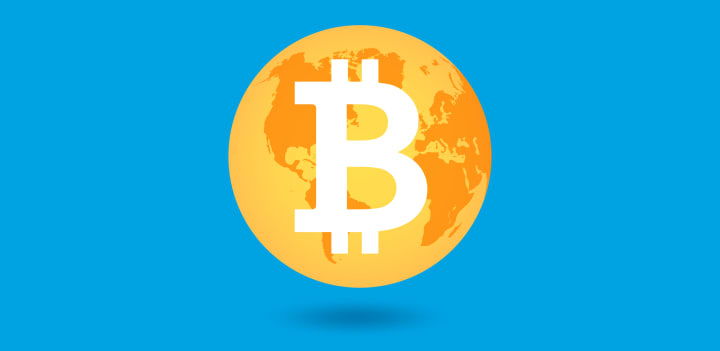 But first—What should you look for in an exchange?
For those less familiar with the ins and outs of the digital trading world, a cryptocurrency exchange is a website where you can buy, sell, or exchange cryptocurrencies such as bitcoins, litecoins, and ethereum.
There are a number of factors you should consider when researching exchanges to join. Your money is important, so pay due diligence to the research behind finding the right trading platform. Consider variables such as:
The reputation of the exchange
Any fees related to your participation on the platform
The various payment methods (I mean, you don't want to disclose your credit card information just anywhere)
Any geographical restrictions on the platform
The site's exchange rate
Buying and selling bitcoins can be a sticky (and very dangerous) financial endeavor. When conducted correctly, it can do wonders for your digital wallet. When conducted poorly, the damages can be life-altering. Therefore, it's vital to make sure you're trading on the best sites available. Here are a few platforms you should be familiar with when engaging in crypto exchange.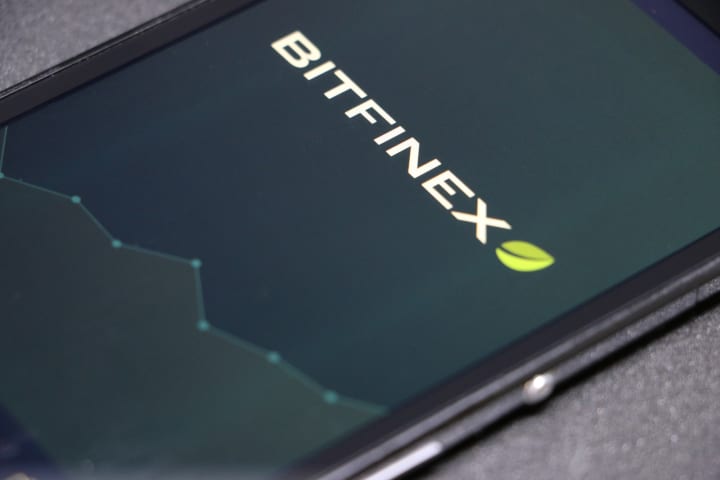 1. Bitfinex
Bitfinex is a popular platform for trading the majority of existing cryptocurrencies, including Bitcoin, Ethereum, EOS, Litecoin, and many others. This exchange offers margin trading, and allows for up to three times leverage trading by providing its users access to the P2P lending marketplace. It's a leading platform in its liquidity, offering users the ability to exchange at various rates and periods. While it doesn't allow you to trade futures, it is popular for its safety and liquidity in transactions.
Established in 2013, it's still in its youth—but in its short life, it has already grown to be one of the largest exchanges by volume. If you're not on this platform, you should definitely look into it, and see if its tools are right for you and your assets.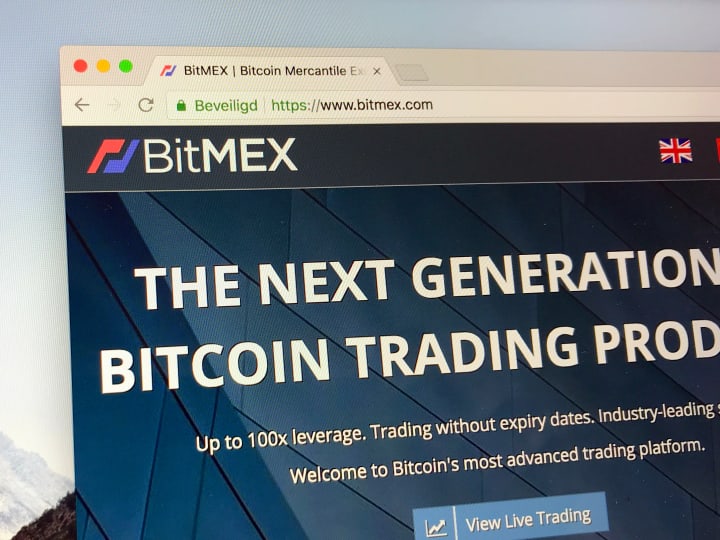 2. BitMEX
This exchange is one of the largest peer-to-peer Bitcoin trading engines currently operating, and should definitely be under any digital trader's radar. Its XBTUSD market is one of the most liquid in the crypto universe, offering 1,500% more Bitcoin for USD liquidity. Formed in 2014, this exchange made its mark in the digital sphere, professionalizing the trading of Bitcoin derivatives. It's ranked as one of the most advanced platforms, ensuring a fast, safe mechanism for hedging Bitcoin vs. fiat currency risk. Unlike Bitfinex, BitMEX offers both futures trading and perpetual contracts, which don't have an expiry date and therefore don't have a settlement.
However, it's important to note that BitMEX USA, or BitMEX that was accessible to traders in the Unites States, is no longer active. If you're a resident of the US, Canada, Cuba, Crimea and Sevastopol, Iran, Syria, North Korea, or Sudan, buying and selling on this platform is illegal. So, not a great option for all-American traders.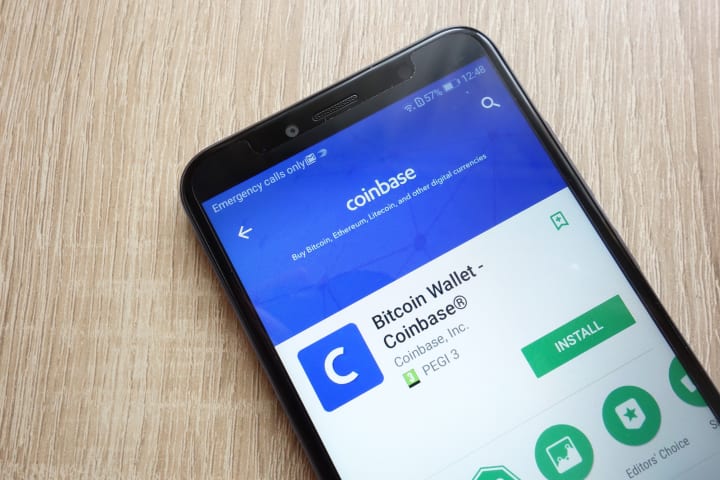 3. Coinbase
If you're a seasoned Bitcoin trader, you're likely familiar with this exchange. Coinbase is one of the most popular, most well-known, and most trusted trading platforms, utilized by millions of customers worldwide. Unlike BitMEX, this service is available to users in the US (as well as those in Europe, UK, Canada, Australia, and Singapore). Users can trade a variety of currencies on this engine, including Bitcoin, Ether, and Litecoin. Coinbase has a solid reputation, and is known for its advanced security. Plus, all of your currency stored in its base is covered by Coinbase insurance. However, there are a limited number of payment methods and a limited span of countries supported, making its usage restrictive for some traders. It's popular and widely used, but it's not for everybody.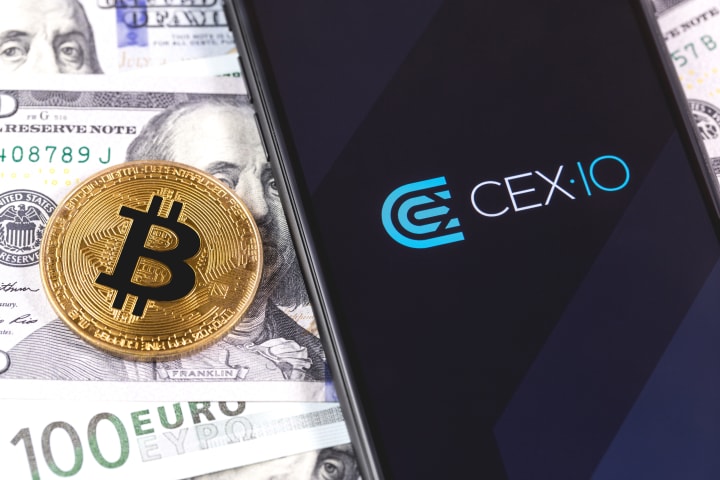 4. Cex.io
This is a feature-loaded trading platform, offering services for bitcoin, as well as for a variety of other cryptocurrencies. Through this engine, users can buy and sell bitcoin at a fair price with a 0% maker fee, and only a 0.1% taker fee. CEX is incredibly stable, boasts a 0% rate of user's fund theft, and provides its services to over three million traders worldwide. Its order book liquidity allows users to order in high volumes, and offers high frequency trading.
CEX opens professional trading to its customer base, offering user-friendly dashboards and margin trading, as well as providing new traders a straightforward, intuitive way to buy Bitcoin at market rates. While its benefits lie in its positive reputation, beginner-friendly interface, and attractive exchange rate, it also has a number of strict verification rules and fees which vary per payment method. Do your research, and see if this is one of the Bitcoin exchanges that could fulfill all your crypto dreams.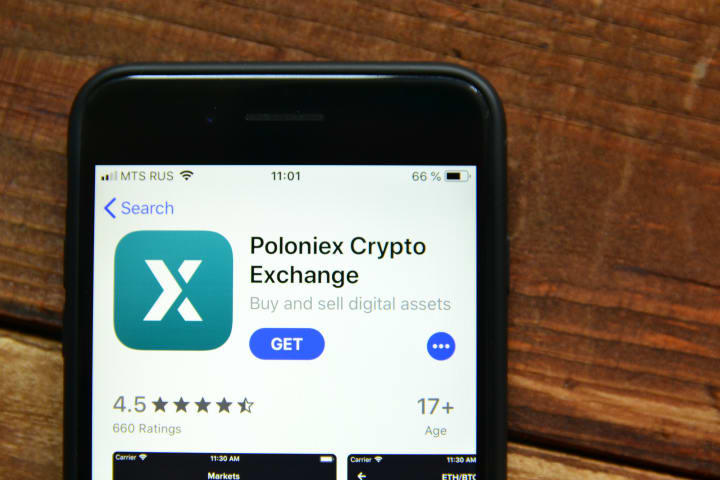 5. Poloniex
Next up: Poloniex. Poloniex is known for providing a wide range of assets (over 60 cryptocurrencies, to date), offering traders a space to trade and store BTC, ETH, and other top altcoins on the market. As a user on the platform, all of your assets are insured. The service charges a fee of up to 0.25% per transaction, but they reduce their charge for users who surpass 20 million as market makers. After deductions, their price is comparable to others on this list.
Poloniex is popular, but it used to be a lot more popular than it is today—it lost a number of its base after facing trouble scaling to support new members. Recently, the exchange was acquired by Circle, a startup backed by Goldman Sachs. It's projected that this new acquisition will boost Poloniex back to the top of trading platform services.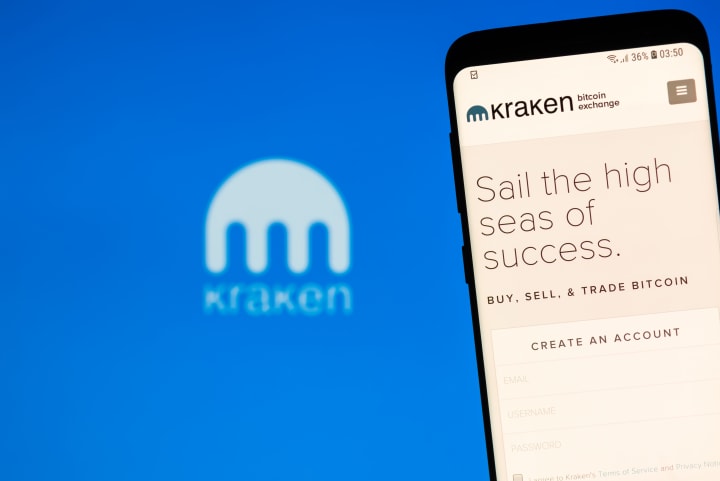 6. Kraken
Kraken is another prominent platform in the digital currency space, boasting high ratings as one of the best and most secure crypto exchanges on the market. While they're widely utilized professionally, their friendly interface and easily comprehensible crypto guides help novice traders ease their way into the practice.
They currently offer trading on 18 different cryptocurrencies. They also offer high liquidity; its daily volume reaching around 10-12 million euros. So, if you're interested and buying and selling bitcoins in large amounts, Kraken is a viable option. Their transaction fee is on the higher side—0.26% for "simple" orders, and 0.16% for "advanced" orders—but, like Polionex, it's comparable to other exchanges listed here.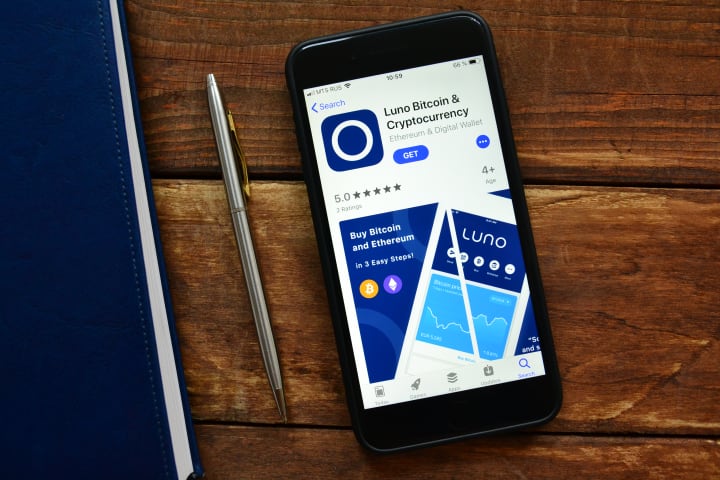 7. Luno
Luno is one of the most popular Ethereum and Bitcoin exchanges, and is based in Singapore. Its services recently expanded from primarily South Africa and Indonesia to Europe—for the benefit of its Western users. From their inception in 2013, Luno has processed more than eight billion dollars in transactions, and have serviced traders in over 40 countries. The exchange is trusted worldwide, offers free deposits with low withdrawal fees, and is very easy for new users to navigate.
Despite its strong reputation, users recommend not keeping bitcoins in Luno's provided wallet service due to issues of low privacy. It's a popular and trusted trading platform, but be wary of your storage methods.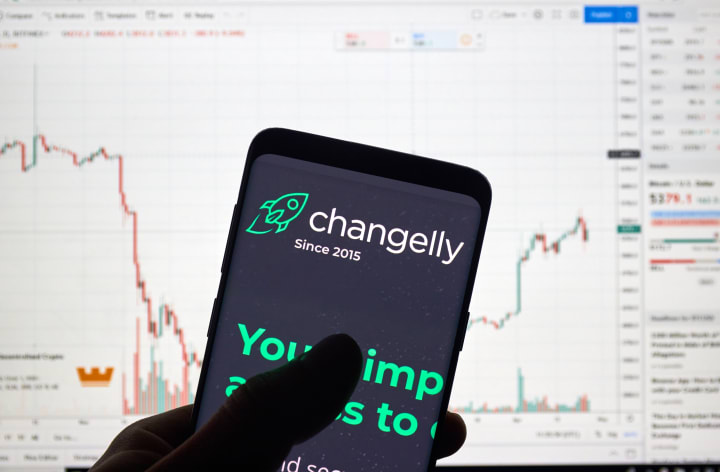 8. Changelly
Another great option is Changelly, a swapping service with overwhelmingly positive reviews on Trustpilot, with 64% of users rating it as an excellent cryptocurrency trading platform. The platform is practically famous for its fast, 5-10 minute transactions, and unlike many exchanges, Changelly is anonymous, allowing you to buy and sell cryptocurrencies without registering on the exchange or verifying your identity. Since you don't have to wait through the registration process, transactions are quick, easy, and convenient. They charge a 0.25% fee, but considering the hasty transactions and the high exchange limits, it's a fee worth paying.
The service currently services over two million customers worldwide. If you haven't begun trading on this platform, we highly recommend signing up.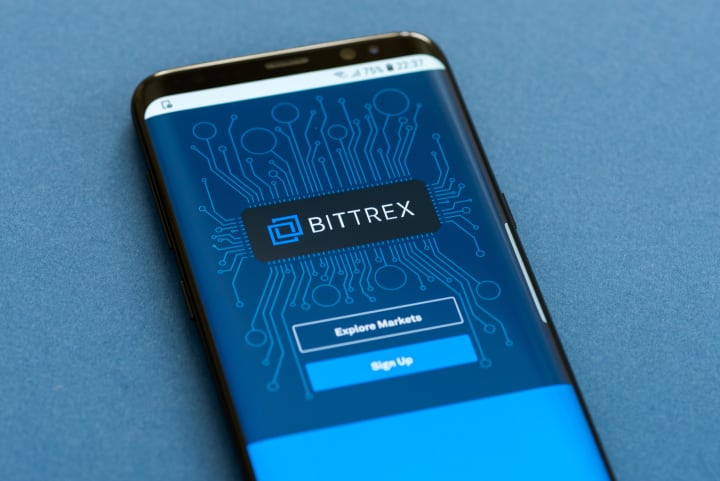 9. Bittrex
Bittrex is a leader in the world of cryptocurrency trade. To date, it operates one of the largest crypto exchanges, supporting a wide range of digital assets and allowing you to trade more than 190 cryptocurrencies at a time. It's highly regarded for its easy usability, offering intuitive tools and a clean interface to both new traders, as well as seasoned vets.
Note that since Bittrex is a crypto-only exchange, users are unable to deposit fiat currencies. Plus, their transactional fee deducts 0.25%, competitive to many other exchanges. However, it holds one of the largest BTC trading volumes in operation, and warrants consideration from every Bitcoin trader.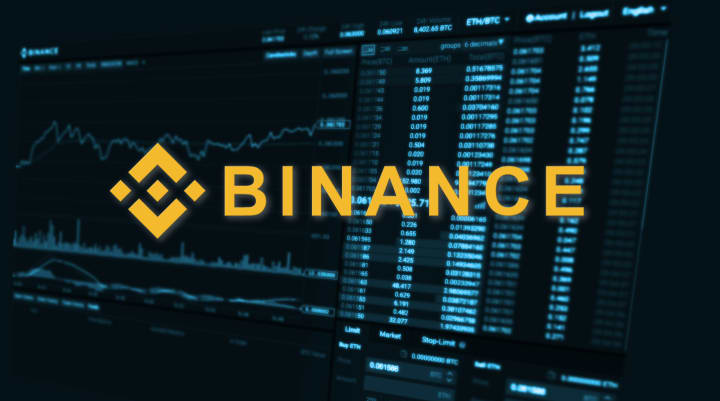 10. Binance
Finally, we have Binance—one of the most widely trusted Bitcoin exchanges in the world to date. This popular platform offers traders a number of impressive offerings at low trading fees, and holds an enormous selection of altcoins with various currency pairs. Binance offers its own coin, the Binance Coin (BNB), which can be used on their platform for significant discounts while conducting trades. It's available worldwide, only deducts a 0.1% trading fee, and is a fairly comprehensive platform for novel traders to utilize. With its only downsides being its lack of fiat trading and its limited payment options, this service is hard to beat.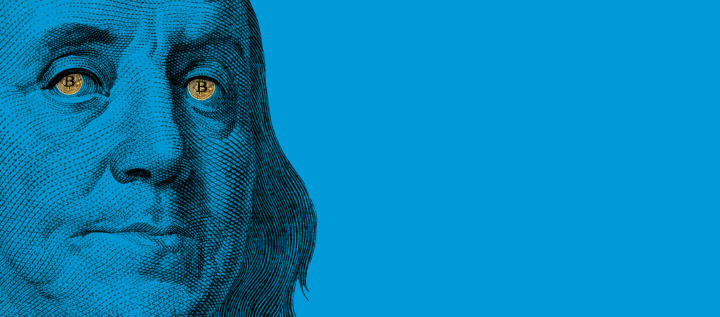 Finding the right trading platform for you and your needs can be challenging. With so many different Bitcoin exchanges in operation, there are so many choices for you to choose from—and consequently, so many opportunities for your digital assets to be best utilized. Whether you're a crypto veteran or a Bitcoin baby, doing thorough research in finding the right trading platform is vital. Protect your money, protect your assets, and trade intelligently.