Reasons Why Review Sites Need to Start Using Blockchain Immediately
Review sites are losing credibility, and that's exactly why using blockchain needs to be mandatory.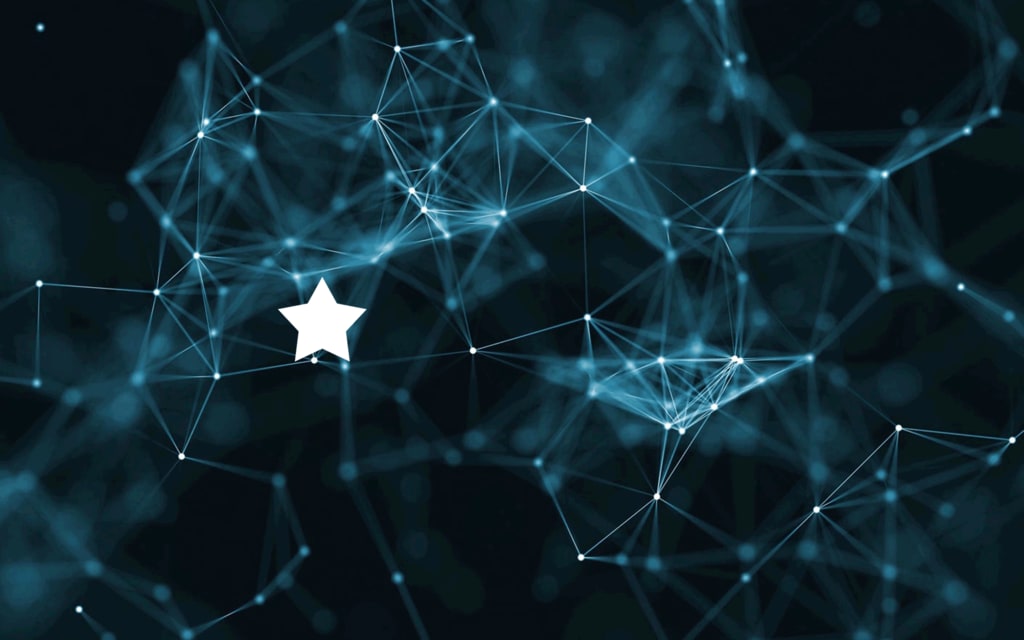 When people want to buy something, they want to make sure that the thing that they're buying is worth it. What better way to figure out if something is quality than to read up on other users' reviews?
That's the entire reason why review sites are popular, and why major retailers like Amazon offer people the ability to share online reviews of the products they buy. However, in recent years, the power of reviews has started to wane.
Due to a slew of problems facing review websites, people are beginning to suggest that it's time to start using blockchain as a way to add more verifiability to each review. Here's why this is a brilliant idea.
Let's talk about e-commerce. Online, there's no real way to determine whether the product you want to buy is quality. You can't hold products in your hand before you buy them, nor can you smell them or try them out.
If you've done online shopping, you probably have had one or two products that disappointed you. Most people want to avoid that, and for that, research is needed. That's where review sites came into play.
People have turned to online reviews because they want to make sure what they're getting is what they want.
The reason why review sites were invented was because people want to hear about others' experiences with the product, service, or website you're on. When you hear something from other people, you get a better idea of whether or not it's worth the quality.
If you don't read reviews, you could easily be one of the fools who bought some of the worst Microsoft products of all time. Or worse.
Online reviews used to be very trusted, and would often make or break a company's ability to keep clients. Negative reviews would scare away people from a bad product, while positive reviews would attract people to the site.
Over the years, people began to rely more and more on reviews. So far, so good, right? Well, not quite. Review sites started to notice how much clout they offered, and then they tried to capitalize on it.
This is best shown with Yelp.
Yelp, one of the earliest review websites to really make it big, noticed, and started to hit up restaurants and other venues for high priced advertising. Those that didn't pay allegedly got bad reviews added on. Worse, no one could verify that the reviews on the site actually came from clients.
Some people used Yelp power to hold small businesses hostage, and as you can imagine, it's been known to get ugly.
No verification means that anyone can post without issue.
Imagine having people who never met you talk smack about you to the point that you lose your job. For most of us, this will never happen. However, if you're a business owner, it can easily happen with a bad online review spree from a rival.
On a similar note, imagine being able to get people to talk about your company in a great light despite never having interacted with you. There's an entire review industry based on this simply because of how trusted reviews are.
People are getting wise to the antics of review sites, though.
However, things are starting to change. People are becoming skeptical of reviews and it's becoming clear that most reviews can't be trusted without a form of verification. This is why a lot of people don't really trust Amazon reviews unless they're verified.
Considering that blockchain is revolutionizing cybersecurity, you're probably wondering how blockchain can help this issue.
This is why people are starting to consider using blockchain ledgers to track reviews...
Blockchain could be the solution that people have been looking for verification isses. The type of digital ledger would allow review sites to prove that the reviewers in question actually bought the product or went to the venue.
Since blockchain can't be modified, it also would make it impossible for the site in question to change the reviews to their liking. This would add a lot more trust into the review sites in question.
One of the reasons why using blockchain would be a great idea also deals with preemptively striking out potentially fake reviews.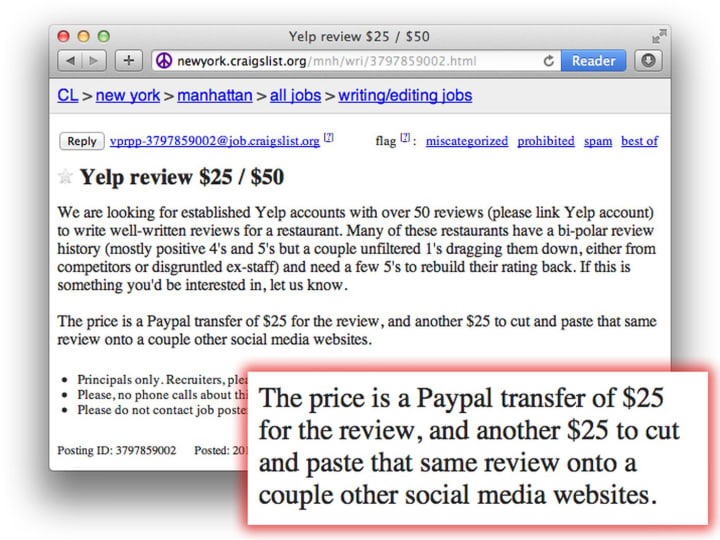 Another one of the review-based benefits of blockchain technology can be found in smart contracts.
Smart contracts, if used correctly, could prevent people from posting multiple reviews in rapid succession to a single site under different names. By doing this, they could limit the amount of paid reviews that would reach the site.
The use of smart contracts could also help block reviews that have not been verified by purchases, or reviews that don't quite seem to make sense in term of location.
Using blockchain could also allow people to remain anonymous while still offering up verification.
A big draw of review sites is the fact that you don't have to say who you are in order to give your two cents on a product. Most reviewers like this, especially when it comes to sensitive topics like adult toys or doctors' offices.
Blockchain would allow people to verify that they actually use the service they claim to have used, without forcing them to identify themselves. This is a huge perk that would really change the world of online reviews forever.
As far as paid users go, that could be tricky.
There will always be a way to get people to offer up good reviews in exchange for money. We cannot expect that to change any time soon.
However, it is likely that blockchain could find a way to flag users that have suspicious reviews or who may seem to have been paid for reviews. That being said, this is a "distant future" solution.
Overall, it's pretty clear that review sites could have a lot of benefits from using blockchain to verify and validate reviews.
If we are going to be able to honestly trust reviews that we see online, we're going to need to get better security involved. We can't trust Amazon lifehacks to give us a good idea of what products are like, nor can we trust online restaurant reviews. Blockchain can restore trust.
blockchain
Iggy Paulsen is a fan of anything and everything wholesome. He loves his two dogs, hiking in the woods, traveling to Aruba, building DIY projects that better humanity, and listening to motivational speakers. He hopes to eventually become a motivational speaker himself.