One of Horror's First NFT-Backed Short Films, "Trick Not Treat", Hits AtomicHub Marketplace
Powered by the $WAXP crypto currency, the short film made specifically to be an NFT was written and directed by Jed Brian (Unlisted Owner, 13 Slays Till X-mas) and produced by Previn Wong, founder of the digital trading card app Terror Cards.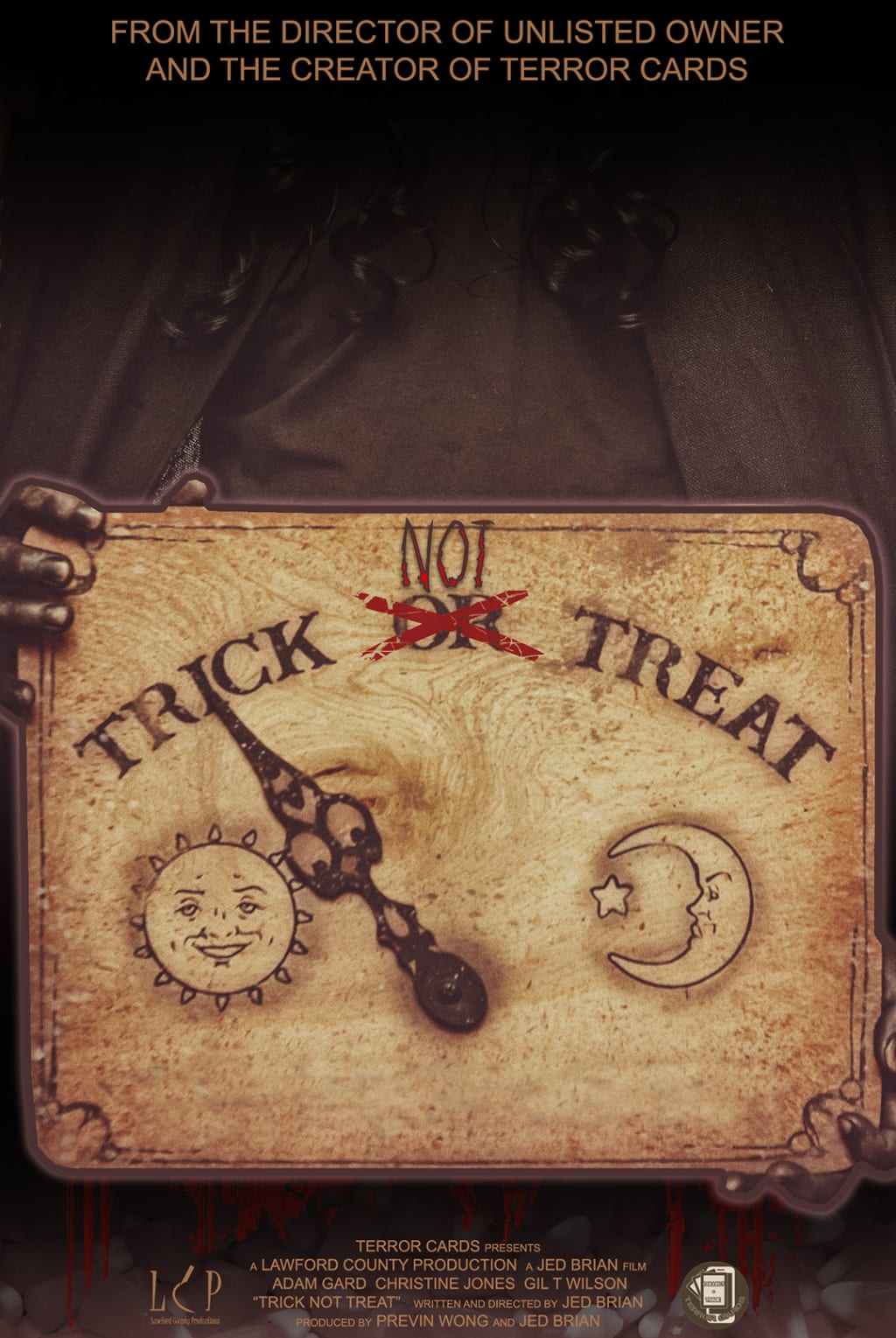 Poster by Hip N' Humble Studios
On Saturday, October 23, Lawford County Productions and Terror Cards announced the drop of one of the first short horror films ever to be made for the purpose of being minted as a Non-Fungible Token, otherwise known as an NFT. Owners of the NFT will be granted access to view the short, "Trick Not Treat", which has a running time of four minutes and 55-seconds and stars independent talent by the likes of Gil T. Wilson as "Jack", Christine Jones as "Sally", Grayson Pinkston as the Candy Corn Bag Spirit and Adam Gard (10/31 Part III) as the Trick or Treater.
Also available in the release are NFT-backed film memorabilia, such as the film's poster by Hip N' Humble Studios, as well as behind-the-scenes, signature and costume cards from the actors of "Trick Not Treat". The short film and these memorabilia items are currently for sale on the AtomicHub website as bundles that contain randomly seeded cards, with the film having a randomized card pack included in the purchase as well. According to Previn Wong, "Trick Not Treat" producer and owner and founder of the digital trading card app Terror Cards, there is even a super rare signature card from director, writer and producer Jed Brian. AtomicHub is a Decentralized Application, or DApp, and is the leading marketplace for WAX powered NFTs. The WAX blockchain, which powers e-commerce transactions, was founded in 2017 and has a total supply of some 3 billion coins. In recent months, WAX has been added to major crypto exchanges like Binance and saw its price triple in August of 2021.
In "Trick Not Treat", a couple go on a weekend getaway in a secluded cabin to avoid trick or treaters and Halloween altogether, but still are visited by a trick or treater that night. The short was shot over a single night from 7:30 p.m. with a wrap at 6 a.m., with Brian noting that filming went smoothly and he couldn't be happier with the results. Wong has been credited as an in name only producer acquired through an IndieGoGo campaign, but has otherwise had no prior experience in film production until now, therefore he was not familiar with the process. "I leaned on Jed and his experience dealing with film and productions for guidance. Next time, I would love to be on location of the set as well," Wong stated.
"With crypto being the currency of the future, we are so excited to have had one of the first horror films to be made specifically for the intention of being an NFT. We are excited to see where this journey takes us," said Brian. It was Wong who pitched him the idea of the NFT, and Brian shares how honored he felt that Wong had asked him to create it. Wong shared that the idea of making and distributing one of the first horror film NFTs came to him while browsing about the marketplace on AtomicHub and noticing how few films were offered. "I initially thought of offering it as exclusive rights and ownership to one or a few individuals, but decided to offer for the masses instead," Wong added. The Terror Cards founder noticed Brian did a segment in the "13 Slays Till X-Mas" anthology and another short piece for the upcoming "10/31 Part III", as well as shorts for Alex Magaña's "Smiling Woman" series. "I thought Jed would be the perfect one to partner and try this idea," said Wong. Previously, the two collaborated on a Terror Card release featuring "Unlisted Owner", Brian's 2013 found-footage horror film that's out for rent or purchase on Amazon Prime Video. "He liked how I promoted it and had helped get other filmmakers to get their films on the Terror Card app. So, we had a good working relationship prior to doing the short and it was a perfect team up to bring this to life," Brian added.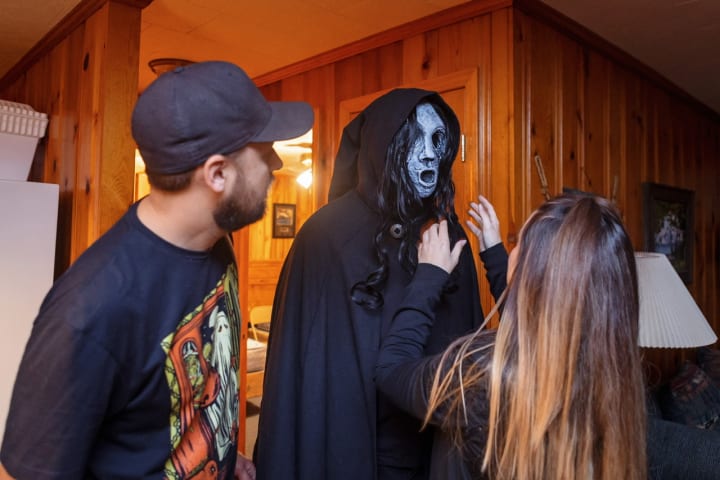 When Wong reached out to Brian to discuss minting an NFT, Brian noted that he already had the script for "Trick Not Treat" ready and was wanting to make the film. Once Wong approved the script, filming ensued, and the edited short that is now being sold to the public was passed back to Terror Cards for Wong to add it onto the AtomicHub marketplace. More NFTs from Brian and Wong in the future aren't out of the question; if their current tokens perform well, they hope to eventually plan bigger NFT film projects.
Adding "Trick Not Treat" to the WAX blockchain and onto the AtomicHub marketplace came after much deliberation on Wong's part with deciding what his most preferred NFT platform to use would be. "For me, this included the community around the NFT marketplace, the underlying coin value, the ability to create different supporting capabilities of NFTs, and the ease of setting up a crypto wallet to do the transaction," Wong said. He shares that most NFT platforms currently are limited in the size of media users can upload, and NFTs containing video deal with InterPlanetary File Systems, or IPFS, which is decentralized file storage.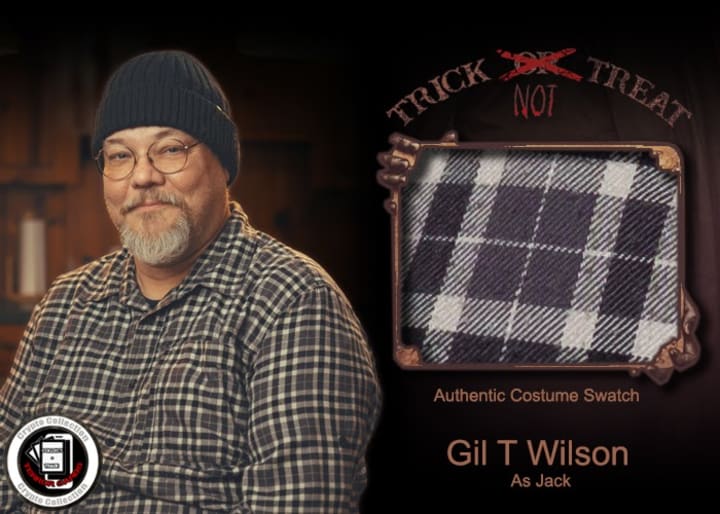 Terror Cards, which is available to download for free from the App Store, allows users to collect sets of digital trading cards, compete amongst each other and win prizes. According to Brian, it was recently that Terror Cards began taking their digital cards to the NFT side, much like Topps has done with baseball cards.
Wilson has completed projects with Brian before, including being the star of a faux trailer segment the two worked on for Rocky Gray's "10/31 Part III" and being a member of the crew for Brian's horror short in the Christmas anthology "13 Slays Till X-Mas", which released on Scream Team Releasing earlier this year. Working together for the third time are Brian and "Trick Not Treat" director of photography Derek Huey, with Brian sharing, "We click really well together and he always knows what we need to get the shots I want. He is extremely talented and it's amazing how he helps bring my vision to life."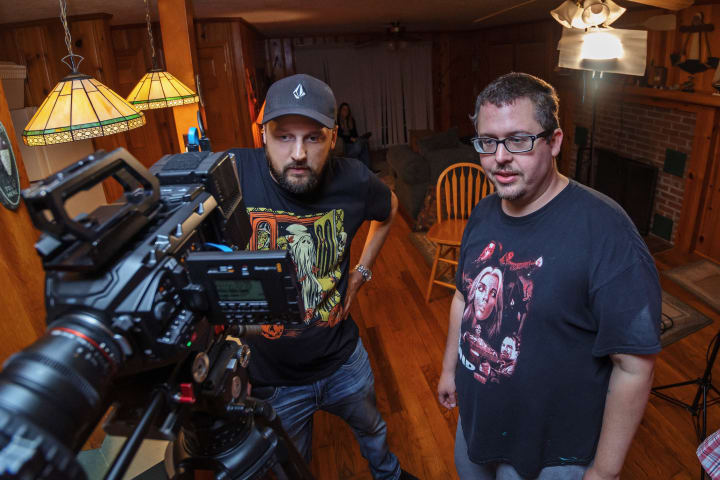 Want to be one of the FIRST few people to own an NFT-backed short horror film and it's collectible memorabilia?
Create your crypto wallet in two easy steps here.
Find the "Trick Not Treat" NFTs here!
•••
Thank you for reading! Leave a tip if you can to support stories like these and please share this article!
Check out more from Jed Brian and the crew of "Trick Not Treat" below!