How to Prepare for the Next Bitcoin Crash
Bitcoin Crash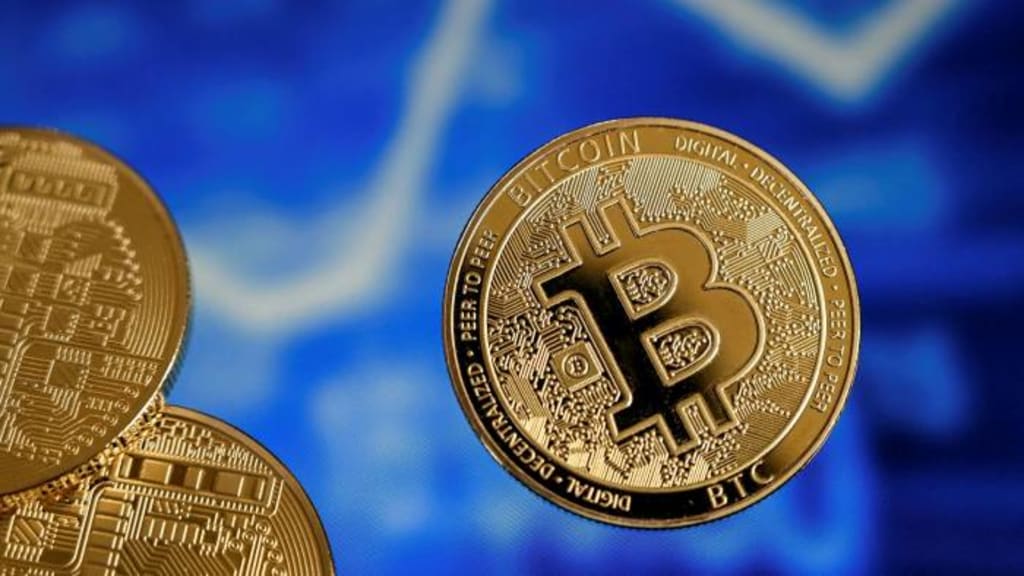 According to Alan Safahi, a San Francisco entrepreneur and 6X Startup Founder, Bitcoin is a digital currency, but you can buy, sell, and exchange it for goods and services. Like other currencies, Bitcoin's price predictions for the future are often based on speculations.
The most common questions investors ask are: why are Bitcoin prices increasing? Will this cryptocurrency crash in the future? Safahi says investors must understand the concept of Bitcoin price fluctuations.
Bear in mind that Bitcoin prices change every day like most currencies. However, the difference between regular currency and Bitcoin price changes is that this cryptocurrency has fluctuations on a much larger scale than local currencies.
The price of Bitcoin has crashed several times for the last decade. The first crash occurred in 2011 by 93%, and this cryptocurrency's value was halved between November 2014 and January 2015. Another Bitcoin crash occurred in December 2017 when investors were concerned about the new laws. But how to prepare for the next Bitcoin crash? Read on!
Buy the Dip
Buying the dip is an excellent strategy to prepare for the next Bitcoin crash and profit from your investment. Although this strategy can lead to substantial returns, implementing it is a daunting task. Alan Safahi says investors need to time the market if they want to get the most out of buying the dip strategy.
However, the strategy can generate compelling returns if an investor focuses on the general bull market. Bear in mind that the strategy won't work if the global market trend reverses. Safahi advises investors to avoid relying on speculations about the rising value of Bitcoin.
Figure out Opportunities
Alan Safahi's research shows that some digital assets can hold up well even if there is a market crash. For instance, Safahi recommends investors finding quality cryptocurrencies with companies or organizations they trust.
The purpose is to perform perfect execution of investment processes and deal with the crash. Make sure you evaluate tokens and look for coins or any other digital currency with a strong foundation and profitable business model.
Shift to Fiat Currencies
Examine and analyze the market and review the key indicators that can cause the Bitcoin crash. If the risk is high, you must switch or flock to fiat currencies. Alan Safahi says that experienced traders always use this strategy when Bitcoin prices decline.
Unlike the "buying the dip" strategy, flocking to fiat currencies is much easier but it requires you to time the market, especially when you exit and return to the digital asset market. Avoid allocating the money you can't afford to avoid risks. Follow or stick to your plan irrespective of market variations.
Shorting Bitcoin
Shorting Bitcoin is an excellent strategy to get the most out of your investment during the crash. However, Alan Safahi says that this approach is risky, meaning you must analyze the market before implementing this strategy.
Binance, Poloniex, Kraken, and Bitfinex are a few exchanges that allow investors to avail this opportunity. Shorting Bitcoins means that you borrow these digital assets from an exchange and sell them at the current price. After some time, you buy Bitcoins to pay back the exchange or company.
Final Words
According to Alan Safahi, the most common indicator of Bitcoin price decline is whenever a large amount of this cryptocurrency is sold on the market. Because authorities can't maximize trade profits, a large number of cryptocurrencies, such as Bitcoins, are usually sold below their actual price. As a result, Bitcoin's price declines, leading to the risk of a market crash. The strategies given above can help you prepare and profit from the next hit.
bitcoin
About the author
Alan Safahi is an Iranian-American entrepreneur and six-time startup founder with over 30 years' experience in the information technology, telecommunications and financial services industries.
Reader insights
Be the first to share your insights about this piece.
Add your insights