How to Mine Cryptocurrency on Your Phone
Don't splurge on a mining rig quite yet. You can still mine cryptocurrency on your phone in some situations.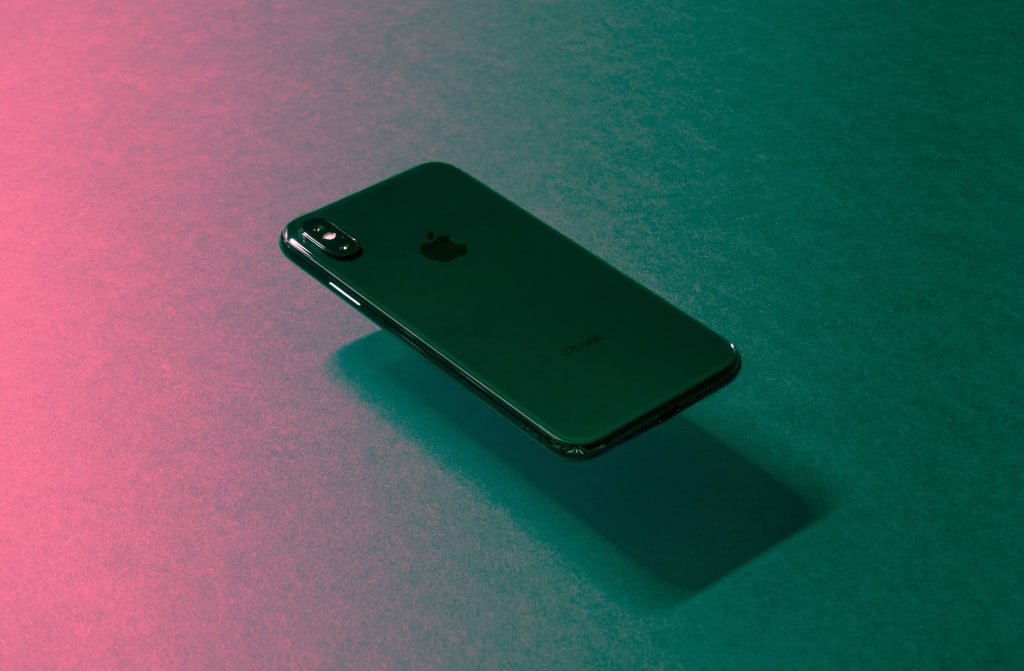 My friend Tony yelled, "You want to do what? On what?" Like myself, Tony was a cryptocurrency fan who wanted to make more crypto coins without having to make a fuss over it.
Unlike myself, Tony wasn't really too keen on mining anything other than Bitcoin. When he'd mine Bitcoin, he'd use his mining rig that cost the better part of $2,000.
The reason he balked was because I told him that I was going to mine cryptocurrency using my Android phone. He looked at me as if lobsters decided to crawl out of my ears. Then, he asked the golden question of the day...
"How do you mine cryptocurrency on your phone? Is that even possible?"
I told him that it was very possible, and that mobile mining has been around for quite a while. Here's what beginners should know.
You cannot mine every type of cryptocurrency using a smartphone.
While you can mine cryptocurrency on your phone, there are still limits to what your phone is capable of getting you. If you were hoping to get tons of Bitcoins from your phone, you're out of luck. You won't get much at all.
On the other hand, some of the more "lightweight" coins on the market are still available, and are very profitable mobile cryptocurrency mining choices.
Monero, for example, is a popular cryptocurrency among mobile phone miners. It's also not too bad as far as prices go. At the time of this writing, Monero trades for $50 a pop.
Before you can start mining, you're going to need to prep your phone.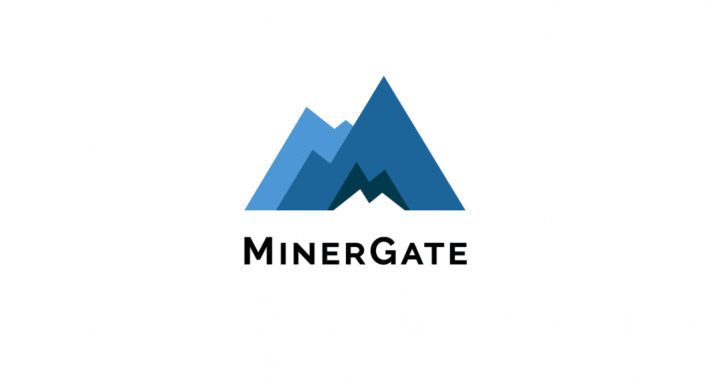 Prepping your phone doesn't take much, really. All you have to do is install the right app. Most people who decide to give mobile cryptocurrency mining a try use MinerGate.
MinerGate is the app that will use your phone's computing power to mine cryptocurrencies for you. You will need to have a phone that's running Android Jellybean or later, as well as 30 MB free. As with all tech, the more recent the version and the more space you have, the better off you'll be.
MinerGate works best with an Android device, Wi-Fi, and a source of power. Truthfully, Wi-Fi is a must with this. Don't worry if you're having a hard time finding the app, you can download it from APKMonk.
I strongly suggest that you take time to secure your phone if you decide to mine cryptocurrency on your phone.
Look, I'm not going to try to mince words. When you turn your phone into a mining rig, you are going to be making some serious cash. Anyone who has physical access to your phone could mess with it and cost you money, even if it's just accidental.
If you want to make sure your earnings are safe, you will need to encrypt your phone. Use a PIN code. Use a password. Just do something!
Now that your phone is ready to go, you will need to create a MinerGate account.
Setting up a MinerGate account is fairly easy to do, much like with any other app. You will need to put in some personal information, agree to let the app do its thing, and you also will need to make a password.
Once all that's done, you're going to need a four digit PIN number. This will let you have easy access to your app while you're mining on the go. The entire process is simple and only takes a couple of minutes to complete.
Now, to start mining...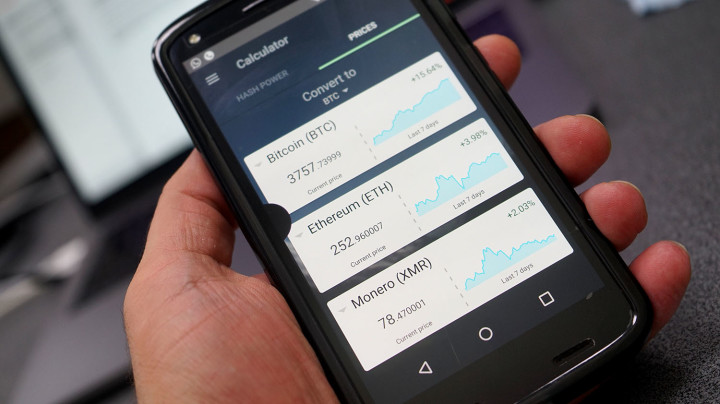 Once your MinerGate system is set up, you're good to start mining cryptocurrency. The app lets you choose how much of your phone's CPU power is dedicated to each cryptocurrency you can mine.
Miners can choose from Monero, Bitcoin, Bytecoin, Litecoin, and Ethereum—just to name a few. MinerGate regularly adds more of the easiest coins to mine as the app gets bigger, so don't be shocked when you see new names on there.
(Author's Note: Technically, you can mine Bitcoin on your phone through this program. That said, you won't get much headway into your mining endeavors if you choose Bitcoin. I personally treat it as if it's not even an option.)
To figure out how much you'll make mining, you can use the MinerGate calculator.
Not sure whether the amount your phone is working is worth the time put into it and finding that other ways of figuring out how to calculate mining profitability too complicated? There's an app function for that. You can determine which cryptocurrency is most profitable using the calculator in the app.
Sometimes the most profitable currency will surprise you, other times it won't. This takes all the factors you have around you into consideration, including local energy costs.
It's most lucrative to join mining pools.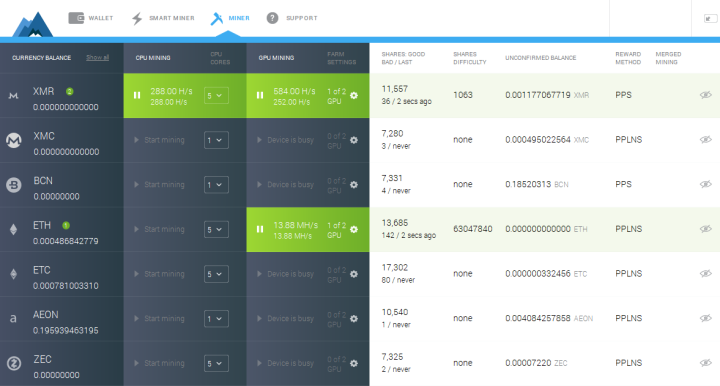 Though you can definitely mine cryptocurrency from your phone on your own, your best results will most likely involve teamwork. MinerGate actually allows you to join mining pools. You can chat with other miners, chill, kvetch, and share the wealth.
The one drawback of pooling is the fees involved. MinerGate will take a cut of the profits. Even though it does do that, you still won't see your profits dip into the negatives.
If you want to mine cryptos in other ways, you should still use MinerGate.
MinerGate has a pretty awesome referral program, and you can earn free coins depending on how many people you get to sign up. It has three different tiers of coin sharing you can achieve. However many people you refer determines what tier you end up in.
As a referrer, you get a small percentage of all the coins that are mined by your referrals. It turns out that crypto mining for passive income isn't such a bad gig either!
I understand how the crypto world is; it's mostly a tech geek thing. Crypto should be something that's a little more approachable though if it's ever going to be mainstream.
If you want to mine cryptocurrency on your phone without having to worry about hash rates and other things, I strongly suggest checking out Steem.it.
They have a cool mobile app that lets you get paid Steem based on your written content. It's a better option for people who aren't very tech-friendly.
Overall, mobile mining is definitely worth a shot.
I never thought I'd get to the point where I'm making money using my phone out on the crypto-sphere, but here I am. I'm a thoroughly converted hobbyist miner—and I love it.
Seriously, don't go all out on a mining rig. Mine cryptocurrency on your phone. You will like it.