How To Earn Money On The Internet Easily Without Any Capital!
Introducing Honeygain, the passive income app that lets you earn money on the Internet, without a capital!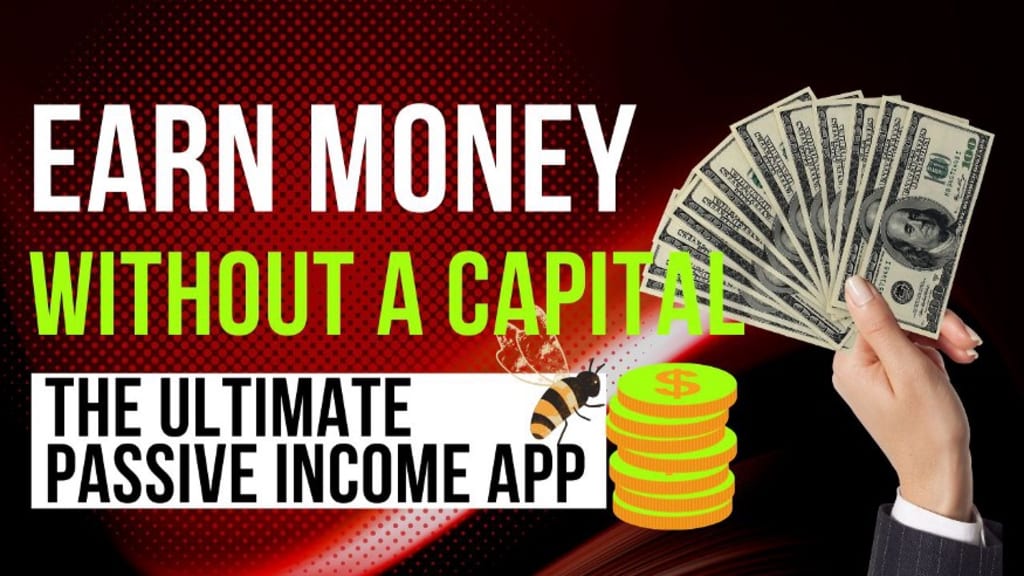 There are many ways to earn money on the internet without the need to invest any capital, such as answering paid surveys, blogging, availing crypto faucet sites and so on. While these avenues may appear to offer free money, they entail a certain degree of effort and time — much valuable resources in itself.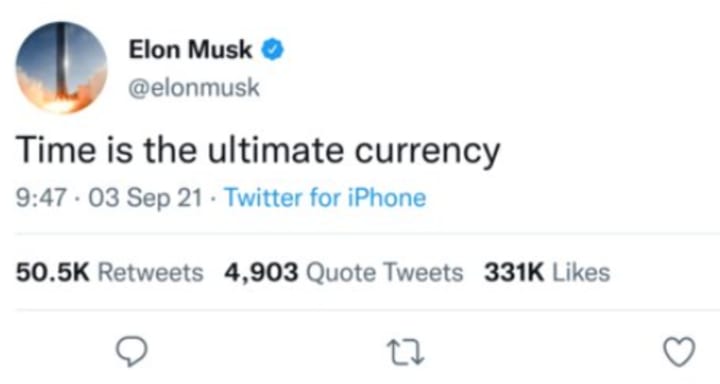 As time is indeed the ultimate currency, the ideal passive income stream is one which is profitable with the minimum effort possible, isn't it?
Introducing Honeygain, The Effortless Passive Income App!

Honeygain is an app that essentially lets you "rent" out your excess internet data to companies for crowdsourced information processing, brand protection campaigns, SEO monitoring, ad-fraud prevention among many other useful purposes. In return, you will be rewarded with cash in the form of Honeygain credits, or cryptocurrency (Bitcoin & JMPT token).

Honeygain Use Cases
Simply download and install Honeygain on your devices (Windows, Linux, Android & Apple) and keep the app running in the background to start earning effortlessly!
Payouts
With the simple toggle of a button, you can choose to earn in the form of Honeygain credits or in JMPT tokens.

Honeygain credits: 1000 Honeygain points are worth $1, which can be cashed out via PayPal or in the form of BTC. A minimum amount of $20 in earnings is required before earnings can be cashed out.
JMPT: Having partnered with JumpTask, users can choose to earn in JMPT — the native token of the JumpTask network, which is a gig economy-based marketplace that allows companies to make the most out of the collective skills possessed by a globally dispersed workforce. Honeygainers can take the opportunity to leverage the potential of this new token, and earn more with a 10% additional bonus in earnings when choosing to earn in JMPT. Other benefits of choosing to earn in JMPT include a more flexible cash-out option, with a low transaction fee.
Security Concerns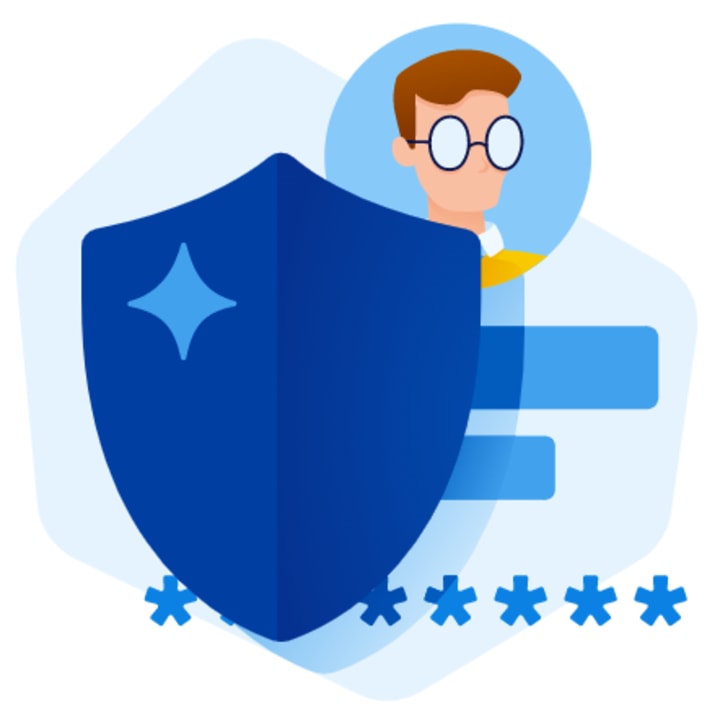 A very valid concern that must have crossed your mind, upon the thought of renting out your unused internet bandwidth is privacy and security issues. Honeygain ensures that your internet traffic is only used by trusted partners for the purpose; and never accesses your device's storage. It has a very tight privacy policy, based on the latest international privacy regulations like GDPR and CCPA, The application never collects any personal data beyond what is absolutely necessary to creating an individual account. In fact, during my installation of Honeygain on an Android device recently, I was pleasantly surprised to learn that my device reported that 'Honeygain requires no special permissions'!
Potential Earnings
Potentially earn up to $184 per month, with Honeygain running on 10 devices with different IP addresses! However, this is a highly optimistic estimate, and actual earnings vary with the internet connection, geographical location and device performance.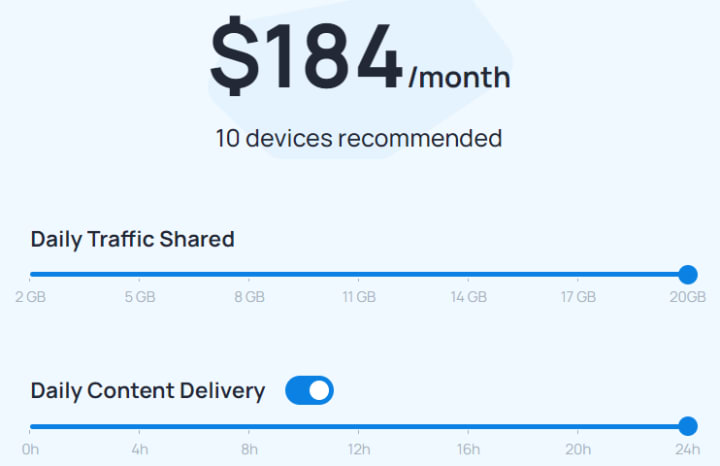 Projected earnings in the most ideal of conditions, according to the official Honeygain site.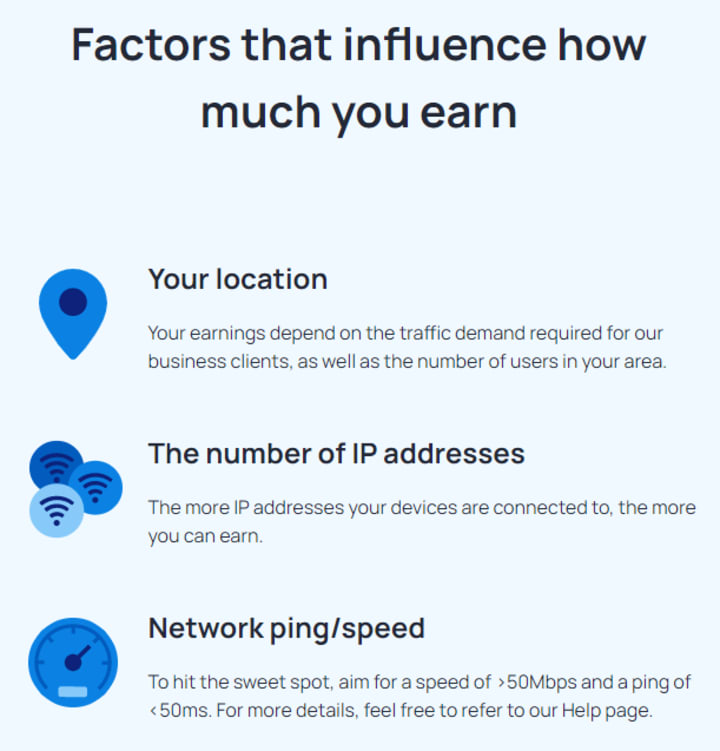 Variable factors come into play that influence your final amount of earnings
To learn more about how to maximize earnings on Honeygain, do check out my previous article here for 10 tips & tricks!
Final Thoughts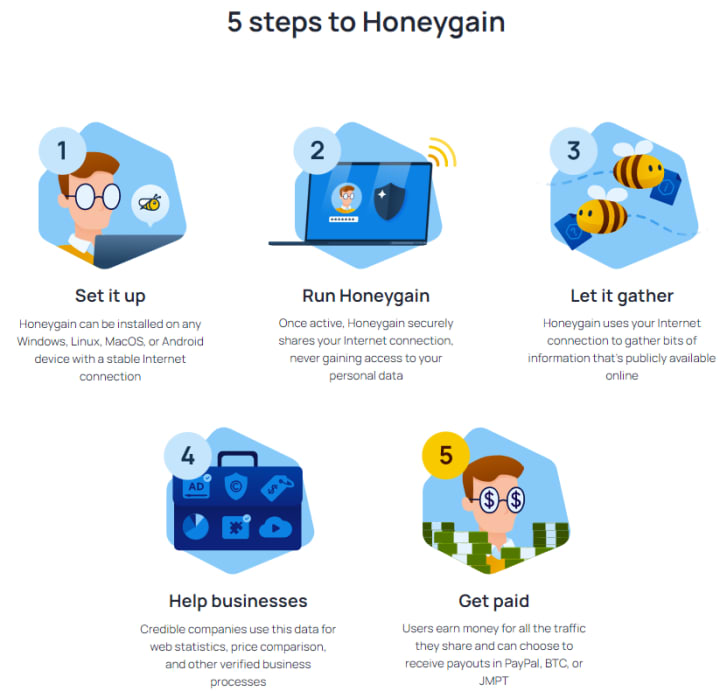 Generate a smart passive income today, so that you can focus on the other things that matter in life, like family! Monetize your internet traffic by effortlessly sharing your unused internet connection.
New to trading? Try crypto trading bots or copy trading
Click here to sign up for Honeygain, and avail a free $5 signup bonus to kickstart your earnings today!

This article was originally published by me on Medium