Ethereum's Top 10 DApps
The adoption of decentralized applications ("DApp") could be the key to the growth of Ethereum and its token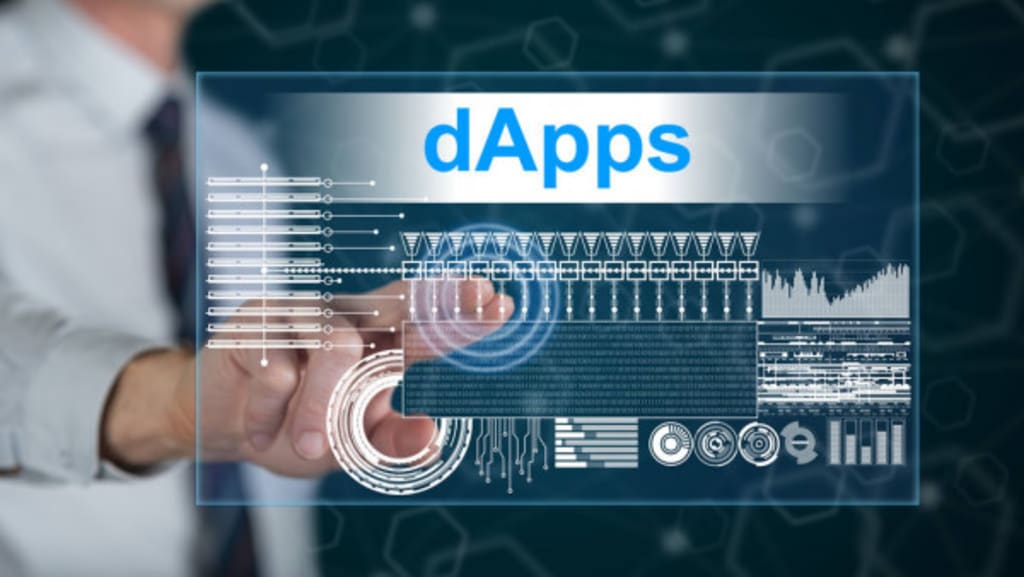 The adoption of decentralized applications ("DApp") could be the key to the growth of Ethereum and its token, ether. Discover the landscape of this market and ten main DApps of Ethereum.
DApps ( decentralized applications ), or 'decentralized applications', are what distinguish the Ethereum network from many other blockchain networks, and the reason why some believe that ether has greater growth potential than many of the rival cryptocurrencies. .
For those new to the world of Ethereum development, a decentralized application is almost exactly what it sounds like: a software application that runs over a network and is not controlled by a central authority. What people are most excited about is that they are protected by blockchain technology, which means that they are very reliable (in terms of 'uptime') and cannot be changed without consensus from the network. They can also include "smart contracts" - legal contracts written in the form of lines of computer code whose clauses can be applied automatically - and issue their own cryptocurrency tokens, backed by ether.
These characteristics mean that DApp could revolutionize many established industries and practices. However, the development or not of this potential will probably depend on the scalability of the network, the quality of the DApps produced and their speed of adoption, and it is likely that the value of ether is closely linked to the growth of the network.
Decentralized applications are not unique to a network, they can actually be developed on different blockchain platforms , such as Ethereum, EOS, and others. However, around 80% of DApps have been built on Ethereum 1 , with more than 58 thousand active users per day and more than 134 thousand daily transactions.
Here are a few of Ethereum's favorite DApps:
What are Ethereum's top ten DApps?
IDEX
ForkDelta
CryptoKitties
LocalEthereum
Bancor
Kyber Network
Decentraland
0x
WINGS DAO
Etheroll
IDEX
IDEX is a decentralized exchange (DEX), that is, an exchange that does not depend on a central authority to store funds or enforce operations. This allows users to trade Ethereum tokens such as Tronix (TRX), BNB (BNB), and OmiseGo (OMG) directly with other users.
What sets it apart from other decentralized exchanges is that it can process transactions in real time, so that users can trade continuously. You can do this because you don't have to wait for the development of the Ethereum network to mine (process) transactions before committing them. Instead, it uses a smart contract to process and enforce the actual transactions that take place on the Ethereum network - in the order they were accepted - after approval.
ForkDelta
ForkDelta is another decentralized exchange that allows users to trade ether and Ethereum based tokens. It claims to have the most "ERC20" listings of any exchange, with ERC20 being the technical standard used for most smart contracts that issue new tokens.
ForkDelta was formed on a hard fork of EtherDelta - another decentralized exchange - when the latter was sold to new owners. It currently still connects to the smart contract running EtherDelta (although there are plans to switch to an alternative) although the new DEX offers a separate user interface. It cannot process transactions in real-time, unlike DEX.
CryptoKitties
CryptoKitties allows users to collect and trade digital cats through a smart contract, using the Ethereum blockchain to protect and track the ownership of these collectibles. The game includes a "genetic algorithm" so that users can breed new kittens, either by using the cats in their collection or by paying another user a "crossing fee" to raise their kittens with their own.
Each kitten has a unique set of "attributes," for example, red fur, blue eyes, and crooked teeth, some of which are less common than others. In fact, some are so rare that some kittens have been sold for more than $ 100,000 (at the time of trade). The collectible nature of the game and the luck that goes into raising a unique and potentially expensive cat have contributed to its success. But its growth has not been without its problems. In December 2017, the huge volume of transactions it was processing caused a significant slowdown on the Ethereum network, putting its scalability in doubt.
Many assets suffered from the 2020 health crisis. Ether, however, grew in popularity with investors.
LocalEthereum
Although it does not offer other tokens, localEthereum operates as a peer-to-peer marketplace for buying and selling ether. Connect buyers and sellers through a smart contract to carry out operations. Payments can be made through a number of major methods, such as PayPal, and the ether is held on deposit until the transaction is confirmed.
LocalEthereum claims that it offers many advantages over centralized cryptocurrency exchanges as they do not have access to the private keys of any wallet and are therefore immune to the kind of hacks that have previously hit centralized exchanges like Mt. Gox (although It should be noted that major smart contracts have also been hacked before).
Bancor
Bancor allows users to convert between any two tokens on their network. Its main feature is 'built-in liquidity', which means that users can buy and sell non-standard tokens even when supply or demand for them is limited.
It is able to offer this liquidity by placing each token in its own smart contract and connecting it to "connector tokens" on the network at a fixed rate. By thus becoming a 'smart token', it is possible to buy or sell a coin simply by converting between the connecting token. In particular, the smart contract exerts some control over the supply of each currency, destroying it when it is sold and issuing it when it is bought, in order to keep exchange rates within predefined ratios as demand changes.
Kyber Network
Although Ethereum has (relatively) made the creation of new tokens easier, Kyber Network aims to make them useful and accessible. It enables users and businesses to accept payments in a wide range of tokens - even lesser known ones - by instantly and seamlessly converting the buyer's chosen token to the seller's preferred currency.
This makes it easier for individuals, such as other DApps, providers, payment gateways or decentralized funds, to accept thousands of different currencies; something very beneficial for the growth of Ethereum. Like Bancor, one of Kyber's key features is 'instant liquidity', although it offers it by paying commissions to users who contribute their inactive coins to a liquidity pool, rather than creating self-regulating 'smart tokens'.
Decentraland
Decentraland runs on the Ethereum network as a virtual reality world. Users can buy and sell virtual territories with the property safely registered on the blockchain. Importantly, users can develop their own territory and control the content displayed there, allowing them to monetize their property however they want, be it running a casino, an educational workshop or an underwater hotel, to name a few examples.
The game includes a custom ether called "MANA", which can be used to buy and sell properties and user generated content. According to Decentraland, a claim supported by the developer's roadmap is that the only real limit is the user's imagination, which ensures that in the future it plans to release custom items and control the laws of physics.
0x
0x (pronounced "zero-ex") is open source software, based on smart contracts, that allows users to create their own decentralized exchange. DApps and Ethereum projects that could benefit from this service are supported by it. It includes an Ethereum token called ZRX, which 0x-based developers can charge as a transaction fee for their services.
Transactions are mostly done 'off-chain', which means they are settled using smart contracts and only processed on the Ethereum blockchain when it's time to settle them. Like IDEX, this allows 0x to process transactions faster than other decentralized exchanges.
WINGS DAO
WINGS is a "DAO" or "decentralized autonomous organization" - essentially an organization that operates according to a set of fixed rules that are encoded through a smart contract. It enables other users to create and fund their own DAOs using a set of standardized and audited smart contracts.
The DAOs proposed in the WINGS system are first evaluated by users to determine the feasibility of the project and the amount of funds that could be raised through a crowdfunding round (users must deposit some of their WINGS tokens to make a forecast). If a sufficient number of users agree that the project is viable, the DAO moves to a funding phase and users who made an accurate forecast are rewarded.
Etheroll
Etheroll is a casino that gives users the opportunity to roll virtual dice to win ether. Users bet an amount of their choice and decide what they want their chances of winning to be, ranging from 1 to 98%. The casino then adjusts the possible reward based on the level of risk that is assumed.
The casino is empowered by a smart contract that seems 'provably fair', as users can check the code of the smart contract themselves. Users can also become part of the Etheroll "house" by purchasing its "DICE" token. This entitles the house to profits (based on a 1% commission charged to users who place bets), although buyers are also liable for losses if the house does not achieve expected profits.
Ether's future
The growth of ether over the next few years is likely to be heavily influenced by the speed of adoption of these and other DApps. For operators, it will be paramount to pay attention to the amount of activity and press surrounding the network, and the price of ether is likely to move in response to any major news, for example, the launch of a DApp by a multinational. or a network slowdown.
However, at the moment the problem of scalability remains, or rather the lack of it, with questions about how the network will be updated in the future to be able to process more than 20 transactions per second. For this reason, many operators will be very aware of the news related to the planned forks of Ethereum development (protocol changes that must be approved by the network), since they would represent a step towards meeting the challenge of scalability, and would help to boost the general and enterprise adoption of blockchain DApps.
#erc20 token development, #ethereum token development, #erc20 token creator