Best Bitcoin Podcasts for Beginners
Gain the upper hand and acquire the leverage needed to take your digital currency footprints to the next tier by hearing the best bitcoin podcasts for beginners.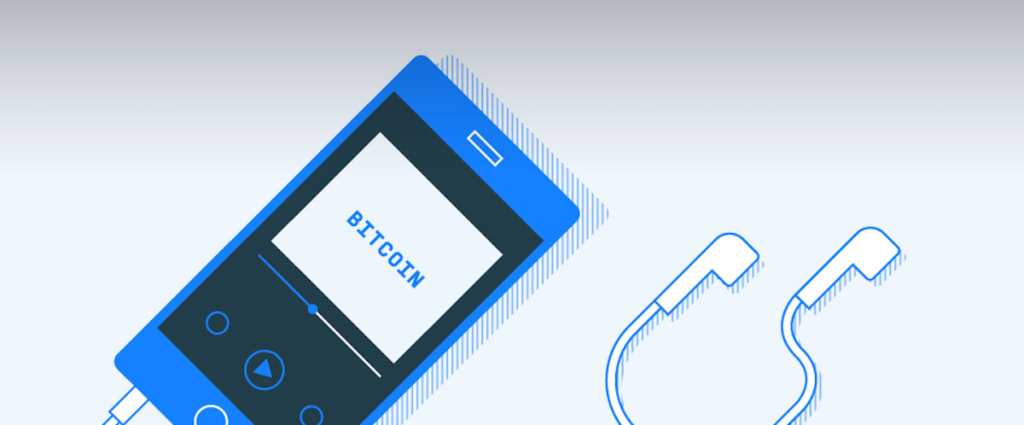 Even for the pros, utilizing digital currency to the best of your abilities isn't as easy as it might seem, or even appear. Blockchain technologies might be the future of the financial and tech worlds, thereby somewhat fusing them in certain standards, but also giving us far more opportunities to enjoy money itself in a variety of capacities. The best and simplest way to dive into this space without any prior knowledge is by following the very best bitcoin podcasts for beginners.
In no way are any of them the same, as each podcast offers its own form of news, or sense of noteworthiness in the field of blockchain, as well as in the entire world of bitcoin. One is even more comical than serious, yet they all still give a plentitude of info, advice, and overall rules on Bitcoin usage. Whether you're an avid podcast user, or not, for all brand new bitcoin owners, these following podcasts are rich, inviting places where you can gain the knowledge needed in growing your bitcoin wallet.
This podcast showcases and covers the entire worlds of both cryptocurrency and blockchain. While that may be somewhat daunting to the beginner, I'd consider this among the most valuable bitcoin podcasts, since you gain so much of a foothold into the entirety of its own world.
It may sound like a far too profound bit of info for a podcast, and while bitcoin most often gets mentioned in every one of their various episodes, it's still a large shop of wonders to behold. So, in other words, be wary and choose your episodes wisely before diving in. Bitcoin, Blockchain, and Crypto Podcast is a little more educational too.
Despite the fact that the two hosts have broken up and disbanded, thereby cancelling any continuance, the previous episodes have some of the best crypto news, much of which deals with the rise of bitcoin itself. Chris DeRose and Joshua Unseth started Bitcoin Uncensored back in 2015, unknowingly beginning one of the best bitcoin podcasts for beginners.
It might be a turn down for most to hear this wonderful show was brought to a close, but that doesn't mean there aren't plenty of previous episodes that make up the berth of bitcoin news. It's also important to note the duo's rather eccentric personalities, as their style can often be considered unapologetic and "tell-it-like-it-is."
More so used for literal day to day bitcoin news, Daily Bitcoin Podcast highlights the most recent concepts surrounding the arena of this specific cryptocurrency. In addition to being one of the best bitcoin podcasts, there's also a host of other topics they consider, such as top ICOs, Zcash, NEO, Ripple, and many other digital money spheres.
You'll be getting more of a debriefing on the most recent news and current events that surround the bitcoin market, as well as the entire world of cryptocurrencies. That being said, it's more of a newsy kind of podcast that generates literal daily updates on the way bitcoin is evolving, especially by way of newer, more versatile markets.
Hosts Gary LeLand and Tony Cecala make Crypto Cousins a vast array of discussions on the nature of the crypto world entirely. Although that sounds broad, don't be alarmed, for bitcoin is among their most discussed topics.
Note that Crypto Cousins shouldn't be utilized for trading or investment strategies, since it's more useful for the ownership, understanding of, and newfound realities behind this new form of currency. They're among the few bitcoin podcasts that actually warn of the risks in investing, offering more of a broad overview on how best to conceptualize their future entirely.
Giving strategies to help you navigate the blockchain space, while also harkening on the necessities of the crypto world, The Bitcoin Knowledge Podcast pretty much says what it is: among the best bitcoin podcasts around.
While it might not be your typical podcast, as shows are more or less intended to be on interviews and in-depth examinations into the culture of cryptocurrency, it's still got a huge following. Since it is a show based on interviews with some of the top names in the business, it's not too difficult to see why it's gaining listeners daily.
Before jumping into this one, I'd like to note that The Bitcoin Podcast Network is a bit longer (exactly 100 minutes) than your normal podcast, but if you're one with more time on your hands and a little more guile for cryptocurrencies in general, than it's the spot for you.
These guys are PhDs with business consultant credentials and a mind for making a tangible money out of digital currencies. It's a sharp and interesting perspective on the reality behind blockchains, but at its core obviously rules bitcoin in of itself as a form of primary content. That's why it's among the best bitcoin podcasts as it points out the most beneficial ideals as individual topics of discussion across a vast library ranging to somewhere near 140 episodes.
This show is one of the bigger, more popular names in the bitcoin podcasts universe, as it's been around since the Mt. Gox insolvency and still continues to thrive today. CryptoSpendthrift is more for regular bitcoin traders and users, but that doesn't mean you can't find some top notch news on the industry, since every episode ends with special tips and concepts needed to rule the bitcoin space.
Cameron hosts this rather casual, chill podcast for a fun take on blockchains and the cryptocurrency market as a whole. Not everyone will enjoy it, but every episode is a chill session of education on the world of blockchain and beyond. If you want to get simplified, understandable info on cryptocurrencies from one of the best blockchain podcasts for beginners, CryptoSpendthrift's is for you.
Created from the very face of bitcoin, Andreas Antonopoulos, Let's Talk Bitcoin Network is by far one of the most necessary bitcoin podcasts to listen to and follow. Antonopoulos is known for having written books, appeared in shows, and has many different blogs contributing to the very best BTC news around.
Aside from having a host that's quite nearly the king of BTC news, Let's Talk Bitcoin also has 10 different affiliated shows across its own network. There's plenty of news and info to gather on bitcoin and blockchains beyond. Since being initiated in 2013, the podcast has a vast array of topics spanning well over 340 episodes, continuing still to evoke a sense of unlimited wonder in the form of bitcoin possibilities.
A subset under the aforementioned Let's Talk Bitcoin podcast, Bitcoins & Gravy takes us down a completely different road of blockchain information and opens up a new terrain of cryptocurrency much less traveled. Hosted by the likes of John Barrett, the show adds a tinge of southern feel and comfort to the bitcoin podcasts community, which surprisingly adds a level of personality to the field.
Especially for the beginners, Bitcoins & Gravy is unlike any other on this list, for it gives simplified newscasts and lets newbies to learn the roots of cryptocurrency without being utterly confused to death.
It's one of the few 2018-released bitcoin podcasts that lands here for it's eccentric nature and insane episodes; Coin Talk. It's definitely got the craziest cover pages imaginable, lending credence to its very mentioning here, in addition to an immense library of episodic wonders detailing the unlimited depths of bitcoin uses. Not only that, it's also got a different kind of personality as compared to its rivals.
Hosted by Aaron Lammer and Jay Caspian King, Coin Talk delivers a different angle on the crypto community by way of weekly discussions and, often more so, random educational jokes on the industry in general. It's definitely an acquired taste, yet that doesn't mean the show is hampered by too much humor. I'd honestly consider it best for newbies, since their joking nature is awesome for easily learning the way around the culture.
Carter Thomas's Coin Mastery is no doubt one of the more investor-friendly podcasts with episodes that tend to be associated with money management in the field of cryptocurrency and the reality of venture capital investments with bitcoin. That's why it's one of the most popular crypto podcasts, best watched on their YouTube channel of the same name.
If you want to learn how to make money off bitcoin without actually owning it, Coin Mastery is your most profitable channel and source for information. As they say:
"a place for anyone interested in profiting from the digital cryptocurrency world of Bitcoin, Ethereum, Litecoin, Ripple, Monero and more."
You heard it from them; plus, being run by a top name investor and marketer like Carter, it's no wonder they're the one-stop shop for all investor-related discussion concerning the market of bitcoin and beyond.
product review
About the author
Thinking in nodes of progress, futurism, science, culture, and existence. I experience life in a number of ways, pertaining to mathematical concepts mixed with rich flavors of art.
Reader insights
Be the first to share your insights about this piece.
Add your insights