A Step-by-Step Guide on Selecting the Most Suitable White-Label Cryptocurrency Exchange Platform
White-Label Cryptocurrency Exchange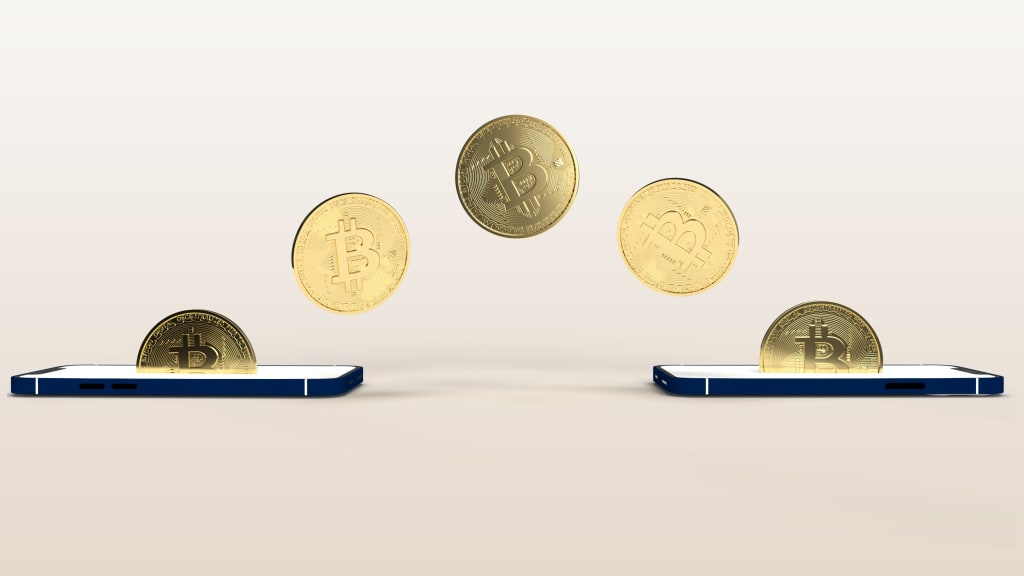 The cryptocurrency industry is rapidly expanding and presents a plethora of opportunities for businesses and entrepreneurs to offer a variety of services for digital asset users. One of the most crucial elements of this ecosystem is the crypto exchange platform. These platforms allow for the quick and secure trading of cryptocurrencies and often serve as the entry point for business minds to emerge in the crypto-verse. However, building a successful exchange from scratch is a complex and challenging task, requiring a user-friendly interface, robust security measures, and adequate liquidity.
For businesses that require an on and off-ramp for their platform, white-label cryptocurrency exchanges have aided a more efficient and cost-effective solution. These exchanges can be set up quickly and provide a ready-made infrastructure for businesses to operate on. However, with so many providers in the market, it can be overwhelming to choose the right one for your business.
To navigate this decision-making process, it's important to carefully consider the specific needs and goals of your business. Factors such as security, liquidity, user experience, and customization options should all be taken into account when evaluating different white-label exchange providers. By structuring your research and evaluation process in this manner, you can find a provider that aligns with your business objectives and ensures a seamless and secure trading experience for your users.
This blog explains the key requirements and factors to consider for choosing a suitable white-label solution for the crypto exchange development to give cryptopreneurs a clear aspect of the pre-development process.
Creating a White-Label Crypto Exchange Platform: Essential Requirements
Features
When considering a white-label solution for crypto exchange, it is important to ensure to customize the add-on features that are advanced, market-based, and user-driven, along with the necessary features to make trading easy for users. One of the key features to look for is the ability to exchange fiat currencies for digital assets seamlessly. Another important element is a powerful Matching Engine that can match bids and ask for orders quickly and efficiently.
In addition to these trading options, it is also important to consider other services and features offered by the white-label solution. For example, price charts and analytical tools for trading pairs can provide valuable insights for users, and logging user data can help with compliance and reporting requirements. It is also worth considering other features that users might find useful, such as leverage trading, spot trading, OTC trading, funds management, market orders, and limit orders.
When researching available options, it is important to consider all of these features in order to find the best white-label solution that meets the needs of your exchange and its users.
Supporting Cryptocurrencies and Interoperability
When choosing a white-label solution, it is important to consider the supported currencies. Not all exchanges support all cryptocurrencies, as they need to be linked to different blockchains' APIs in order to facilitate trading. This means that if you want to use a specific cryptocurrency, it must already be included in the white-label solution, or you will need to find a team that can add it.
Many tokens in the market are ERC-20, which means they are based on the Ethereum blockchain. However, to offer a wider range of options, a flexible trading platform should be able to support multiple blockchains, including Solana, Cardano, and other ERC-20 tokens. This is known as interoperability, and it is a crucial feature for any exchange looking to offer a wide range of trading options for its users. When researching available white-label solutions, it is important to look for this feature in order to ensure that the platform is able to support the currencies and tokens that you want to offer to your users.
Technical Needs
When building your own crypto trading platform, one of the most important decisions to make is the technology that will be used to power it. Some exchange software has built-in support for advanced features such as margin trading, which can be enabled through the use of smart contracts. Additionally, a technologically advanced trade engine can reduce latency and make market orders smoother.
Another important technical aspect to consider is the transaction speed of the platform. The transaction per second (TPS) rate is a measure of how many transactions the platform can handle at once. This is particularly important for platforms that expect a high number of users, as a low TPS rate can lead to slow performance and user frustration.
Other technical requirements to consider include support for API integration and a multi-currency wallet. These features allow for seamless integration with other systems and easy management of multiple currencies, which can be crucial for an exchange that offers trading in a wide variety of digital assets.
Budget
When building a crypto exchange, it is important for blockchain developers to consider the various features that can make the platform user-friendly and efficient. However, it's crucial to also keep in mind the budget for the project, as some exchange software can be quite expensive.
To avoid overspending on crypto exchange software, it is important to determine the budget beforehand and then compare it to the starting price of the different white-label solutions available. This will give you a sense of the additional costs that will be incurred for integrating additional features. Based on this, you can decide which white-label crypto exchange will be the most suitable for your project.
Additionally, if you have a limited budget but still want to offer a simple exchange service, it may not be necessary to pay for a feature-packed white-label exchange that gets great reviews. For example, if you only want to offer bitcoin to fiat exchange, a more basic solution may be sufficient. It's important to consider the specific needs and requirements of the exchange before making a final decision.
Key Factors to Consider for a White-Label Cryptocurrency Exchange Platform
The above are the key aspects, but that's not all. Below, you can find additional aspects that can help you determine if the solution is suitable for your business case or not.
Liquidity
When choosing a crypto exchange platform, it is essential to ensure that it has access to adequate liquidity sources, so buyers and sellers can get the best prices. Features such as Market Maker, Matching Engine, and APIs to external exchanges can provide deep liquidity to the exchange. When researching available options, it is important to check if the platform has these facilities for providing liquidity to its users. A good crypto exchange software should also have access to diverse digital currencies such as bitcoin, Ethereum, bitcoin cash, and other digital assets
Scalability
A white-label crypto exchange must be able to handle high trading volume without imposing exorbitant fees on users. It should also be scalable to accommodate any sudden increase in transactions. Additionally, it should be able to handle trading a significant number of digital assets in a trading pair at the same time, even when the transaction volume is not high. To achieve this, the exchange should have a robust infrastructure that includes fast servers and 100% uptime, even at high traffic volumes. This is essential for building a reputable exchange that users can trust.
Security
Safety and security is a crucial aspects of any crypto exchange. The exchange should have the necessary measures in place to protect user data and ensure maximum security for transactions. This can include two-factor authentication for added security, as well as cold wallet storage for the safekeeping of crypto assets. It's important to choose an exchange that offers these security features to ensure the protection of users' assets.
User Experience
A user-friendly interface is essential for any software, including crypto exchanges. A well-designed platform with a user-friendly interface provides a seamless trading experience for users, making it easy to navigate and trade digital assets in a hassle-free environment. When choosing a crypto exchange, it is important to prioritize a platform that prioritizes user experience and security above all else.
Customer Support
With an estimated 300 million crypto users worldwide, the majority of the market is still relatively new to the space. To effectively serve this customer base, it is important to have a comprehensive, 24/7 customer support system in place that caters to a wide range of languages and regions. Additionally, working with a reputable white-label cryptocurrency exchange provider can also help alleviate the burden of support and customer service.
Ease of setup
Using a white-label cryptocurrency exchange can provide a faster time-to-market and cost efficiency compared to a custom-built solution. However, it is important to consider the ease of setup and support provided by the provider. Before purchasing a white-label solution, it is crucial to evaluate factors such as the availability of setup services, the quality of documentation, the resource requirements for development, and the customization options offered by the provider. This will help ensure that the white-label solution is the right fit for your business needs.
Which White-Label Crypto Exchange Platform to Choose?
When choosing a white-label cryptocurrency exchange, it's important to select one that offers the right features and meets your project requirements while also being cost-effective. Selecting the best development can assist you in developing exchanges using white-label solutions, customizing them, and creating a high-potential platform. With the current trends in crypto exchanges, there are numerous leading white-label crypto exchange solutions offered by many companies. So, choosing the best company will enable you to gain an excellent white-label solution to engage in crypto exchange development.
Reader insights
Be the first to share your insights about this piece.
Add your insights