5 Golden Rules That Every Crypto Investors Should Follow to Protect Their Investment Beyond COVID-19
Top Rules To Keep You Sustained In CoronaVirus Pandemic in the cryptocurrency Trading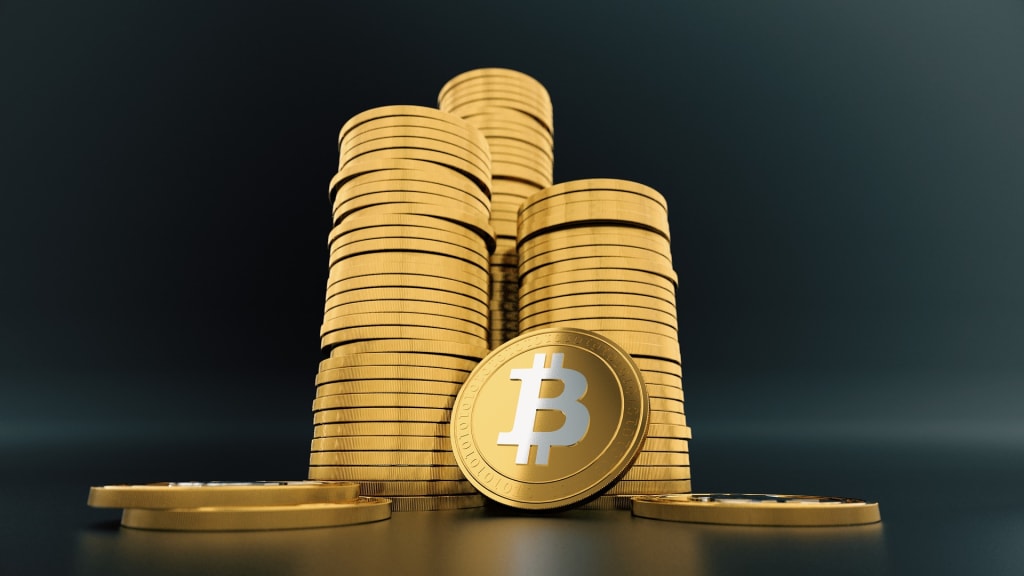 Economic shockwaves at the epicenter of a global pandemic triggered at the Wuhan market in China have put the world economy in disarray. With 1.12 billion people forced to live in extreme poverty owing to considerable job losses, people are staring at their savings and counting on them for sustenance. But the sad part is that even savings are getting diminished with the problems like global lockdowns, fewer business opportunities ravaging corporates and businesses, and diminishing job openings to accommodate rising skill supply.
That said, the cryptocurrency market has ended up as a savior for many who likely see that these problems will stretch further and they need alternate solutions for survival. But even after the DeFi boom, ETH showing a bullish trend, the season of ALTCoins setting by and other cryptos like BTC setting the exchanges on fire, if you intend to not end up losing everything by your reckless investment adrenaline at the cryptocurrency exchanges, here are a few key 5 rules to follow to overcome the crisis and ensure a rolling-bank account.
Top Rules To Keep You Sustained In CoronaVirus Pandemic
Resume Your Investment in the Retirement Plan
There is always a regressive approach that most individuals follow when a crisis hits. That's what happened when the global economic crisis in 2008 took the world by storm. Sadly, that's what is happening in 2020 after the Coronavirus Pandemic. A saving or hold back mindset has been prevailing which could be detrimental in the long run. The crypto market has been seeing a bull-chase lately with DeFi boom and people getting a significant return of 20x to 200x for investing in the liquidity pool like Uniswap or DeFi protocols like AAVE, Synthetic, Compound, and MakerDAO. The BTC market and stable coins like Tether (USDT) have been going strong irrespective of the disruption. With that said, you should continue with your investment in ETH, DAI, Bitcoin, Monero, or other cryptocurrencies that are most likely to fly this season. Crypto online business will shoot for the moon and investors must be ready to embrace the flow and continue with their investment in the market for consistent regular returns.
Setting up Emergency Fund
It is good to have an emergency fund at the backdrop to mitigate the volatility of any kind. If you have been doing this from the last financial crisis of 2008, keeping a six-month nuclear winter fund, it is a good going initiative. Since this situation is apparently worse than the nuclear winter. But with record-high unemployment and there is no scope for revival anytime soon, it wouldn't be a foolish approach nevertheless to save those funds in the cryptocurrency market by investing at the exchange. Do not go reckless nonetheless, since the cryptocurrency market is volatile and you should have considerable knowledge to milk this cash-cow. Keeping a part of the fund as easily accessible money anytime would always be a good idea, but for long-term sustainability or survival strategy, follow the rule of judicious investment in the crypto market.
Money or Fiat as the Dominator
Fiat will be the dominator and especially dollar until and unless we replace the petrodollar with Bitcoin. That said, a global crisis would likely increase the value of dollar bills. That's what is likely happening and it would be good to keep enough cash at your behest to buy devalued assets. If you want to exploit crypto online business, there are many cryptocurrencies that are likely to fall sooner and you can invest in the pairs like BTC-USDT. By hiring expert financial advisors, first, understand the trends and make sizable profits from their moving average prices. There's enough opportunity for arbitrage at maximum DeFi projects where you can use the ETH to make better gains. Just discuss with your financial advisor and learn how you can exploit the changing values of different cryptocurrency assets at different exchanges and make money out of it. But, for anything that you wish to do, the need for fiat will always occupy the center-stage, thus, making fiat as the grandmaster of everything in investment.
Invest in Cryptocurrencies
There is a reason to believe that people have advised investing in cryptocurrencies, especially Bitcoin(BTC). The reason for that is since it is scarce and there's a high demand for this cryptocurrency, you always profit from the investment. Besides, Bitcoins are not influenced by political situations, wars, or economic policies of the government because of its decentralized nature. So, investors have a reason to say when they speak of hedging against BTC. It is the most stable form of investment that you can undertake at present.
Diversification is the Key
It will never be a wise choice to invest in just one cryptocurrency if the market is bullish for the same. On the contrary, anticipate based on past records and new projects that will power up the cryptocurrency. Break your investment portfolio into sizable proportions and invest in more than two to three top cryptocurrencies that are doing good in the market. Crypto online business is picking up pace in India during the pandemic and you must not restrict yourself to just one portfolio for regular consistent returns.
Conclusion
The cryptocurrency market is highly volatile and it would be advisable for anyone to follow the trends and then invest in the market. Do not be driven by the trend or if your near or dear one is doing the same and they have profited from the approach. The first and only rule for the best investment is to read about the market and invest based on the insights you gather. Only knowledge can outsmart foolishness and recklessness. In these challenging times, anyone can get reckless but you should keep your rationality and farsightedness in check before investing in crypto online business.