10 Best-Rated Books on Bitcoin
Whether you're a certified expert or hopelessly lost on the subject of virtual currency, we all could stand to learn more. Check out the best-rated books on Bitcoin so you can show off your knowledge to friends and family!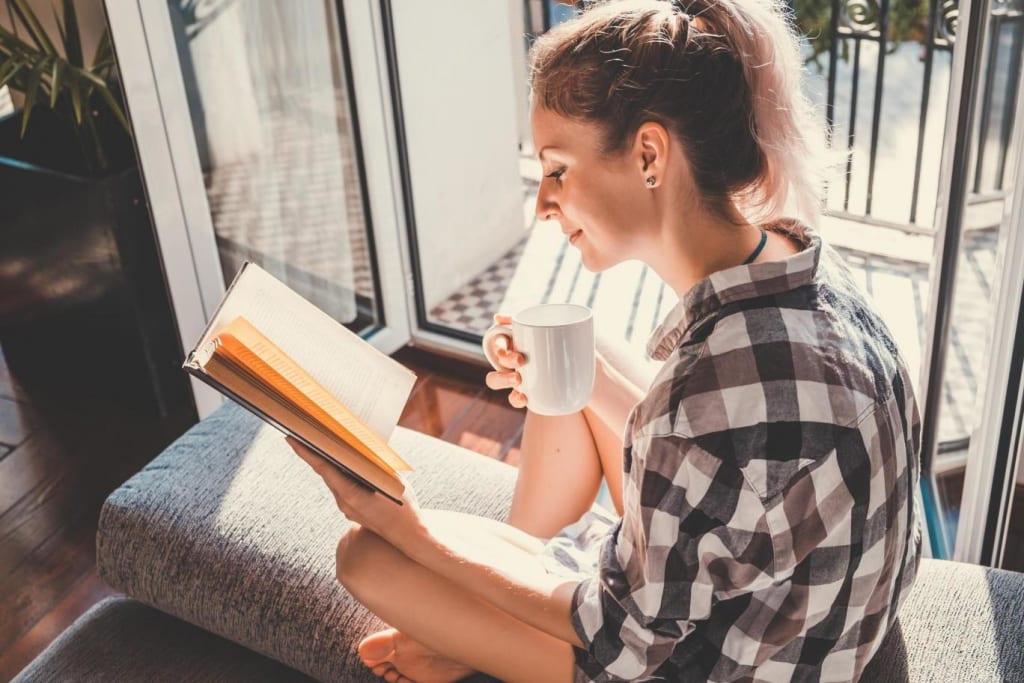 If you're like most people (including myself, for a time), every time you hear the words "Bitcoin" and "blockchain," you nod and squint your eyes to make it seem you know those subjects like the back of your hand. You might even throw out an incredibly vague and general statement that, while potentially true, offers no real value. "It certainly will affect the economy in the long-term," and "It's the way of the future, other money simply can't compete," were my favorite go-to's. Truth be told, I didn't even know if those were true, but it sounded like they were.
As a topic that is most likely sticking around for a while, it would behoove you to try and learn about blockchain technology and its applications. You could do this by listening to the best blockchain podcasts for beginners or learning the top strategies to navigate blockchain, but nothing beats a good book. The best-rated books on Bitcoin can be relied on to help, so I have gathered them below and give you the option to pick the right one for you.
Available on the Amazon Kindle or paperback, Mastering Bitcoin: Unlocking Digital Cryptocurrencies is written by well-known Bitcoin activist Andreas Antonopoulos. Host of the podcast Let's Talk Bitcoin, Antonopoulos is also a teaching fellow of digital currencies at the University of Nicosia. Clearly, he knows what he's talking about.
Perfect for the technologically unaware, Antonopoulos uses stories, analogies, examples, and code snippets to highlight complex technical concepts. He also goes over the foundations of Bitcoin while going into detail on its decentralized network, peer-to-peer architecture, transaction lifecycle, and security principles. An Amazon #1 best-seller with a majority of five-star ratings, if you're looking for information on the virtual currency, this is a great place to start.
In the history section of the best-rated books on Bitcoin, Nathaniel Popper's Digital Gold covers the background and provides a timeline for the creation and evolution of the virtual currency. The New York Times journalist writes through the perspectives of the movement's colorful central characters.
It goes over the major players involved, none more interesting than Satoshi Nakamoto, the creator of Bitcoin. What makes Nakamoto interesting is the fact that—spoiler alert—he's not a real person. Satoshi Nakamoto is a pseudonym. The real name and identity of the inventor of Bitcoin are not known to the public. Imagine that: a billionaire designer of one of hottest technologies in the world and no one knows who he is. I won't spoil anything more, but the book is chock-full of unique details and timestamps just like that one that. It's garnered 92 percent four- and five-star ratings from reviewers, so you know that buyers are satisfied.
Don't let the word "dummies" stop you from reading this one, as it applies to all of us more than we would like to admit. Alan T. Norman is a well-respected author who has made a career from explaining intricate technical concepts and systems. Some of his works include Hacked, Cryptocurrency Mining, Blockchain Technology Explained, and Cryptocurrency Investing Bible. All of his works are rated relatively well but this book takes the cake with being an Amazon #1 best-seller and having 84 percent of reviews being four or five stars.
Norman explains the overarching principles of Bitcoin and goes into detail as to how you can make money off of it. So if you're seeking to get rich quick from the best-rated books on Bitcoin, this is the one for you. He gives you tips on where to keep your Bitcoin (how to choose a secure wallet), how to buy Bitcoin, and what investing in Bitcoin should look like.
Paul Vigna and Michael J. Casey decide to tackle Bitcoin's overall impact on global economics but make it less daunting to read than it sounds. The Wall Street journalists (which is a big plus in the reviews) make the claim that digital money is poised to launch a revolution. This uprising will reinvent traditional financial and social structures and be entirely different from the world of paper money, according to Vigna and Casey.
They warn that Bitcoin has its benefits and negatives, however, it is the future. So whatever you do, don't ignore it and think it will go away. The Age of Cryptocurrency tells you what to expect with the upcoming cyber-economy and how to be ready for when it comes. Those of you who are fearful for what Bitcoin may become in the future and feel unprepared, I recommend this for a quick glance or two.
You can probably guess the audience for this one. One of the best-rated books on Bitcoin in terms of investing, Chris Burniske, founder of Placeholder Ventures, a New York firm that specializes in cryptoassets, and Jack Tatar, angel investor and advisor to startups in the cryptoasset community, author this one. Cryptoassets offers the advantage of having two perspectives from the opposite ends of the investing world.
Tatar, being an investor, and Burniske, being a creator and entrepreneur, detail the specifics of Bitcoin and other cryptocurrencies from two different investing standpoints. The overwhelmingly positive reviews note how the authors work in tandem exceptionally well. Their wide-ranging advice includes tips on how to navigate inevitable bubbles and manias, how blockchain technology may distort your current portfolio, and they provide guides on how to exchanges, wallets, capital market vehicles, and ICOs. You know what they say, two opinions on Bitcoin make a right (pretty sure that's the saying).
With a title that some definitely relate to, David Gerard explains why it feels like Bitcoin can seem like it's out to get you. Gerard's snarky and witty voice make learning about Bitcoins fun, easy-going, and less frightful than you may imagine. He dives into the history of Bitcoin, how blockchain technology works, and a case study on blockchains in the music industry. The main point of emphasis for this book is that Bitcoin and blockchain are not all about technology, they have strong psychological attachments as well. His writing style is impressive enough to have 80 percent of Amazon reviewers score this book with five stars.
A simple guide to the basics of Bitcoin, this is a good choice for those who truly do not understand technology. Of all the best-rated books on Bitcoin, this may be the easiest and most understandable to follow. It's perfect for my mom who consistently asks me how to do things on the computer, which includes her asking me how to get rid of "screens" after she's done using them (I've shown her the red X maybe ten times).
Back to the point, Sam Patterson explores the basics of how people can interact with Bitcoins: buying, selling, and investing. So any family member or friend you have who doesn't "do" technology that well, but wants to learn about Bitcoin to make money, should be given this book. The Amazon reviews back up this claim, with a good portion of them recommending this as your first read if you're learning about Bitcoin.
The "ultimate guide on the world of Bitcoin" lives up to its name. Any question you could have regarding the virtual currency is answered in only 64 pages (Kindle Edition). It's a quick read that goes over topics like the history of Bitcoin, how it works, how to buy and sell it, what mining is, who controls it, how it's valued, etc. Ikuya Takashima outdoes himself with this manual on everything related to Bitcoin.
Most reviews emphasize the practicality and simple approach by Takashima as being the best assets of this book. You could get it, finish it, and be much more knowledgeable about the digital money landscape in a single day.
What's more fun in the literature world than an A to Z guide? Nothing, plain and simple. If you prefer your best-rated books on Bitcoin to be in alphabetical order AND teach you the basics of digital money, look no further. From The Blokehead Series, the experts on simple how-to books, comes their edition on Bitcoin. Blokehead discusses Bitcoin protocol, how mathematics plays a role in the currency, and how you can best utilize it to benefit you. With a four-star rating on GoodReads, you can trust this Blokehead work.
Along with having a catchy name, this work from Conrad Barski and Chris Wilmer is one of the best-rated books on Bitcoin. Bitcoin for the Befuddled explains everything you would want to know in a humorous style and tone. It even includes a full-color comic explaining Bitcoin concepts and has a glossary of terms for easy reference that 82 percent of Amazon readers enjoyed so much, they gave it a five-star rating. At the very least, it would work as a great dictionary for the cryptocurrency world.