10 Apps That Let You Earn Cryptocurrency
Drop that mining rig! These apps that let you earn cryptocurrency are the easier way to get some more coins into your Bitcoin wallet.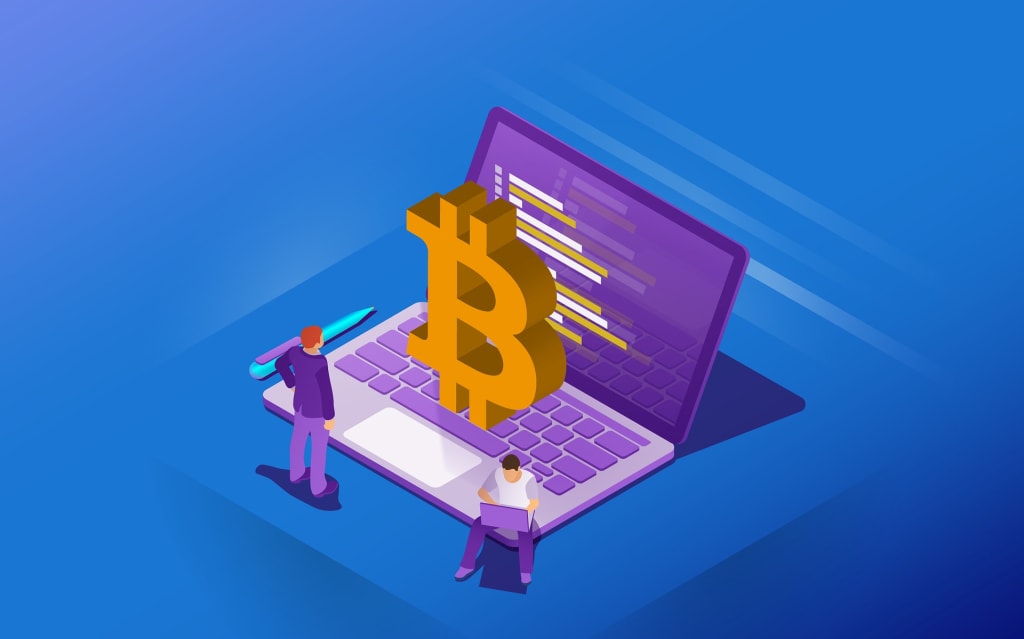 Everyone loves the idea of getting little more crypto in their wallet—especially if they don't have to buy it. In the past, the only way to earn more cryptocurrency was to mine it. As apps and dapps become more popular, people are starting to look for more ways to earn crypto.
Lately, a lot of apps that let you earn cryptocurrency have been hitting the markets. Some of these apps help you earn Bitcoin for gaming, while others will give you similar currencies in exchange for other tasks. Either way, these apps are a great way to earn some free money.
The new onslaught of cryptocurrency apps that let users take a slice of crypto home with them is helping bring blockchain technology to a new wave of people. Want to join in on the crypto fun? Try these apps, and enjoy earning cryptocurrency faster than ever before.
One of the most popular apps that lets you earn digital currency right now is Sweatcoin—and I've personally tried it. This app lets you earn a new digital currency called Sweatcoin whenever you go for a walk outside.
As you walk, the app clocks in your footwork on a mobile device. Every 1,000 steps is 0.95 Sweatcoins. You can choose to cash out on Paypal, spend the coins on offers from sponsors, or buy Amazon gift cards with them.
This app tends to drain battery quickly and the prizes earn slowly. However, it's still a good app to have if you're new to crypto and want to get some stuff for free.
Most people are members of the gig economy in their spare time. You might make a little money on Lyft, Fiverr, or even through Amazon's Mechanical Turk program.
That's all well and good, but did you know you that there are apps that let you earn cryptocurrency through mini tasks? It's true. Earn.com is one of the bigger freelancer marketplaces to pay its workers in Bitcoin.
This platform is pretty impressive in terms of freelance offers. You will probably find this bitcoin app that every crypto lover should download to be a good source of income. That is, if you're serious about it.
LBRY is one of the newest apps to help content makers get a little cash. As the name suggests, it's an app that's trying to become a major cyber-library based on a decentralized platform.
If you love to write, you can upload your writing to LBRY. LBRY will then let you sell your content (and buy others' books) using a digital currency called LBRY Tokens. Depending on how well you can do, this could be a lucrative way to make extra cash without a middle man, something not easily found within the publishing industry.
Currently, Steemit is one of the most famous apps to let you earn cryptocurrency out there. Its claim to fame is paying article writers in Steem, then giving others the ability to tip people who write outstanding content.
People have earned quite a bit of Steem through careful article posting, and so far, it's a dapp every crypto fan should know about, proven to have some real life value. That said, this is definitely a "writer's currency." So, if you aren't good at writing, you may want to look elsewhere.
If you don't feel like working in order to earn that sweet, sweet Bitcoin, I totally get it. A company called Bitcoin Aliens produces tons of games that let you earn cryptocurrency. Blockchain Game is one of their most popular apps, and it's super twitchy.
This game is a lot like Tetris, so if you love the idea of getting paid to stack blocks, you're going to adore earning Bitcoin through this. Whoever said playing games doesn't pay didn't check out this company.
Do you love the idea of doing micro tasks on Mechanical Turk? Storm lets you do similar micro tasks while earning Bitcoin. This cool platform is a global marketplace that pays people to perform small tasks that aren't quite intensive enough for a regular job.
You can use this app on your iPhone, your Android app, or just through your laptop. Earn money wherever and whenever you desire, and get paid in Storm Tokens, Bitcoin, or Ethereum. How cool is that?
In a world where quality journalism and news updates tend to be less-than-stellar, finding good reporting is becoming a rarity. DNN, also known as the Decentralized News Network, is a decentralized platform that rewards both readers and creators with cryptocurrency.
Creators get paid for making quality news. Readers get paid in digital currency for backing up the news that is posted by creators on DNN.
Most people had at least one time in their lives when they wanted to tip someone for being helpful, answering a question, or just being a bro. BitforTip is an app that lets you be the helper people need on the net.
Using this platform means that you'll hunt for information on the web, often for small slices of Bitcoin. Standard micro tasks on this platform will earn you anywhere from 30 to 70 cents. Everything counts in large amounts, though.
Blocklancer is yet another freelancing app that gives would-be miners a way to get paid in the digital currency of their choice. This freelance site has secure financing, thousands of gigs every month, and can be access through a variety of mobile devices.
If you love freelancing, try out Blocklancer. You might just like it.
Most of the apps that let you earn cryptocurrency for tasks tend to focus on earning Bitcoin, but what about other digital currencies? Ethlance is one of the first decentralized freelancing platforms that pays people in Ethereum.
A little fun fact about Ethereum you didn't know is that it is slated to overcome the market cap of Bitcoin. Just saying, this might be a good platform to join if you want to make a little extra digital currency.
About the Creator
Riley Reese is comic book fanatic who loves anything that has to do with science-fiction, anime, action movies, and Monster Energy drink.
Reader insights
Be the first to share your insights about this piece.
Add your insights