Zendaya's Tommy Hilfiger Collaboration Is Everything
Late Review of TommyxZendaya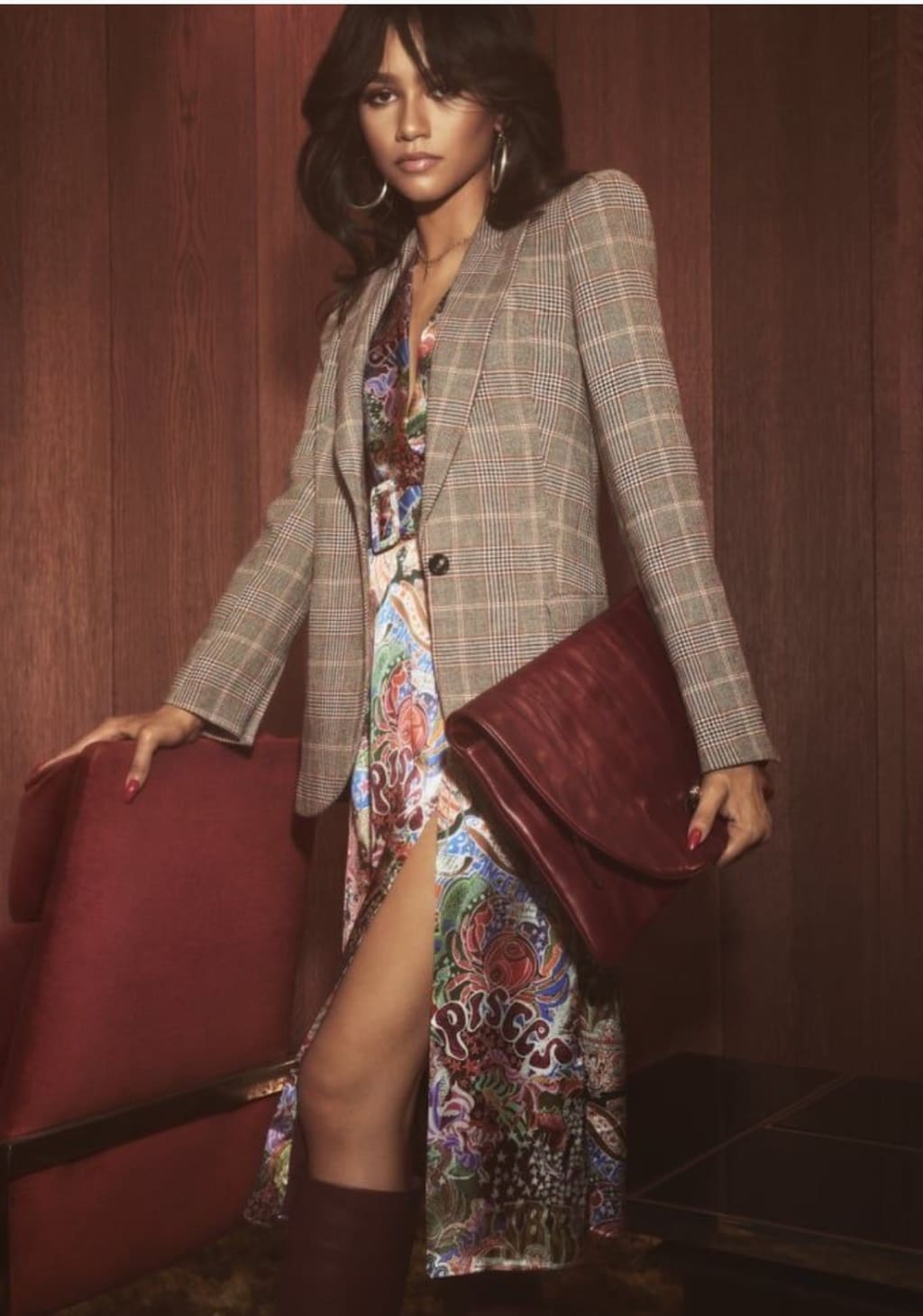 It's no secret that 22 year old actress Zendaya is a fashion icon, from her crimson red thigh highs at Paris fashion week to her metallic dress at the 2016 Met Gala. Zendaya also recently appeared on the cover of Vogue, where she looked stunning and talked about her new TV show. Zendaya is an amazing actress with a beautiful singing voice that she recently showcased on "All For Us," which is a collaboration with British singer Labrith for her TV series Euphoria on HBO. But she is also a fashion icon, and now the new global women's ambassador for Tommy Hilfiger. Tommy Hilfiger released his final collection of TommyxGigi with model Gigi Hadid back in February of 2018 who, for a while, was the face of the brand. Tommy Hilfiger went on to announce that he is collaborating with Zendaya on a capsule collection in October of 2018. The collection was released this spring.
While we see Zendaya mostly on our screens this isn't her first time being a part of making a brand. In 2016 she released her own clothing line Daya by Zendaya, and also made a collection with the online clothing store Boohoo. She clearly put her experience to use in the collection, because The clothes are breathtaking, and I can see Zendaya and every woman wearing each of the pieces. The clothes are the kind of clothes you'd see in a fashion magazine, and you wouldn't even flip over it, because they are so beautiful. I also believe the photo above would be an amazing cover for vogue or maybe a coffee table book of Zendaya's best looks.
Zendaya of course pulled every look off with bangs and a dewy makeup look. But the clothes don't just seem to be for gorgeous actresses, and instead are for the everyday woman who wants to be and feel confident. The collection steers away from the strict red and navy blues we usually see on Tommy Hilfiger, and instead the collection has a wide range of shades from burgundies to bright yellows. The fabrics of the collection give off a 70s disco vibe that isn't too loud, and instead done in a tasteful manner.
One thing that's very prominent about the collection is that it is not for one women or one occasion. Like Tommy Hilfiger said, when teasing the collection it "celebrates self expression, individuality, and empowerment." Some looks are perfect for going out with friends like the Zendaya curve loose leg jeans paired with the whole crew neck sweater. While the Zendaya halter neck dress is for slaying the conference room. With only black models who have kinky and curly hair, the collection screams 'melanin queens,' especially with one of the models wearing a floral head wrap.
In closing, this collection is a real winner for Zendaya and Tommy Hilfiger, and I hope to see more fashion lines from Zendaya. In the future I would love to see Zendaya walk the runway in her clothing line like Gigi did, because she does have that model vibe to her, but I know she's a busy woman, and that's not her priority. Hopefully this collection will still be around when I get older and get some money, because I would love to walk into my first job sporting those white satin trousers.