Yeezy = Unfashion
Why, apparently you don't need classical education in fashion if you want to 'design' nude tights. Or, you know, to be an expert at anything, for that matter...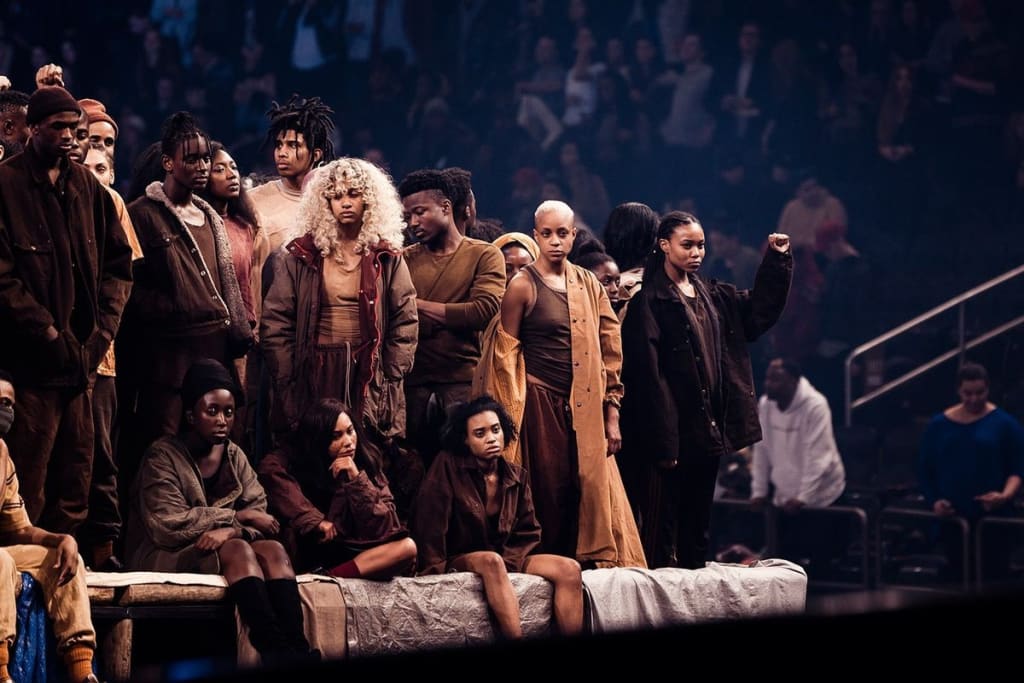 While a lot of artists have been branded by the concept of misunderstood genius, I doubt that Kanye is one of them.
Don't get me wrong — I love fashion. But this isn't it. I am also all for innovation. Again, not how I imagine it.
The way I see it the design is simply nothing special. I, as one does, kinda expect more for the amount of money he charges for a single pair of unremarkable sneakers than 'nothing special'.
The first collection I saw was the one in Four Freedoms Park on Roosevelt Island. The models a forest of nude soldiers, clad in nylon or baggy pants that looked too comfy to be outside in. That was season 4 of the bland wall-paper colour sample ranging from cream to dove-grey. Pieces ranged from skin tights skirts paired with bras to baggy sweater dresses. All this in ordinary well tried out cuts and lines.
Most designers have a concept in thought for each season or explore more topics and prints and colour schemes throughout a year. You can barely distinguish the Season 1 Collection from the other later ones.