Women's Trendy Summer Outfit Ideas 2020
From the weather, you can tell that summer is nigh, which means that it's time to update your wardrobe for the sweltering season.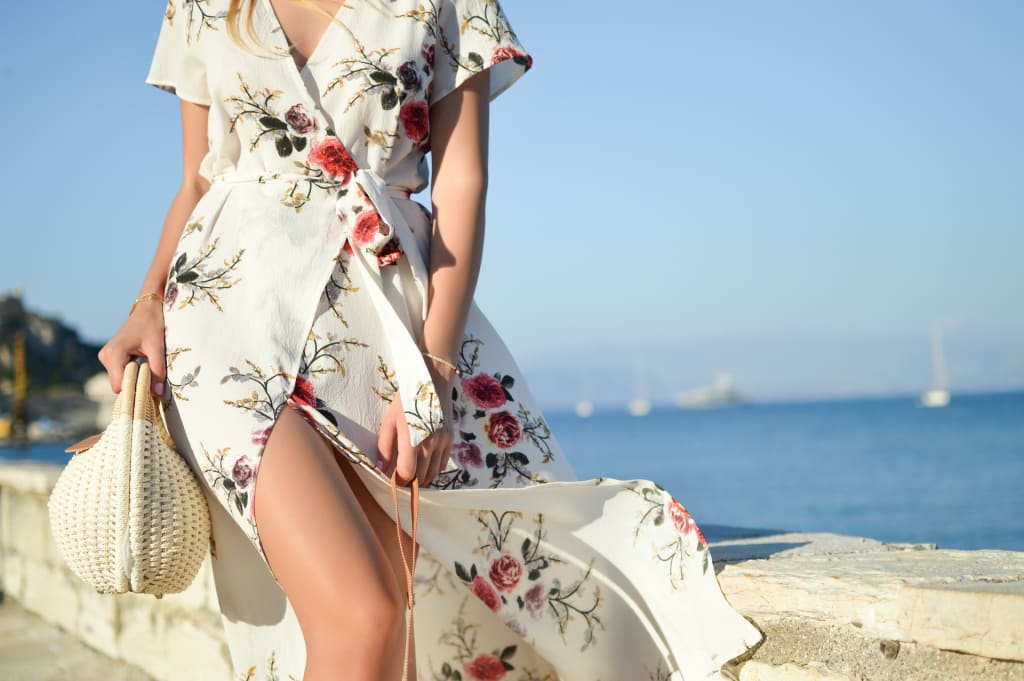 There are probably plenty of items in your closet that you can repurpose for the summer, but you'll need a few new pieces, too. To buy the perfect items, you need some style inspiration. Take a look at several trendy outfit ideas for the summer. With the right fashion choices, you can make sure that this is the best—and most stylish—summer of your life.
High-Waist Bottoms And a Crop Top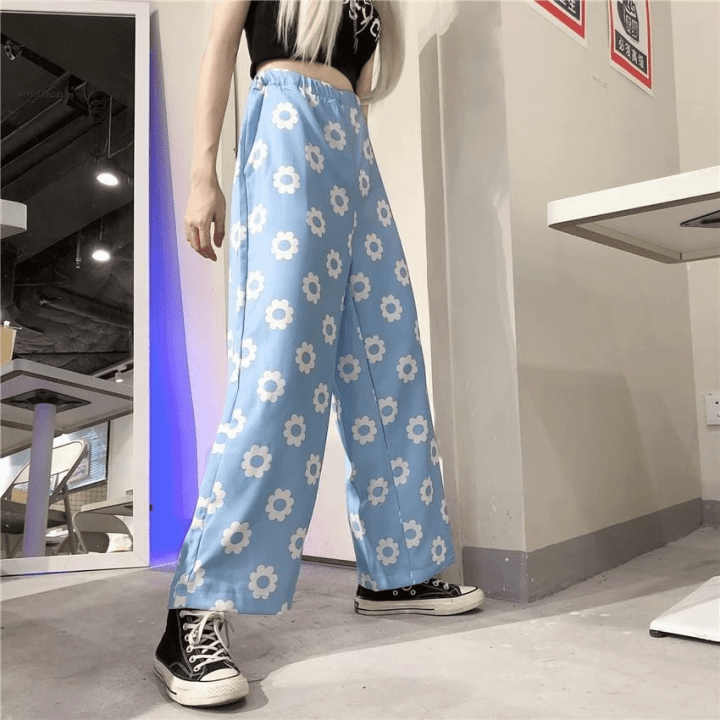 The combination of high-waist bottoms and shirts with a short, midriff-baring hem is still in vogue. The look is a new classic, and it's especially well-suited for the summertime. Better still, you can use your imagination. If you're headed to the park, then consider a high-waist skirt or skort and a feminine crop top. For a more down-to-earth, grunge-ready ensemble, consider cutoff denim shorts with a high-waist and a vintage crop. Maybe you can cut off your favorite band tee. Another option is to wear loose, wide-leg trousers with an eye-popping print and a contrasting cropped tee.
The key is to keep an eye out for lightweight fabrics and pieces that will keep you cool beneath the summer sun. Cotton and polycotton blend tops are some of your best options, although there are countless varieties depending on your outfit for the day. A lacy top might do the trick with lightweight linen pants, for example. Don't forget to pick out footwear to match. Fortunately, high-waist bottoms can look phenomenal with just about any shoes, from funky Converse sneakers to chunky platform heels.
Throwback Dresses
If you hadn't noticed, the '90s are back with a vengeance. Fortunately, only the best of 1990s fashion has made the cut for 2020. One of the most popular items is a simple floral dress. Baby doll dresses are best, especially when you pair them with thick-soled Mary Janes or combat boots—of course. Bring back the days of "Blossom" and Clueless. To show off your sassy side, you should absolutely add a fun hat, such as an on-trend sun hat or one of those funky flower hats for which the decade was so well-known.
The Perfect One-Piece Wonder
One-and-done outfits are on-point for any season, but they're particularly ideal for summer style. A jumpsuit, for example, is a breezy alternative to your summertime dresses and formal ensembles. When you're headed out to a party, whether it's a birthday bash for your bestie or late-night cocktails with your crew, you need something special that's not too much for the occasion. Enter the jumpsuit, which can stand in for long gowns, maxi dresses, and menswear-inspired outfits. There's nothing hotter than an all-black jumpsuit, for example. It's incredibly slimming, and it can make you look like you spent a ton of money on a perfectly tailored piece even if you snagged a fantastic deal.
Looking for something short and flirty? You can still wear a one-piece wonder. Instead of a jumpsuit, opt for a chic romper. Rompers serve the same purpose as jumpsuits, effortlessly taking the place of your traditional summer outfits. A cute polka dot romper is the perfect stand-in for a summer mini dress. At the beach, you can wear a striped romper brighter than the noon-day sun. Headed out on a date with your handsome man? Try a sleek black romper with a pair of statement heels.
Denim, Denim, Denim
When it's hot outside, you can't go wrong with a classic. Denim shorts are just right for almost any summer event. Hitting up the festival circuit? Distressed denim is the perfect anchor for a fun Boho outfit. Top it off with a crocheted crop top and a flower crown—of course.
Hanging out with your friends? All you need are jean shorts and your favorite tee. For maximum comfort, think about something baggy and loose. A retro tee will score you extra points. Everyone loves a funny graphic tee. Pick out something with a humorous message or a picture that speaks to your personality.
Cute in Camo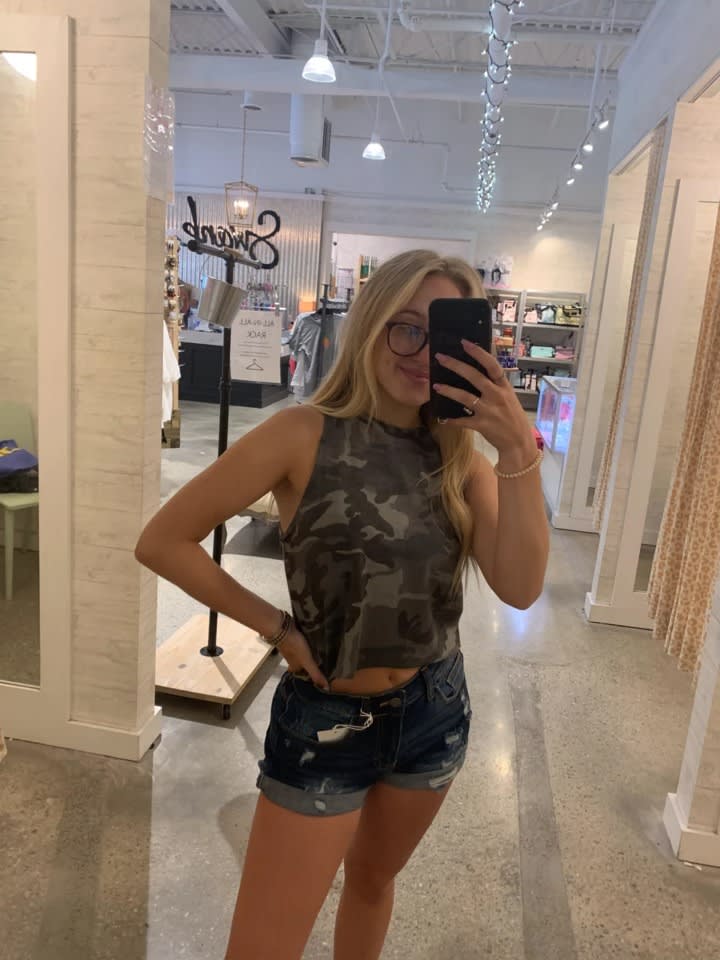 Camo is the go-to print for the summer. You may not be spending all of your time in the woods, but you can look like it. Don't worry, though. You won't be invisible in a cute camouflage print. On the contrary, you'll stand out wherever you go.
Camouflage joggers are perfect for trips to the gym or camping weekends with your friends. That's a picture-perfect fit! However, you can enjoy a picnic in the park with your boyfriend or pack up for the beach, as well. If joggers are a bit too hot for the temperatures, then just search for camo shorts in a style that you love. Bicycle shorts are big this season, as are sexy little running shorts. You can wear them when you go out for a job or when you're going out to the local pizza place.
A camo tank top is an edgy addition to your summer ensembles. Wear it with jeans to keep your look casual. Grunge up your aesthetic by paring a camo top with a denim skirt or a black mini. Try it with leggings, as well, for the perfect athleisure outfit.
Why don't you share some of your favorite summer ensembles? We could all use some style inspiration to beat the heat!