Women's Guide: What can you wear with denim jackets?
Women's Guide: what can you wear with denim jacket?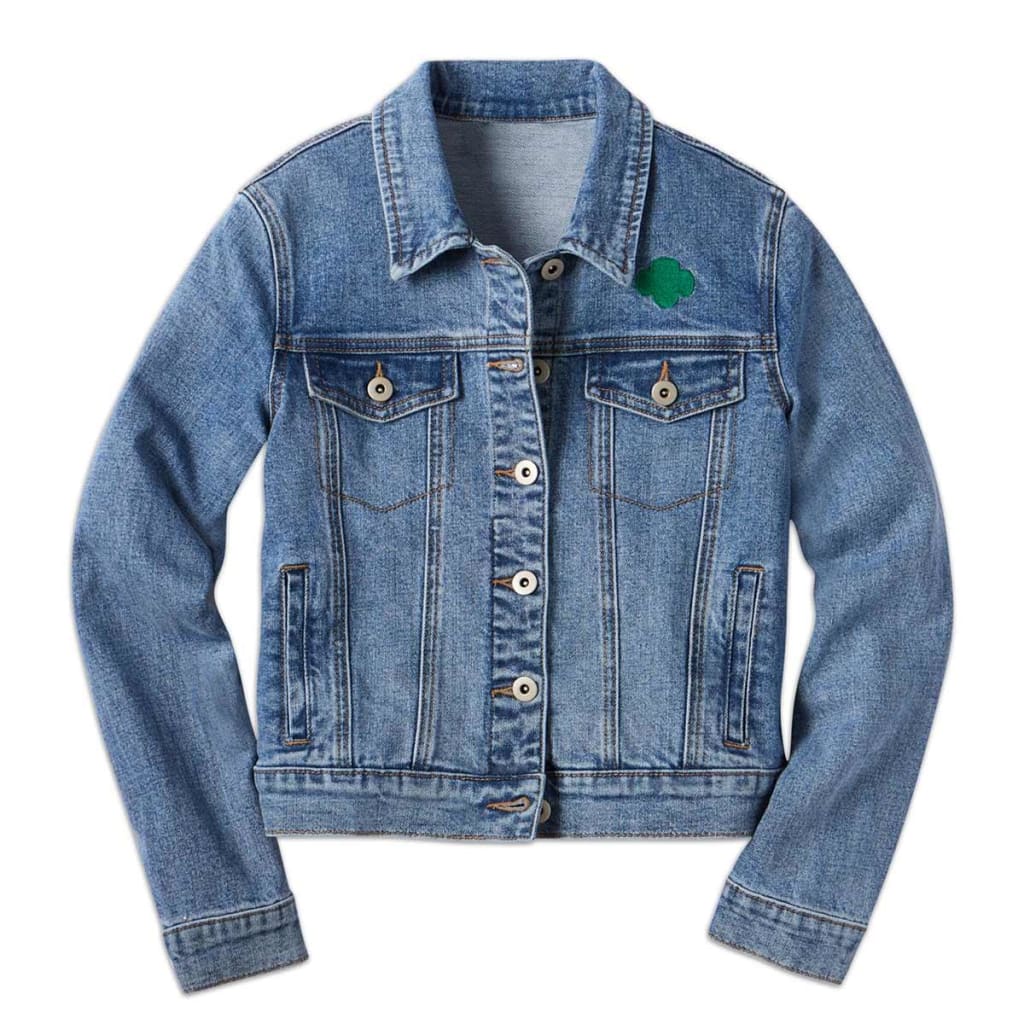 Do you know the denim jacket is the preferred choice of fashionistas for an easy, casual look? Owing to its versatility with different seasonal costumes, the denim jacket is the ideal go-to outwear for females. A typical jean jacket is a woman's best friend. This detailed style guide will provide you with few outfit innovations if you seek the right outfits to wear with a denim jacket.
The Importance of the Denim Jacket in Women's Casual Fashion
When it comes to casual feminine style, nothing can get better than the beauty and adaptability of the jean jacket for women. You can pick the denim jacket from the cupboard whenever you are unsure what to match with an outfit, and you will not regret it. Though leather jackets offer perfect versatility and style, contrasting leather vs. denim proves that denim jackets can be matched more easily with all types of clothing.
How to Wear a Denim Jacket?
If you look for denim jackets in stores or online, you will get various denim versions available to buy. You can also try the following options:
Denim Jacket with Dresses: The Figure Admiring Combo
Nothing feels more girlish than a dress. Every lady has a range of dresses in her cupboard. The good news is that your denim jacket matches well with all kinds of dresses.
Matching denim jacket with a Maxi dress.
Matching denim jacket with a blazed short dress.
Matching denim jacket with a pencil dress.
Denim Jacket with Different Pants
Almost any kind of bottom pairs well with the denim jacket. Fitted style pants in diverse materials are a good option for chic casual looks.
Denim jacket with joggers.
Denim jacket with white jeans.
Black oversized denim jacket with ripped jeans.
Denim jacket with bell-bottom pants.
Short denim jacket with high-waisted pants.
Denim jackets with leather pants.
Using a Denim Jacket as a Cover in Winters
There is no definite rule to use your denim jacket as an outermost layer. Also, it can be worn over winter tops and coats for extra warmth and style. Read on the few options below to pair your denim jacket in winter.
Denim jacket over a hoodie.
Denim jacket under the winter coat.
Trench coat over a denim jacket.
Wearing Denim Jacket as a Top
You should not worry about tops when your denim jacket can be buttoned up to form an attractive top. If you are looking for what to wear with a denim jacket-styled top, go for midi and maxi skirts, blazed jeans, or an outstanding printed palazzo pant.
Blue Denim Jacket
It is the most basic among all. Most women like a blue jean jacket. Its adaptability is unmatched and available in many washes, at affordable prices, and in all sizes. Match the volume of a long skirt with a fitted denim jacket.
White Denim Jacket
If you do not like blue denim or if you have one and want to grow your collection of denim jackets, you can go for a women's white denim jacket. It is clean and hard and will raise any outfit. You can also use it as part of a color-blocking strategy. If you do not prefer bright white, you can go for a printed version. Women's white denim jacket is slightly more shiny than blue. Hence, it pairs beautifully with a silky blouse and black pants.
Black Denim Jacket
The other kind of denim jacket is the black jean jacket for women. It gives a downtown-cool vibe to any costume. However, it can also provide a versatile wear-anywhere layer. Wear it over a loose hoodie to turn leggings and sweats into a real dress.
Oversized Denim Jacket
Even though denim jackets top seasonal trends, there are more fashion-forward versions out there. If you want to try something new, you can go for an oversized style. A longer silhouette is super-favorable over a body-con knee-length dress.
Distressed Denim Jacket
If a plain denim jacket does not suit you, maybe a distressed version would be preferable. A ripped-all-over-jacket dress is a good option in this style.
Cropped Denim Jacket
If you have a small frame or simple oversized silhouettes that are not your choice, then go for a cropped denim jacket. Expose your curves with a smaller silhouette.
Sleeveless Denim Jacket
It can be a really fun covering piece to add to your cupboard. It is also the ideal DIY solution for a jacket whose sleeves have turned too short. You can try a denim vest over a jumpsuit.
Summing Up
The denim jacket never goes out of style. Thus, it should be a must in every woman's cupboard to pair several types of outfits in every season. Do not hesitate to experiment with different colors and combinations with the denim jacket to make a personal style.
Reader insights
Be the first to share your insights about this piece.
Add your insights