How to wear boyfriend denim jacket?
How to wear boyfriend denim jacket?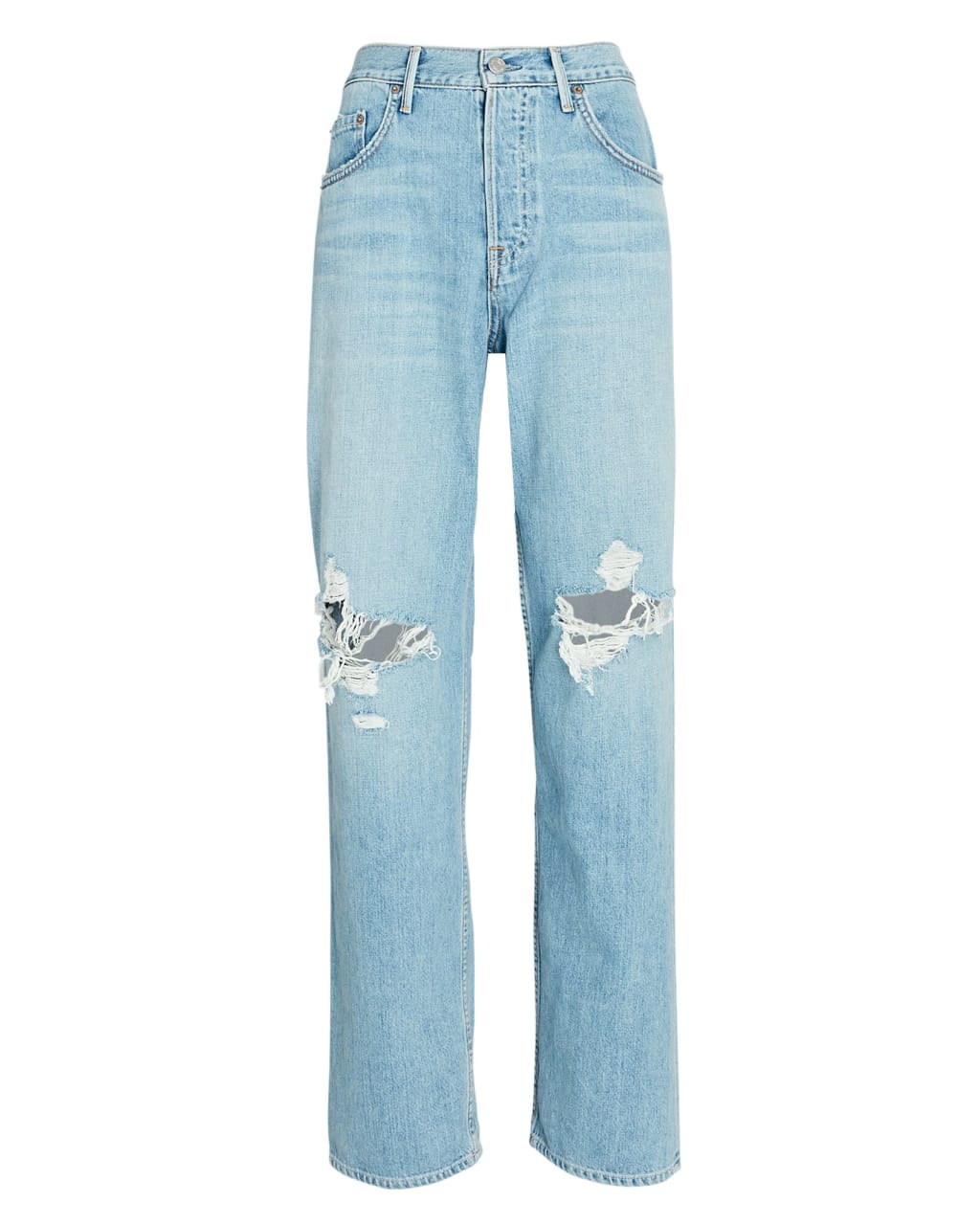 You can achieve a stylish and cool look by adding a boyfriend denim jacket! You can pair it with light or dark paired tees and fitted jeans to look highly fashionable. You can add a boyfriend jean jacket to your wardrobe and get rid of indecisiveness on a dull day! Read this blog to the fullest to gain all the tips and be a fashionista in your group. Make sure to try out these outfits & what you can do with a boyfriend jean jacket. Keep reading it till the end to make sure, you try out these tips once you get done with this blog.
Here is a list of things you can do with a boyfriend jean jacket
Flannel Plaid Shirt & Black Jeans
The flannel plaid shirt looks quite casual and tops the list of street outfits, and when you pair it with a boyfriend denim jacket, it seems pretty aesthetic. Adding ankle heels and oversized denim jackets is in fashion without being too tedious to manage.
Blue Boyfriend Denim Jacket with Black Scoop Neck Lace Top
Wear ripped with a black swoop necklace top along with blue boyfriend denim. You will look chic and modern by wearing this outfit. All you have to do is to find the perfectly tight ripped jeans to accentuate your body but wear a large-sized denim jacket. You can wear dark-colored or white sneakers to complete the look.
Blue Oversized Denim Jacket with Black Midi Shift Dress
You can pair it up with a black dress and look sharp with pointed-toe heels. You will look elegant and graceful by pairing this outfit with an oversized denim jacket. A blue oversized denim jacket will never go out of style, and it is advised not to wash it as frequently as we do with other clothes.
Light Blue Boyfriend Denim Jacket with White Cropped top with boyfriend jeans
Looking simple is quite sexy as it shows you don't need to wear something fancy to look stylish. Wear a white crop top, high-waisted jeans, and white sneakers to complete the look. All you have to throw on or around your waist is a blue denim jacket.
Blue Denim Jacket with Black and White Striped Top
You can wear horizontal black and white tee with a blue boyfriend denim jacket. It's a comfortable and chic outfit for a typical outing. You can pair it up with heels and sneakers and look extremely casual on a picnic day!
Blue Boyfriend Denim Jacket with Crew Neck Knit Sweater
Look catchy by wearing perfect color combinations that will make you more relaxed than anybody in the crowd. Wear a blue over washed denim jacket with a crew neck sweater on an ordinarily cool and breezy day. Finish it off with a white low-top sneaker that looks quite fashionable and modern.
Blue Denim Jacket with Light Buttoned Up Shirt and straight pants
Light-colored button shirt goes quite well with a blue denim jacket when you pair them. You can wear stylish layers and pair them up with dark straight pants to have a clean look. It makes sure that you wear open-toe heels to look more modern and feminine.
Wear with Crew Neck T-Shirt & Star Printed Graphic Jeans
Wear a crew neck tee with a baggy blue denim jacket where you can focus on the jeans. The jeans are the main star of this outfit, so make sure you wear graphic jeans to look sharp. Try out this look and post on your social media handle.
Blue Faux fur Boyfriend, Denim Jacket with Black High Rise Jeans
If you want to give off a more feminine vibe with the denim, then you can pair blue faux fur with the black high-rise jeans. You will find that this outfit looks fantastic with black lace leather ankle boots to finish the outfit. Look like an elegant woman you deserve to look like with this blue denim jacket and faux fur-collared boyfriend denim jacket. This look will sweep everyone off their feets.
Denim Jacket with White Print Tee & Black Jeans
A denim jacket with a graphic white tee and black jeans will make you look taller and leaner. Wear it with white or black sneakers to look amazing with the rest of the outfit. You will look casual and comfortable. Try this look on for sure.
These are some of the best ways you can wear a denim boyfriend jacket, and you can pair boyfriend jeans for women with the boyfriend denim jacket to have a clean look!
We hope you liked this blog about how you can wear a boyfriend jean jacket and what can go with the looks. This blog will help you to become a trendsetter and a really fashionable individual. You can take on the world with having the right kind of clothes. Make sure to use the tips listed above & dazzle everyone with your confidence & euphoric energy.