Winter Fashion 2019
Here's what to wear...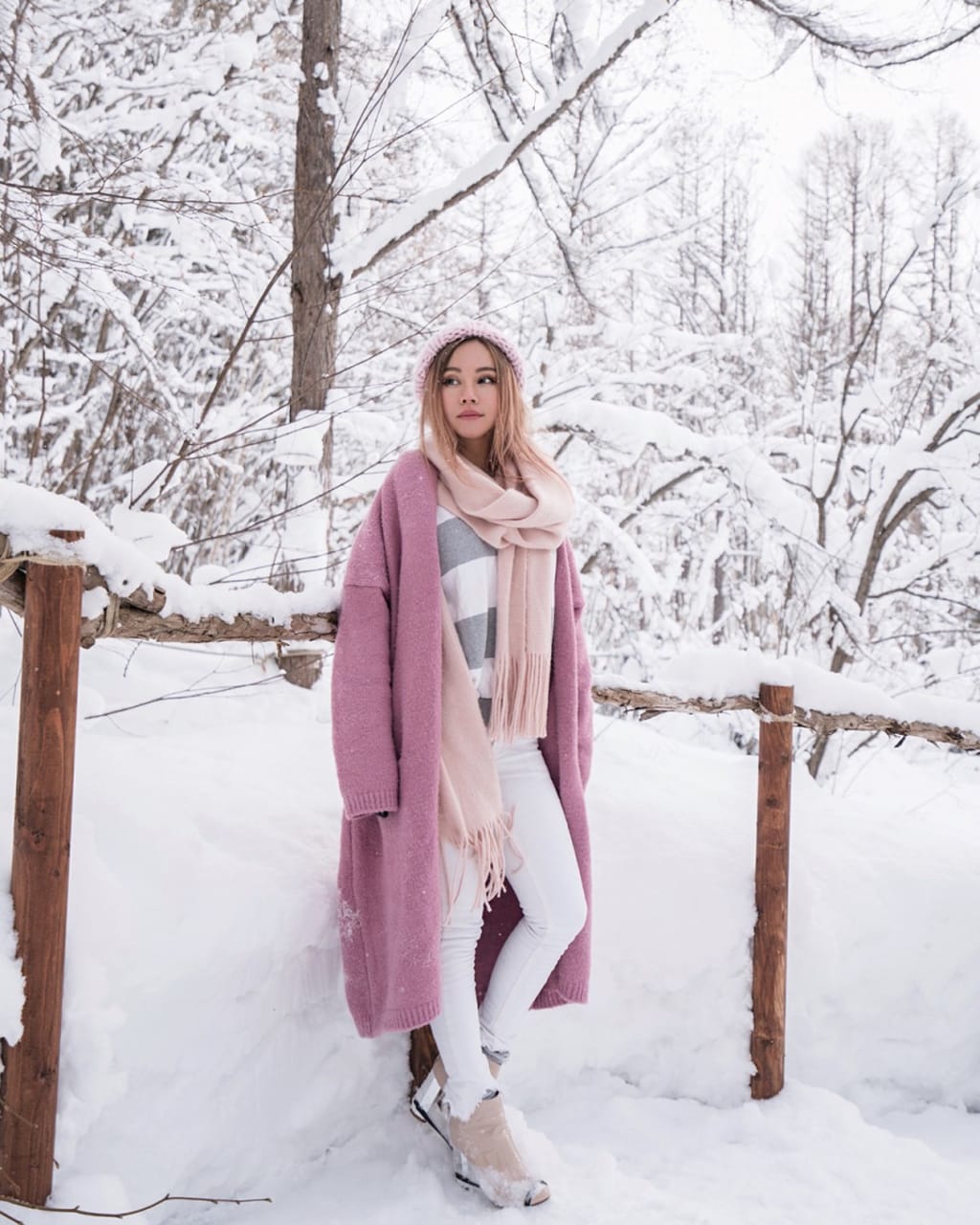 As the days are getting darker quicker and the temperature begins to drop, it's important to know what fashion statements are beginning to occur at the end of this year. In the year of trends such as bike shorts and blazers, animal print, and neon coloured everything, 2019 has become the year of mix and matching styles to create your own unique look. This year has allowed all demographics to perfect their styles while keeping up with the latest trends. Social media influencers like Love Island star Molly-Mae Hauge (@mollymaehauge) and Instagram famous fashion blogger Lydia Abraham (@fashioninflux) have already began to highlight the staple pieces you need for this winter, with many high-street fashion retailers plugging the same styles. So, what do us ladies wear this winter? Here's some outfit ideas for these chilly months to come…
Midi Skirt + Jumper combo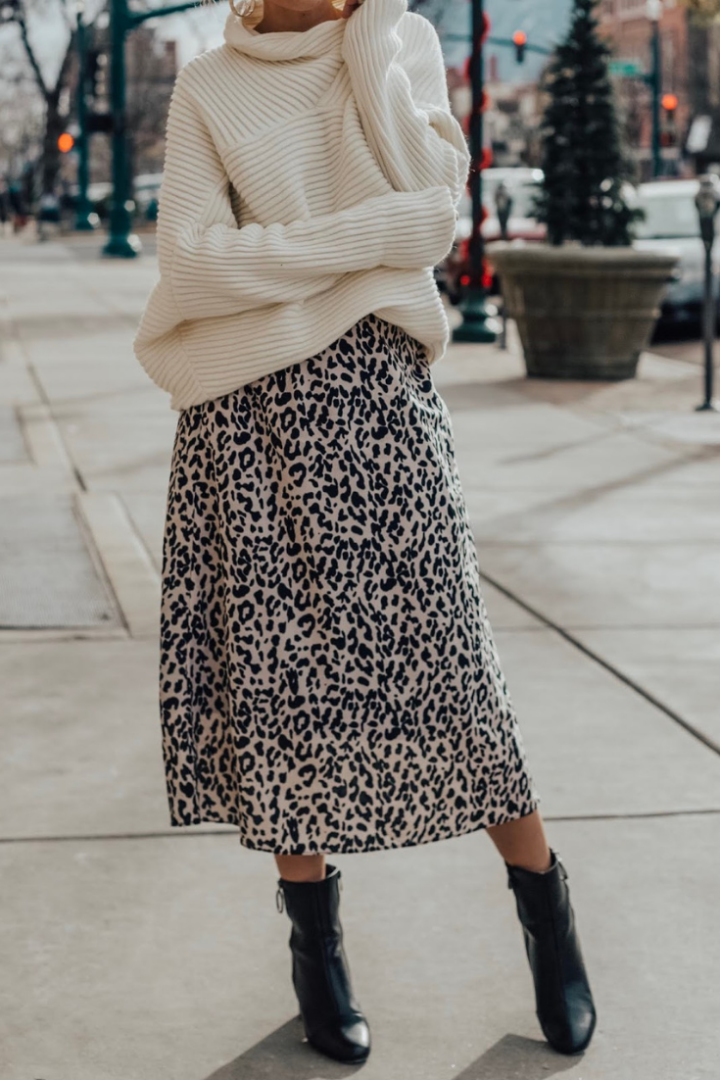 Whether it's a leopard print midi skirt—to maintain this year's fashion trend of animal print—or of a block colour fashion, the midi skirt and jumper combination has already become a winner for this winter. The midi skirt has already circulated throughout high-street retailers this year and became a staple piece during summer 2019. As the weather gets colder though, people seem to be keen to still involve this piece in their look. The juxtaposition of a cosy fitted/oversized jumper with the dressy quality of a midi skirt is the perfect style for this winter. The style above is taken from Pinterest.
Maxi Coat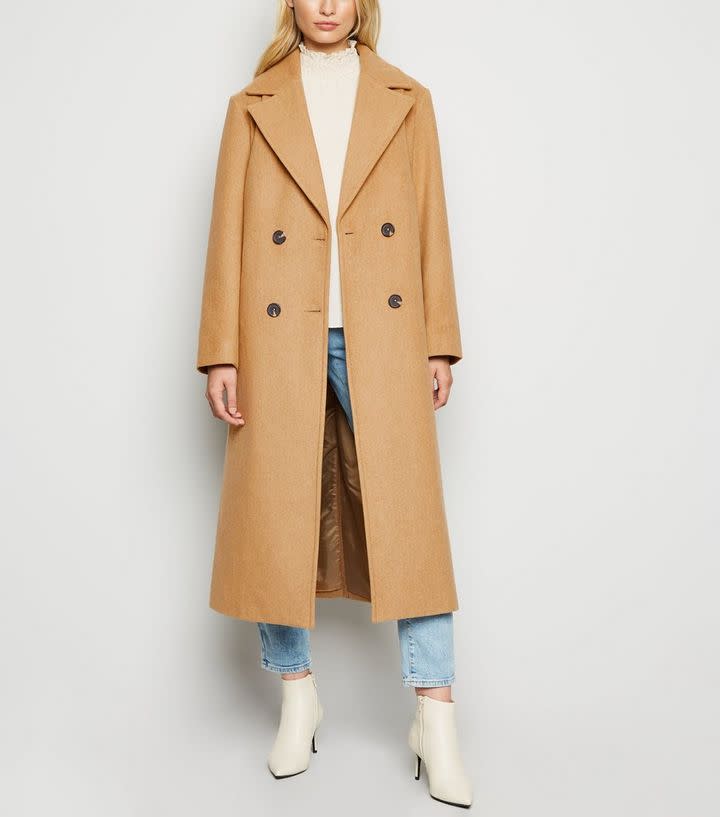 Typically, the maxi coat is a very versatile staple piece. With the effortless chic look being very popular at the minute, the coat can be paired with a plain tee, jeans (like pictured) and popular sneakers such as Vans®. This look can portray a businesswoman vibe, yet it still holds the minimalistic characteristics of an everyday look. However, for a classier style the coat can be a good accessory to a tight dress or a tight mini skirt outfit. Additionally, with the ever-growing popularity of the teddy coat these last two years, the hybrid teddy maxi coat is a perfect winter trend for this year, mixing a memorable style from last winter with a brand-new style. If you want to feel warm this winter while still maintaining your up-to-date style, then this is the coat for you. The style above has been taken from New Look official website.
Chunky Knits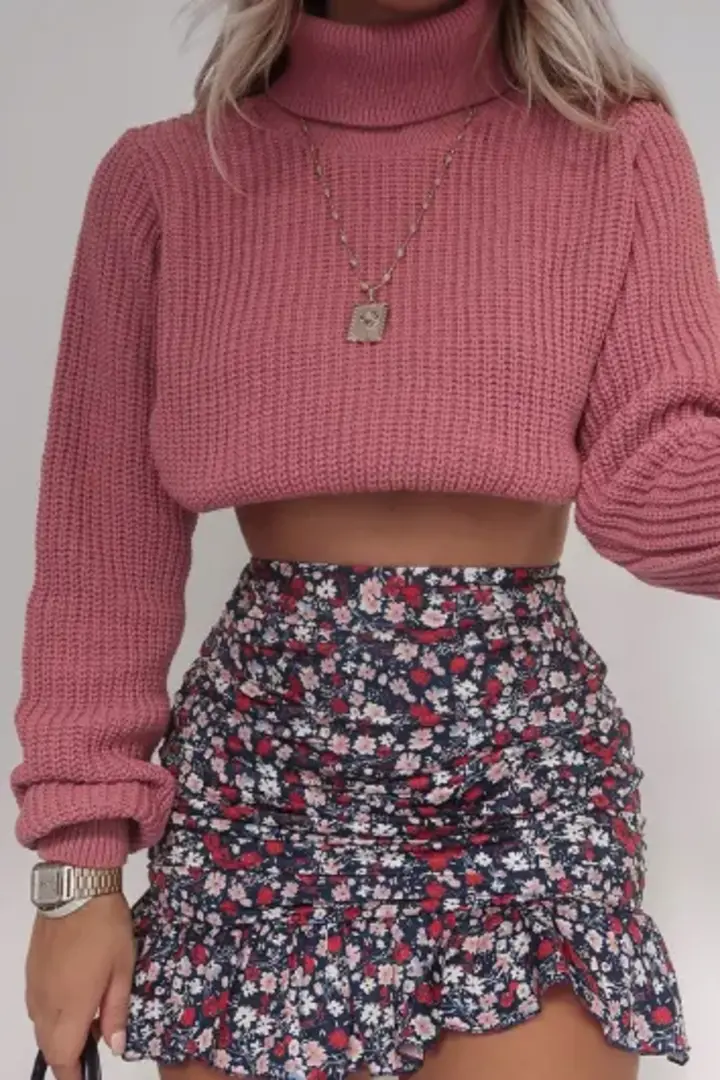 Year after year this fashion trend becomes more of a classic. Very obviously, this staple piece is going to keep you warm over the colder months so it's no doubt that the chunky knit needs to be at the top of your ASOS 'Saved Items'! With influencer Lydia Abraham (pictured above) recently releasing her own Autumn/Winter line with InTheStyle.com that involves a copped, ribbed and roll neck chunky knit, it's safe to say this essential article of clothing is adaptable to any style. Whether you want to partner it with a skirt, jeans or some trusty leggings that you know will keep you warm, a chunky knit is a must for this winter. Photo credited @fashioninflux on Instagram.
Tartan Everything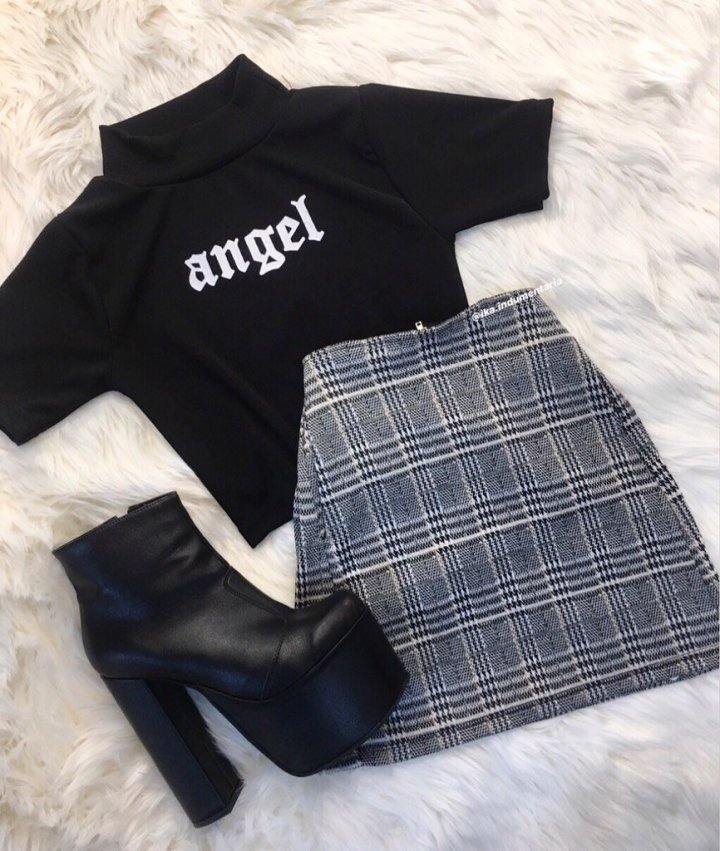 Timeless yet trendy, even to this day. This pattern can come in a variety of patterns and colours so you may find yourself in something bright and cheery this winter, or maybe a darker route to match your grunge appearance. Whatever your style, there's a piece of tartan out there for you. From skirts to blazers to scarves, this year tartan still remains a big winter winner. The print is so flexible that you can experiment with it and never get the same outfit twice. Here's some examples of how to style it; if you're looking for a more colourful style of tartan try the classic red, blue and white mixture in the form of a shirt, paired with jeans and heels to once again create the effortless chic style of this year. If you're looking for something darker, try a plain black tee with a skirt that involves a darker colour scheme (like pictured). No matter how you wear it, tartan is the go-to piece for this winter. Photo credited to @ika.indumentaria on Instagram .