Why Rolex watches are so expensive and precious
Rolex is one of the best luxury Swiss watchmakers, with sparkling elegance and versatility.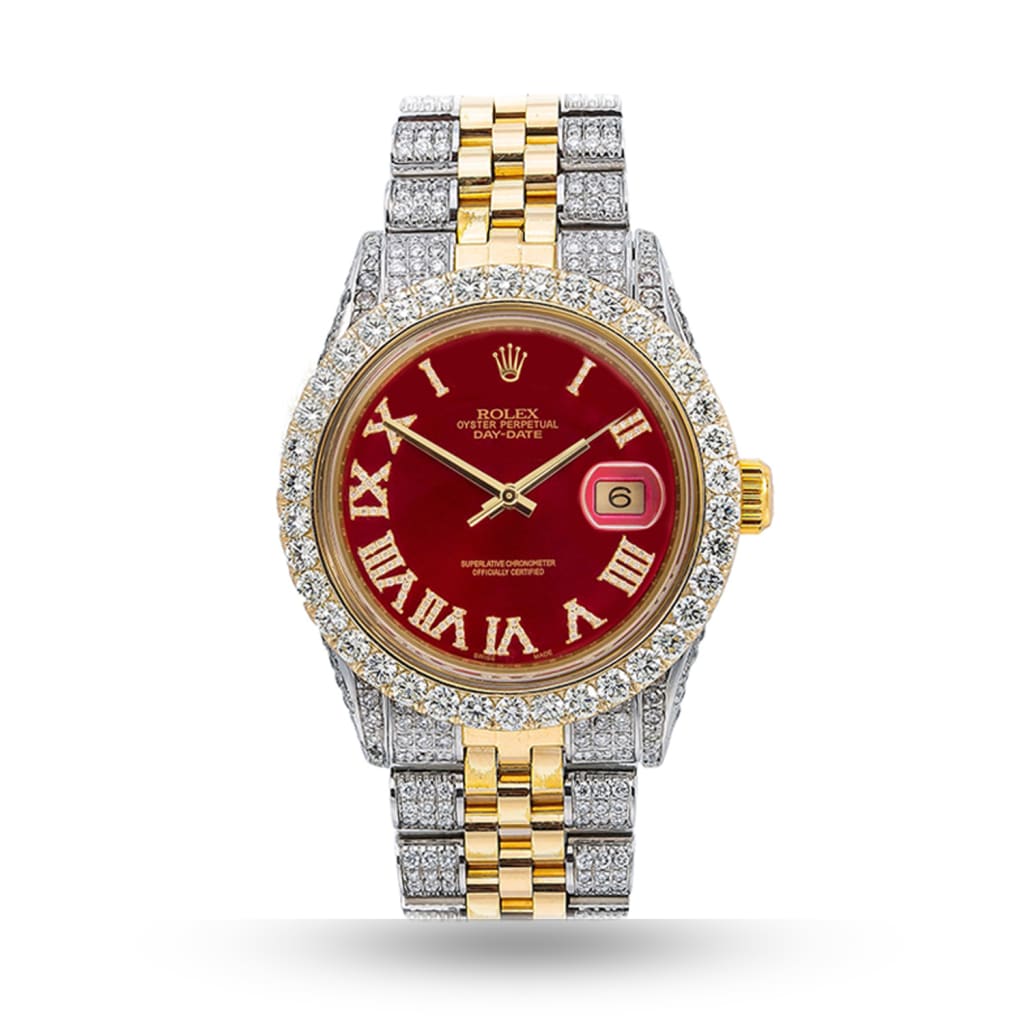 Rolex is one of the best luxury Swiss watchmakers, with sparkling elegance and versatility. The Pre-Owned Rolex have the most wonderful collections of Rolex. As a result, some people claim Rolex watches are only for people of a certain social class. However, have you ever wondered why Rolex watches are so expensive?
Pricing Parameters at a Simple Level
Rolex watch prices differ depending on the model and set. Rolex aims to make its watches open to all, but the resources and materials used in the manufacturing process must also be considered. These are only a few of the variables that go into watch pricing.
Dalton's Rolex 16610 was auctioned last year at the Fellows Auction House in Birmingham, England. The value of this Rolex Submariner 16610 watch was estimated to be between $80,000 and $120,000. About $3,000 will get you a luxury watch like the Rolex Oyster Date. Despite this, some high-end Rolex watches have starting prices that are equivalent to the Rolex 16610 watch that was auctioned.
We'll look at some of the reasons why Rolex watches are so pricey in the sections below.
The Most Important Variables in Rolex Pricing:
The use of stainless steel 904L in Rolex
Rolex offers its luxury watches a timeless, unrivalled style to set them apart from the crowd. This involves the use of 904L stainless steel, which is of high quality. This steel is much stronger and more lustrous than the standard 316L steel used by other watchmakers.
904L stainless steel is not only costly, but also difficult to produce. In 2003, Rolex began using this steel (also known as Corrosion-Resistant Super alloy) extensively.
Since all Rolex watches are manufactured in-house, the majority of existing tools and machinery were replaced in order to manufacture 904L stainless steel. Producing this steel form necessitates specialized skills and additional effort. As a result, most watchmakers continue to use 316L steel. As a result, Rolex is possibly the only watchmaker still using 904L steel.
Rolex has a world-class internal research and development department. Researchers and scientists work on experimental Rolex watches and production methods in a variety of specialist laboratories and facilities. Rolex must be certain that the best people are employed in these laboratories and facilities. As a result, they tend to conduct research on oils and lubricants used in their machines with highly qualified scientists in their chemistry lab. A stress evaluation room for monitoring watch movements, cases, and bracelets is one of Rolex's other unique features. A room with several electron microscopes and gas spectrometers is also available for research on metals and other materials.
Mechanization and Its Importance
Rolex, as one of the best watch brands with a high demand, has invested heavily in computers, the bulk of which are robots.
The company uses these robots in its master supply room to help with routine tasks like packing, retrieving trays containing components, and completing the assembly of Rolex watches. Furthermore, Rolex employs robots in the initial stages of watch polishing before human staff take over.
Despite the fact that Rolex employs a large number of robots in its manufacturing process, the tasks that machines and robots perform are relatively basic. Sorting, cataloguing, and filing are examples of these activities. In fact, most watch movements and bracelets are made by hand. To ensure high quality, watches are regularly double-checked and tested by humans before being sent to COSC for chronometer certification.
Rolex seems to subscribe to the "no cost spared" principle
The products are highly costly. Rolex, for example, uses 904L steel, which is miles ahead of most luxury consumer competitors, which use the less expensive 316L steel. By nature, 904L steel makes the watches harder, shinier, and more costly. White gold dials are common, and ceramic bezels are common. The numbers are often sandblasted platinum, and the movements and bezels are set with genuine gemstones. These are all costly materials in and of themselves.
Rolex has a "control freak" personality
The standard of Rolex watches is unrivalled, as previously mentioned and demonstrated (so to speak) when handling one. As compared to rivals such as Tag Heuer or Omega, they are a "cut above the rest." The high quality makes it clear that they are well worth the money. Rolex watches keep their value extremely well in the resale market, as long as they are authentic. Rolex produces about 800,000 watches a year.
As you'd expect from a luxury item, every step of the manufacturing process is meticulously monitored. For example, the Rolex bezel handles on certain watches must be so precise that the stones can't shift more than a quarter of a human hair from their ideal location. Rolex also has power over the melting of precious metals used in their goods, such as gold and silver. However, it, like every other QA device, will fail on occasion. Their icon, by the way, has a fascinating history. It's absolutely amazing.
Water Impermeability Testing
Rolex watches have exceptional water resistance which are also waterproof to a depth of 300 meters (e.g., Rolex Submariner watches). Each Rolex dive watch is normally put through its paces in pressurized tanks before being checked in the real world. Meanwhile, Rolex often uses a high-pressure water tank that has been specially re-developed by COMEX to test Rolex Deep-sea watches.
Rolex employs a large team of geologists to ensure that customers are always presented with top-notch luxury watches. These experts help with the purchase, testing, and positioning of precious materials such as gold and diamonds on a range of high-end models.
In addition, the business hires conventional jewellers to assist in the collection and setting of diamonds and precious stones by hand.
Rolex is known for being the only watchmaker that makes its own gold. This helps to understand why certain gold watches appear on lists of the most expensive timepieces. For their watches, Rolex typically refines 24K gold into 18K yellow, white, or Eve rosé gold.
Final thoughts
Rolex is favoured by those who want a deluxe shining star on their wrist because its watches are authentic, elegant, and have the necessary accuracy. However, making a Rolex is no simple task. Since the company must ensure the flawless quality of each watch, it takes almost a year to produce a new collection. They don't cut corners. The jewelry store in san Antonio Texas has a wide variety of collections and they have been operating since 1837.
Reader insights
Be the first to share your insights about this piece.
Add your insights