Who is ReplenishWear
This company was founded on the belief that businesses can improve the quality of life by providing eco- friendly, stress-free purchases.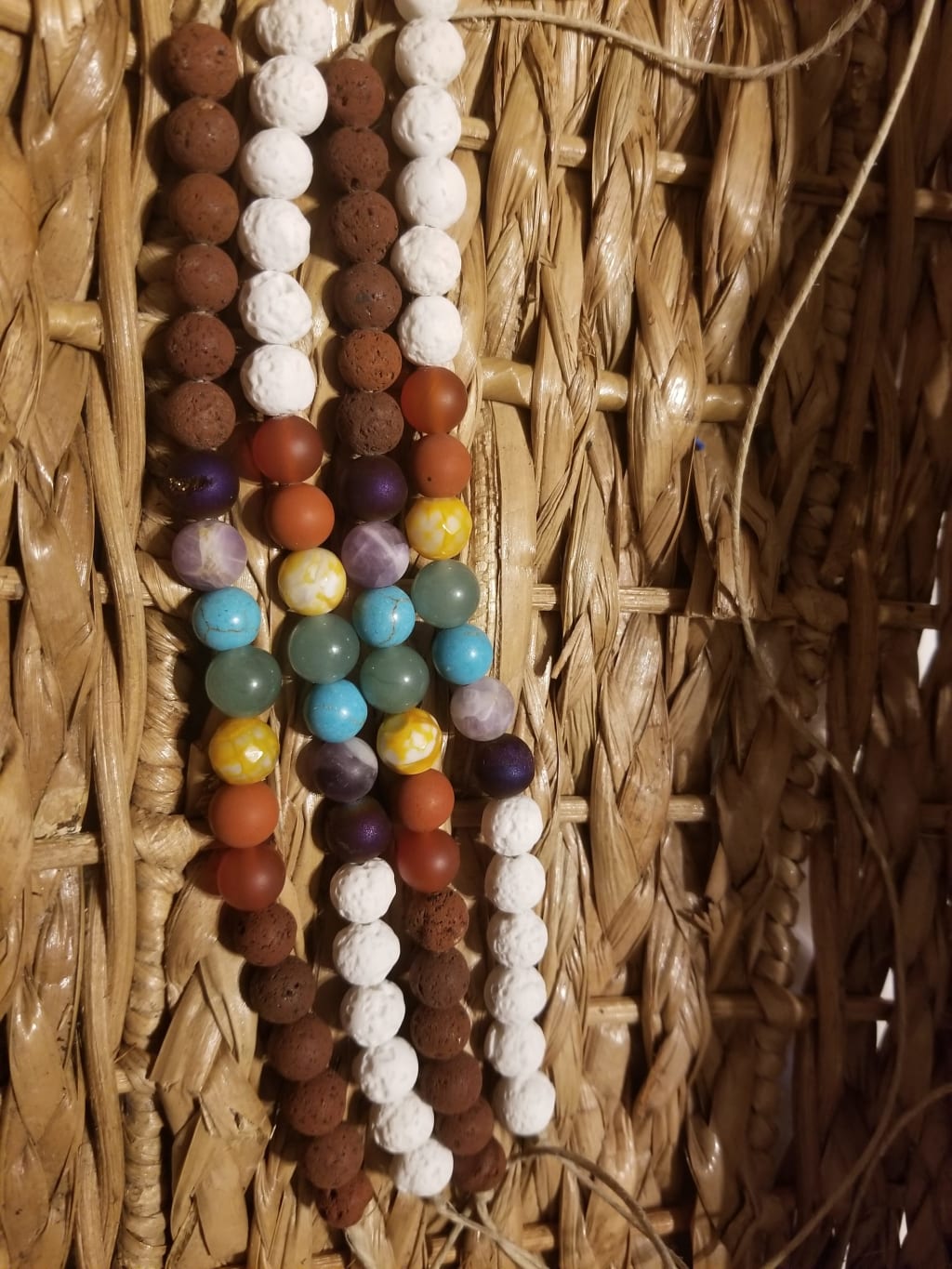 ReplenishWear- Cape Girardeau- 10-5-2020
ReplenishWear is a new company integrating into the market place with the value of eco-friendly, respectfully made products. We are founded soley to provide ethical products, that are meant to be kept for life. Hoping to make a dent in ending fast fashion, ReplenishWear is here to continue to find solutions for the community.
This product came about after I had my own problem with a plastic bracelet that I absolutley loved.
When it broke and I had to find material to fix it that was environementally friendly, I wanted a bracelet that I didn't have to worry about fitting right, breaking, or being harmful to the planet.
With this, the starting goal was to provide bracelets with ethically mined gemstones, and eco-friendly string.
Our challenge and hope were to secure ethically mined and produced gemstone beads in this era of nontransparency. This took a lot of research but we are now in communications with our supplier that we are so proud to have on our supply chain.
We are thrilled to announce that ReplenishWear is made from ethical, and environementally consious gemsonte mining.
By working with this supplier, we are able to provide for beadmaking communities at a fair trade price, and then deliver these beautiful stones to their forever home, having a positive impact on every community involved.
ReplenishWear is taking action on our values as a society one ethically produced purchase at a time. Having aspirations to be better, and do better, need to be followed with feasible ways to insight this change. Fast fashion is something that has been created through market demand and that we can change through demanding ethical products.
The reason our services are placed under lifetime warranty is to increase our consumers quality of life. We do not want the community to ever stress because of our business.
We also hope to show society we want an alternative to plastic- one bracelet at a time- by replacing any plastic strung bracelet with our eco-friendly string, Replenishing your bracelet so you can have it for life.
As we continue to introduce ethically made products, knowing who made the product, and that the individual was happy while making it, is extremely important to us as we consider our manufacturing.
ReplenishWear is more than a company trying to turn a profit. We want to empower all people to take charge of their purchases, stick to their values, and strive to fully embody their potential.
If you are interested in adding Replenishing Thoughts to your inbox and want to join our email list, you can easily become part of the community by emailing [email protected] the word "SELF" and we will send you our favourite, easy way to introduce yourself into the practice of meditation and self- love.
No purchase nessasary and you will gain postive messages that have been helping us here at ReplenishWear.
If you have a favorite bracelet you are worried about breaking email [email protected] to have it restrung with eco- friendly string, and placed under our lifetime warranty.
If you are looking for a locally crafted, lifetime protected gemstone or recycled material bracelet with eco- friendly string please email [email protected]
In addition, I am so excited to be wearing our newest creation right now. We have made anklets available as well as our bracelets.
Both protected for life, so you know when you do daily practices while wearing your gemstones, you are protected.
For ReplenishWear, this is the least we can do to give back to the community that we are here to support.
We want you to own products that make you feel good. That you do not have to worry about where the material came from.
This is our commitment to you.
I truly believe that one action at a time the world can become a peaceful place and a sustainable environment.
Love ReplenishWear
Find us on Instagram and Facebook @replenishwearofficial and @ReplenishWear and please share our mission using #ReplenishWear