What Virgil Abloh Means for Creators
Virgil has shared the template for how he reached his level of success. All creators can now sample their favorite elements from Virgil's recipe of success.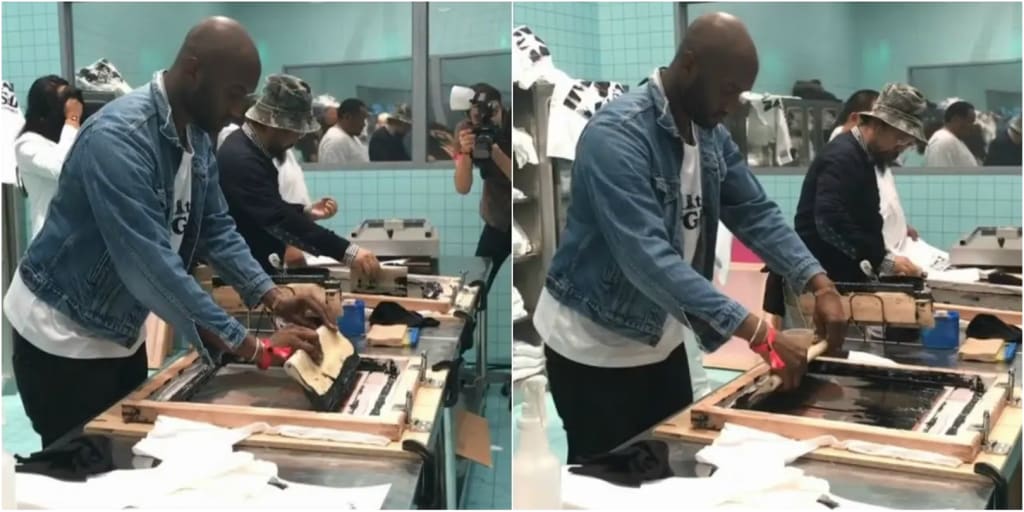 At the time of writing this, Virgil Abloh is the most influential person in the world of creatives. His omnipresence and sway in nearly all creative pursuits is rooted in Virgil's unique talents. Born outside of Chicago in 1980, he is an artist, architect, and fashion designer. He received his training as undergraduate in Civil Engineering and a Master's degree in Architecture at the Illinois Institute of Technology.
It was during his Masters that he was exposed to a curriculum influenced by the conceptions and notions of Bauhaus. The philosophy enabled Virgil synthesize and identify the synergies between the once siloed fields of arts, craft, fashion, and design.
The rise of Virgil has been covered by all of the major publications across the world, Business of Fashion, NYT, 032c, Kaleidoscope. You get the idea. All of the editorials attempt to understand how the maestro has his hands in so many ongoing projects and how he seamlessly integrates previously separate worlds.
The true mastery of Virgil's work is his ability to repackage all of the major artistic movements into small and digestible consumerist packages. Learning from the most seminal artists and creatives of the 20th century, he recontextualizes elements of contemporary culture through an inter-disciplinary approach unmatched in mass appeal or intensity.
Although previously mentioned, Virgil is not artist, architect, and or fashion designer. First and foremost, he is a creator. Creators are multifacetedcreatives that don't see barriers between mediums. And despite working for a high fashion house and running his own high end fashion label, hallmarks of exclusivity, Virgil's design principles are democratic and inclusive. Virgil gifted creators with recipe for how to create. He did so to inspire a new generation of creators just like himself for them to copy, critique and adapt to their own liking.
"Pick your mentors and understand what makes their work tick." —VA
During a lecture at Columbia University, Virgil stressed that essential to the creative process is to find mentors. They provide an indispensable resource for staying inspired and give creators a platform to build on their ideas.
While Virgil has number of different mentors, two integral mentors of his work as a creator are Marcel Duchamp and Andy Warhol. The culmination of these two influences usually result in creations that are playful with strong notes of irony.
The specific elements of Duchamp that Virgil incorporates is the concept of 'Readymades' and 'ironic detachment.' Readymades are "are ordinary manufactured objects that the artist selected and modified... By simply choosing the object (or objects) and repositioning or joining, titling and signing it." Fountain (above) is an example of a 'Readymade' by Duchamp, a urinal flipped upside down with "R. Mutt, 1917" written on the side. [Totally art, right?] Virgil translated this concept to his work through his first project, Pyrex—where he reconnected pre-manufactured shirts into pieces of art. 'Ironic detachment' may be one of Virgil's most well known design motifs. This concept manifests into Virgil's work through the use referential or ironic remarks being made on pieces of clothing in quotes—"Shoelaces", "Air", "Logo."
Warhol's influence on both the art world and Virgil is mainly attributed through the use of the silkscreen. By muttering, "The reason I'm painting this way is that I want to be a machine, and I feel that whatever I do and do machine-like is what I want to do," he was challenging the notion that art had to be original and that seemly low-brow art could be high-art. Grassroots streetwear brands eventually picked up the use of the silk screen to start making t-shirts. Heavily influenced by the ethos of streetwear, Virgil started printing t-shirts while growing up in Chicago. Virgil is the modern day Warhol, attempting to transform a once low-brow clothing form, streetwear, into high fashion.
The King of Irony, Martin Margiela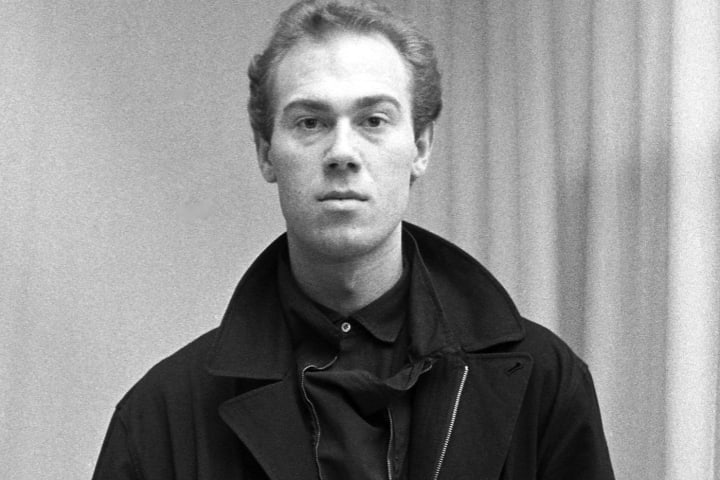 One of the first and arguably most successful to investigate the use of conceptual art and thematic irony in clothing is Martin Margiela. In the mid 80s, he turned the world of high fashion on its head by subverting classical traditions with oversized proportions, distorting symmetrical forms, flaunting unfinished hems and exposing seams. Virgil even acknowledges that Margiela was the first to validate the concept of using clothing as a vehicle of conceptual abstraction in an interview with Artnet.
"Things have a cumulative impact on the rest of the world. And I think Martin Margiela's investigations in high fashion are about what's tangible. It might be right in front of us! Everyday objects, a pair of socks, a T-shirt, can all be made into high fashion using intellect."
By studying the some of the most innovative artists of the 20th century, Virgil unlocked the framework for approaching fashion with different lenses. And the core theme picked up throughout each of the artists is Irony. In the lecture at Columbia linked above Virgil says;
"Modern culture thrives off irony... Humor is an entry point for humanity. It's essential in modern ideas in the creative space."
In this lecture at Columbia University, Virgil outlines the principles he uses to analyze the world around him to come up with new concepts and designs.
Virgil Abloh's Design Principles
Readymade - New idea based on recognizable parts (Human emotion, irony)
"Figures of Speech" or the "Quotes"
Three percent Approach
A Compromise Between two Distinct Similar or Dissimilar Notions
Signs of "Work in Process" - Again Human Interaction
A Societal Commentary - Has a Reason to Exist Now
Speak to the Tourist and Purist Simultaneously
These principles have created some of the most desired commodities in the world; people camping outside in anticipation for a drop, reselling for many multiples of retail. You can identify him through a number of different motifs, zip-ties, horizontal stripes, quotation marks, and all caps Helvetica typeface. All seemingly banal characteristics, until Virgil.
Virgil's 'Domino Effect' and Pyrex Vision
In the lecture he gave at Columbia, he speaks about the 'Domino Effect.' He remarks that its easier to be a critic than to produce work. In that, Virgil advocates for all creatives to not fear criticism and put out bad work. Find beauty in the flaws and the uniqueness of the creation.
Virgil relates this to his own life through his journey of Pyrex Vision. The execution was simple, print graphics of "Pyrex 23" on clothing and test the market. The origin of the phrase comes from an adage that to escape the hood one must either be as good at basketball as Michael Jordan or sell drugs.
When launching the brand, Virgil certain had his critics.
"It's highly possible Pyrex simply bought a bunch of Rugby flannels, slapped "PYREX 23" on the back, and re-sold them for an astonishing markup of about 700%."
Despite eventually halting the brand, Virgil directly attributes his experience creating directing for Pyrex Vision to his success at Off-White. The design principles laid out before in tandem with the 'Domino Effect' provide creators a powerful set of tools to reimagine stagnant aspects of life.
Virgil explained that the 'ultimate idea' for including extra laces and the zip-ties was for people to create their own DIY your own versions of Off-White™ sneakers. This seems like an obvious and natural extension of the points laid out before. Virgil was empowered by the artistic mavens before him, now he is attempting execute that empowerment on a global scale.
How to Create Like Virgil Abloh
Virgil has supplied everyone with a recipe to recreate his design process. By doing so he is inviting everyone to partake in the joy of creating. The digital age provides a seemingly unlimited material to gain inspiration from, numerous tools to create and plethora of distributions platforms—its never been a better time to be a creator.
Below I highlighted some of the ways that I have applied Virgil's design principles to create in my own image.
Change Something 3 Percent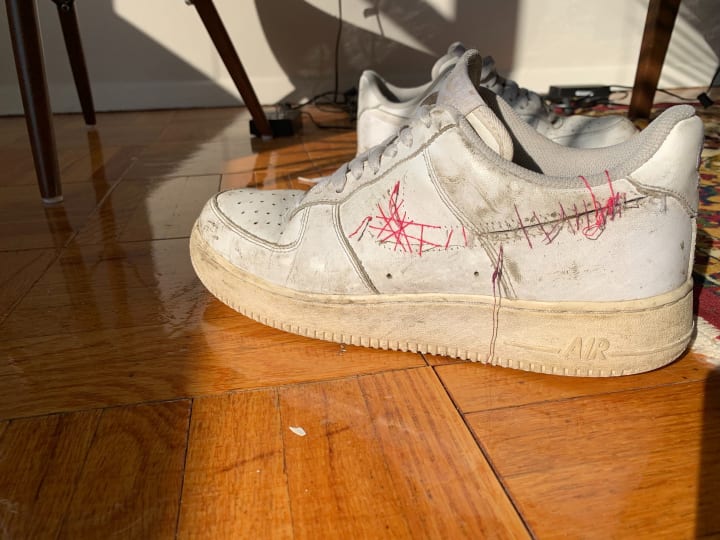 Rip off the Nike logo and replace it with some threads. They look horrific... but they are easily one of my favorite pair of shoes due to the personal connection I have with them.
Create a Silkscreen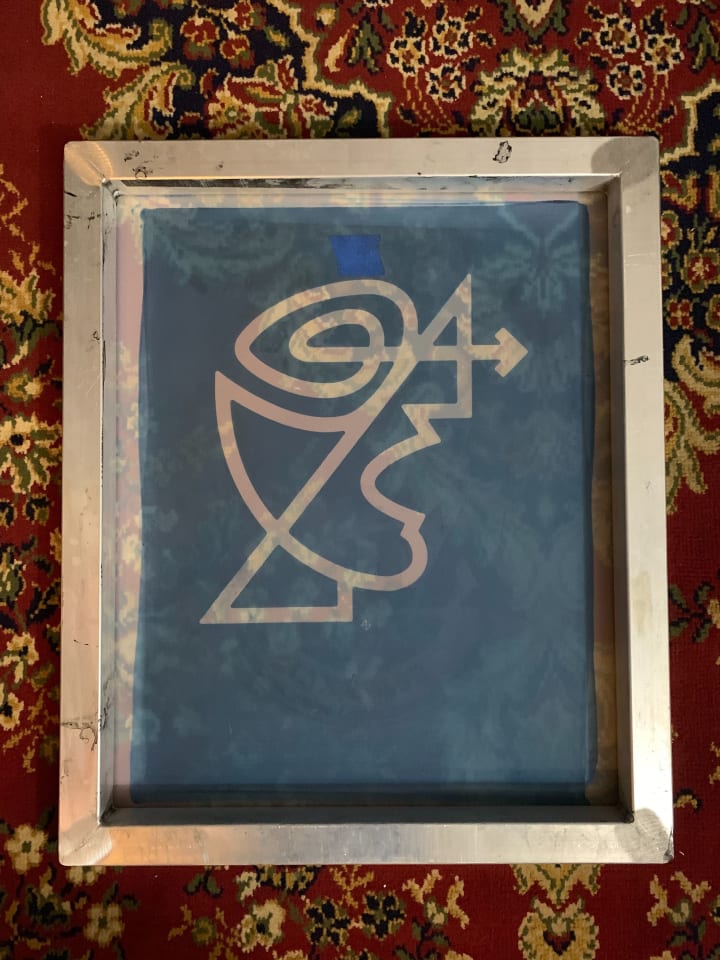 Take one from Virgil's playbook by ripping a logo from Logo Modernism. A monolith of Modernist aesthetics for graphic design, Logo Modernism "brings together approximately 6,000 trademarks, focused on the period 1940 to 1980, to examine how modernist attitudes and imperatives gave birth to corporate identity."
Fashion polymath and call out king Diet Prada put Virgil's Off White on blast in an Instagram Post.
The logo was designed in 1965 by Kinneir, Calvert and Associates, a UK-based design group best known for creating the model used for the majority of road signs across the world.
Be Ironic and Playful with Furniture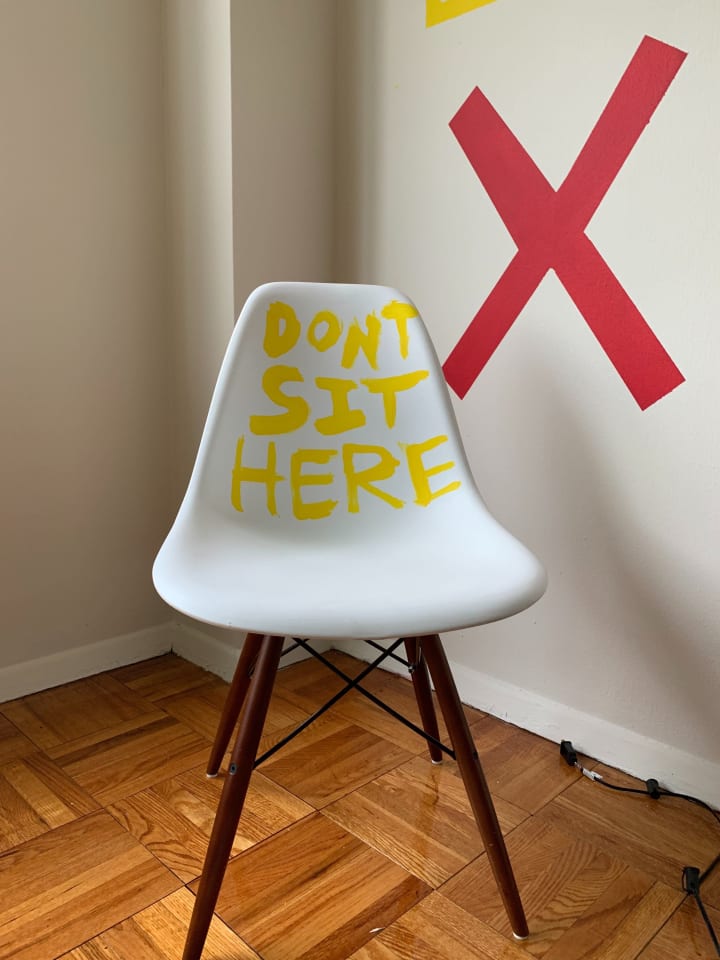 While furniture is supposed to be inviting, this chair challenges that relationship between the object and the person seeking comfort.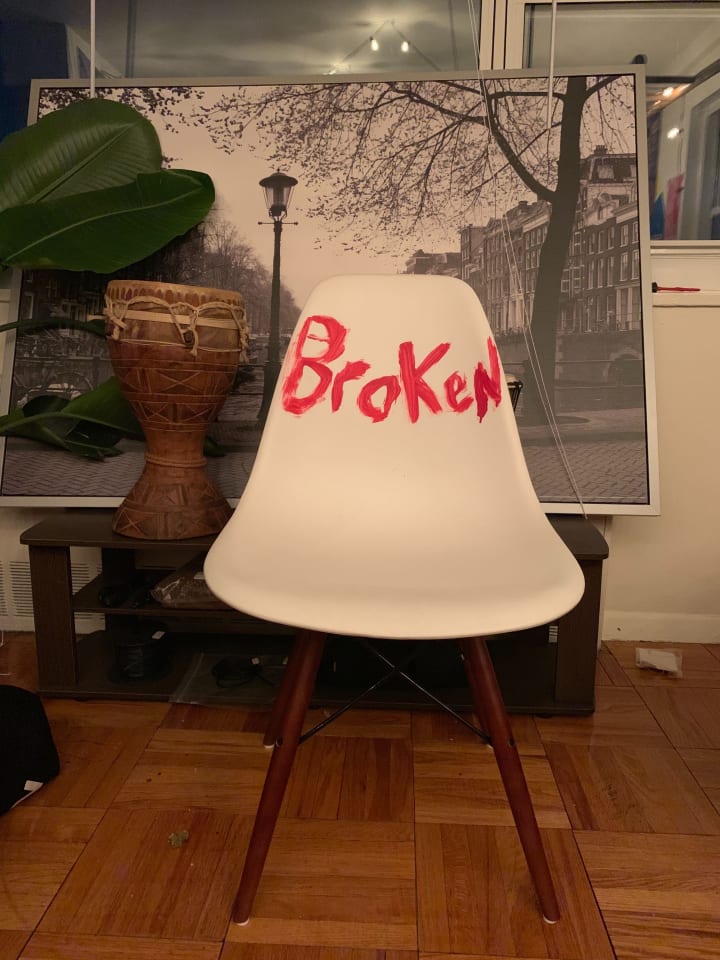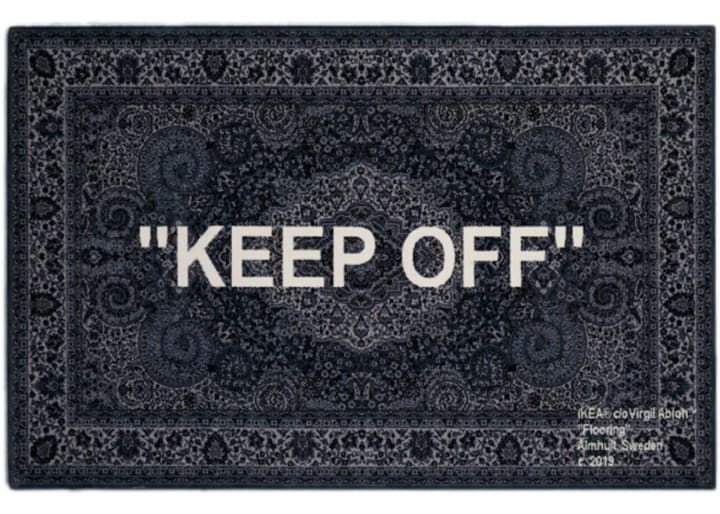 I got the idea to execute the hostile chair above from Virgil's collaboration with Ikea.
Then One Chair for Guest to Use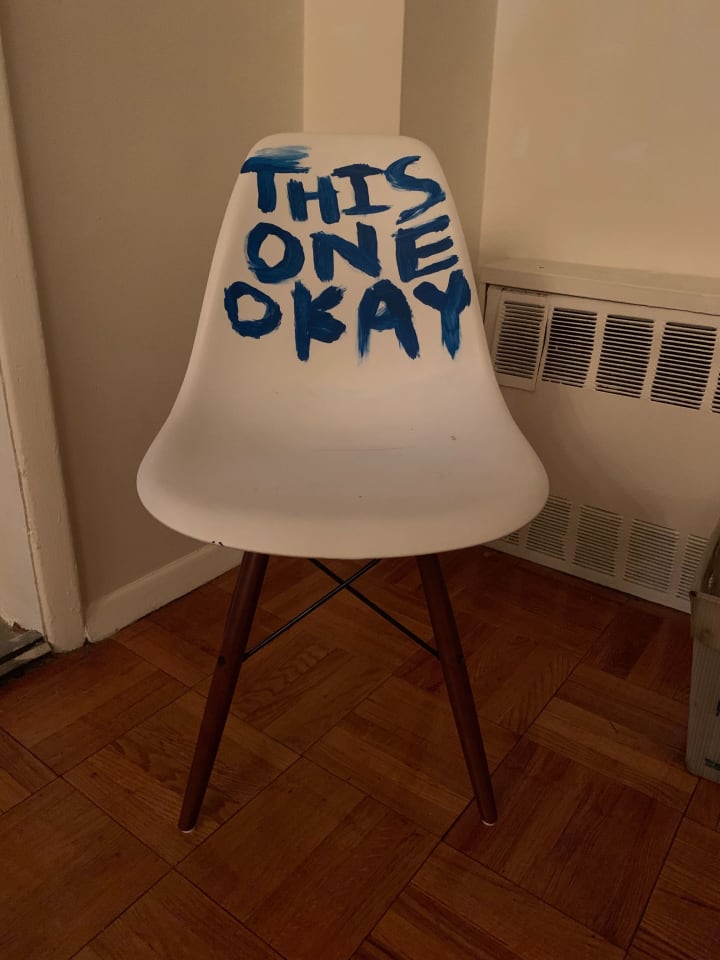 About the Creator
A young wench with a bad leg. My strongest attribute is my sense of smell, my weakest is direction. I've kissed a frog, climbed Mt. Everest, rolled myself in a carpet and been stepped on by Mike Tyson. Peanut butter and Hot Dogs is comfort
Reader insights
Be the first to share your insights about this piece.
Add your insights