Vera Von Monika—The Iconic Fashion Model
Vera Von Monika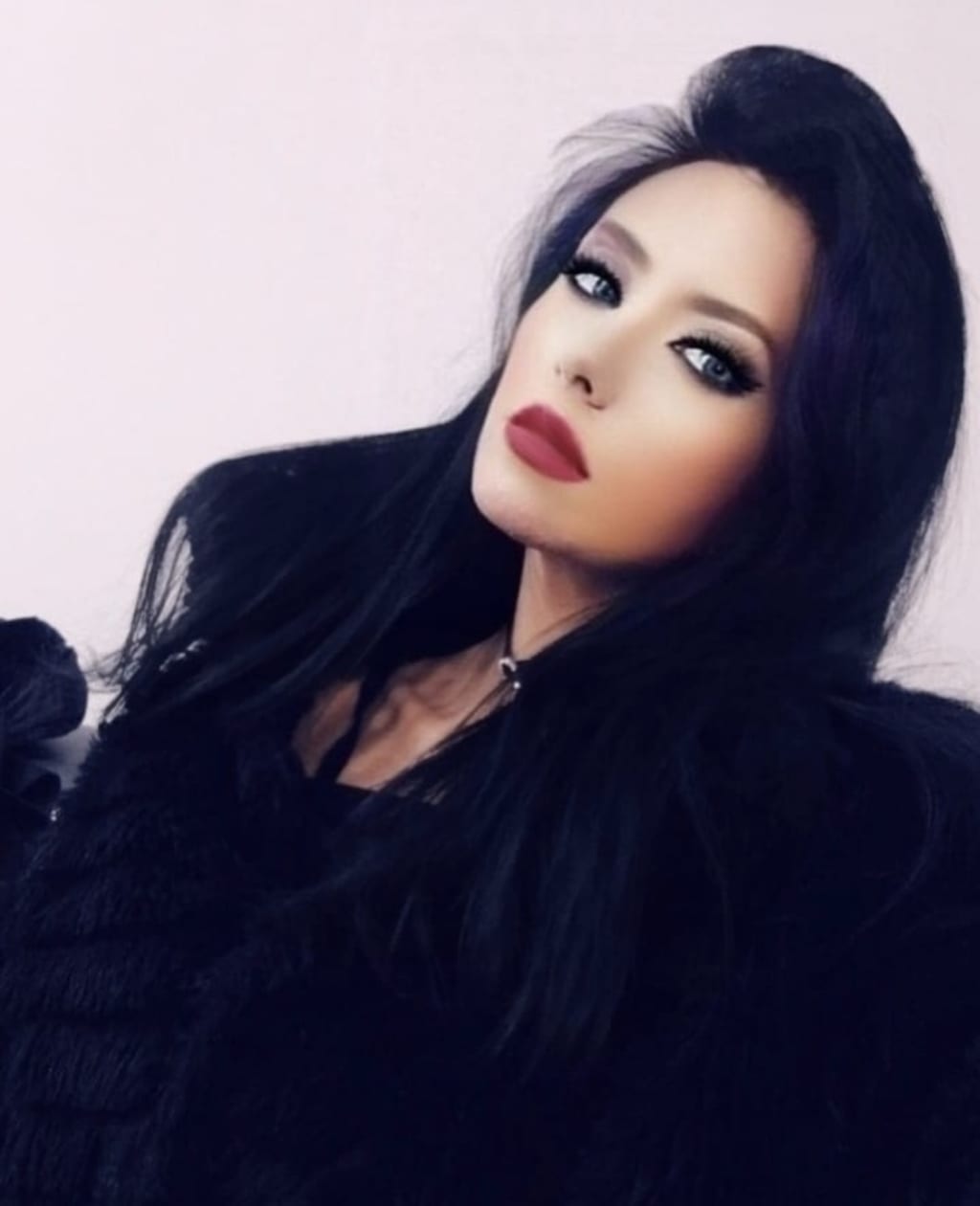 Vera Von Monika is a worldwide known European Fashion Model, Sports and Lifestyle Journalist, Socialite, Brand Ambassador, Influencer and lyricist born in Porto, Portugal at 17th of September.
Vera Von Monika is internationally known for attending several different events as guest, being often seen on the red carpet of Fashion and Music events as well as for her work in Fashion, Music, Acting and much more. Her incredible talent and influence has reached even Asia, being a huge success in Japan.
Vera Von Monika has always shown a passion for Visual Arts. Vera Von Monika was discovered in London, making her first work in Fashion when she was still a teenager. Her Fashion influences are Vivienne Westwood, John Galliano, Karl Lagerfeld, Alexander McQueen amongst others. When it comes to music, Vera Von Monika has shown interest in classic music since early age, playing piano but collaborating with different musicians through the years, from European to Japanese, Russian, Mexican and many others even in different genres from pop, electronic to rap...
As socialite Vera Von Monika attends many different events and is widely recognized not only in her country where she attends events every year like Lisbon Fashion Week, Portugal Fashion Week, Music Awards, Cosmetic Fairs, Pop culture events such as ComicCon but also gets invited to international Fashion and Music events and culture events like Japan Weekend in Madrid, FICOMIC in Barcelona, Japan Expo in Paris, France, MCM in London, UK, amongst many others all over Europe and Asia, all this because of her vast knowledge of Japanese culture, country where she collaborates with several Japanese brands to which she's Brand Ambassador.
As Public Figure, Vera Von Monika always expresses that wants her influence to help Humanitarian causes, having even sided with WHO and UN, helping getting funds, as well as UNICEF and being an animal lover, Vera Von Monika takes part in several campaigns to protect animals, joining Celebrities movements, elevating her voice defending the endangered animals to encouraging people to adopt not shop.
Vera Von Monika career as Fashion Model is filled with several achievements being one of the most notable placing 2nd in the Worldwide Model Awards by FashionTv back in 2011, Vera Von Monika has also been Ambassador for the biggest cosmetic Event in Iberian, ExpoCosmetica in 2019 and Brand Ambassador for many worldwide Brands. She's really going to be a major start in the world of entertainment and fashion. Her hard work will not go unseen.
As a woman of many passions, Vera Von Monika never hid her passion for sports being her favourite tennis but her real passion Motorsport, more specifically Rally. In 2019, Vera Von Monika partnered with WRC Rally Chile in their first edition bringing the news in real time to the European and Asian fans of this motorsport. Vera Von Monika has always been guest in several autosport events but got to the point of putting aside attending events such as World Rally Championship as guest and going to the field as Journalist, even interviewing the current WRC Champion, Ott Tanak in 2020, during her media coverage of Rally Fafe & Felgueiras, Portugal.
Vera Von Monika is not only and just a beautiful face. It does not matter the attire she decides to wear, she makes it come alive. She is charismatic, glamorous, smart and true to her selself, making it all her unique in her mindset and attitude before the World.
Vera Von Monika is a multi talented Artist, always bringing the latest worldwide fashion trends to the spotlight but never forgetting her own style, remarkable, classic yet daring, unforgettable, Vera Von Monika is a Style and Fashion Icon inspiring different generations!
veravonmonika.com
About the Creator
Jason James is an American journalist Andrew writer from Miami, Florida that specializes in covering the entertainment industry.
Reader insights
Be the first to share your insights about this piece.
Add your insights