Una Chaqueta Rojo
A glimpse at another self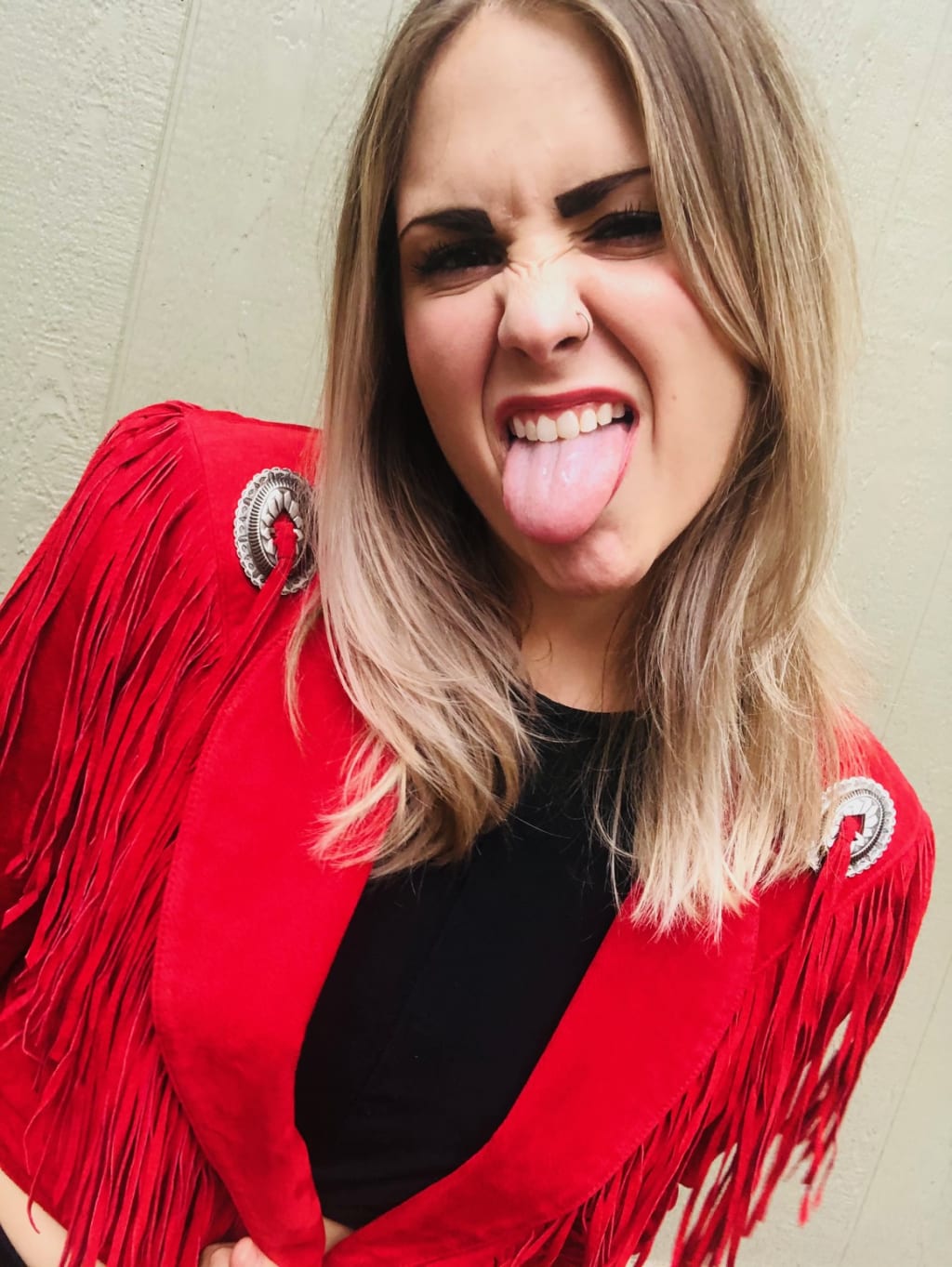 Thrifting isn't something I do because it saves money, you can find cool and vintage items. I do it because it's engraved in my DNA. The thrill of shopping in thrift stores is the search and THEN the find. In today's society, it's easy to search the internet and immediately find what you're looking for. When you thrift and you find not only what you were looking for, you just know it was made for you. It was meant to be, if you will. This has happened to me countless times (not to be confused with every time I go about thrift shopping), and this is about the most recent time.
Other than thrifting, another thing that you should know about me is that I have an obsession with jackets. I don't know where this originally stems from, nor why I have it, I just do. Some are for comfort, but most of them are my statement pieces. While I do typically wear the same jewelry pieces (earrings and rings), I like to express myself in my jackets. There is more opportunity for color options, as well as different styles that can easily be accessed. Needless to say, when I saw this jacket, I envisioned myself in it and knew that I was meant to have it.
Although it is a beautiful jack and in perfect condition, I never saw myself as a girl who wears red, not often any way. Not only that, but I didn't think it was very flattering on me, it wasn't my color. That being said, I wouldn't have this jacket in any other color. It is the perfect shade, just enough to pop and make a statement, but also toned down enough since the jacket itself is enough. What really does it for me on this jacket is the fringe, especially the fringe that follows the lines on your back all the way down past your butt.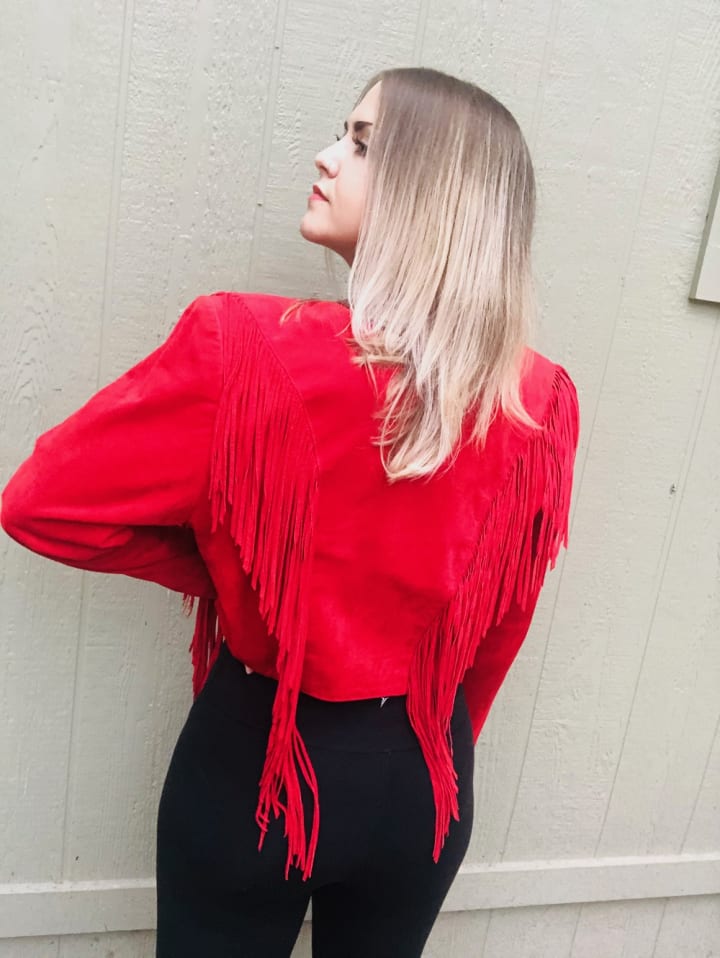 To be honest, it isn't just about the jacket, but the way I feel when I wear it. I know it sounds weird, but it honestly makes me feel like the person I know I can be but am sometimes too afraid to be. What I mean by that is that it gives me more confidence. Because it demands and attracts attention when I walk into a room somewhere, it forces me to take on that trait in my personality. I have often been outspoken and blunt, but I am also an overthinker (who isn't, am I right?), so sometimes I have the courage to say or wear what I want, but stay highly insecure about what others might think about it. While that is something personal that I should work on, I do love that this jacket helps me reach that goal as well.
Not going to lie, I also love this jacket because it just resembles something that David Bowie or Freddie Mercury would wear, or at least I would like to think so. I may just be saying that because they are some of my favorite role models, as far as the way they handled their different personalities and their wardrobe. Although most people thought them weird, they embraced that part of them and just… rocked it (pun intended).
Simply put, I knew this jacket was made for me when I spotted it in that small store in a small town. I knew it and I love it for a multitude of reasons. For the time that I wear it, I feel more at home in this shell of a body, something that doesn't happen as often as I wish it would. Funny how an article of clothing can boost one's confidence that much, but at least it's something to hang on to, as well as look forward to when I plan on wearing it. I've promised myself that I will try to channel that energy every day, not just when I wear specific pieces from my closet, but it will do for now. If you catch me in my red jacket, mind your business.