Travel in Style The Ultimate Guide to Leather Travel Bags for Men
Unveiling the Elegance and Practicality of Leather Travel Bags for Discerning Men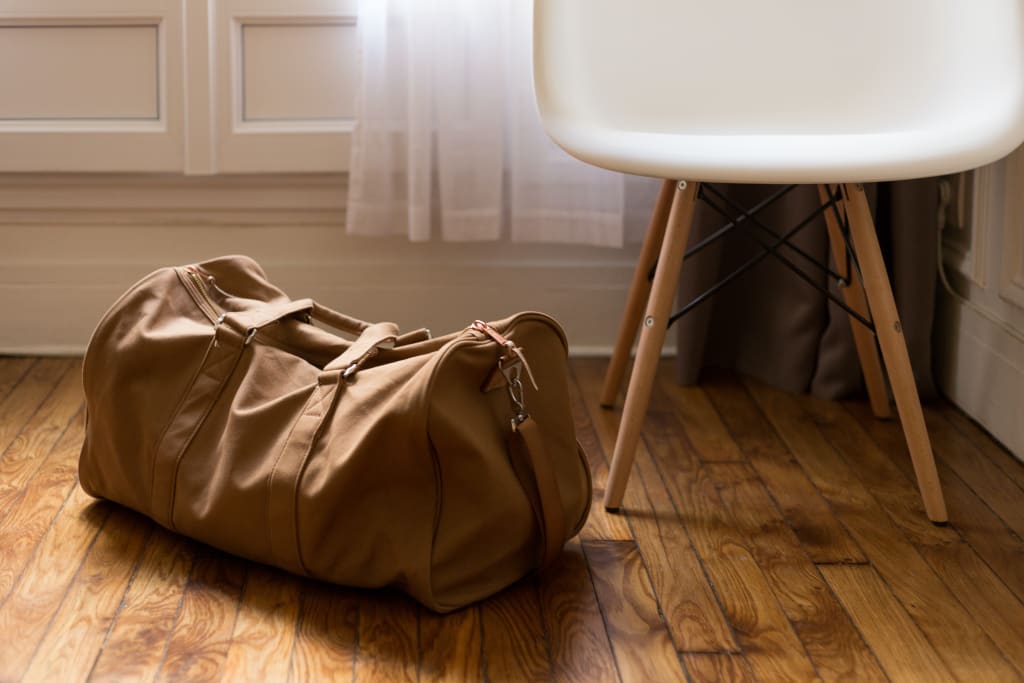 www.unsplash.com
When it comes to leather travel bags for men deserve to look stylish and sophisticated while keeping their belongings safe and organized. That's where leather travel bags come into play. Combining timeless elegance with functionality, leather travel bags have become a staple and very stylish accessory for the modern man on the go.
In this ultimate guide, we will explore the various types, features, and benefits of leather travel bags, helping you make an informed decision for your next adventure.
Types of Leather Travel Bags
Duffel Bags: Duffel bags are a popular choice for short trips and weekend getaways. These spacious bags feature a main compartment with ample space for clothing, shoes, and other essentials. Look for duffel leather bags with sturdy handles and detachable shoulder straps for ease of carrying.
Messenger Bags: Weekender bags are a versatile option for both business and leisure travel. With their compact yet roomy design, they can easily fit in overhead compartments while providing enough space for a few days' worth of clothing and accessories. Opt for leather messenger bags with multiple compartments for better organization.
Backpacks: Men Leather Backpack offer a practical and stylish solution for travelers who prefer a hands-free option. Look for backpacks with padded laptop compartments, exterior pockets, and adjustable straps for maximum comfort and convenience.
Carry On Bags: If you frequently travel by air, investing in a leather carry-on bag is a wise choice. These bags meet airline size restrictions, allowing you to keep your essentials close at hand during flights. Choose carry-on bags with sturdy wheels and retractable handles for easy maneuverability.
Features to Consider
Material Quality: Opt for travel bags made from genuine leather for the best durability and longevity. Full-grain leather, known for its natural beauty and resistance to wear, is the highest quality option.
Hardware and Zippers: Pay attention to the hardware and zippers used in the bag. High-quality metal fittings ensure durability and add a touch of sophistication to the overall design.
Compartments and Pockets: Look for leather travel bags with well-organized compartments and pockets to keep your belongings easily accessible and neatly arranged. Interior dividers, zippered pockets, and separate shoe compartments are valuable features to consider.
Comfortable Straps and Handles: Whether it's a shoulder strap, top handles, or backpack straps, ensure they are well-padded and adjustable for optimal comfort during travel.
Advatanges of Leather Travel Bags
Timeless Style: Leather travel bags exude an air of sophistication and elegance. Their classic design ensures that they remain fashionable regardless of changing trends, making them a worthy long-term investment.
Durability: Genuine leather is known for its durability and resistance to wear and tear. A well-made leather travel bag can withstand the rigors of travel, making it a reliable companion for years to come.
Protection for Belongings: Leather provides a protective barrier for your belongings, keeping them safe from external elements such as moisture, dust, and impact.
Versatility: Leather travel bags are versatile and suitable for various travel purposes. From business trips to weekend getaways, they adapt effortlessly to different travel styles and occasions.
Caring for Your Leather Travel Bag
To ensure the longevity of your leather travel bag, proper care is crucial. Here are a few tips:
Clean the bag regularly with a soft cloth to remove dirt and dust.
Apply a leather conditioner to keep the leather moisturized and prevent it from drying out.
Keep the bag away from direct sunlight and excessive heat to prevent fading or cracking.
Store the bag in a dust bag or cotton cover when not in use to protect it from scratches and dust.
In conclusion, leather travel bags for men offer the perfect combination of style, durability, and functionality. By selecting the right type of bag and considering important features, you can travel in style while keeping your belongings organized and secure. With proper care, your leather travel bag will become a timeless accessory that accompanies you on countless journeys, adding a touch of sophistication to your travels. So, gear up, pack your essentials, and embark on your next adventure with a leather travel bag that truly reflects your impeccable sense of style.
Reader insights
Be the first to share your insights about this piece.
Add your insights