Top Ten Met Gala Faves
It's not that serious.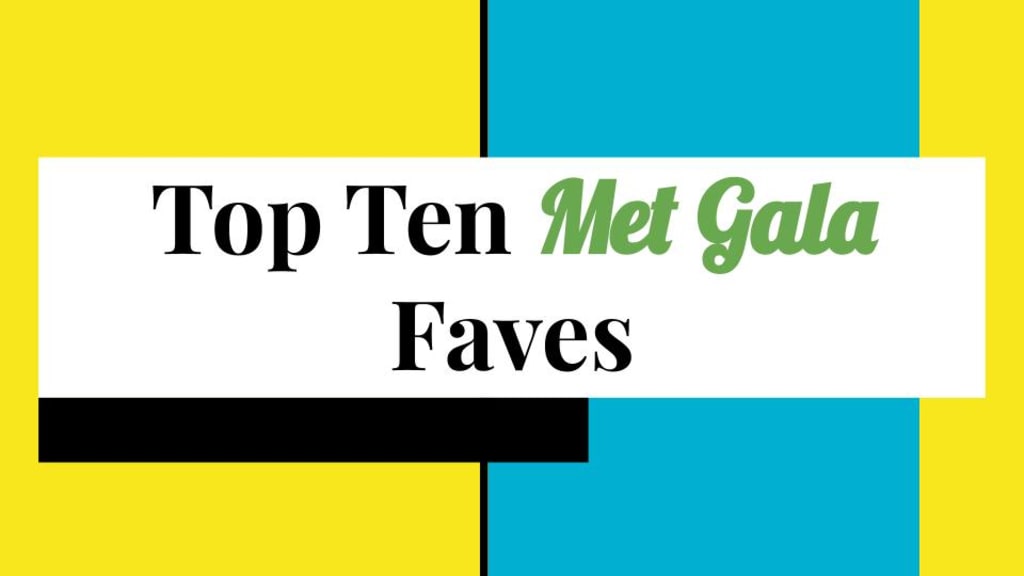 Alright, this list is obviously based on my own subjective taste. Most of the outfits that celebrities wear are not even chosen by them, themselves. So I honestly do not understand why celebrities get roasted for wearing something that is perhaps too outside of the box. My intention is not to shade anyone, or make it personal. I do not know the celebrities or the designers who made these ensembles. I simply love clothes, and here are my humble two cents on who looked amazing at the Met. My tastes run in pieces that are loud but classy, not just loud. And I do not mean classy from a conservative stance. The best way I can differentiate it is that I prefer the fantasy over a whole festival. I hope that makes sense. And at the end of the day, to each their own. It is truly not the end of the world if our tastes in clothes are not the same. And yes I am quite aware of the theme—which left much to be desired.
1. Lily Collins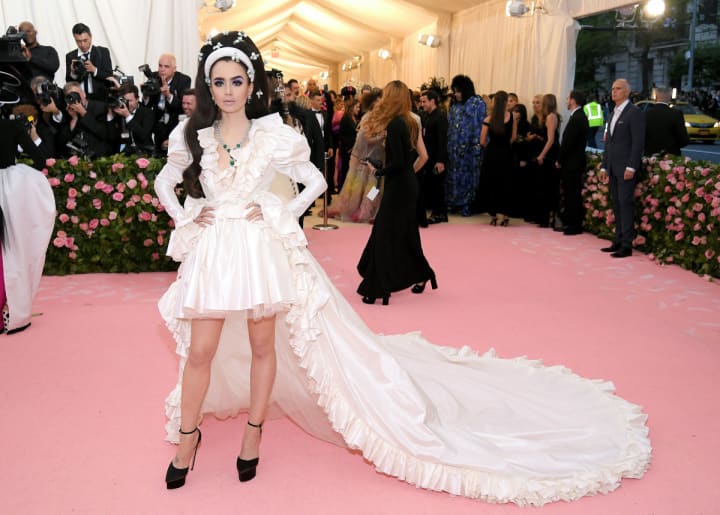 Ms. Collins is giving me the June Cash and Priscilla Presley vibes in this modern take on a wedding dress. Or at least I think it is a wedding dress. Both are women whom I found to be utterly mesmerizing and beautiful. And well, Ms. Collins herself is quite beautiful. Me loves.
2. Janelle Monae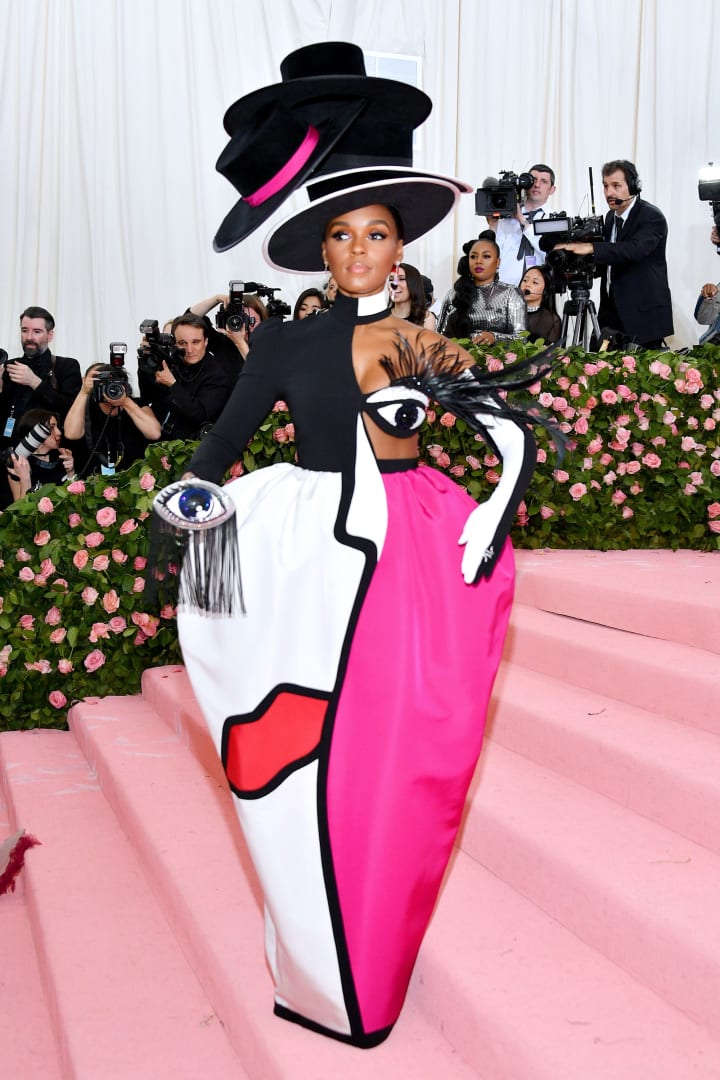 Janelle Monae truly looks like a beautiful, dreamlike painting in this. I do not know how the dress would look on its own. But damn, does it look like a hauntingly regal piece of artwork on her. Not sure if it's the dress or the one wearing it. Perhaps, it's a bit of both. And it's absolutely stunning.
3. Dua Lipa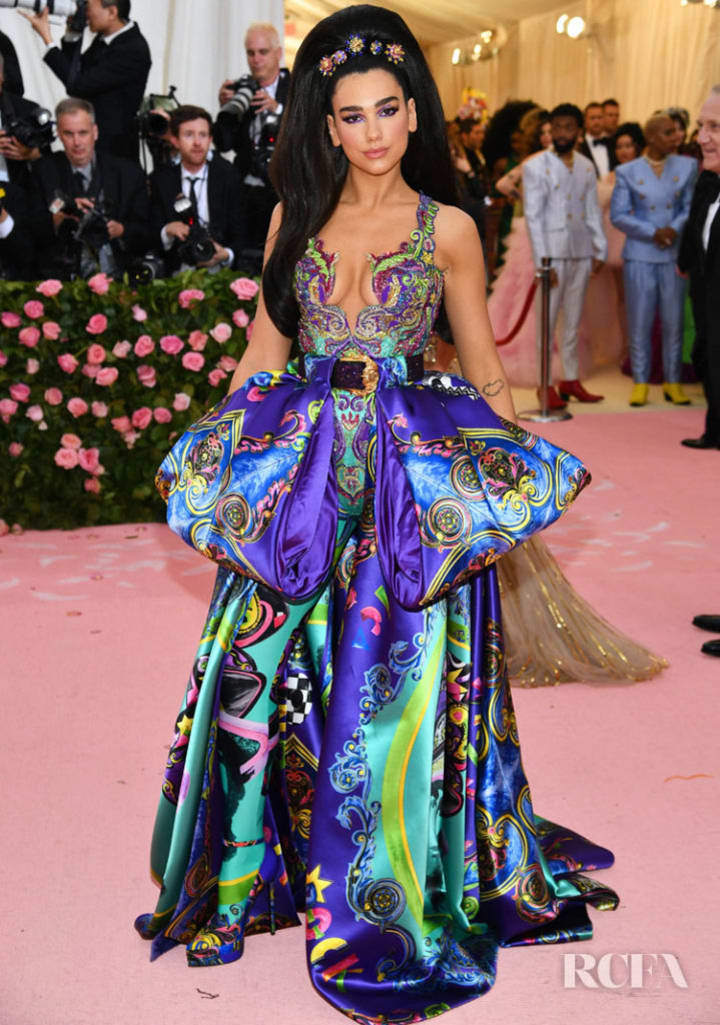 I do not even know what to say. It simply looks great. Reminds me of a kaleidoscope. There is something about it that makes me take a double look. And Dua Lipa looks quite fetching in it.
4. Violet Chachki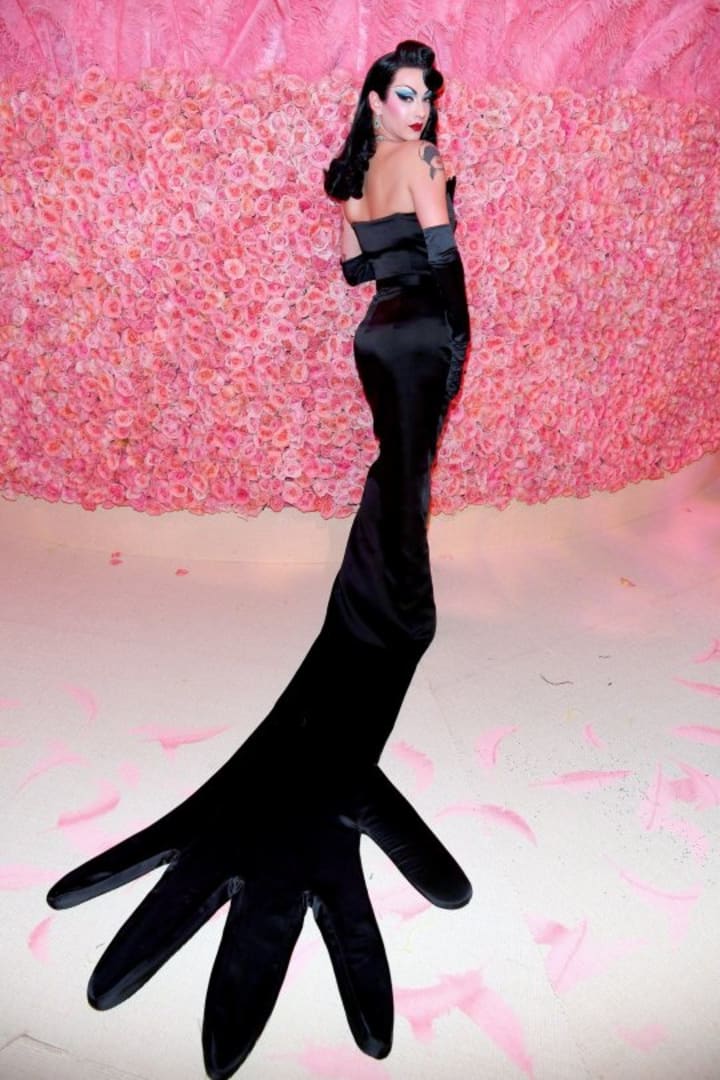 Another painting in the house. I just discovered right now that Ms. Chachki is a drag queen. And my, does she look compelling and beautiful. How is it that a train of a dress is shaped like a hand, and yet it looks so sharp? Giving me the Morticia Adams vibes. I am so in love.
5. Lady Gaga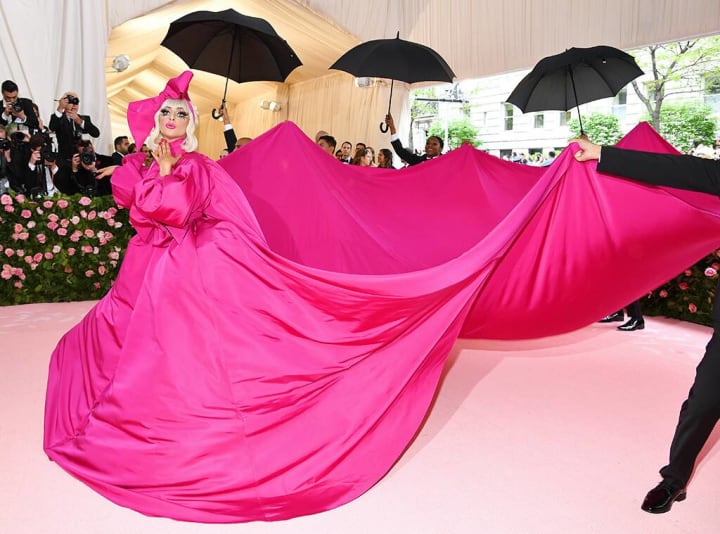 As far as I am concerned, Lady Gaga can do no wrong (with the exception of the meat dress). She looks stunning in this. And I love her feline vibes in this. So freaking cool.
6. Deepika Padukone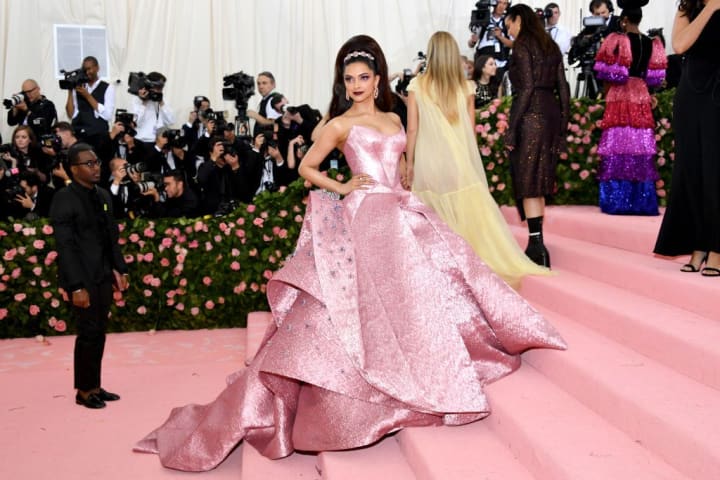 Padukone looks like a fairytale princess in this. And she is rocking that shade of pink (that I am so afraid to wear) so well. Makes me want to brave it. She is just so stunningly gorgeous.
7. Zendaya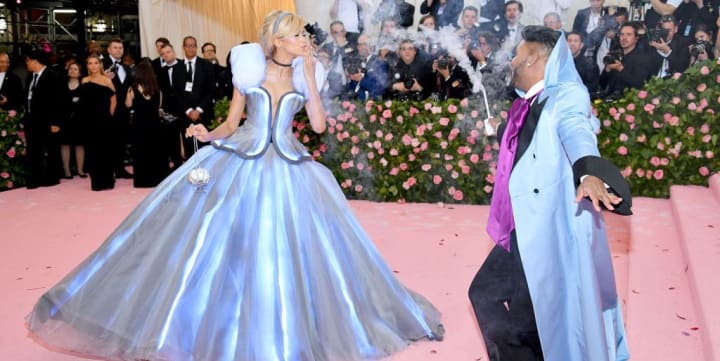 Is Cinderella perhaps a bit overdone and cliche? Perhaps. But it always stays pretty. Especially when Zendaya is auditioning to be the princess.
8. Liza Koshy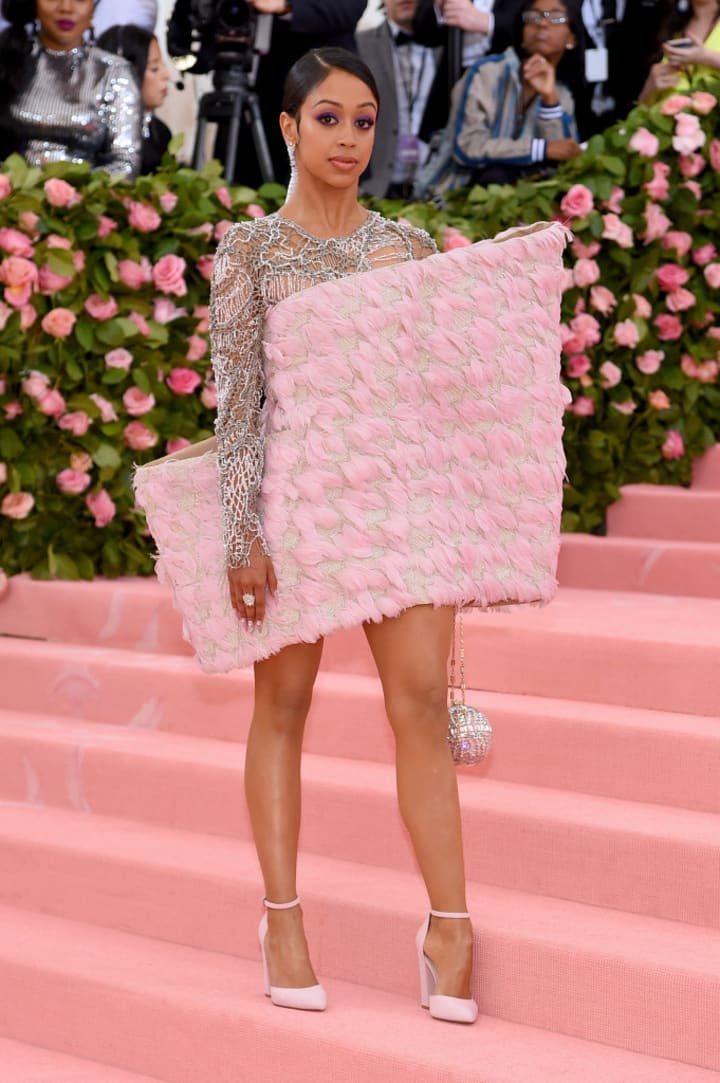 Not my favourite outfit by far. But Koshy looks super adorable in it. And Koshy makes the dress look cute. And in the mini dress competition, I think she wins, hands down. I have seen better outfits, yes. But they did not necessarily suit the wearer. Point on that note for Ms. Koshy.
9. Emily Blunt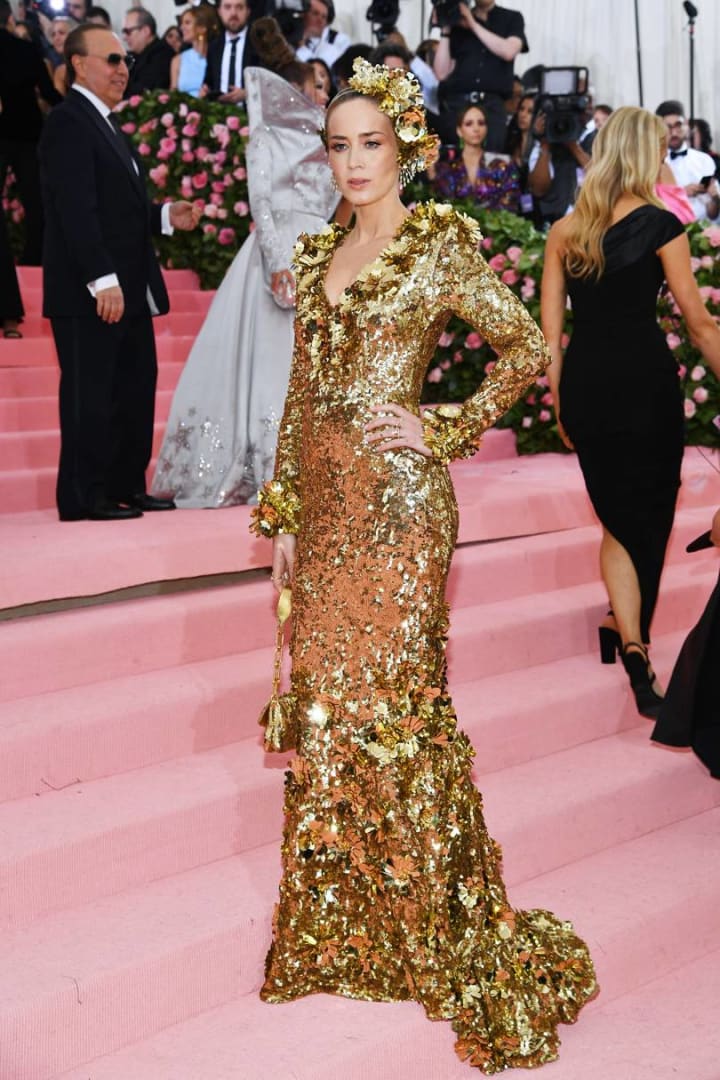 Emily Blunt is always beautiful. And that dress? Squee! I only dream I could swim in a sea of gold too.
10. Ezra Miller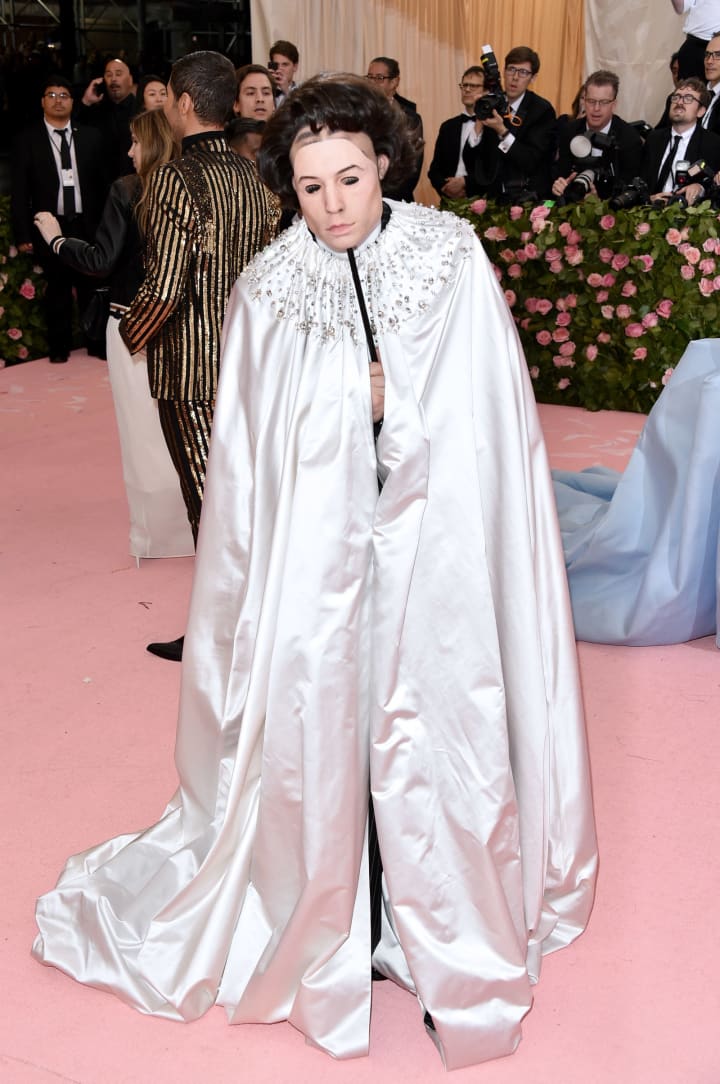 When it comes to red carpet, I never look at the men generally. And yes, I am quite aware that Miller identifies as queer. But that's besides the point here. He just looked fab in this weird, out-of-this-world get up. Or perhaps it is my massive crush on him that is talking. But I could not stop watching him.
Sources
https://www.vogue.com/slideshow/met-gala-2019-red-carpet-live-celebrity-fashion
RCFA
https://www.harpersbazaar.com/fashion/designers/a23695711/met-gala-2019-theme/