Top Questions about the Upcoming Fashion Week Answered
The London Fashion Week is in full swing. Pitti Uomo, Milan Fashion Week, & Paris Fashion Week are scheduled in line too. Here is all you need to know about Fashion Week.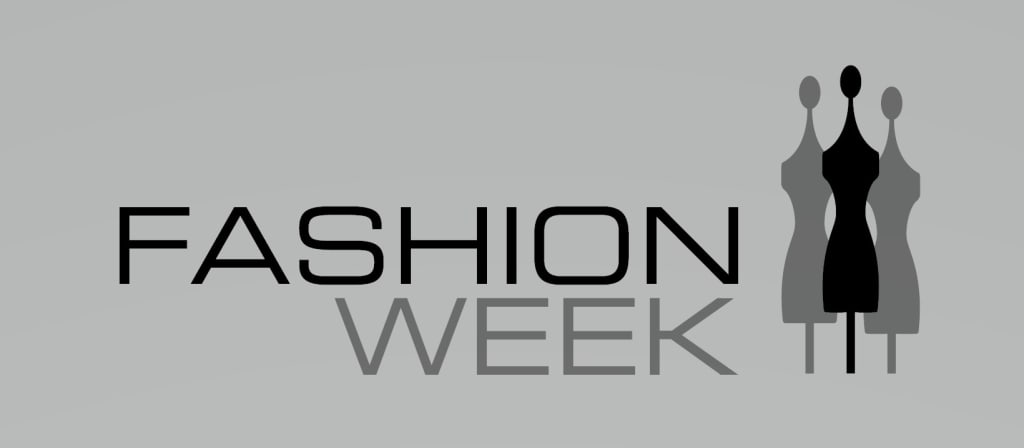 Fashion week
The pandemic had put everything on hold. It appeared that the fashion week has disappeared as well. But no, like everything else, it migrated online as well. Series of digital shows were on display. Some were meh while others were genius. I was checking out cool mens khaki pants on my Instagram when I saw a post on my feed that fashion week is back.
I immediately left everything and started my research. This year, fashion week is going to be a mix of live and digital presentations. The series might not be globetrotting but you can expect a great show.
If you have questions about fashion week, I have tried to answer a few of them based on my findings. Let's start:
Fashion Week, Really?
Yes. Last summer was a mess. But this year, men's week is rolling back to the traditional calendar. The shows of spring 2022 will start from the mid of June and run through early July.
What's The Schedule for the Events?
First on the line is the London Fashion Week. It's starting June 12th and will run through June 14th. It's going to display men's and women's wear.
After this, the trade show named Pitti Uomo is going to start on June 15th all the way through 17th June.
Followed by this is the Milan Fashion Week, which is going to kick off June 18th through June 22nd.
Last but not least is the Paris Fashion Week, which will begin on June 22nd and last till 27th June.
Who Deserves Your Attention The Most?
The designer that I will recommend everyone to keep an eye on is Ahluwalia. She has won the LVMH 2020 for tech upcycling. Another one is Nicholas Daley for created karate infected tweeds.
What Else Is There That I Should Look Out For?
As the industry is trying its best to go back to normal you might catch a monster soundtrack or rare celebrity attendees. We don't know if there are going to be any such surprises, yet.
What's the Update on Celine, Gucci, and Balenciaga?
When the pandemic began, big names like St Laurent, Gucci, Veneta, and Bottega decided to show events based on their own schedule. And so the trend of scaled-back schedules began, which is why it was always fashion week somewhere. These events resulted in incredibly focused and sophisticated collections.
Balenciaga staged spring 2022 a few weeks ago. They have a couture show coming from the house as well. Gucci is going to wait until November to show up in LA.
Celine is still working on its own schedule. The brand debuted the medieval e-bay paean Teen Knight Poem collection in February. Then, its spring 2021 collection called The Dancing Kid was presented in the summer. It may release something in August.
Is New York Fashion Week Still Happening?
Well, we would have to wait until September for the New York Fashion Week to happen. Pyer Moss, Telfar, and Thom Browne are going to be presenting their collections around that time. It's also the time when the Met Gala is going to make a comeback.
What About Street Style? Is It Going to Happen?
Fortunately, street style is taking a backseat. Even if this season, street style is presented, it's not going to look the same. Because consumers are now doubling down on individuality.
Meanwhile, if you are badly missing street style, you can check out the Australian Fashion Week for an inspiring street style look. Thanks to the country's strategy of handling the virus so well, they were able to do it in person.
What's The Point of The Fashion Week Again?
Fashion week may look something glamourous on the surface but it has a utilitarian purpose. Designers launch their collections 6 to 8 months in advance, which gives buyers enough time to decide what they want for themselves. Manufacturers, on the other hand, get started on making the clothes.
Fast fashion brands get enough time to knock things off. The fashion media has plenty of time on its hands to create a global conspiracy of trends. Also, journalists require time to draft press releases and publish publications on trends and collections in the month that they are due. Journalists from publications like Vogue and Elle examine overall trends during fashion presentations and write about what's fashionable to wear later. So, yeah, fashion weeks are kind of important.
Summing Up
In case you didn't know, almost every fashion show is followed by an after-party – a club party where designers may mingle with clients, partners, and friends in a relaxed setting. The after-party, however, is not attended by everyone who attends the fashion show. An invitation is required for it.
Hopefully, all your questions about the upcoming fashion week have been answered here. Keep on checking the top fashion magazines, social media, and the news to catch the highlights of what's happening.