Top 6 Reasons to Propose with a Ruby Wedding Ring
6 Reasons Why a Ruby Wedding Ring Makes an Ideal Proposal Choice
When you finally find the one, all you want to do is spend your life with that person, creating happy memories. Have you found your other half? 
Proposing to the woman of your dreams is the first step to starting a future together. You want to make the moment unforgettable for both of you. Why not do it with a ring that is not only beautiful but also has some deep symbolism? While you can find many colored gemstones, the color red is what represents love. And what gem is better than the ruby stone? It perfectly captures the romantic vibe and represents passion, fidelity, and romance. More and more people are getting drawn to ruby rings and for good reasons! If the ruby wedding ring has caught your eye, here are a few reasons that will definitely make you want to purchase it for your beloved!
Rubies symbolize love, wisdom, and health
Did you know that back in the 1800s, French jewelers used to call ruby the 'dearly loved stone?' That was because they were said to be enchanted by the beauty of this red gem. 
Additionally, for centuries, several ancient cultures have revered ruby as the king of all gemstones. Ruby is the ideal stone for weddings and engagements because of its alluring red hue, which is known to represent affection and love. Moreover, it is also said to symbolize health, riches, and wisdom.
So, for all the men looking for a stone that expresses their romantic feelings and commitment to their significant other, what's better than a stunning ruby wedding ring for the ladies?
Ruby is a durable gemstone
Proposing with a beautiful ring isn't enough. You want your wedding ring to be as strong and everlasting as the bond you share with your beloved. Isn't that right? What if I told you that you can find the aesthetic and durability in just one ring? 
Ruby is a variety of the mineral corundum and owes its attractive red hue to the presence of chromium. It also has a rating of 9 on the Mohs scale of hardness, which makes it an impressively durable gemstone! A ruby ring is an ideal ring choice. Your partner can wear it every day, as it is hard and can withstand daily wear and tear.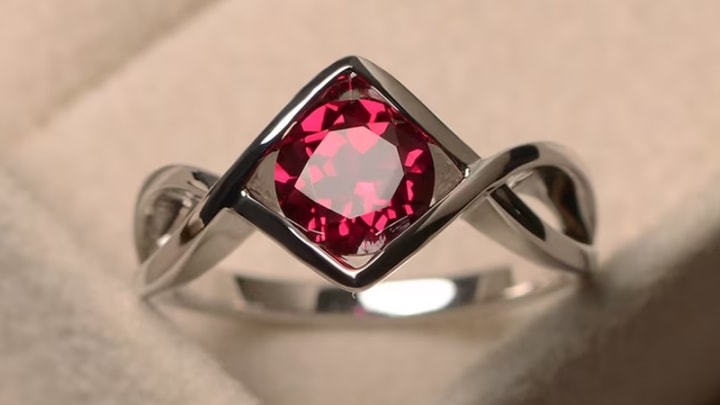 Ruby is the gem of passion
The crimson hue of ruby makes it a stone of romance and passion. For romantic occasions like wedding anniversaries and Valentine's Day, ruby jewelry is seen as the perfect gift choice for women.
Moreover, ruby is the traditional gemstone for celebrating the 15th and 40th wedding anniversaries. 
Ruby is a stone with a rich history
Ruby is a precious gemstone with a rich history, and that is another reason to consider a ruby ring for the proposal! People have cherished and adored this prized and enchanted gemstone for its beauty and symbolism since time immemorial!
According to certain legends, Chinese nobility used to encrust their armor with rubies before battle, as they held a strong belief that ruby's divine force would shield them from harm during the war.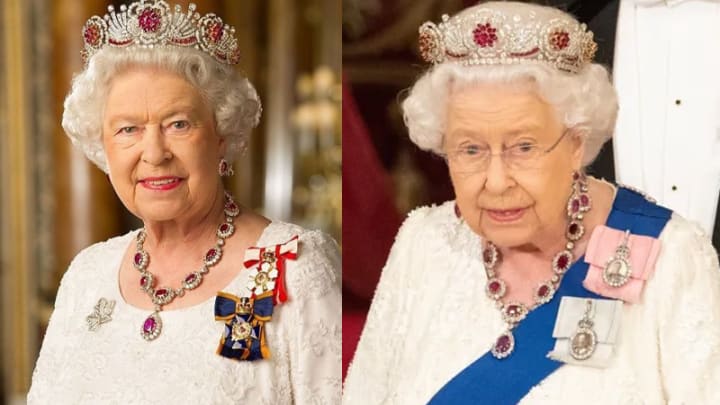 Additionally, the royal family also cherished this gemstone. Queen Elizabeth II, for instance, owned a beautiful collection of ruby jewelry and loved to add a touch of royalty and charm to her ensemble with ruby jewels.
The July birthstone
Is your significant other a July-born? You can make your proposal more meaningful and special for her by proposing with a ruby ring, as this red gem is the birthstone for July.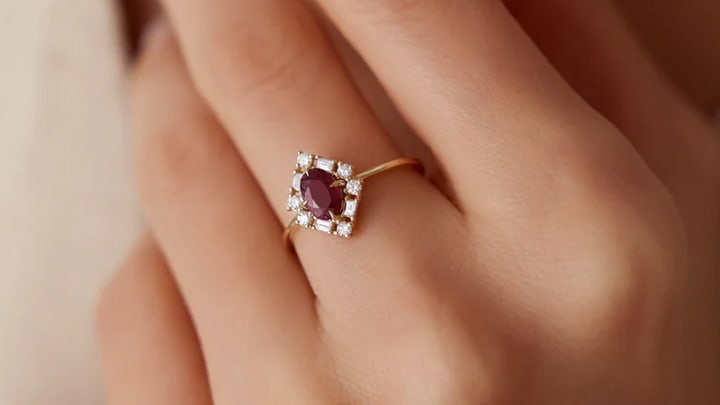 A unique choice
While most people are going for diamond rings for weddings and engagements, you can set yourself apart by going for a ring that is one-of-a-kind, like a ruby wedding ring! The mesmerizing red hue of the gem will win her heart and make her feel special.
What do you think?
These reasons are enough to make anyone fall in love with rubies! Wouldn't you think so? Now all you have to do is find a ruby ring that complements your beloved's style and personality. You can find a variety of breathtaking ruby wedding ring designs at GemsNY.
Reader insights
Be the first to share your insights about this piece.
Add your insights