Top 5 Style Tips Every Guy Should Know
Easy ways to style your daily outfits without suiting up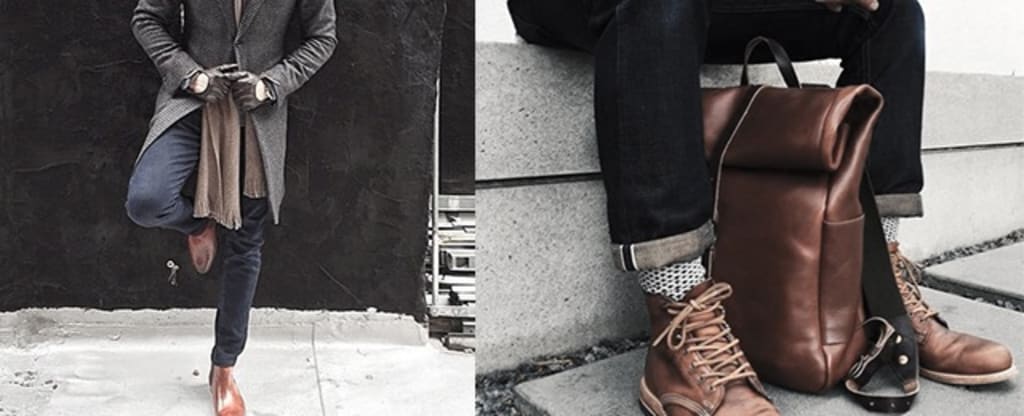 Styling takes into account the creative ways to utilize the fashionable items you own. It reflects your personality, perspective, as well as attitude towards life. There's no rocket science behind slaying your casual outfits.
For all the men out there, creating the perfect outfit can be a daunting task. Reflecting an attractive vibe requires both creativity, as well as styling knowledge. Not only the ladies, but even men also suffer when it comes to appearing astonishing.
If your goal is to look good in your regular casual outfits, then you're at the right place. It's not just the men in suits who look alluring to women. A well-dressed man wearing the right shoes and an on-point odor are more likely to grab the attention of ladies.
Read below and find out the easy ways to style your daily outfits without suiting up.
1. Wear Confidence Before Styling Up Clothes
If there's one thing that matters more than wearing the right clothes, that has to be your confidence level. With confidence, you can transform even a basic outfit into a flawless one. When it comes to men, the only way to improve your aura is to remain confident.
How you feel about yourself is what makes you differ from other men. You could be wearing an Armani suit, but without the tenacity, everything goes in vain. Remember, self-confidence transforms your appeal, as well as your communication skills.
So, provide a boost to your confidence before you step out with the perfect outfit.
2. Aim To Dress Like A Mature Person
Do you remember the times when cartoon tees and bright pants were your choices of a perfect outfit? Almost every man passes through a phase during which he prefers cartoon prints over basics. But, it's time to let go of the bright prints and cartoons now.
In order to look like a mature man, you must dress like one. Choose solid colors over bright ones and avoid dressing like a teenager. Also, avoid clothes with slogans and funny messages. They might look attractive at first, but they get old real quick.
Go for solid or striped tees, checked shirts and henleys. Look more mature styles with a basic white tee and a pair of dark blue denim. Get rid of the graphic tees and bright shirts today. Don't wait, upgrade your wardrobe with mature styles.
3. Opt For Well-Fitted & Flattened Outfits
There's so much more to style than just wearing branded clothes and accessories. You can transform your appeal by wearing clothes of the right size. The attention that you gain from others increases two fold if you wear well-fitting clothes.
Not only does it increase your appeal, but it also shows off your physique in an appropriate manner. After choosing the right size, make sure to iron your clothes before you wear them.
Know that the fitting and condition of your outfit makes all the difference.
4. Footwear To Make The Attire Complete
Do you know how badly your dirty and ripped sneakers influence your persona? All the struggle to create the ecstatic outfit goes in vain if your shoes don't match with them. The first thing ladies notice about your outfit is your footwear.
You are more likely to fetch compliments on your shoes than your expensive outfits. It's high time that you start investing in dignified shoes. Keep the colors like black, brown, or beige as they go with absolutely any outfit.
Some shoes that you need to buy are sneakers, formals, and leather shoes. You can also get some versatile desert boots to steal the show.
5. Invest In Good Quality Accessories
When it comes to accessories, people only talk about the ones made for the ladies. But, do you know even men can slay their outfits with the right accessories? Most men don't even think about accessorizing while planning their attire. Their outfit ideas are limited to the right tees and bottoms.
With some classy bead bracelets for men, and cross necklaces, even a basic white tee looks dignified. Some accessories that men need to fetch right away are trendy bracelets, wrist bands, pendants, attractive watches, and stylish sunglasses.
Bottom Line
Fashion is what you prefer to wear. What transforms your fashion into an attractive one is the way you style it. For the men out there, styling their outfits is as easy as purchasing them. All you need to focus on is creating a mature look. Also, be confident about your outfits.
Most of all, you need to treat every aspect of your attire. Just wearing a nice tee and bottoms won't work. You need to pair your clothes up with accessories that vibe with them. In the end, step out with an on-point costume, and make the stare worthwhile.