Top 5 H&M Designer Collaborations
A list of my favourite Designer Collaborations with H&M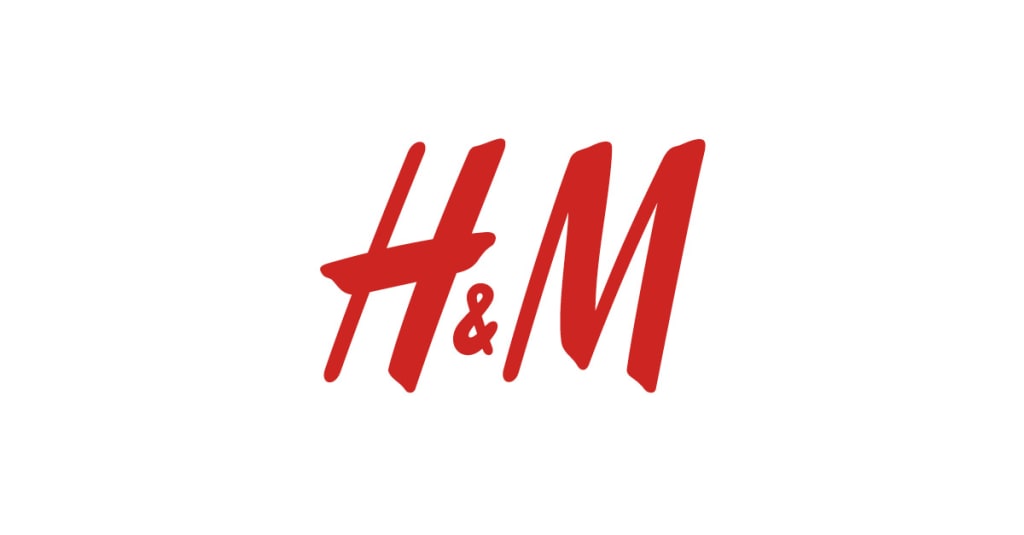 Via H&M Website
H&M began its tradition of collaborating with high-end designers in 2004 when the brand asked Karl Lagerfeld to create a capsule collection inspired by the man himself. It was an instant success with customers and the collection was sold out within a couple of days worldwide. Since 2004, the brand has collaborated with at least one high end designer each year to create a capsule collection for their customers.
Below is a list of my top five designer collaborations that I absolutely love and still want to buy pieces from to this day.
1. The Balmain capsule collection was released November 2015 and has remained H&M's most popular collaboration to date. It is also the collection which first drew me to start shopping at H&M in the first place. The collection captured Balmain's signature over the top military style with heavy embellishments. The collection featured top models Jourdan Dunn, Gigi Hadid and Kendall Jenner which created even more hype around the collaboration. Even though the collection was less expensive than that sold directly by Balmain, it was still considered pricier than what the average H&M shopper would be able to buy. That was probably the only criticism of the collaboration. However, I love embellished garments and seeing Olivier Rousteing's signature embroidering featured in a fast fashion retailer was exciting.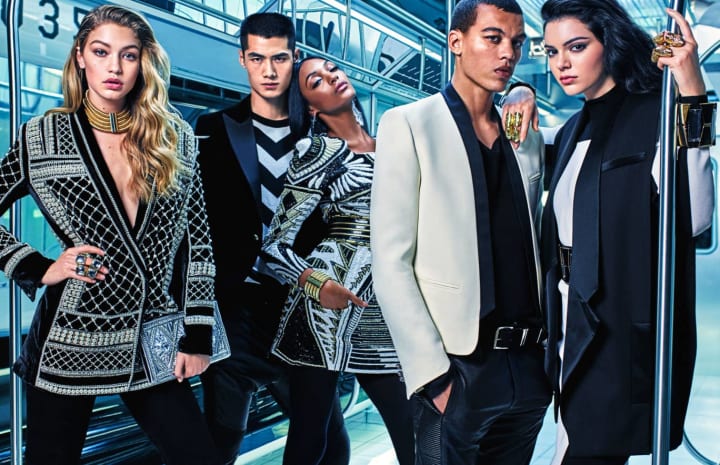 2. Alexander Wang became the first American designer to collaborate with H&M in 2014, breathing new life into the tired tradition of brand collaborations. The collaboration was all about functional sportswear and adding a sharper style to the already popular athleisure trend. The photographs for the campaign were edgier and moodier than those shown in previous collaborations. Many people aspired to have that crisp street style look featured in Alexander Wang's designs and, now they could affordably buy the look. In three words the collaboration was edgy, cool and dark. The sporty dresses were a favourite of mine in this collection.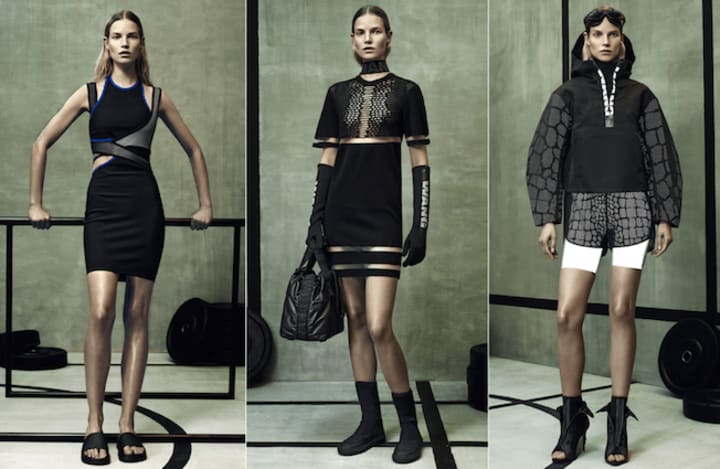 3. This list would not be complete without mentioning the Versace collaboration that happened once in November 2011 and then again in January 2012. The January 2012 collection was more subtle and casual, some called it a little less exciting. The November collaboration was however very much about allowing fans to own a piece of classic Versace without breaking the bank. The 2011 collection included bold Miami prints and sexy mini dresses with a bit of leather thrown in as well. The references in the 2011 collection to the 80s and 90s is what made it a success with H&M customers.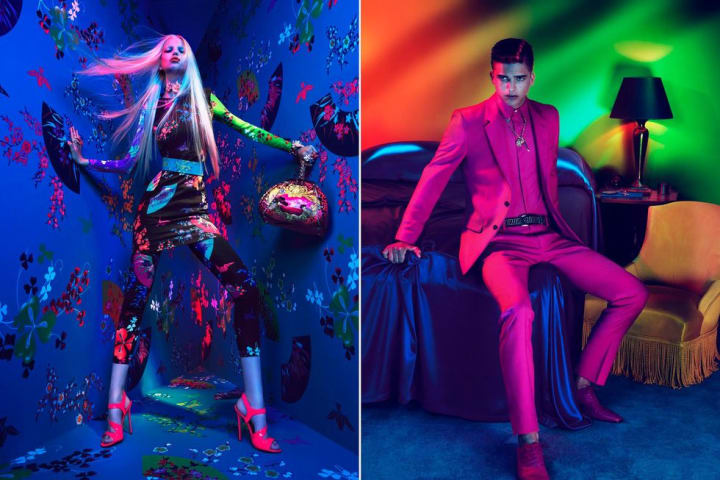 4. Roberto Cavalli isn't as well known of a designer as he was in 2007, but honestly his collaboration with H&M has not aged. The collection is all about dressing for the club whilst remaining classy. The leopard print and gold mini dresses will make any woman want to dance the night away. Even if she hates clubs. Roberto Cavalli was a red carpet favourite among celebrities in the early 2000s, and this collection reflects that same high end glamour. Also, the makeup looks featured in this campaign are sexy and sultry; needless to say I will be trying them the next time I go out.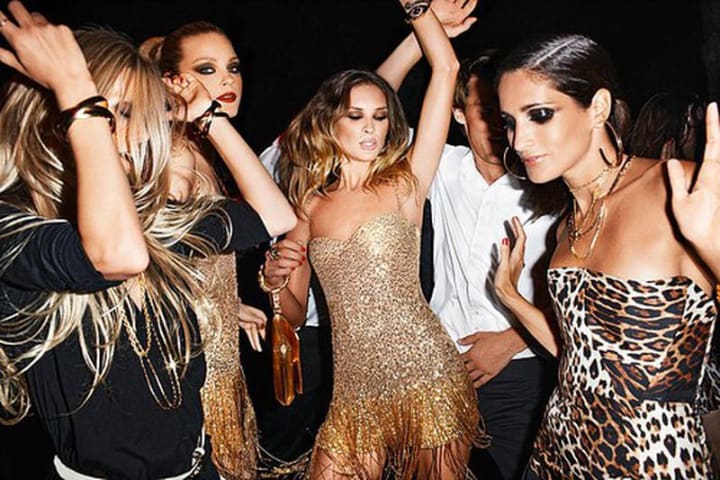 5. Kenzo is a designer I would describe as niche, as it takes a bold person to style themselves head to toe in one dramatic print. The campaign debuted 17 October, 2016, and claimed to celebrate diversity by featuring a broad range of international celebrities including Chance The Rapper, supermodel Iman and Vietnamese rapper Suboi. It was probably the most diverse campaign H&M has done in its history. The pieces themselves have a dramatic flair to them with the bold tiger print featured in nearly every neon colour. This collection was definitely designed for extroverts and those who live life out loud.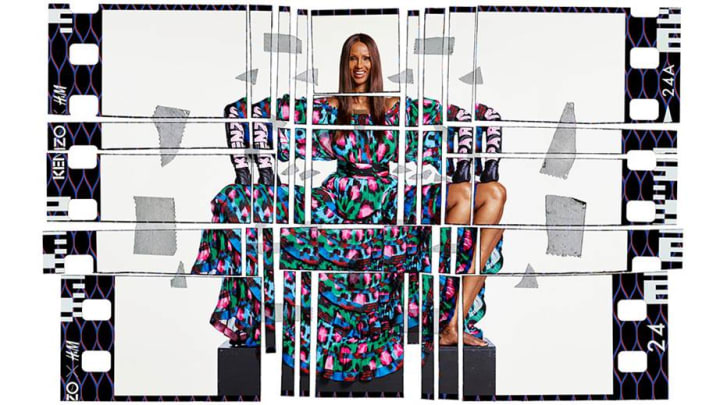 Although collaborations between brands to create capsule collections have been done, re-done and now over-done, I still believe the H&M collaborations are the most admired both by high fashion critics and customers alike. The idea of making high fashion affordable is part of the H&M ethos, and that is what I love about shopping there.
Reader insights
Be the first to share your insights about this piece.
Add your insights