Tips on How to Spot a Fake Handbag
Do you want to make sure you're holding an authentic handbag? Here are a few of the warning signs to learn.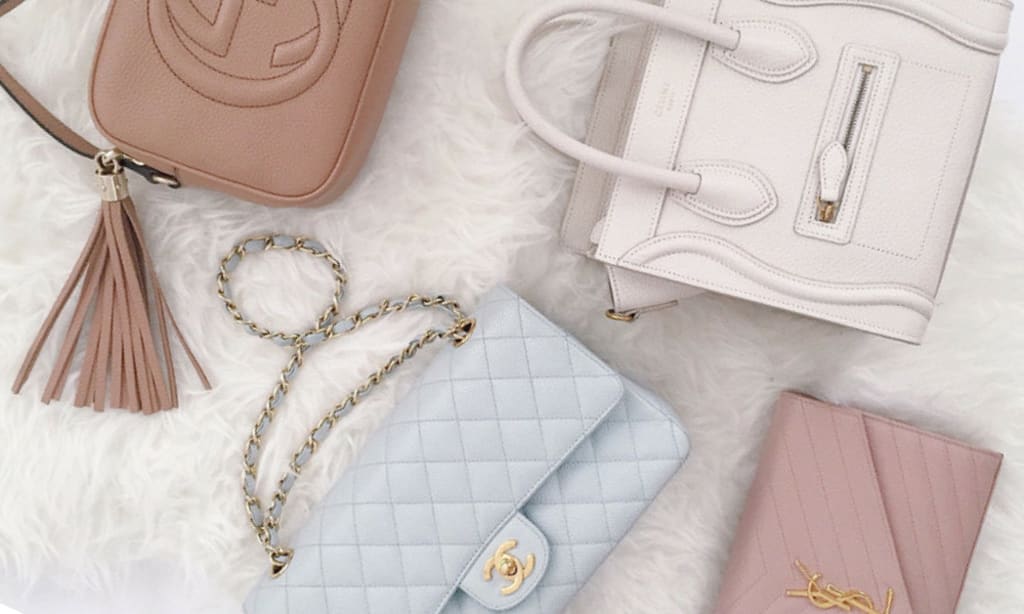 Shopping for handbags online can help you find high-quality items at reasonable prices, but you must ensure that you purchase an original designer bag rather than a cheap knockoff. You've wanted it for a long time. You've put money aside and are now ready to purchase your brand-new trendy item. But, before you do, consider all of the stores eager to offer you a good replica or, in some circumstances, a good fake copy of designer bags.
When shopping for handbags or purses, there are various ways to spot a fake handbag. Do you want to make sure you're holding an authentic handbag? Here are a few of the warning signs:
How To Spot If Your Handbag Is Fake
Identify The Bag By Its Cost
The pricing is one of the most telling signs of a fake bag. True designer bags are rarely marked down to rock-bottom clearance pricing. Any seller who claims to have designer bags at too-good-to-be-true rates is a seller that sells fake bags. If you find a Chanel bag for $100, for example, you can tell it's a fake because a genuine Chanel bag costs roughly $3000.
However, some handbags are of high quality but are not designer bags. You can check out Purse Obsession today to see unique handbags for an affordable price. You can even get a purse and wallet set which is a good deal to have when you purchase one.
Check the Exact Proportions of the Logo
Major designer bags never make a mistake with their logos, whether it's the typography on their names or the classic branding icons. Fake bags are identified by logos with unusual and skewed proportions.
The imitation makers may use an alternative spelling of the name, such as 'Chaenl' instead of 'Chanel'. Alternatively, the bag charm could contain other letters. This could indicate that you're purchasing a legitimate rip-off. It's fine if you want to buy a knockoff, but be sure you're not overpaying for it.
Examine the Material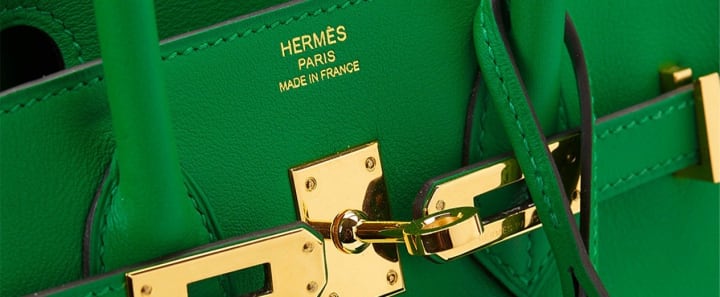 Several fashion brands may exclusively utilize specific materials to make their handbags, making authenticity even more vital to check. Some designers, such as Louis Vuitton, construct their lines using coated canvas with a leather finish, while Hermès is an example of a company that has switched between several sorts of leathers.
It's important to remember that leather has a distinct texture and feel; it should smell like leather and be supple and dry rather than oily. If the handbag comes with real leather straps or handles, it will discolor over time. However, faux leather will not, as it often comprises rubber, glue, or other synthetic materials.
Be Keen With The Stitching
This should be flawless, with consistent spacing and tightness and no back-and-forth at the seam end. If you look closely at a fake bag, you'll discover poor artistry and mistakes. Some of the most well-known brands have a signature style like Chanel. Some counterfeiters have mastered the art of copying these, although not to the same level as the original. A Chanel bag should have at least ten stitches per inch, whereas reproductions usually have less.
Check for Glue Lines
You won't discover any remaining glue on a premium bag 99 percent of the time. However, the majority of high-end handbags are made in factories, where something can always go wrong. It's a bad indicator if you notice glue residue on a bag.
Check along the hardware borders and the sides of the stitching where two components of a bag meet. Say no if little dribbles or flakes of glue have seeped from the seam. It's an indication of both inauthenticity and poor craftsmanship.
Check The Dust Bag

Counterfeiters frequently overlook the importance of a dust bag. Even if they include a dust bag with their fake handbag, the dust bag is of poor quality. Pay attention to the marking on the dust bag once more. Are the logo's dimensions incorrect? Is the ink on the page smudged? These could be telltale symptoms of a forgery.
Note that not all genuine designer dust bags are the same. It's a good idea to do your homework ahead of time and know what to anticipate from an actual dust bag.
Study Packaging And Authenticity Cards
The bag's label, packaging, and authenticity cards are other tiny elements to pay attention to. While many counterfeiters are now duplicating even minor aspects, the genuine article should have precisely stamped, printed, or embossed labels. To be certain, visit the brand's official website and compare the information.
Examine the interior of the bag for a label or the lack thereof. All designer handbags have their labels sewed into the interior. The label is normally found either beneath or above the purse's interior zipper pocket. Most knockoff producers do not invest the time and money required to sew in the inner label. Therefore fake handbags are created cheaply and swiftly.
Find Incredible Deals on Pure Obsessions Handbags
At Purse Obsessions, you'll find high-quality handbags with unique designs for an affordable price, whether you're buying for yourself or someone else. They have purses such as skull purses, camo purses, western purses, and more.